This year's Goodwood Festival of Speed presented by Mastercard will celebrate the thing that ties together the likes of Chapman and Ferrari, BRM and Rimac – innovation.
The 2022 theme: 'The innovators – masterminds of motorsport' celebrates the most incredible leaps forward that saw racing drivers go from crossing boards at 40mph with poisonous fuels to regularly breaching the 200mph barrier with zero emissions. Innovation in motorsport has pushed the development of everything from disc brakes and turbocharging to hybridisation and electric powertrains.
Throughout the four-day event (23rd-26th June) we will be paying tribute to the engineers, designers, drivers and others who brought us milestones such as twin-cam engines, supercharging and active aerodynamics. The whole Festival site will be dedicated to innovation in motoring and motorsport, including the drivers who pushed the sport to the next level and engineers who stretched the rules to breaking point in the name of progress. The very best will of course be lining up to be the fastest up the Hill in Sunday's Shootout.
Returning after proving a huge hit with visitors last year will be Electric Avenue, showcasing the latest electric vehicles available and helping people understand how they can best make the transition into a zero-carbon future.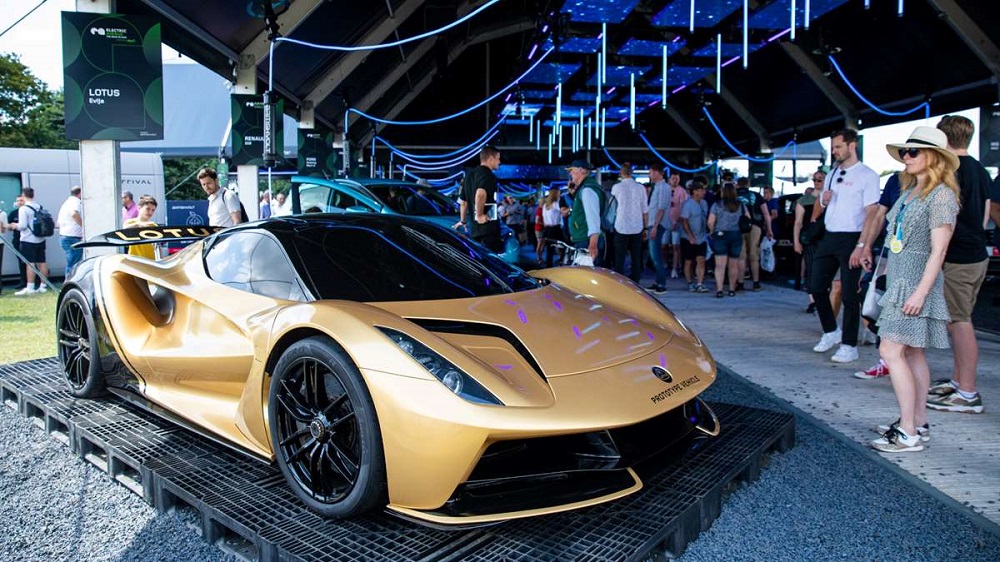 Similarly going from strength to strength is Future Lab, again presenting 'technology for a better world' and showcasing the best in innovative future mobility, robotics, aeronautics, space travel and artificial intelligence.
Founder of the Festival of Speed the Duke of Richmond said: "This year's Festival theme – 'The Innovators – Masterminds of Motorsport' – allows us to celebrate some of the greatest achievements in history, while also highlighting the event's evolving focus on future technology.
"Just as race-inspired innovations such as four-valve engines, monocoque chassis and turbocharging have shaped the past and present of the cars we drive in the real world, so electrification, autonomy and other new technologies – the development of which is accelerated by the white heat of competition – will have a profound effect on the future of personal mobility.
"The Festival of Speed is the only place in the world to bring all these stories together in one place, celebrating the past, present and future in a uniquely immersive, dynamic way."
And if you haven't bought your tickets for the Festival just yet, well, what are you waiting for? Thanks to the government's creative industry tax relief' scheme tickets are currently subject to a reduced VAT rate of 12.5 per cent which we are passing on in full. Prices will increase on 1 April when the VAT rate returns to 20 per cent.
If you are interested in more news click here.
---