The 2023 Monterey Car Week is less than a month away. The auction schedule is set, the catalogs are almost full, and plenty of big consignments have already been announced. Bonhams dropped big news, announcing a 1967 Ferrari 412 P (chassis 0854) as the headliner of this year's sale at the Quail Lodge. "When the right car meets the right owners and the right drivers, it's time to pay attention. This is one of those instances," says Dave Kinney, appraiser and publisher of the Hagerty Price Guide. "This looks like a Monterey not to miss."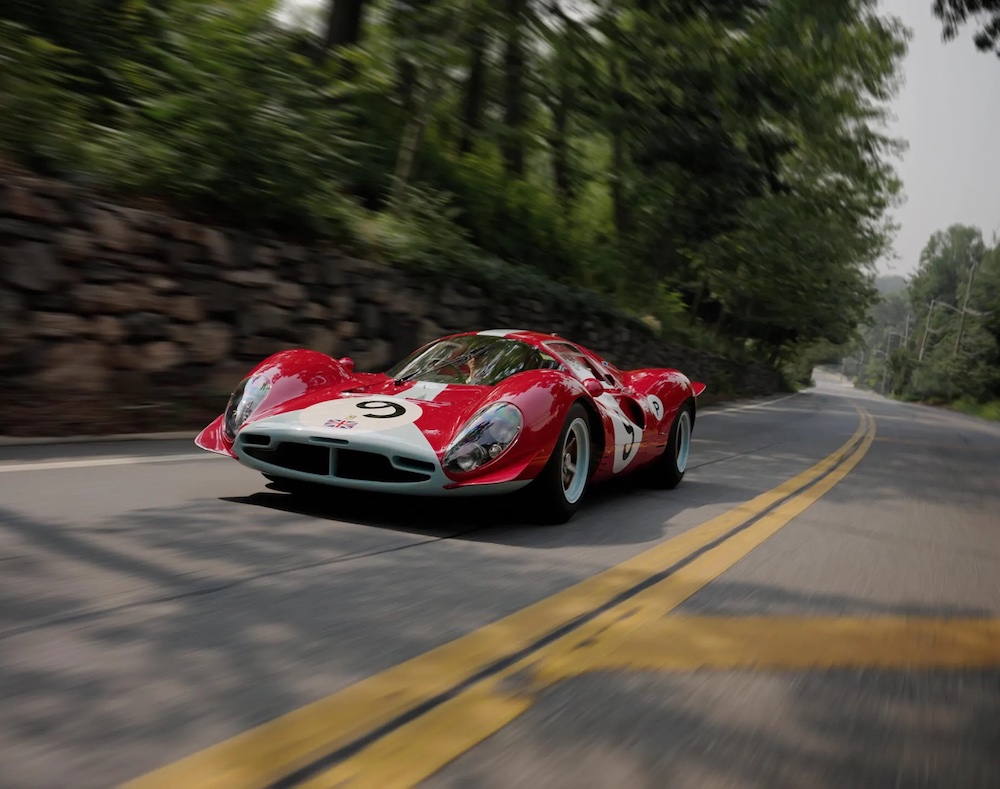 If you read our recent rundown of the 30 most expensive cars ever sold at auction, you might want to check back on it in about four weeks. This eight-figure road racer has the potential to shuffle things around a bit, and it just might be the biggest auction news of the year.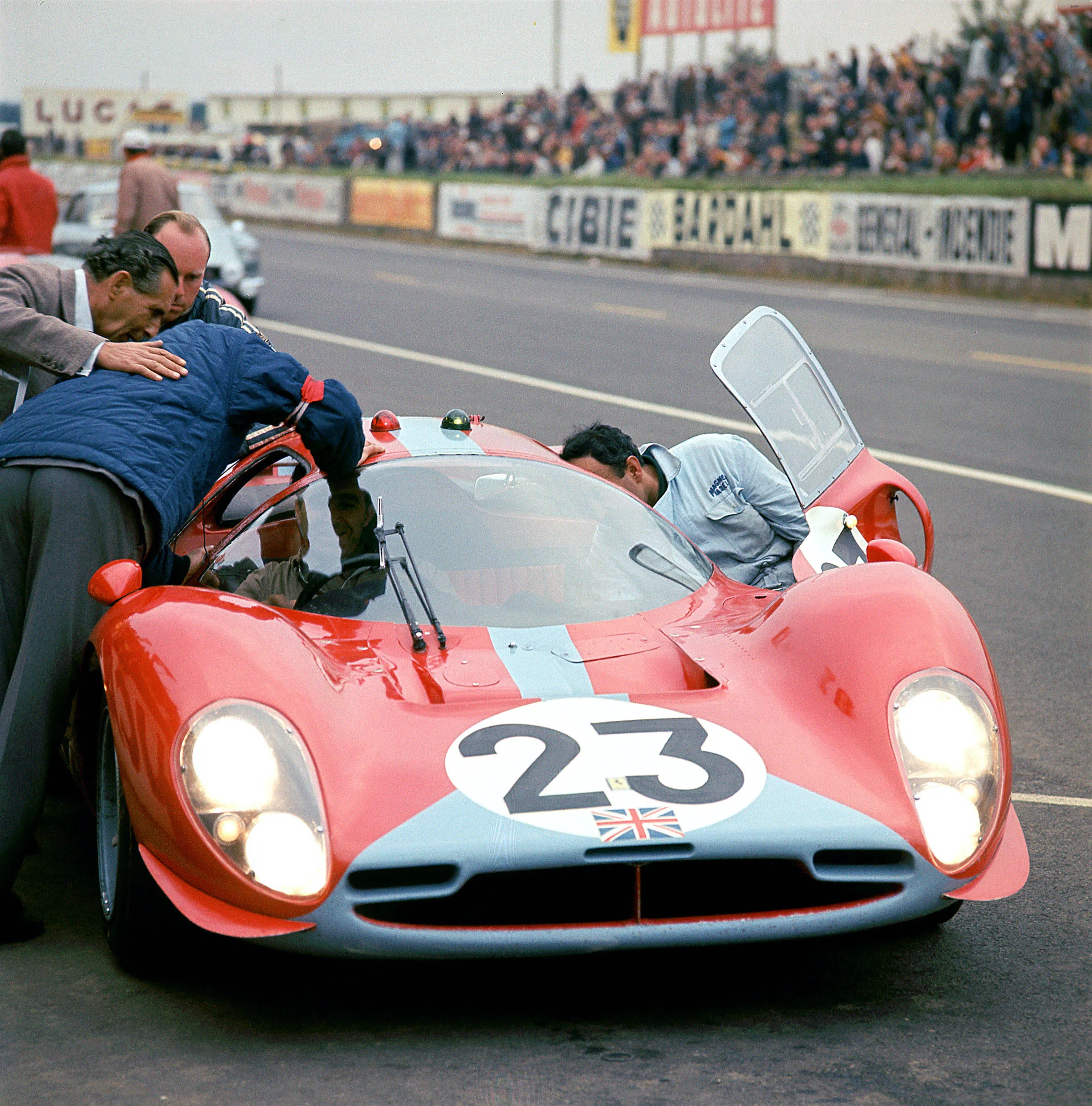 The early 1960s were a time of immense change in sports car racing. For Ferrari, they were a time of almost complete dominance. Ferrari adopted mid-engine design into its sports racers with V-6 Dino power in 1961, soon followed by the first mid-engine V-12, the 250 P, which was the first mid-engine car to win the 24 Hours of Le Mans. This "P" series of Ferrari prototypes continually and quickly evolved, carrying the torch for the Prancing Horse through the early 1970s.
Where the 412 P fits into the timeline is right at the height of the Ford/Ferrari wars (stories of which, for some reason, always portray the world's third largest corporation at the time as the underdog) in 1967. The P series had grown into a 4.0-liter car dubbed the 330 P, which in turn evolved into the 330 P2, then the sleeker, Lucas fuel-injected 330 P3, and finally the 330 P4.
The P3 had a disappointing season in 1966. With an embarrassing loss to Ford at Le Mans, the Scuderia's stranglehold on the world's most famous endurance race was broken. Ferrari only managed to find victory lane twice that year. The P4 was Ferrari's successful attempt to claw back some glory in the '67 season. Its engine used a three-valve head similar to the one in Ferrari's Formula 1 mill and relocated the fuel injection system to produce a full 450 hp, up from 420 in the P3. Sweet, sweet revenge came in February when three red Ferraris swept the podium at Daytona, Ford's home turf. By the end of the year, P4s had helped push Ferrari to the top of the World Sportscar Championship, which it won by two points over Porsche.
Meanwhile, in 1967, four Ferrari prototypes were built to customer specs for private teams to race. Called 412 Ps, two of them were converted P3s built for NART and Scuderia Filipinetti, while the other two were built new for Ecurie Francorchamps and Maranello Concessionaires.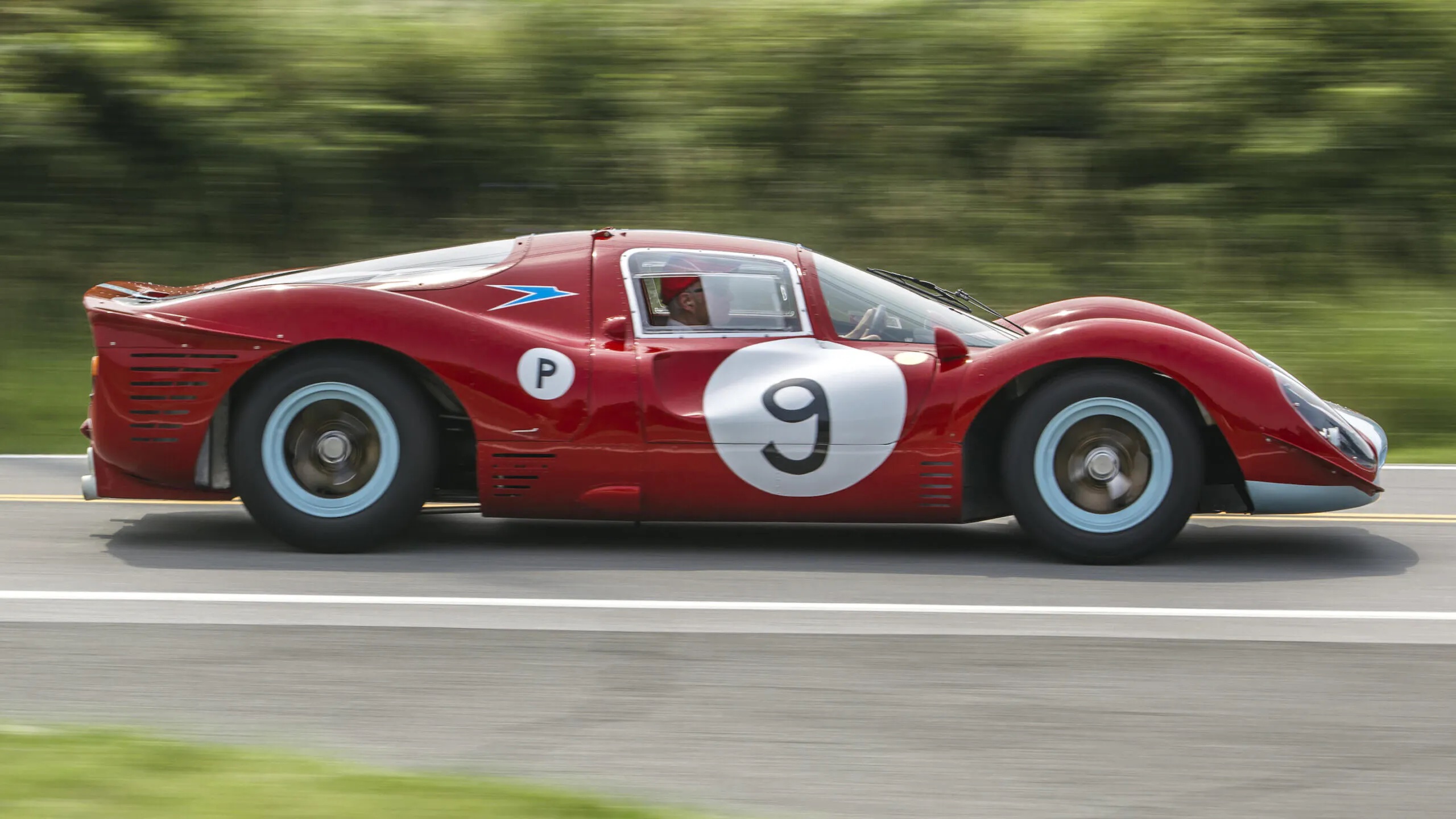 This car, chassis 0854, is the car raced by British team Maranello Concessionaires and finished in the outfit's signature red with a light blue stripe. Its best World Championship result was third in its debut at Spa with Lucien Bianchi and Richard Attwood on driving duty. At Le Mans, Attwood and Piers Courage ran just outside the top 10 until early Sunday morning, when an oil pump failure took them out of the running. Then, in the season-ending Brands Hatch 6 Hours, Attwood and English racer David Piper notched a seventh-place finish in 0854, gaining valuable points that helped Ferrari snag its World Championship title.
Rule changes for 1968 seriously limited where 4.0-liter prototypes like the 412 P could compete, so Maranello Concessionaires sold 0854 that year to Piper. The privateer painted it green and raced it around Europe and South Africa in non-championship races. He racked up numerous victories and podium finishes in the car, sometimes sharing seat time with Jo Siffert. At some point in 1969, 0854 raced with open spyder bodywork, according to online Ferrari resource barchetta. Later that year it retired from competition and sold to an American who was either crazy enough or cool enough (but probably both) to modify it for street use on the West Coast. L.A. traffic may have gotten the best of that owner, though, because he reportedly sold it the next year to another American owner for just ten grand. Oh, to have a time machine.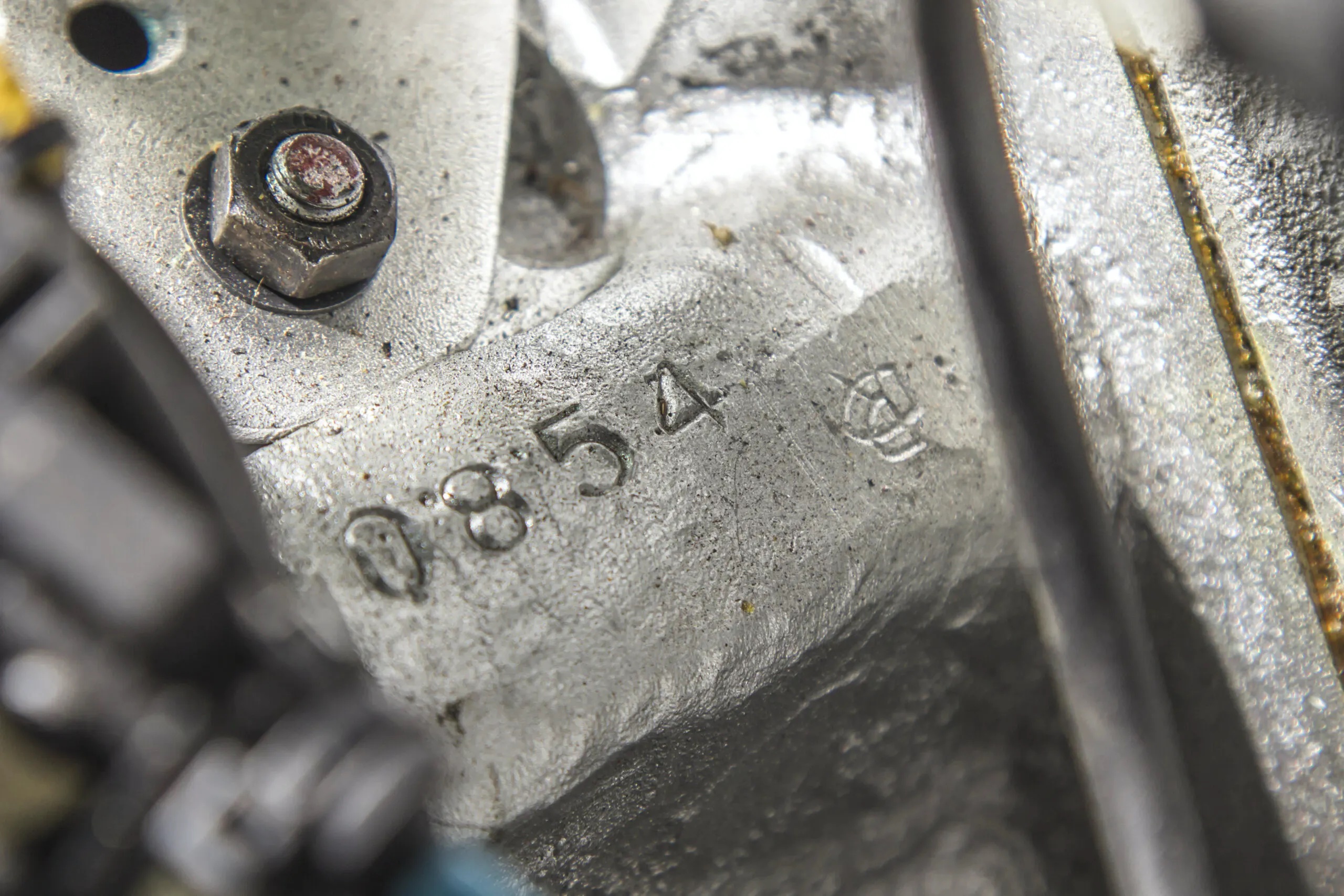 A string of collector owners followed, including Sir Anthony Bamford and Bruce McCaw, and in 2005 it was purchased by its current owner. Following a restoration to its original 1967 appearance, 0854 appeared at the Quail in 2015.
It may have never won a major race, but this Ferrari is big news for several reasons. First off, just look at it. "It's classic beauty, from right before the time when aerodynamics took over racing car design," says Kinney. "The motor car equivalent of Gina Lollobrigida," according to auction contributor Rick Carey. Even though there's a Jaguar XKSS and a slew of Bugattis on offer in Monterey in 2023, nothing on offer is prettier than this Ferrari.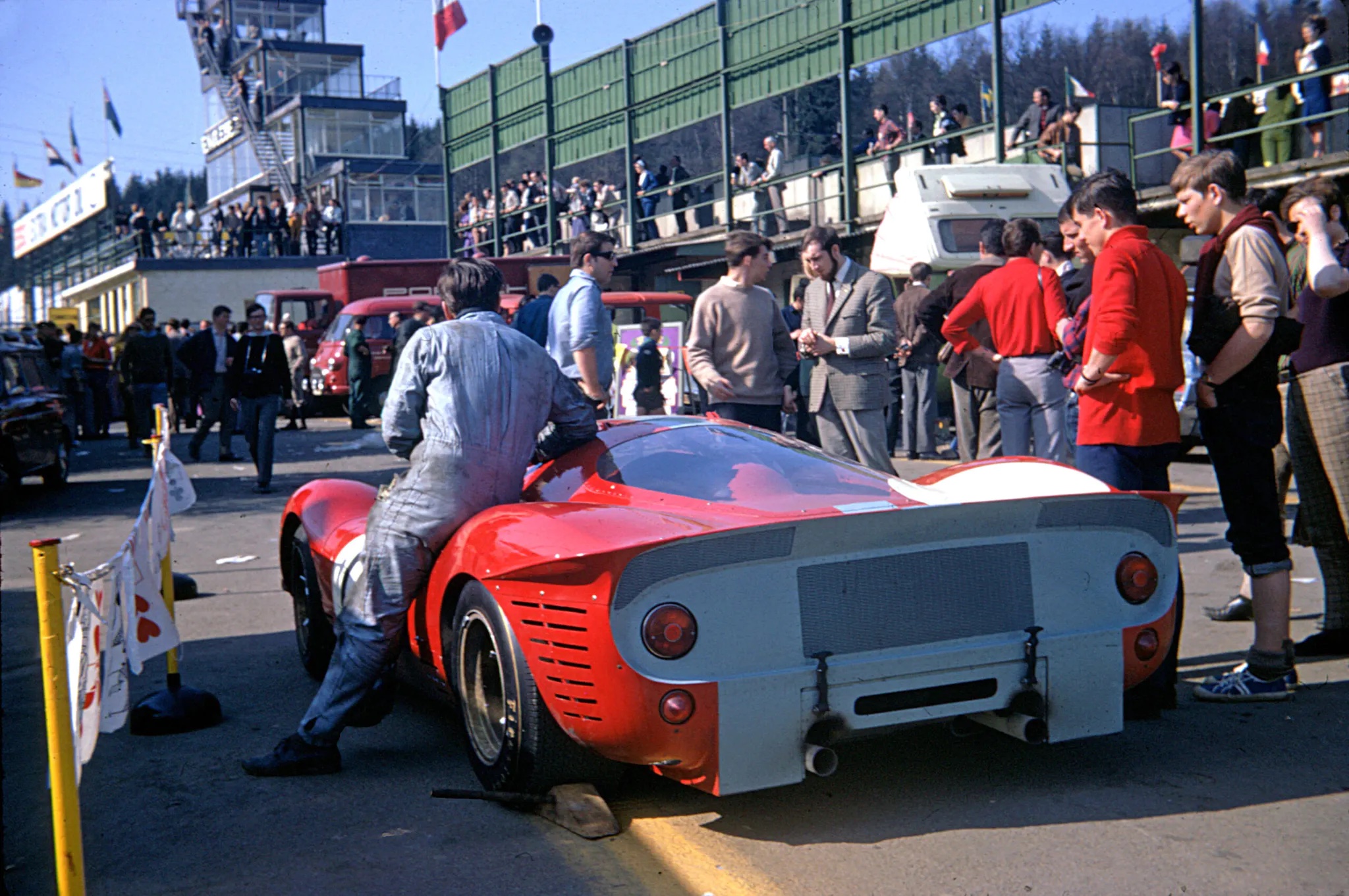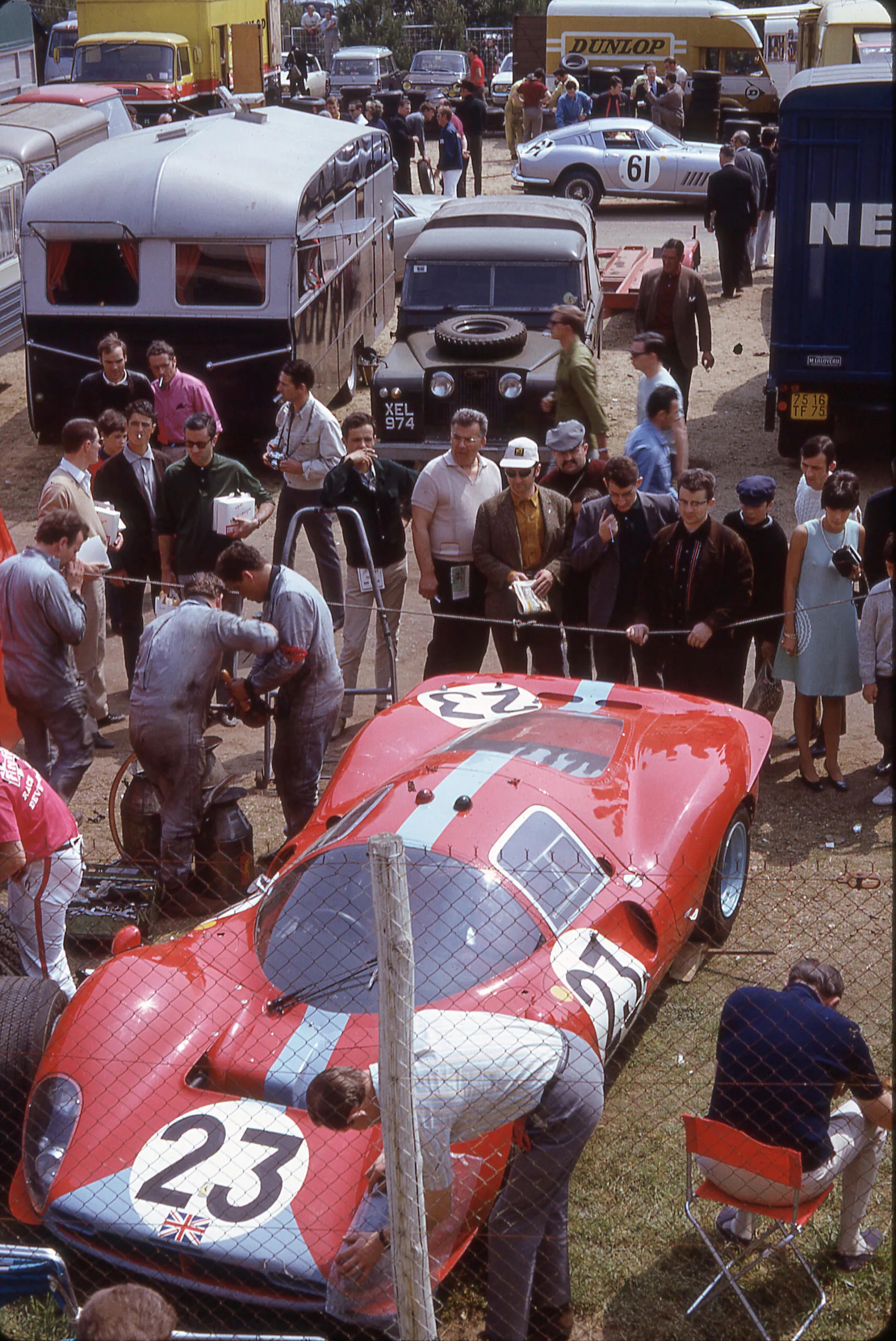 Then there's rarity, both in terms of production and number of appearances on the market. Just four 412 Ps were built, while total production of the 412 P, 330 P3, and 330 P4 is less than a dozen examples. More people have walked on the moon. And although a later 312 PB from 1972 sold earlier this year for €12,042,500, earlier P-series Ferraris scarcely make an auction appearance. One of the P4s cut up and modified for Can-Am competition in period popped up at an auction in Italy in 2009, but was a no-sale at a €7,250,000 high bid. To find an actual public sale, we have go to all the way back to 2000, when Christie's got $5.6M for a P3 in Pebble Beach.
Needless to say, the collector car market looks a lot different now than it did 23 years ago, and if a much more common 250 LM with no race history can bring $17M in 2023, this 412 P could bring significantly more. It may very well be the most expensive vehicle we report on this year.
Report by Andrew Newton for hagerty.com