The 512S with different body styles started at the 1970 World Championship, each oriented to the requirements of the individual circuits. In addition to the coupés, there were half-open spiders and also the long rear version Coda Lunga, specifically for the 24 Hours of Le Mans.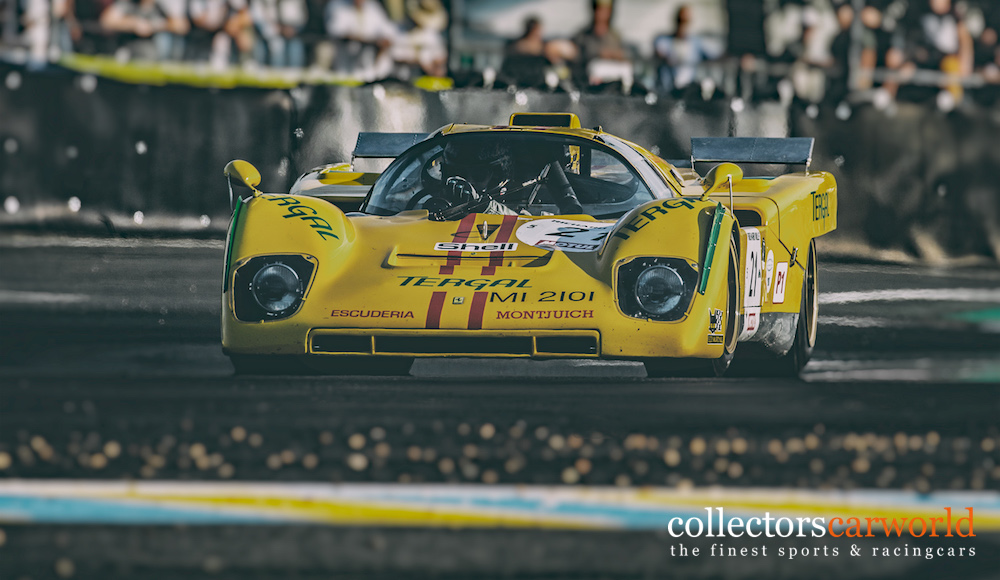 Due to a lack of development time in accordance with a lack of race preparation, there was only one win over the more reliable Porsche 917 in 1970 at the 12 Hours of Sebring. This was also the only racing success of a Ferrari 512 in the World Championship. For the 1000 km race at the Austria Ring 1970 the 512S was then upgraded to 512M. The 512M was immediately superior to the Porsche 917 and drove some lap records before Ickx/Giunti had to give up the race prematurely due to light machine problems that occurred. The two won the following 1000 km of Kylami two rounds ahead of Siffert/Ahrens in the Porsche 917. Until 1975, the Ferrari 512 also participated sporadically in the North American CanAm series and the European Interseries.
The Ferrari 512 M which you can see here, has a displacement of 4994 ccm and 12 cylinders and was at the start in Plateau 5 of the Le Mans Classic 2018.
Find out more about photographer Rainer Selzer.
Report by collectorscarworld.com
Photos by Rainer Selzer
---