The Ferrari 250 GT Berlinetta SWB was one of the most attractive and sought-after sports cars of the early sixties – 167 cars were built from 1959 to 1962.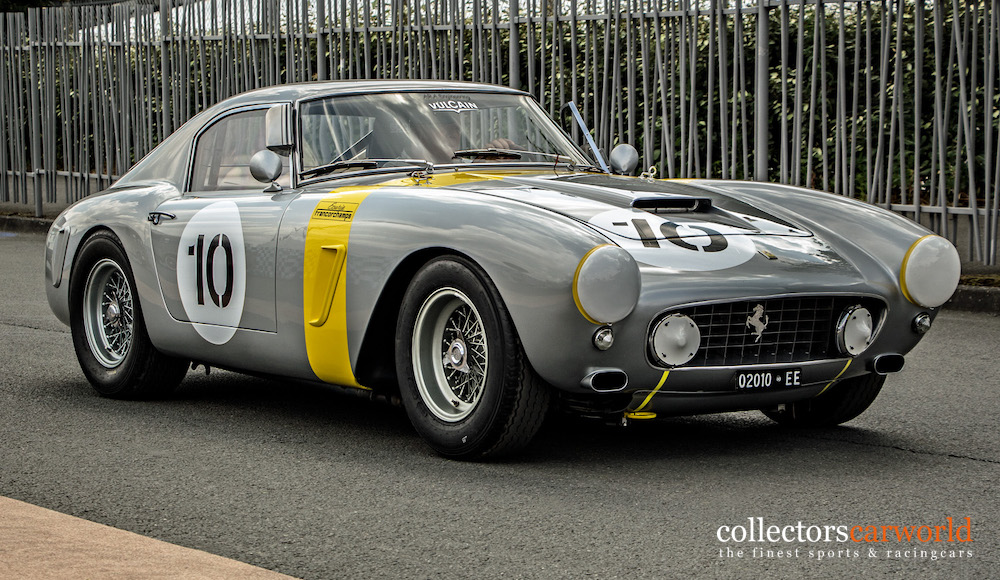 The 250 GT SWB replaced the larger 250 GT Berlinetta LWB Tour de France, which had been produced since 1955, and was the sporty addition to the 250 GT Coupe and 250 GT 2 + 2 touring cars built at the same time. Ferrari offered the 250 GT Berlinetta SWB as competitive versions Cometizione and SEFAC Hot Rod on the one hand, which have been successful at international motorsport events, but on the other hand as the Lusso with a little more comfort. On technical basis of the 250 GT Berlinetta SWB, several well-known special versions were created, among them the racing car Breadvan, five Esperimentale models by Pininfarina and a stylistically outstanding single piece by Bertone. Half a century after the start of the production, some of these vehicles reach prices in the tens of millions at different auctions.
Find out more about our photographer Rainer Selzer
About our photographer Rainer Selzer
Rainer Selzer is always ready for a big shot and is focused on historic motorsport.
He is working with us for over three years and visits motorsport events, classic car meetings or car museums. Follow him on instagram @rs65photos or visit his homepage www.rs65photos.com for more!
Report by Rainer Selzer / collectorscarworld.com and rs65photos.com
---