A few years ago I had the chance to capture this tremendous Ferrari 212 Inter Coupé Vignale #0163E with my camera. It was in perfect restored condition, for me even a little bit too perfect, it was looking brand new. But the design of the car, especially the front grille, was so extraordinary, that I have never seen before something like this.
The front grille has an Art Deco design. Art Deco was a furniture and architectural design era of the 1920's of the last century. Very good examples for the Art Deco period in architecture are the Chrysler Building and the Empire State Building.
Also remarkable was the color of the car, a deep black body with a mint green roof. Also the dashboard was painted in mint green. This were the typical colors of the taxi cabs in Lisboa at this time. The first owner of this car was the Portuguese Manuel Concalvas. He bought the car at the local Ferrari Importer Joao A. Gaspar in March 1952 and had ordered this special combination of colors. Obviously he didn't like his Ferrari that much because only eleven month later, he sold it to Delfim Alexandre Ferreira.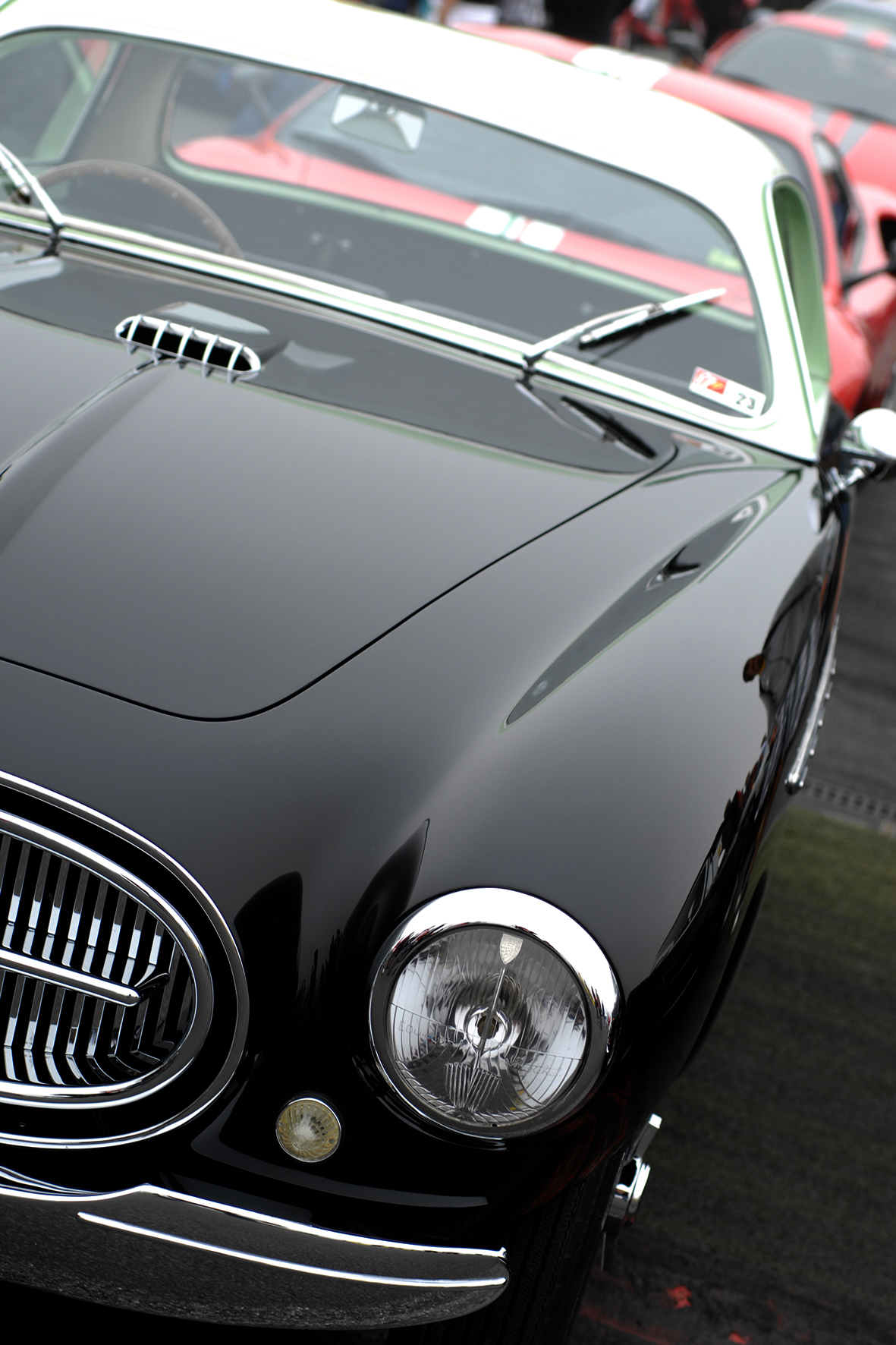 However Mr. Ferreira sold the 212 Inter after only ten month again. Subsequently the owner of #0163E changed a lot, the car was entered in an unknown motor racing event in 1959, had a big accident later and finally were sold in 1993 to a German Ferrari collector.
He was a real Ferrari enthusiast and after the restoration of this fabulous Ferrari back to the original colors the car was unique .The 212 Inter were restored at B&F Touring-Garage in Troistorf-Spich. The restoration process was finished in 1997 and the result is this great looking car. A real lovely and beautiful Ferrari, no aggressive sports car attitude, but only the elegance of the condition in which the car was delivered in 1952.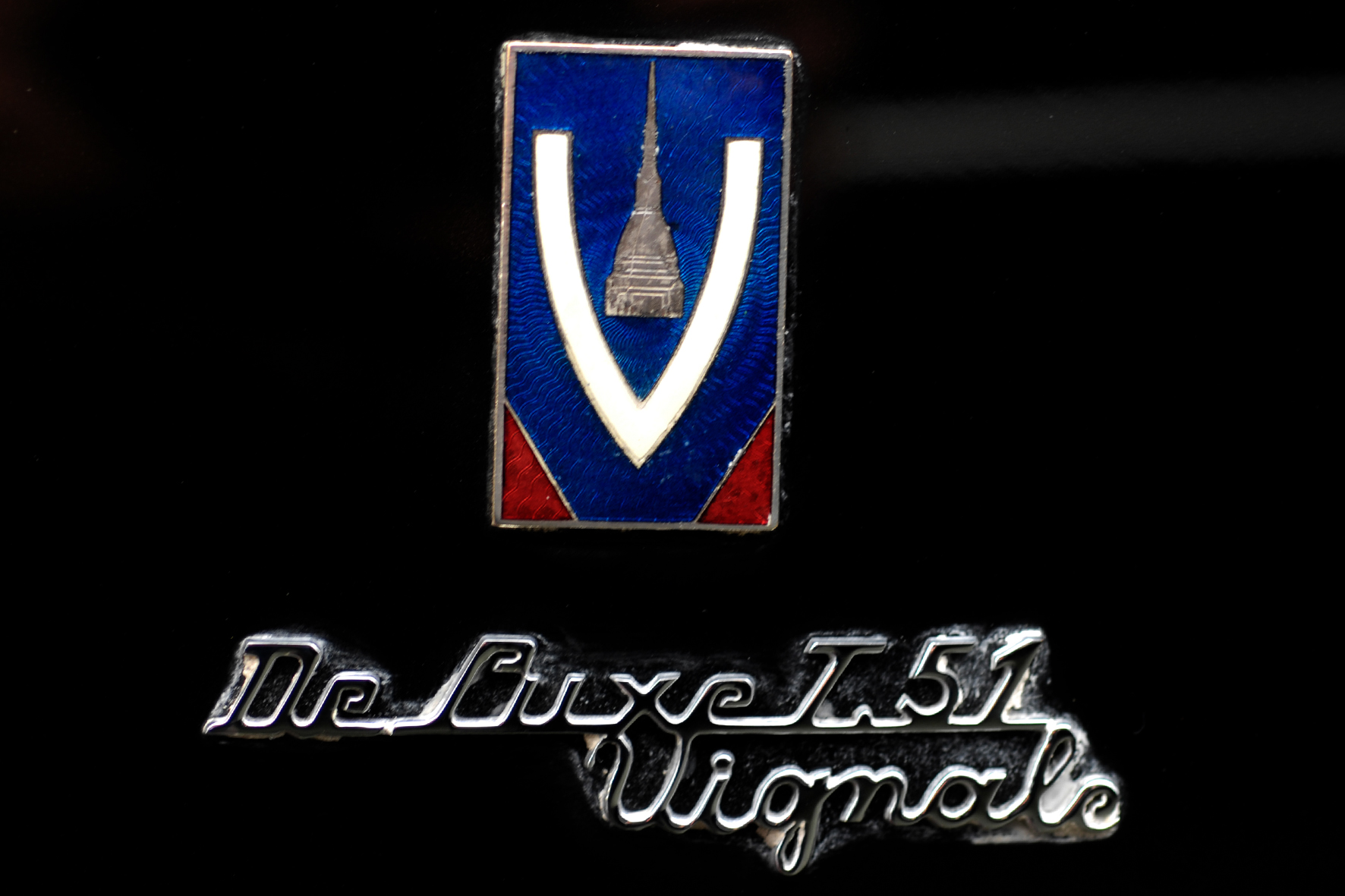 The Ferrari 212 series includes 78 produced cars by very different coachwork design. The Vignale Coupé with 25 cars is the most popular, but nearly everyone of these Coupés look different and has different details of design. I not quit sure from where the idea for this very unique front grille came , no one of the other 212's I know like this, but I am very happy to capture such a lovely detail with my camera.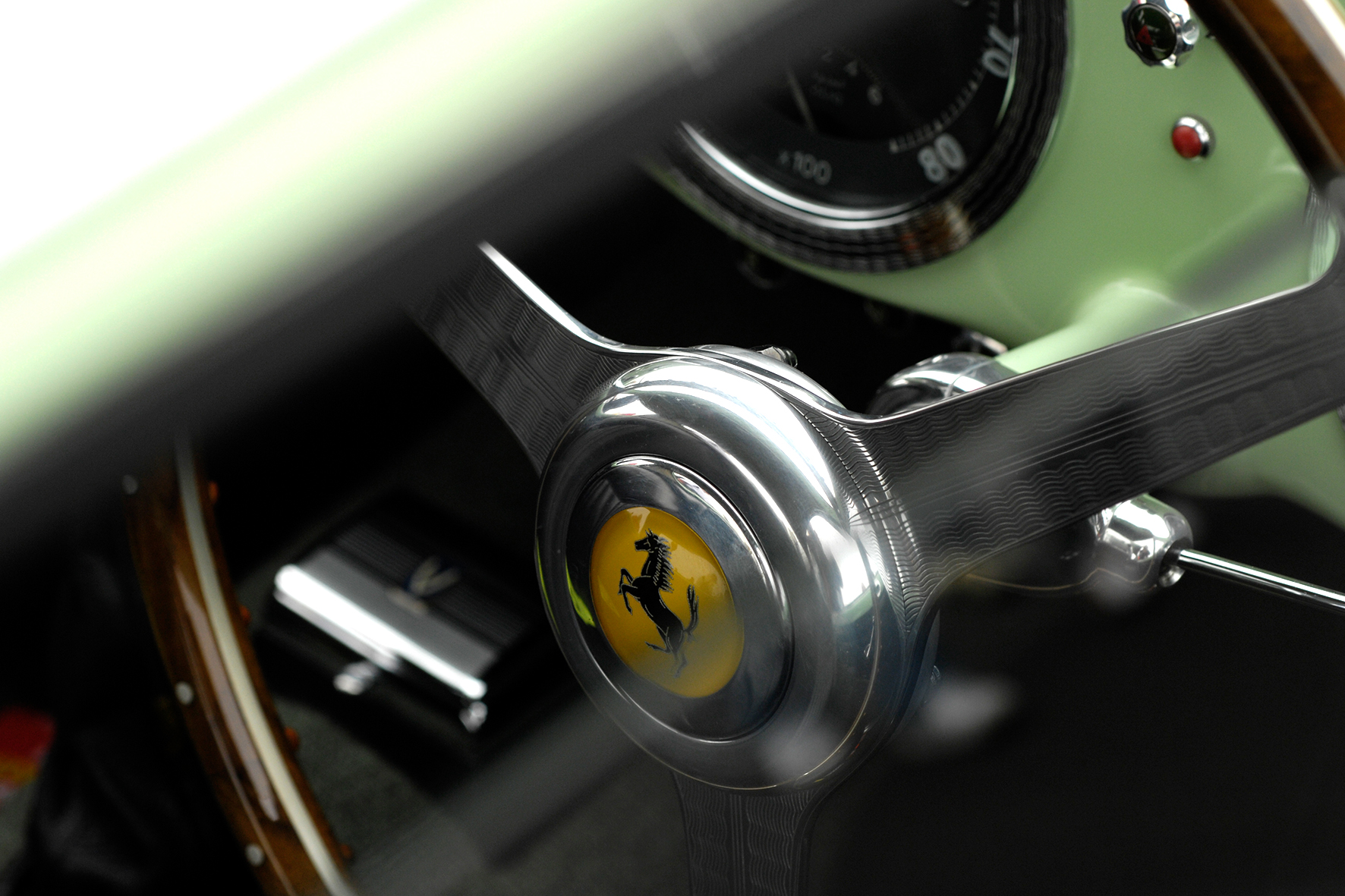 This beauty was presented several times at the important concours worldwide, for example at the XXII Cavallino Classic and the Pebble Beach Concours in 2013, at the Concours d'Eleganza Villa d'Este in 2014, at the Amelia Island Concours and once again at Pebble Beach.
In March 2011 #0163E was sold to the US to Peter S. Kalkow from New York. Here you find a gallery not only of #0163E, but of some other 212 Inter Coupés Vignale.
Ferrari 212 Inter Coupé Vignale #0163E: TECHNICAL SPECIFICATION
MODEL 212 Inter
TYPE Coupé
YEAR OF PRODUCTION 1951 – 1953
TOTAL NUMBER OF BUILD CARS 78
ENGINE Front longitudinal, 60° V12
TIMING GEAR 2 Valves / cylinder SOHC per cylinder bank
BORE AND STROKE 68 x 58,8 mm
UNITARY / TOTAL DISPLACEMENT 213.54 / 2,562.51 cc
TRANSMISSION 5 speed-gearbox + reverse, conventional differential
HORSEPOWER 150 bhp AT 6500 rpm
CHASSIS Elliptical-section steel tubes
WHEELBASE 2600 mm
TRACK FRONT / REAR 1270 mm / 1250 mm
LENGTH 4200 mm
WIDTH 1600 mm
HEIGHT 1380 mm
WEIGHT WITHOUT FUEL 1000 kg
V-MAX 180 km/h