A numbered edition collector's item that will enrich the bookshelves of all Ferrari cognoscenti, Ferrari 1000 GP Il Libro Ufficiale/The Official Book is an extraordinary tribute to Scuderia Ferrari and the legendary achievement of 1000 Grand Prix accomplished by the Maranello team in 2020. The beautiful two-volume publication is over 720 pages long and accompanied by more than 1000 images, many of which were previously unpublished.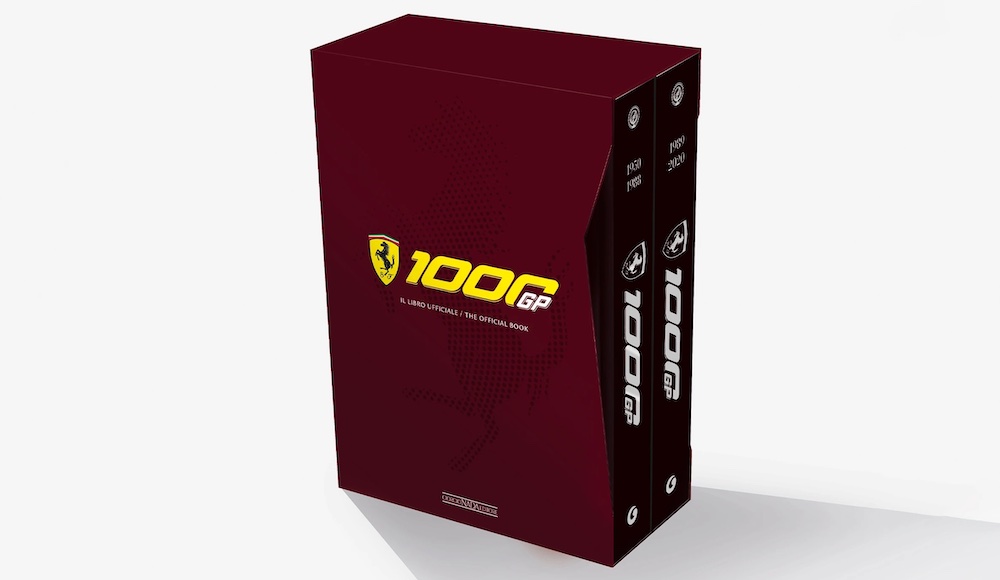 Crafted in Italy, the two volumes trace the incredible history of Ferrari in Formula 1, beginning in 1950 with the Monaco Grand Prix, then covering the 230 victories, 15 Drivers' titles, and 16 Constructors' titles, culminating in the unique milestone of a 1000th Grand Prix. Inside is every result recorded by the Ferrari monopostos from 1950 through to 2020, along with every one of the team's placements in the Drivers' and Constructors' rankings.
Published by Giorgio Nada Editore, the book features a preface by Louis Carey Camilleri and Mattia Binotto. The two volumes are housed in a beautiful slipcase finished in Rosso Storico 127, the colour worn by the 125 S, the very first Ferrari in 1947. This same colour adorned the Ferrari SF1000, when it took to the track for the 2020 Gran Premio della Toscana Ferrari 1000 at Mugello. Each set of volumes in the edition is individually numbered.
Report by amalgamcollection.com
---