Chief among the most desirable of all the varieties of automobiles produced by Shelby American Inc. are the Shelby GT350 Mustangs that left the factory with a Paxton supercharger system under the hood. Though this performance addition was readily available through the Shelby American parts catalog, only a select few cars were produced and delivered by the factory with a factory Paxton setup installed. Incredibly, two of those ultra-rare autos are now slated to join the lineup at Dana Mecum's 33rd Original Spring Classic in Indianapolis this July, and both cars are being offered from the awe-inspiring John Atzbach Collection of high-performance Shelby Mustangs and more.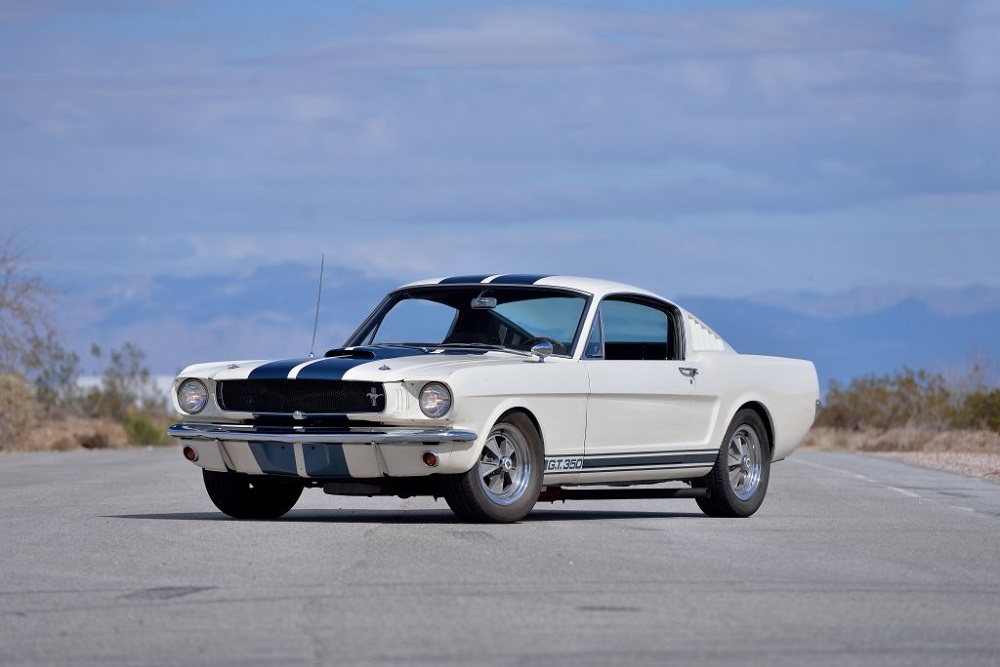 It was in early 1965 when Joe Granatelli of Studebaker Corporation's Paxton Products Division approached Carroll Shelby with the idea of offering a supercharger kit as a Shelby factory option. Intrigued by Granatelli's enthusiastic pitch, Shelby loaned him a pre-production prototype GT350, SFM5010, for installing the first "Cobra" Paxton supercharger kit. Granatelli returned with the car in early July to challenge Shelby to a drag race behind the LAX shops and drove away handily from Shelby's 2,200-pound 289 Cobra. Duly impressed by the supercharged prototype's incredible performance, Shelby agreed to make the package a special-order option for 1966, in addition to ordering enough supercharger systems for resale through Shelby's various parts catalogs and dealer networks.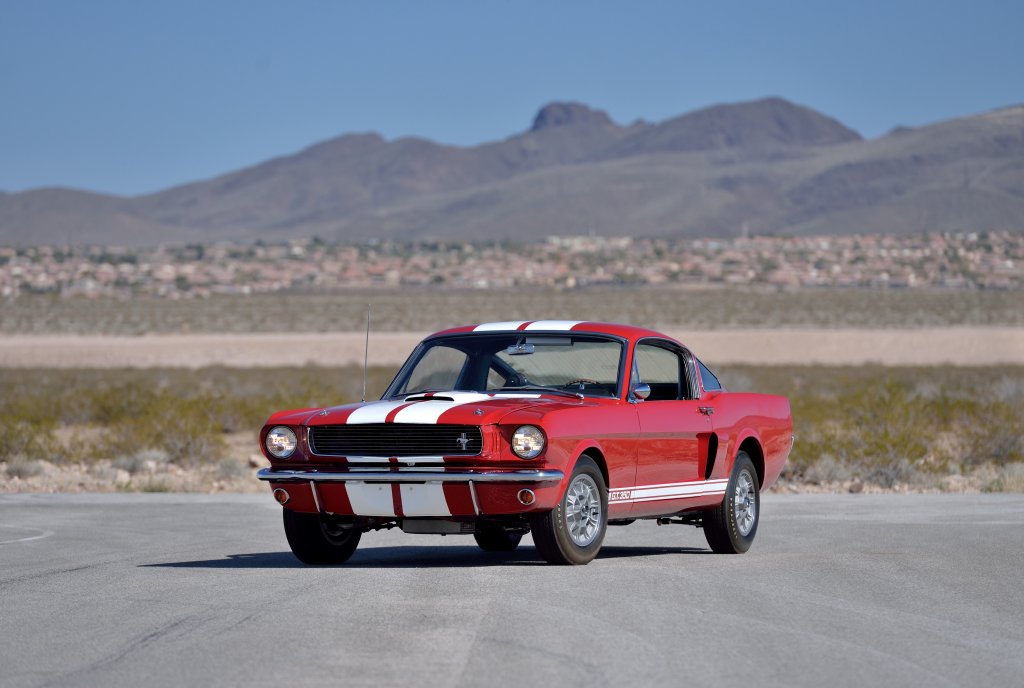 First, however, Carroll Shelby needed a factory demonstrator, and he assigned one car—5S425, to be offered at Indy—to fill that role. Delivered to Shelby American's LAX facility on June 4, 1965, 5S425 was completed on June 29 and consigned to Paxton Products immediately following Granatelli's demonstration for the supercharger conversion. Following the car's service as a Shelby demonstrator, 5S425 was delivered on March 8, 1966, to Trudell Ford Inc. of Warren, Michigan, and then sold to its first owner, William Kardosh. As a result, 5S425 became the one and only production 1965 GT350 to be retailed new to a customer with a factory Paxton supercharger setup.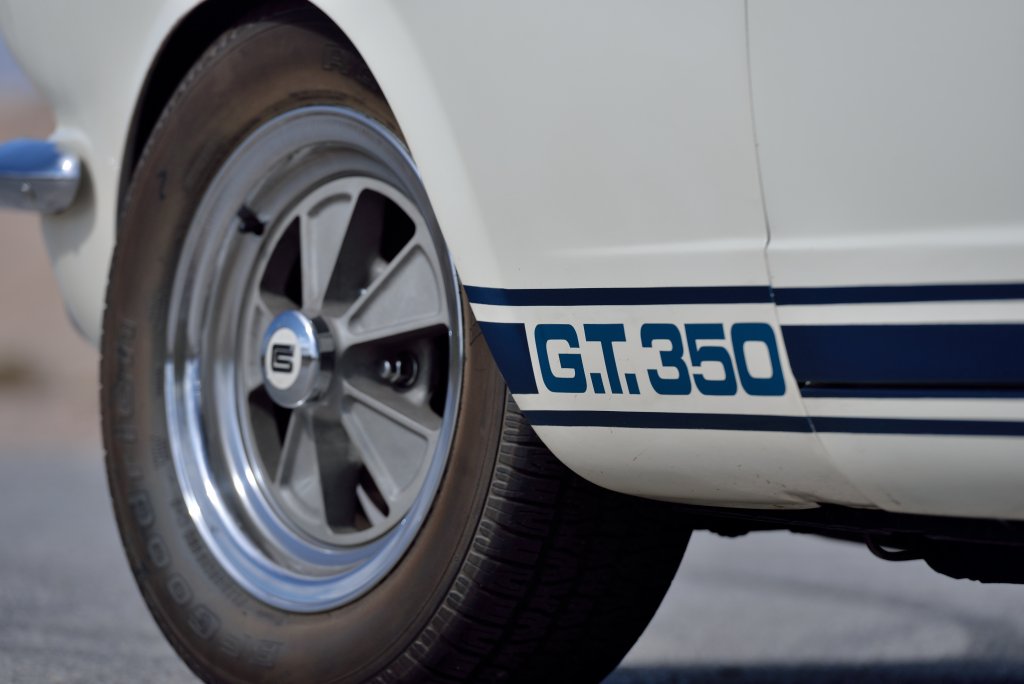 In September 1967, Kardosh sold the car to Lee Swonder of Dearborn, who replaced the original engine with a new 302 CI long-block assembly sometime in the 1970s. Swonder sold the original 289, but as chronicled in the Shelby Registry, that engine's whereabouts were well documented through the years. 5S425's third owner, Larry Bowman of California, located the original engine soon after he bought the car from Swonder in 2005. It was carefully rebuilt to correct Shelby specification and returned to its original home in 5S425's engine compartment. Pictured in the 20th anniversary Mustang poster, BF Goodrich advertising, "Shelby's Wildlife" and numerous other histories, 5S425 presents in the configuration as it was completed in mid-1965, including the correct Wimbledon White paint and Le Mans stripes, Shelby aluminum-spoke wheels and original interior. Most significantly, the car retains the original Paxton supercharger system, including the unique and irreplaceable cast aluminum carburetor pressure box and its one-of-a-kind finned aluminum "Cobra" cover. As one of just two factory-equipped Paxton-supercharged 1965 prototypes and the only example with its original engine, 5S425 is an incomparable example of that most desirable first-year Shelby GT350, one that is extensively documented with a history like no other.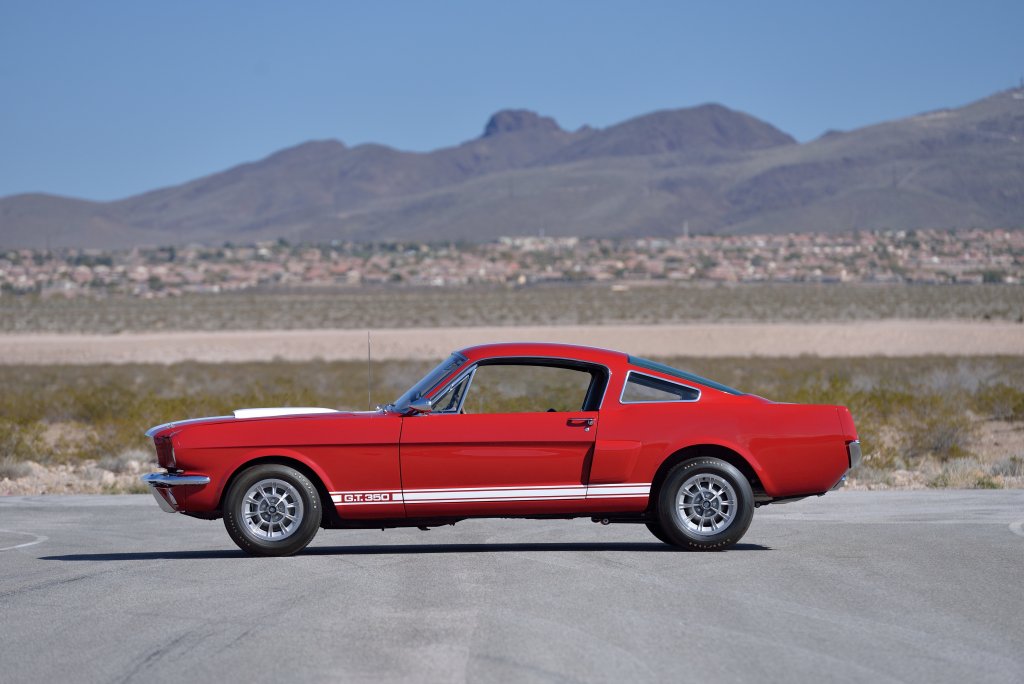 The other example to be offered from the John Atzbach Collection is 6S2265, documented by the Shelby American Automobile Club as one of the mere 11 factory supercharged examples produced in 1966, and one of only three of those cars that would be finished in the super-desirable color combination of Candyapple Red over a black interior.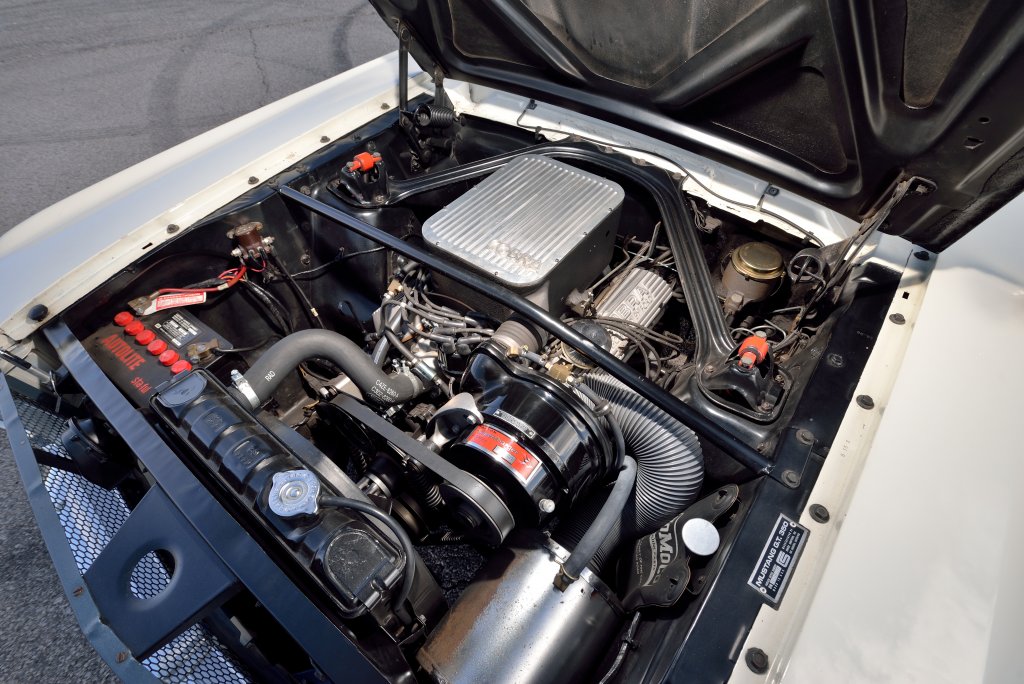 6S2265 was ordered November 14, 1966, by Shelby American executive Jack Randall for use as his company car. The story goes that Randall was so impressed after witnessing a Paxton supercharged car walk away from a 289 Cobra outside Shelby American's facility that he had to have one for himself while he served as an executive for the company. Furthermore, the impression that 6S2265 left on Jack during his lease term was so strong that he marched into the factory showroom—the iconic Hi-Performance Motors in El Segundo, California—and purchased the car himself after his company lease had run up on the car.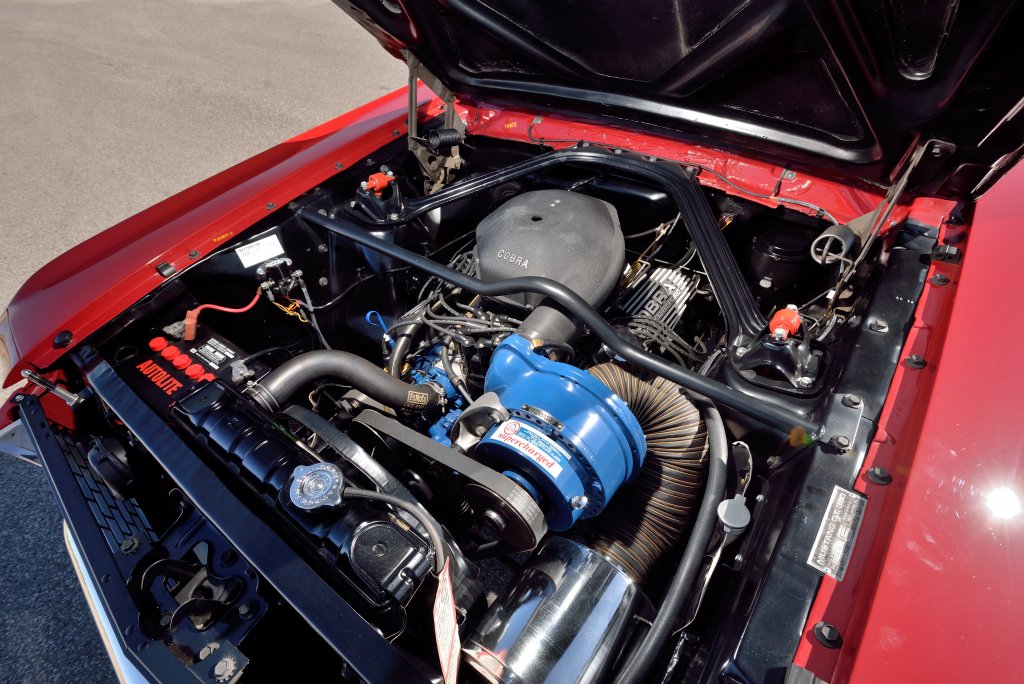 In the late 1960s, it was sold to San Juan, Puerto Rico, resident Antonio Morales, who occasionally drag raced the car at Caguas Speedway in Salinas. Around 1990, Morales sold 6S2265 to Edguardo Gonzales, also of San Juan, who intended to have it restored by Edgardo Ortiz. Instead, the car was stored for several years in Aibonito. In April 2004, a private collector from Miami discovered the car while visiting Puerto Rico. It was offered for sale later that month and was purchased by Ross Morgan of Perth, Australia, who had it delivered to Tim Lenon of Legend Restorations in Sparta, Michigan, for a comprehensive restoration. NOS parts were used throughout the car, including for the exhaust system, radio and speakers, door panels, trunk mat and more. Every system and component was confirmed correct to the car, including such rare items as the Paxton supercharger, the almost irreplaceable underdash Paxton gauges and the wood-rim "over the counter" GT350 steering wheel. Completed in 2008, the restoration successfully returned this incredibly rare Shelby to its original factory configuration.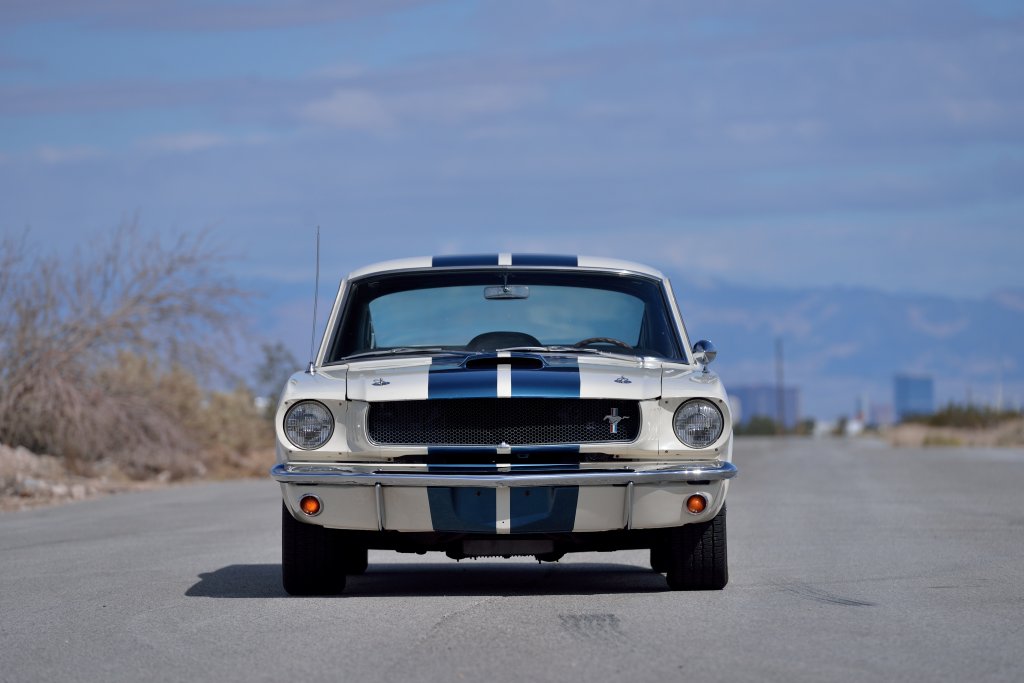 After collector Atzbach acquired 6S2265 in May 2009, he shipped it to Oklahoma for the Mid America Performance Ford and Team Shelby Nationals in June. Prior to the event, national SAAC head judge and world-renowned restorer John Brown thoroughly detailed and sorted the already-restored Shelby, upgrading it to the concours standard in which it remains to this day.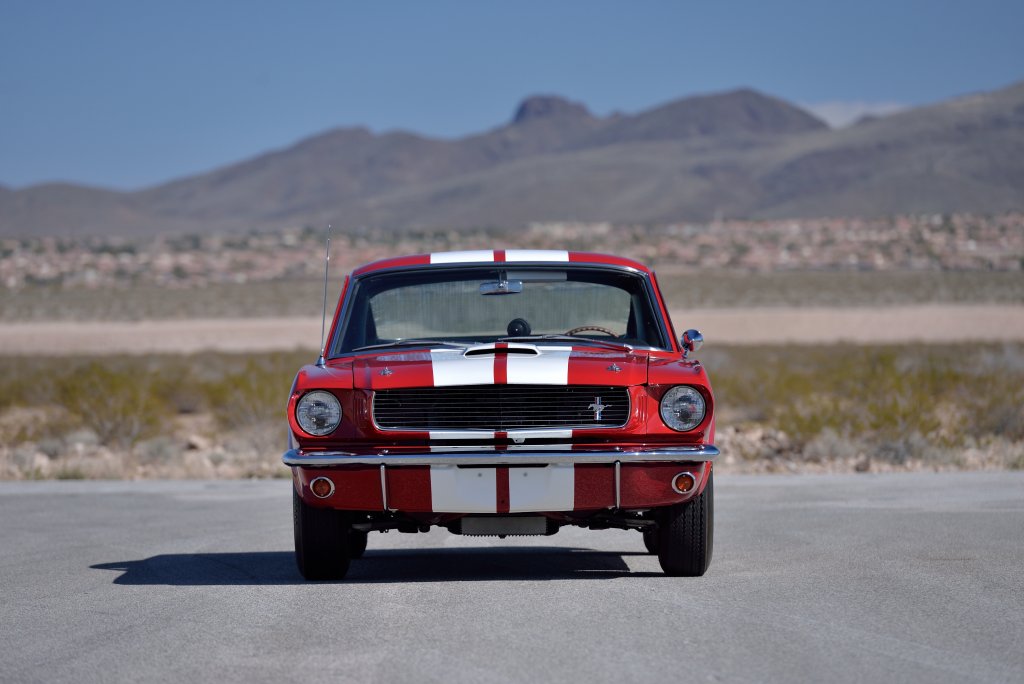 The opportunity to purchase a rare Paxton Supercharged Shelby is one that almost never arises, and with two of these elusive machines set to cross the block at the 2020 Spring Classic auction in Indianapolis, it's an event that is sure to be heard and felt by diehard Shelby enthusiasts from every far-reaching corner of the earth.
---
Report by mecum.com
---