For a moment, as Andrew Frankel powered the supercharged Blower Bentley around the banking he actually was Tim Birkin. He has not the lacked the polka dot scarf, the driving skill, the lionhearted bravery, the knighthood, the heroic war record, the Le Mans wins and indeed the Brooklands Outer Circuit lap record he once held, but when he´s driving such a car in that kind of environment, it's easy for the mind to wander just a little.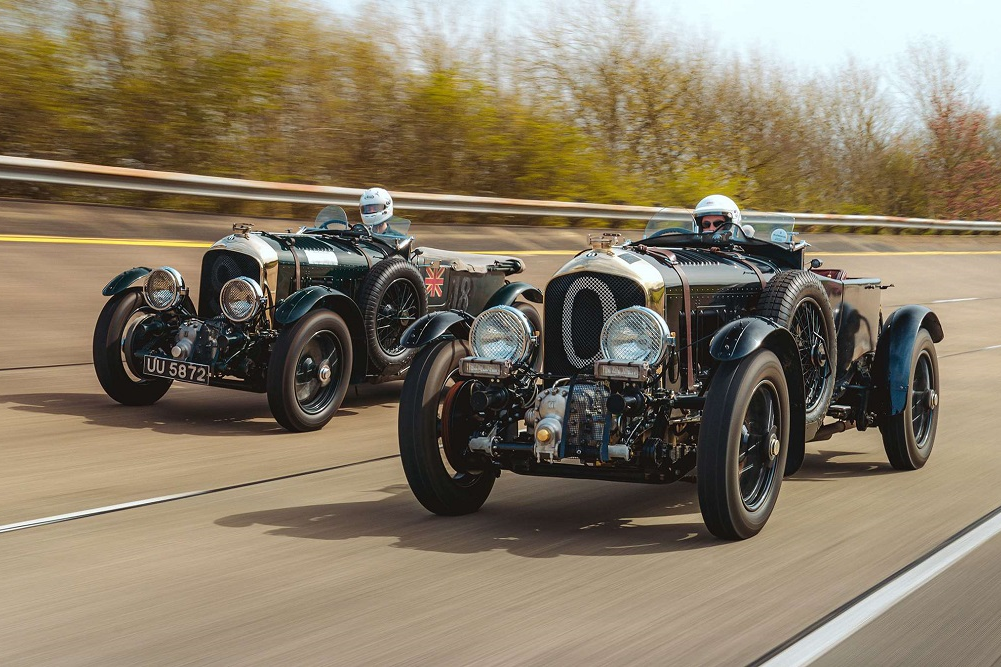 The new Blower Bentley is not so fast as the Original
Fair enough. He wasn't averaging 138mph as Tim Birkin did when he took that record, Andrew didn't spend any time in the air and if he exceeded 80mph he wouldn't admit it here because the Blower he was driving was at such an early stage of its development he would been told to do 70mph, max.
How so? Because this is one of Bentley's newly recreated Blowers, the first in a series of 13 cars – understandably Bentley calls it 12 plus this car, 'car zero' which is the development prototype that will be retained by the factory – that aims to mirror as closely as possible the specification of Birkin's favourite Blower. Which also somewhat conveniently turns out to be the one also owned by Bentley today.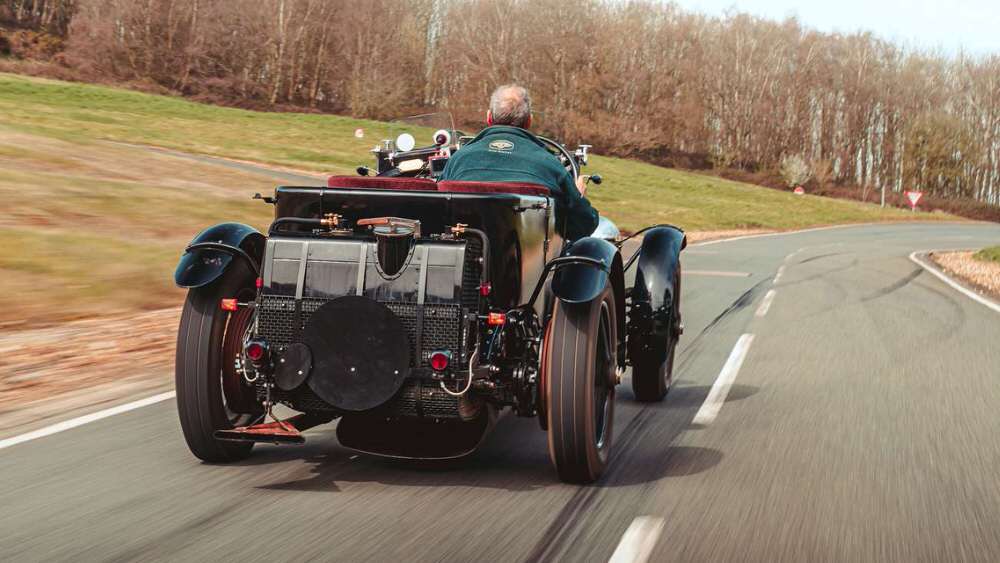 Birkin's craziest race
The original is the second of four competition Blowers first built in 1929, crashed and then rebuilt around a new chassis and body in time for Le Mans in 1930.
It was a race from which Birkin retired but not before searing his legend on the hearts of all schoolboys of that era by overtaking the works Mercedes SSK of Rudolf Caracciola on the grass at 125mph with a tyre in tatters. It was truly heroic stuff, from which the fact he blew the motor shortly thereafter was not allowed to detract.
The car has hardly changed since, but where it has, the recreations are as the car would have been in 1930. Customers paying £1.5 million for each (and, yes, they're all sold) can choose the colour of their paint and upholstery, and that's about it.
Differences between the New and Old Blower Bentley
It's strange climbing into a brand new ninety year old car, especially when its near enough priceless grandfather is parked next to it. The new car doesn't have the battle scars of the old – there's time enough to accrue those – but were it not black (and the original green), you really could become momentarily confused about which one you were in.
Unless you were lucky enough to be doing the driving. In which case you'd have no problem at all because, in fact, they're quite different and for a number of reasons. First the old car has only ever had one major restoration in its life, in the late 1950s when it belonged to the Sears family.
It's been maintained of course, but campaigned too, on several Mille Miglias, to name just one of the better known events at which its been seen. Ever since it was bought by Bentley around 20 years ago, it's been a working car. So it's beautifully loose, everything now fits everything else so it's a remarkably easy car to drive, at least by vintage Bentley standards.
The new car is not like this because it's, well, new. Brand new at the point Andrew droves it. Nothing has had even half a chance to bed in. And as this is the first Bentley, this is the car on which Bentley will learn how not just to put it together, but how to tweak and hone it until it really does feel like factory-fresh 1930 Blower. Only then will they use it as a crib sheet for all the other cars.
The New Blower Bentley is better
There are also two ways in which the new car is significantly better than the old. Because it's nine decades younger, the chassis feels much stiffer and straighter. The old car is wonderfully characterful to drive on road or track, but she is a bit wobbly at times, particularly if you try to brake into a corner. The new one has no such limitations. And, of course, it's much faster.
Quite sensibly Bentley limits the amount of boost blown into that old motor by Amherst Villiers' enormous supercharger so its power feels not far away from that of a race prepped unblown 4.5-litre Bentley. The new car knows no such limitation and has the same 243PS (179kW) today as would the race cars in 1930, which is more than double the output of a standard road car with the same engine less the supercharger.
And while the gearshifts are more difficult because the box is brand new, the continuation Blower fairly flies up to 70mph. Had Andrew gone any faster he would be able to tell you that at 80mph and above it's still hauling more than hard enough to suggest a 120mph lap could be on the cards.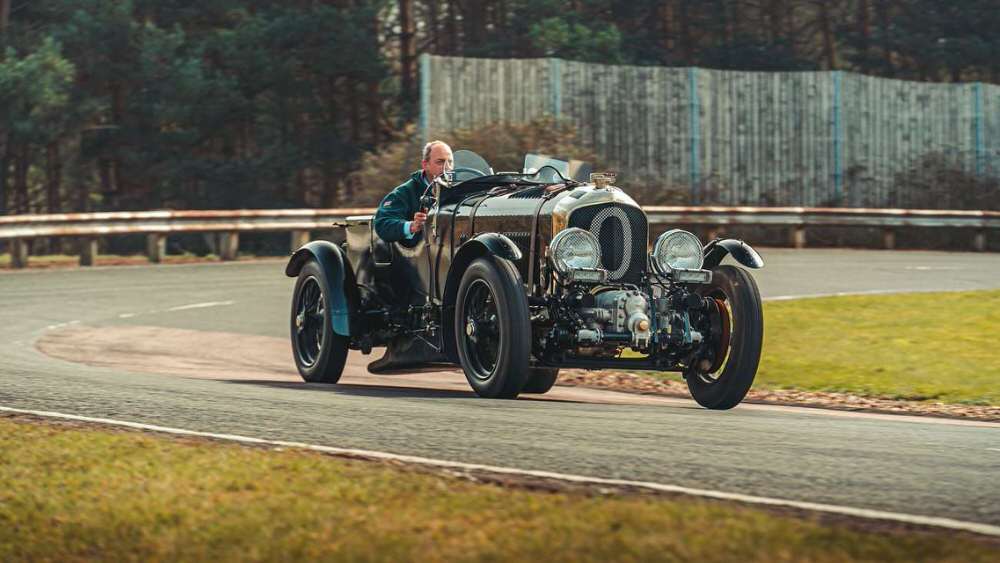 Actually it's something Andrew really want to do: a flat out lap of a banked circuit in an authentically recreated Blower. Then he might really believe he is Birkin. For a couple of minutes at least.
---
more information by goodwood.com
---