Lancia is an Italian brand fewer and fewer laypeople know about, but it is most relevant to modern motoring in many ways. Unibody construction honed in the wind tunnel, high output lightweight and small 4 cylinder engine, independent suspension, high performance, cooled brakes. These characteristics are shared with nearly all of the millions of modern cars on the road today. Lancia introduced all of these elements in one pre-war car, the 1937 Lancia Aprilia. A proper family four door, the Aprilia has good reason to be considered perhaps the first commercially available 'sport sedan.' More so, it demonstrates the extraordinary design, ingenuity, and engineering mastery that sprouted from the rich soil of Northern Italy.
The car that today's DRIVE-IN CHAT guest Chuck Schoendorf brought along is a one-off racing machine that took another step forward from the Aprilia's giant leap in Automotive evolution. In 1946, the Lancia concessionaire in the Lecco region of Italy desired a racecar to compete in the postwar boom of hill climbs and other road racing. Off came the four-door body and on went a one-piece aluminum Barchetta shell by boat builders Riva di Marate (no relation to the boat manufacturer). Maintaining a tapered but consistent line across the front end, and recessed headlamps, along with a tapered 'boat-tail,' here is a rolling demonstration of postwar, modern design. Inside and out, each detail is minimalist and exquisitely crafted. Factor in tuning the capable narrow-angled V4 by noted Milanese engine specialist Luigi Pagani, who created a one-piece cast aluminum valve cover/ intake with a cross-ram effect fed by twin Webers so that the car backs up what the racing profile promised.
Drive In Chats #4: Charles Schoendorf and his 1946 Lancia Aprilia Corsa Sport by Riva/Pagani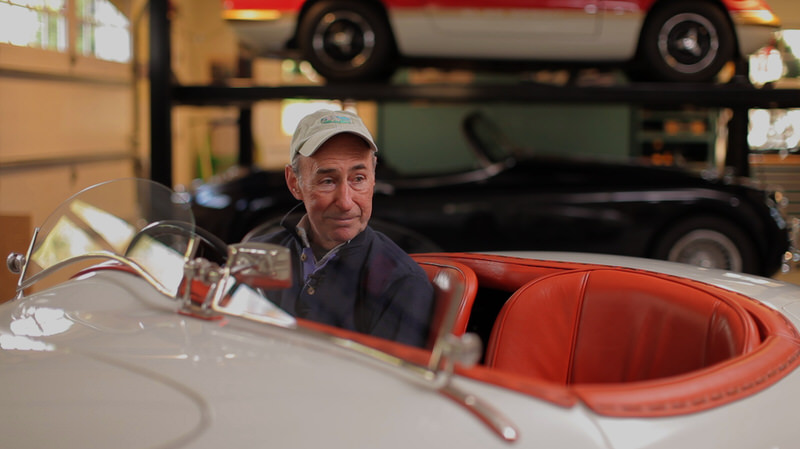 In fact, it remains a one-off commission that was never duplicated and has survived the tests of time astonishingly intact.
One would think that with this car being irreplaceable, he would keep it sealed and away. That is not Chuck, however. Deeply passionate about driving and sharing his extraordinary car with others, he is an eager participant to whom we were honored to participate in this program. Furthermore, Chuck came up with a novel idea for passionate car enthusiasts to raise funds for good causes. Watch the full video to find out.
About The Drive in Chat's Series:
Inspired to capture a car collectors' affection for their most special vehicles, the 'Drive-In Chat' philosophy began as a fundraising tool supporting non-profit Drive Toward a Cure, with a 9-part series of video vignettes of individual car love stories.
In 2020, Deb Pollack, founder of Drive Toward a Cure, sought to continue supporting various regional Parkinson Foundation Centers of Excellence throughout the country as part of her Foundation's "Access to Care" program. Prior localized events all included physical drives, but limitations later set by COVID-19 gathering restrictions and winter weather challenges allowed for 'Drive-In Chats' in the Northeast to become a reality over this past Thanksgiving Weekend.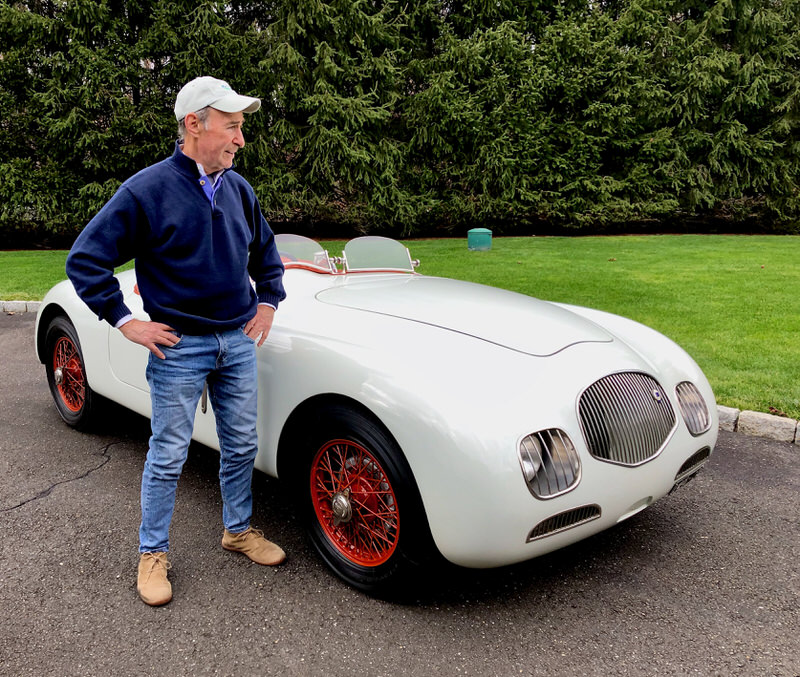 The event brought together car collectors who had grown hungry to share their beautiful and historically significant vehicles in a safe setting. The fundraising effort exceeded initial monetary goals – with 100% of the proceeds benefitting the Division of Movement Disorders at Columbia University (NY), a Parkinson's Foundation Center of Excellence, and one of seven Centers supported by Drive Toward a Cure.
Enjoy the clip, and please help us continue to raise funds for Parkinson's Disease, right here on our dedicated donation site: drivetowardacure.org/conversations-for-a-cause-2020/
Text by Jeff Ehoodin