Since its inception in 2011, the Donington Historic Festival has been renowned for the quality of its grids – a huge celebration with hundreds of historic race machines from the 1920s to 1990s.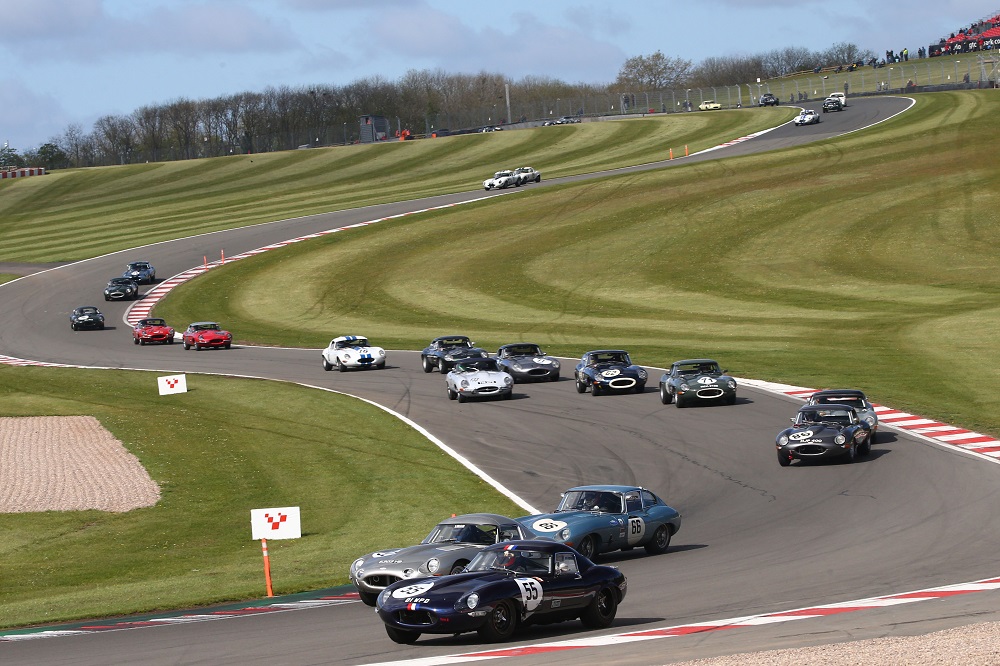 The Festival will run a two-day format once again in 2022, each day will see action-packed qualifying sessions and highly competitive races. Car clubs, trade stands and lunchtime parades will add further to the heady mix.
Motor Racing Legends will host no less than nine of our Race Series at Donington, running across seven grids – the only way start to the 2022 season!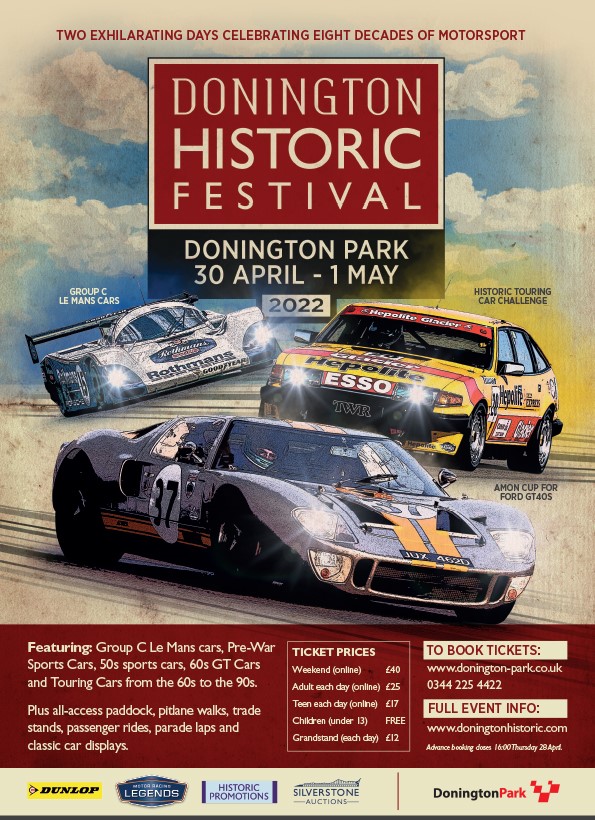 Both the Amon Cup for Ford GT40s and the Royal Automobile Club Pall Mall Cup – our new 3-Hour race series for Pre-'66 GTs, Touring Cars and fifties Sports Cars – will have their first outings at Donington. And for the first time in a while, the Donington Historic Festival will see a stand-alone race for the Sixties Touring Car Challenge with U2TC – welcoming under 2-Litre Touring cars from the Pre-'66 era such as Mini Coopers, Lotus Cortinas, BMW 1800Tis and Alfa Romeo GTAs; alongside the later 'Sixties models such as Twin-Cam Escorts and BMW 2000Tis.
The Historic Touring Car Challenge and Tony Dron Trophy will be back to showcase Touring Cars from the Ford Capris, BMW 'Batmobiles' and Escorts of the early '70s through to the Sierra Cosworth RS500s and BMW M3s of the late 1980s.
The Jaguar Classic Challenge returns to Donington following a highly successful first year under Motor Racing Legends' direction, and a celebration of the model's 60th anniversary in 2021. The Royal Automobile Club Woodcote Trophy and Stirling Moss come together for a headline 50s Sports Car one-hour, two-driver race. This grid always produces one of the most thrilling contests of the weekend as the iconic marques of Lister, Lotus, Jaguar, HWM, Cooper, Maserati, Aston Martin, amongst many others, all come together.
And last, but far from least, the 'Mad Jack' race for Pre-war Sports Cars will make its traditional return to Donington. Named after 'Mad Jack' Shuttleworth – winner of the 1935 Donington Grand Prix in a P3 Alfa Romeo – this grid always puts on the most stunning display.
more details of the Donington Historic Festival at www.doningtonhistoric.com
If you are interested in more news click here.
---