Ahhh Belgium. Probably best known for sweet chocolates, a messy government and cold beers but generally overlooked by the rest of the world when it comes down to supercars. I understand why, as a foreigner, you don't instantly link one of the smallest countries in Europe with supercars. Especially when Europe has these supercar-hotspots like London, Marbella, Monaco and Paris but let me tell you about this special place in the Belgian capital, called Deman Brussels. They probably have some of the most high-end cars in stock at all times in this small country.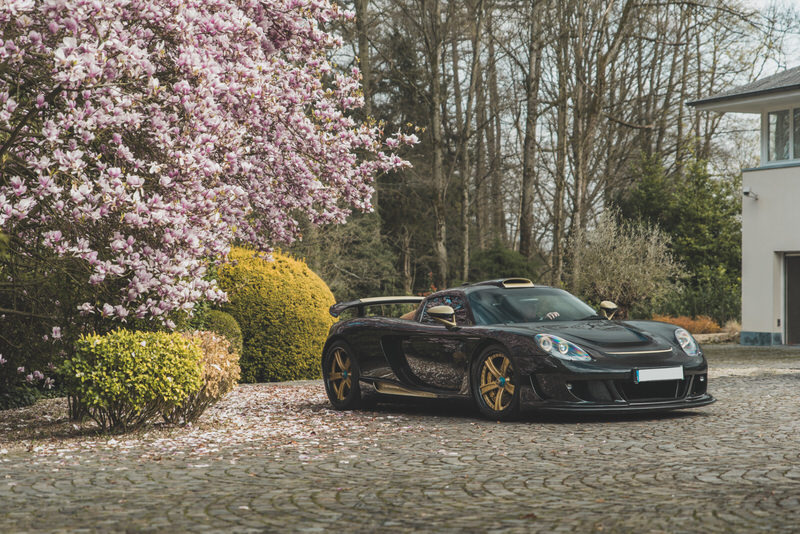 Recently they took delivery of a quite unique, yet controversial, car. Since it's only a 20min drive, naturally I just had to see it. I picked a date with the owner to sit down for a while to do a little interview and we took his latest acquisition out for a little drive and meet-up with one of his friends.
Today I want you to meet the owner Loïc Deman, son of the founder Michel Deman.
Michel has been active in the automotive world back in 1973 and started the Deman garage in 1994. Back then they were an all exclusive, official Mercedes Benz dealership.
Besides selling Mercedes cars, customers were also able to get a service done and, if necessary, get bodywork as well. All in house! Later they became an independent car dealership, expanding their inventory with other brands as well to the company we know today as Deman Brussels.
Nowadays you'll find a bit of everything inside. ranging from modern cars to super unique classics, race cars and even the occasional hypercars.(I mean, last year they had a CLK GTR in their showroom for sale, sooooo do I need to say more? However while walking around in their showroom, their heritage is still obvious looking at all the different Smart cars they have on display. (Including some Brabus tuned ones which are – I dare to say – look rather cool)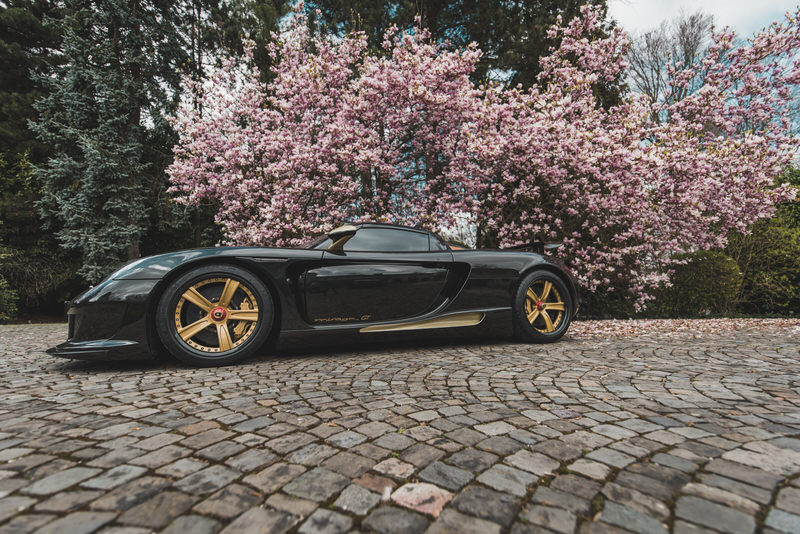 Anyway, I wasn't there to look at some small city cars, so let's get down to the headline of today. Loïc recently acquired a Porsche Carrera GT. A car that doesn't need an introduction amongst us petrolheads. Whether you know it because of it's glorious, high revving 5.7 liter V10 engine, notoriously difficult clutch and 1st gear or because of how the American movie star Paul Walker sadly lost his life – every petrolhead knows about this car. Around 1270 units were built, so it isn't really a pretty common car. But the car I was going to see today isn't just any old regular CGT, nope, this is one that got tuned by Gemballa and got dubbed the Mirage GT.
The CGT was basically the Ferrari Enzo, Mercedes SLR and Pagani Zonda counterpart. All epic supercars build to raise every automotive geek's heartbeat exponentially every time they see one.Even hearing one from a distance can make some people's pupils dilate.
But if you wanted something more exclusive than any of those cars, something to stand out even more? What were your options back in the day? Well have no fear, that's where Gemballa comes into the picture. The german aftermarket brand took 25 of these Porsche unicorns and sprinkled some of their magic over them.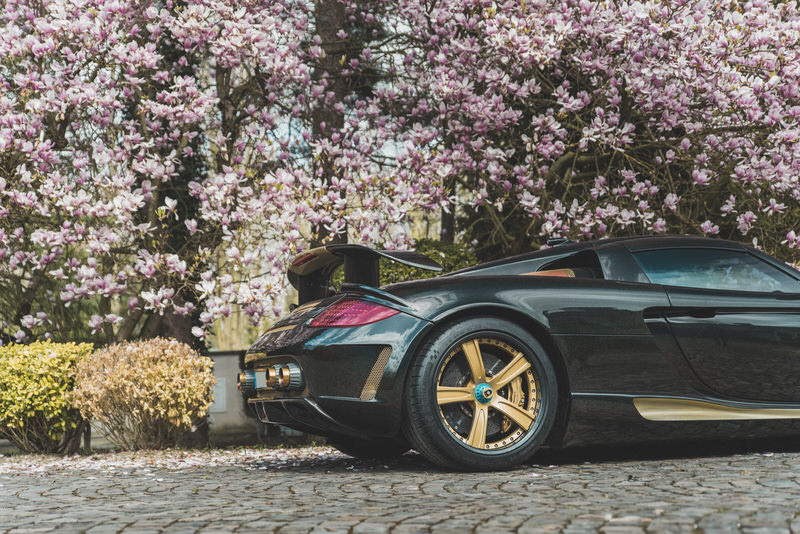 What did they change, you might wonder? Well, for starters Gemballa installed a ram-like air intake to a new carbon fiber roof which makes the air flow inside the engine bay. Also a new front and rear bumper design, bonnet and side skirts were added.
The tail and fog lights got relocated and made room for a quad pipe stainless steel exhaust. All while a new exhaust manages the flow of the fumes better, helping to boost the performance. These breathing improvements in combination with some fresh added 0's and 1's to the ECU, made sure they were able to increase the engine power output from 612 bhp to a healthy 670-ish bhp and 630 Nm.
But the changes don't stop there. The Mirage GT has undergone some extensive wind-tunnel testing. A new rear spoiler made sure it stayed planted at high speeds due to the increased downforce. And with a Vmax of 335 km/h, the last thing you want is your car to break loose and spin out. However, the new wing is blocking the view through the rear view mirror, making it pretty much useless, that's why they installed a rear view camera.
One might say the increased power numbers are not that significant, especially not by Gemballa standards but it's the way the Mirage GT puts the power down which is impressive. With the help of a new, easier to operate clutch and revised gearbox, it is able to launch from 0-100 km/h in just 3.7 second. Which is fast, even for today's standard.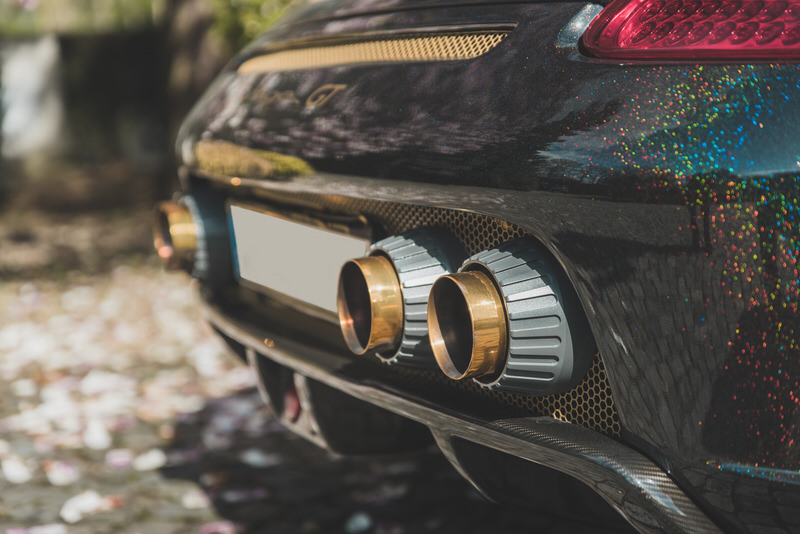 And if all of that isn't enough, the stock dampers made room for adjustable dampers so the ride height could be controlled from inside of the cabin. While improving the handling on track the dampers also made sure the ride was pretty smooth on public roads too.
One could say the GT has actually become even more practical?
Anyway, have I told you what made this specific car even more special?
Of the 25 Mirage GT's, three of them underwent an even more special treatment. They were named 'Gold Editions'. Looking at the photos it becomes pretty obvious why they are called that way. Gold accents EVERYWHERE!
The bonnet, headlights, air intakes, mirrors, exhaust tips, bumpers, rear spoiler and engine cover all got the golden treatment. Also Gemballa added a set of golden wheels that actually improve the cooling for the brakes. On the inside, the golden theme continues. Besides the golden dials, mid console and shifter, you will find golden stitching and 'Uwe Gemballa' embroidered in the floor mats in – you guessed it – gold.
Gemballa had promised no Mirage GT would be specced the same. This was also the rule for the Gold Editions. Out of the 3 that were built, one was finished off in a pearlescent white and two in black. Well at first sight it seems black, until you put it in the sunshine. Then the car's paint completely transforms into a shiny rainbow of colors. I literally never have seen paint have so many different colors when you move around the car. Depending on how the light hits the surface, you can see purple, blue, green, yellow, orange, red… And the amount of metallic flakes it has is unreal. I can honestly say I have never seen a paint job quite like this one. It makes me wonder how many layers of paint are covering those carbon fiber body panels.
Now I understand purists look at this car with pain in their souls wondering why would someone ever want to ruin a CGT. But whether you like all of these modifications or not you got to appreciate all the work and r&d that went into making these Mirages. Everything they did (except the golden accents) actually had a specific function which made the car drive better and faster. And if that is what it would take to get an even more epic car, then I'm all down for it!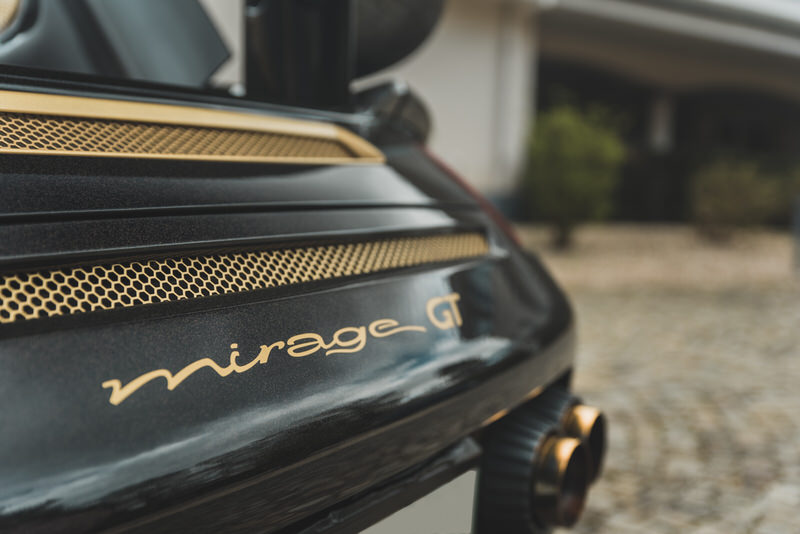 When I arrived that day I had to wait a few minutes because Loïc was still busy with another client. But I obviously don't mind that whatsoever because that just gave me the chance to wander around a little bit in their workshop to see which treasures I could find. And lo and behold, I found a Gulf liveried new Ford GT. Mega!!
This is actually his personal car, but the rest of his workshop was filled with some more cool cars. (And quirky ones too!) I mean, where else can you see a Dakar race truck, next to a small Daihatsu and a Mirage GT with a Ford GT in the next room?
So then it was time to start up that glorious, race inspired V10. And ohhh boy (or girl) let me tell you, I still get goosebumps when I think back on the moment the engine started up.It was like music coming out of those quad tailpipes, echoing throughout the workshop. It was loud!
After idling to get some heat in the engine it was time to pull it out on the streets and go to the photoshoot location. As his girlfriend Maude (@maude_wnf) was his copilot so I jumped in my 1.6 liter Hyundai and tried my best to keep up with that beast. Even inside the city center of brussels I was pushing it. And that got even worse when the roads opened up and Loïc was able to let all those ponies loose on the street.
See, I am the type of person who puts on my favorite tunes and crank up the volume, everytime I step in my vehicle. But as he unleashed those penned up ponies, they launched the car forward. The high pitched revving engine got so loud, I think people from nearby villages must have heard as well. So automatically I turned off my music, just so I could listen to the amazing sounding engine getting further and further away from me.
Then I had to Really push my car to the limit, just to keep up.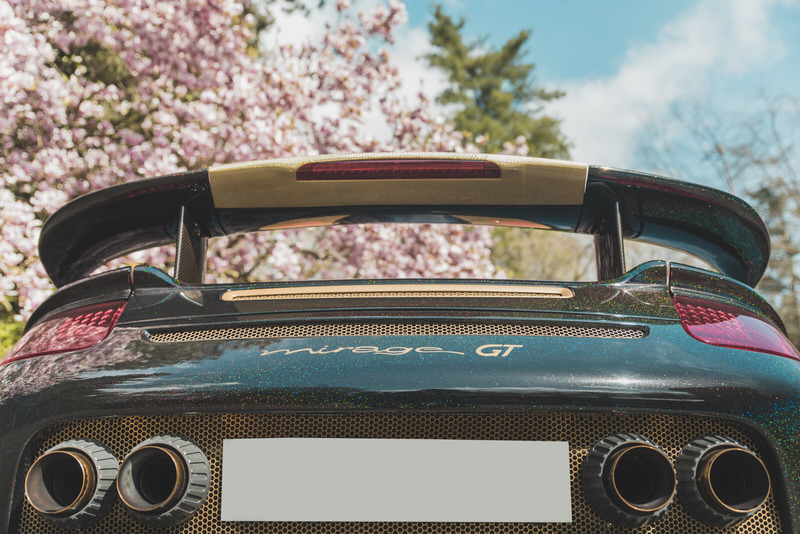 We arrived at the destination, a friend of Loïc, called Soul. (@soul__acr) A belgian automotive influencer with a passion for american muscle cars.
On his cobblestone driveway, there was an amazingly beautiful tree with pink leaves which was actually a nice setting to take some photos. Enjoy these images.
After a while we took out Soul's Viper ACR and took some photos of the 2 cars next to each other. Totally different cars, but a cool combo for sure!
On the drive back to the Deman HQ, his girlfriend Maude drove my car so I could take some rollers out of my trunk and later on the passenger seat while on the highway.
When we returned Loïc and I had a little sit down and did a small interview. Here's how that went.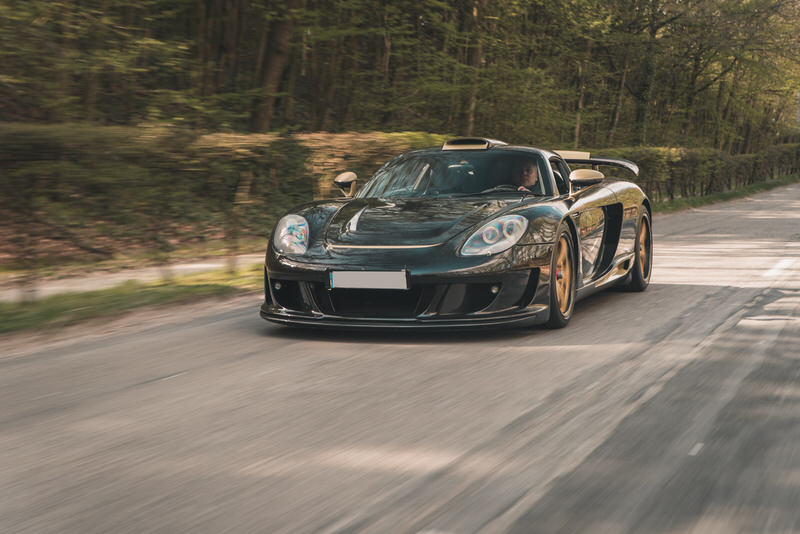 Okay so, thank you for taking your time Loïc. Please, tell me a little bit about yourself.
So, my name is Loïc Deman and I am working at Deman Brussels selling exclusive cars. We are located in Auderghem, which is a part of Brussels. And yeah, it's a pleasant job because as you can see, sometimes we have some exclusive cars.
Yeah, this one is pretty exclusive indeed
Yes, very special indeed! (giggles)
So how did Deman start?
Ah Deman started a long time ago, it was my father who had started the company. In the beginning we were an official Mercedes Benz dealership, part of the Mercedes Benz franchise. We did that for quite a few years but because of all the complicated processes and demands of the factory, they decided 3 years ago to stop the contract with the brand and go on as an independent garage, doing (and buying) the cars they love.
We are selling all the cars you can imagine: oldtimers, supercars, hypercars, racecars,.. Cars you can't sell when you have a contract with a specific brand. Of Course we still have Mercedes and Smart in our inventory, but whatever you want, should be here at the garage.
Do you have any other future plans to do with Deman?
For the moment we will just continue what we are doing. Cars and motorcycles. We are the official importer of Brough motorbikes in Belgium. They are a French brand that builds one of the best bikes in the world at this time. And maybe in the future we could transform classic cars into EV's. We have all of the tools and knowledge in-house so if the Belgian law allows us to do these conversions we might as well do them.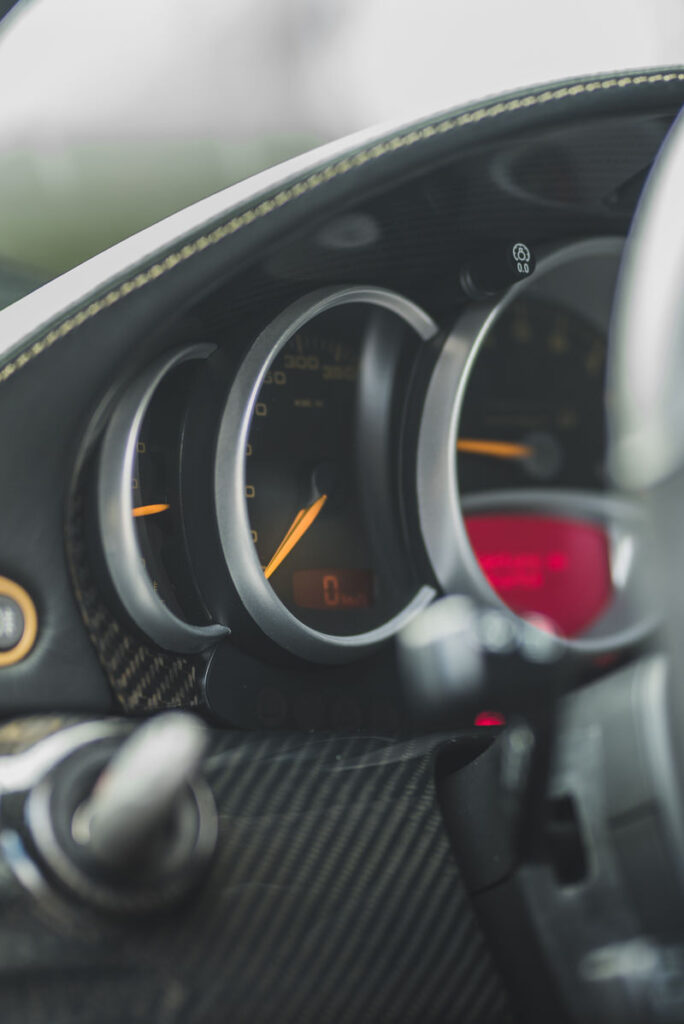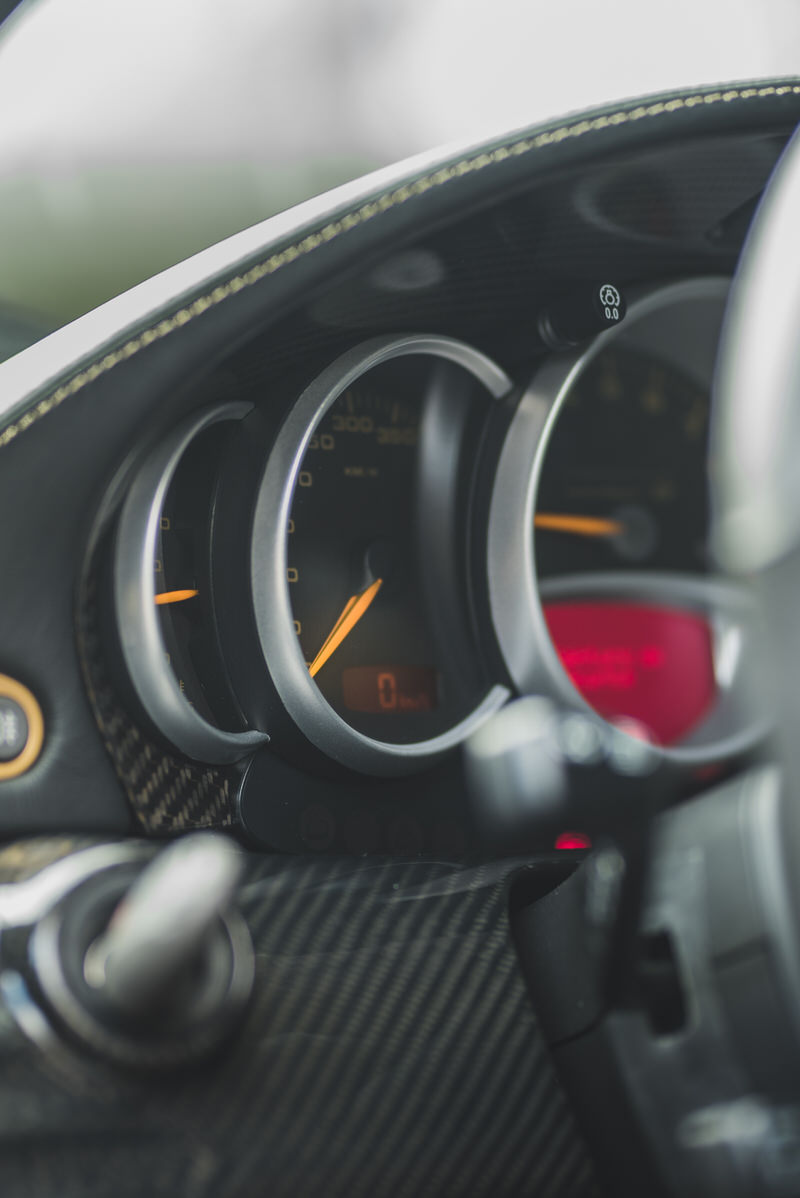 That sounds very interesting! And looking back at it all, what is your best automotive memory?
Hmm, that's a good question because I was a racing driver as well where I got to experience old F1 cars in the Master Historic class. That was Super exciting. That was one of the nicests parts of my career. And for the cars we sell here that's hard to choose. We had crazy cars like F50's, Enzo's, MC12's, Veyron's, a one of 25 CLK GTR and so on. But if i had to take one, I would take the CLK GTR.
So your father started the garage, but is that what sparked your interest in cars too? Or were you always a petrolhead?
Well because of my dad, I was born into the carworld. So for boys it's easy to have an interest in cars then. Later when you grow up, that interest spreads into watches and art. But when you're young and your father has a garage, it's easy to become a petrolhead at a young age.
So was your first car a Mercedes then?
No, my first car was a VW Beetle. I bought it back when I was 16.
Do you regret selling a specific car? Is there any car you wanted to keep?
(thinks deep) If it was up to me I would have kept nearly all of the cars we have sold.
Because we buy cars with passion. Everytime we buy a car it is simply because we love it. But sure, everytime we sell one of the super exclusive ones my heart breaks a little but you have to know that with every car sold, there's an opportunity to buy another one.
I would like to think that this here is like a moving museum, so sometimes you have this car, sometimes it's another one. When you come over 6 months later it can look completely different here.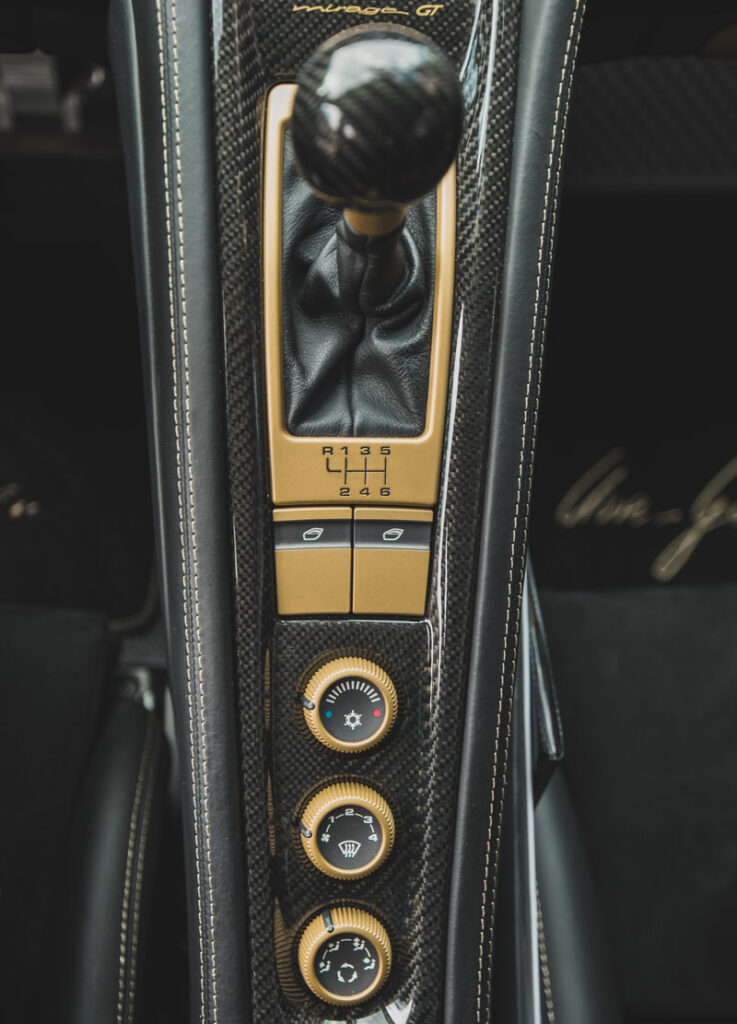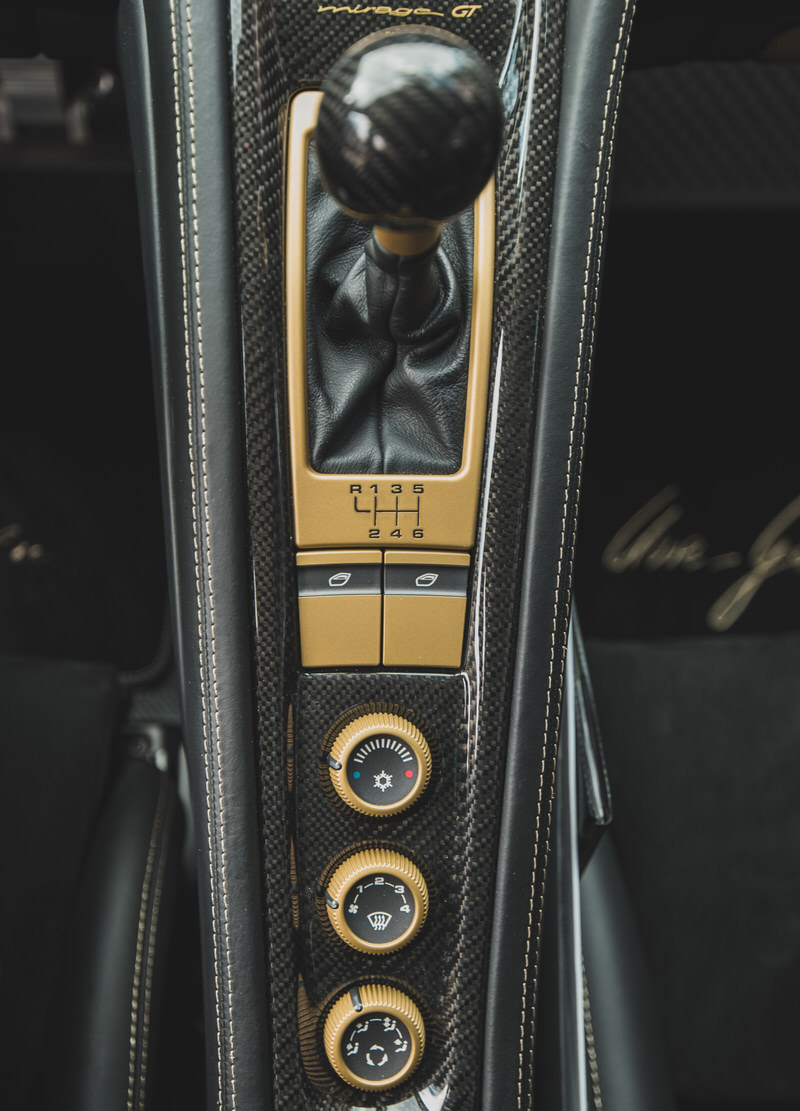 Yes exactly, that's why I love this place so much.
So is there any car in specific you haven't got here yet, but is on top of your wishlist? One car that I would like to have here is the Porsche GT1. And the McLaren F1 ofcourse. When you have the chance to own a CLK GTR, then the next step would be to own any of those 2. That would be a dream to have in the garage. But you never know!
Besides super and hyper cars, what is your favorite non-performance car for the road?
For me, when the weather is not too bad and I don't need to transport anything I take my 911 turbo S. That's an amazing car you can drive everyday. It's very easy to use, comfortable and fun to drive as well. But if you need some more space, the Lamborghini Urus would be a good choice.
How do you see the future of cars? Regarding petrol engines, electric vehicles, bio fuels, ..
That's a good question. That all depends on the politicians and we can never be sure enough what they will be thinking about next to make people go a bit more crazy. With all the Low Emission Zones in the inner cities, here in Brussels we have the same problem.
It's crazy to think they would simply outright ban these sports and hyper cars. They should find a solution where they put a limit on the cars. For example, you can't drive more than 5000km each year. Because all these sportscars we are selling, most of the time they are not used a lot. They go in collections or come out during sunny weekends. So overall, they don't pollute that much anyway. It's simply not true that the high performance cars are the reason for the air pollution.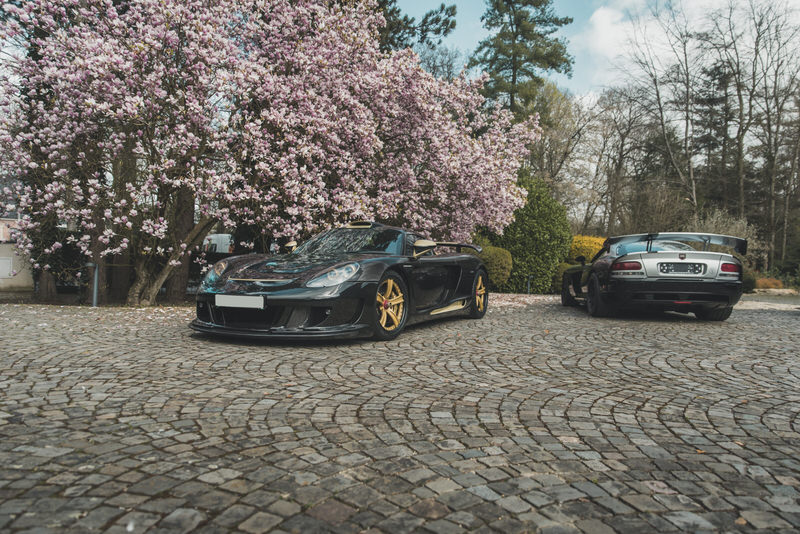 Do you have any crazy experiences when you are 'chasing a car' you really wanted to buy? Or got a car stolen or something happened during transport for example?
No I haven't had a car stolen yet, but something weird happened someday in Poland.
I wanted to buy an exclusive car in Poland from a private client. So it was not a professional dealer but directly from the owner itself.
When we arrived there to make the deal, we were greeted by 3 or 4 bodyguards and the owner was super nervous the whole time. It seemed like I was in the house of some mafiosi, which was not true but it was like on tv. Later it turned out the reason why the owner was so nervous was because his son got kidnapped and needed the money to pay the ransom to get his son back. And that was a really strange experience!
I can totally understand that was an awkward situation to be in!
Do you have any tips for someone who's looking to invest in a car? Do you have an idea which car will increase in price next?
Well it's not easy to know that at all, it changes all the time.
But for the moment I can see the prices of the rally cars like the lancia Delta Integrale are going crazy.
Group B cars?
Yes indeed! Same with the Lancia 037. Those are becoming really expensive as well. I think those are a good investment for the moment. But anyway, a rare car in good condition is always a pretty safe bet.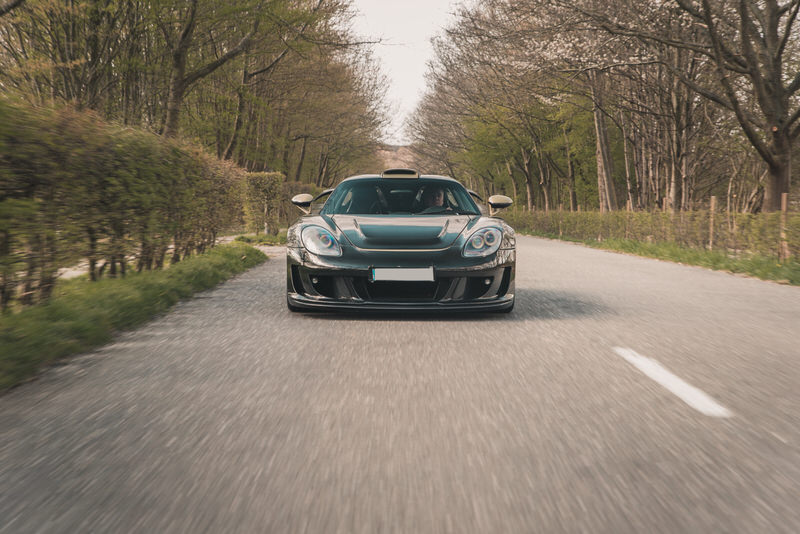 So If you could only drive one car, for the rest of your life. Which one would that be?
For the rest of my life?! The one I have had the most fun in is my new Ford GT. Because of the chassis, the engine, the brakes… Everything is amazing about that car.
It's pretty comfortable for being a sports car. And it's basically a road legal racing car, which is totally what I like most.
Do you name your cars?
(Starts laughing) No noo, there are no names for the cars. There are too many cars to name, I can't name them all.
So let's say you became a parent and you had to name your child after a car or a brand or something car related. How would you name your child?
Ah, that's very easy for me! I have a daughter and I named her after the Mustang 'Eleanor'. So I have the car here in the garage and the daughter at home, both carrying the name Eleanor.
Something hypothetical. Let's say you have the power to change any law regarding cars in general here in Belgium. For example, get rid of the speeding laws or get rid of all the speedbumps or roundabouts. Which law would you straight up ban?
I would say all the taxes they put on the cars. We should have a tax on the amount of km we drive. That would be a little bit more fair and clever.
Now let's say you want to own a sports car for 10 years, it could easily cost you 40K even if you don't drive it that often. It's normal we have to pay, we all have to pay. But you have to pay for what you use. Someone who only takes out their car on the weekend shouldn't pay the same amount as someone who drives their sportscar daily.
Cars come in all different forms and shapes. But what is the sexiest car ever built?
For me it's the Lamborghini Miura. I love the lines of those cars!
And on the opposite spectrum. Which car would you erase from history if you could?
(sighs) For me it would be a pain in the butt if I had to drive those cars without a driver's license that are limited to 45kmh. Those are the worst! (laughs)
Fair enough!
As far as racing goes; which type of driver do you think is most skilled?
The most skilled are rally drivers. You have to be good on any type of surface, which is not easy to do at all! And my favorite driver of all time is an F1 pilot: Ayrton Senna for sure.
So now a little game: Choose between the next 2 words I have written down and just pick the one that comes up first.
V8 or V10: V10
Lamborghini or Ferrari: Ferrari
Koenigsegg or Pagani: Pagani
Spa or Nurburgring: Spa, of course
Schumacher or Hamilton: Schumacher
Neutral paint colors or bright and flashy paint colors: Flashy colors, depending on the car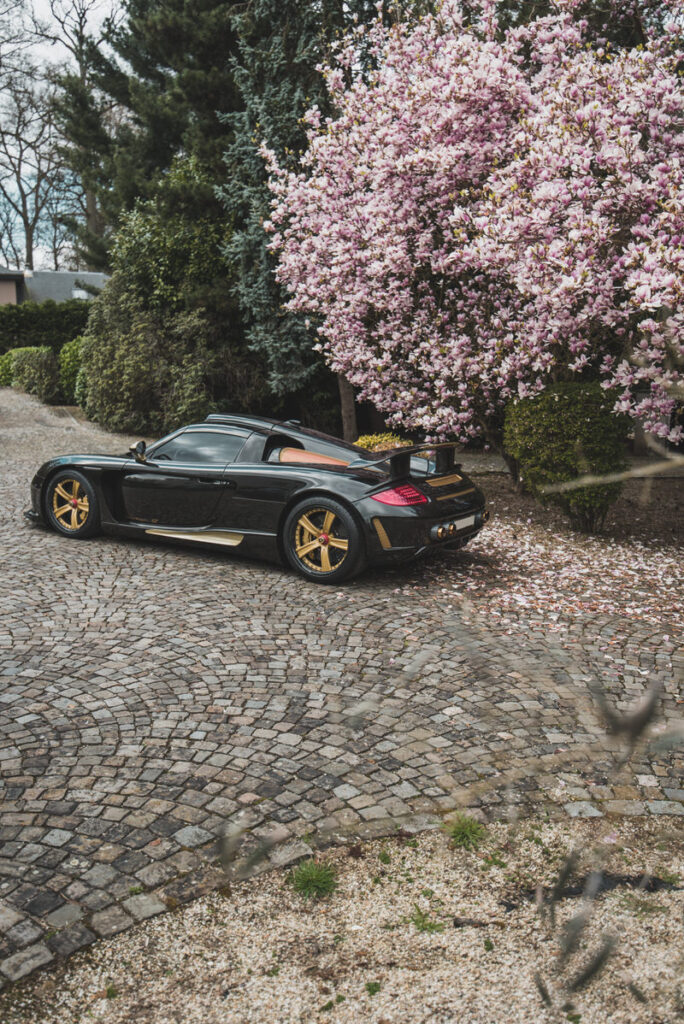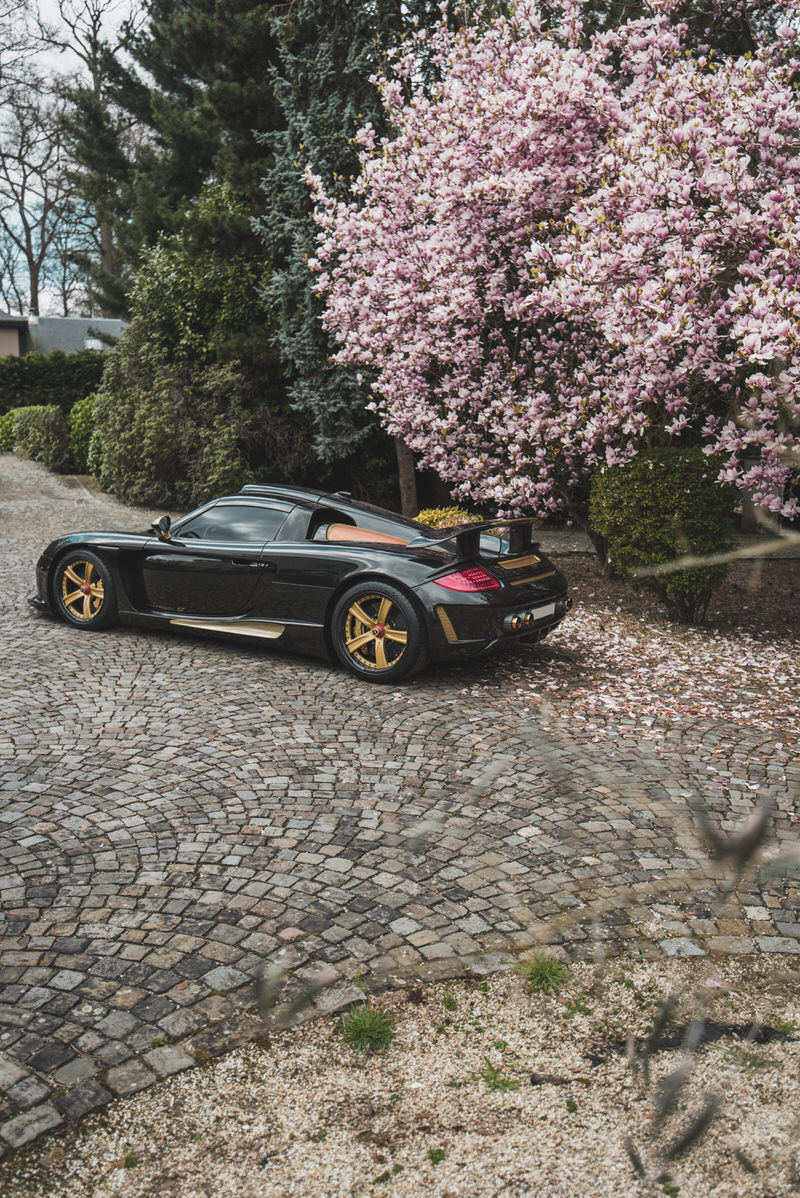 Now an easy one. Fast and Furious or Gone in 60 seconds: Gone in 60 seconds (laughs)
Pirelli or Michelin: Michelin
Enzo or MC12: MC12
Forced induction or naturally aspirated engines: Naturally aspirated Cars or motorbikes: Cars
Classics or supercars: Supercars
So, that was about it. A big thank you for Loïc for having me and for Maude as well. Without her I wouldn't be able to get rolling shots of this super unique car!
Make sure to follow them on the gram! @deman_loic , @demanbrussels and @maude_wnf I can't wait for my next visit to his museum already!
EDIT: This Mirage GT just has been sold but keep an eye out on their socials and website to see their latest acquisitions. You never know which epic car will be available at Deman next!