On Sunday 18th October, Goodwood SpeedWeek presented by Mastercard came to a close after three days of incredible racing, new car debuts, specially commissioned lifestyle and automotive content, and interactive experiences.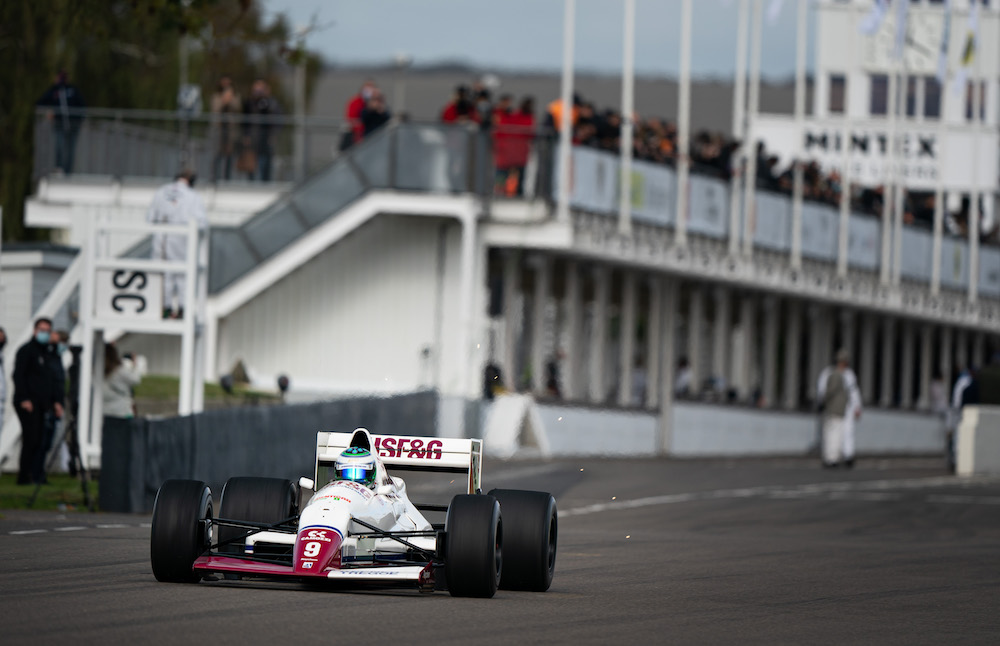 ---
Goodwood SpeedWeek showcases three days of incredible action on and off the track.
Fans from over 150 countries tune in to watch live from home.
Nick Padmore wins Shootout and smashes outright circuit record.
Goodwood looks ahead to 2021 events.
All the on and off-track action can be relived on com until the end of October.
---
Fans from over 150 countries tuned in to the livestream, including places as far afield as Australia, the United States, Brazil, Japan, the Maldives, Mongolia and Tonga, and joined in by entering into the 'Spirit of SpeedWeek' from home.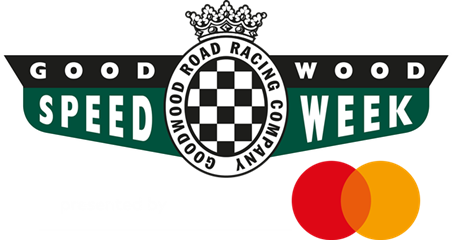 Watching via the SpeedWeek hub, viewers were treated to on-track drama, one-off competitions, and demonstrations celebrating motorsport's greatest achievements, including 70 years of Formula 1 and 50 years since Porsche's first Le Mans victory.
Two live streams provided entertainment from Friday through to Sunday, showcasing all the action from the motor circuit as well as Revival fashion moments, the power of design, women in motorsport, a behind-the-scenes preview of the on-event Bonhams' auction, and a look at the future of mobility and technology.
The competition
A special element of SpeedWeek was the Shootout presented by Mastercard – a one-lap sprint, which, uniquely at Goodwood Motor Circuit, featured modern cars in competition. It was an electrifying spectacle, the cars looking sensational on the fast, flowing Goodwood circuit. The winner was Nick Padmore, driving an Arrows A11 Formula 1 car. Designed by Ross Brawn and powered by a 3.5-litre Cosworth V8, the Arrows faced opposition from a variety of other historic F1 cars, along with sports prototypes and modern GTs. In a thrilling turn of events, Padmore smashed the outright circuit record on Saturday, taking more than seven seconds off the previous mark, to record a 1m09.914s lap of the Goodwood Motor Circuit.
The one-time only Rally Super Special and Goodwood Driftkhana wowed fans with cars flying sliding sideways through parts of the Goodwood Motor Circuit site never used before, creating dramatic viewing each day and, in the case of the rally, into dark. Glory in the Super Special was taken by Rhys Yates in the Ford Fiesta R5 with a total time of 10:04.4, while three-time Formula Drift champion James Deane took top honours in two of the three Driftkhana rounds.
Many of the crowd-pleasing races from the Goodwood Revival and Members' Meetings also had a place in the SpeedWeek race card. Edwardian aero-engined monsters entertained in the SF Edge Trophy, the coolest dad-mobiles of the '70s did battle in the Gerry Marshall Trophy and Sprint, while their '60s counterparts scrapped in the two-part St Mary's Trophy.
The Kinrara Trophy, often dubbed the 'most beautiful race in the world', was renamed the Stirling Moss Memorial Trophy, in honour of 'Mr Goodwood' with E-types and Astons battling into a beautiful Saturday evening sunset. The weekend was wrapped up by the RAC TT Celebration, equally as eye-catching and thrilling.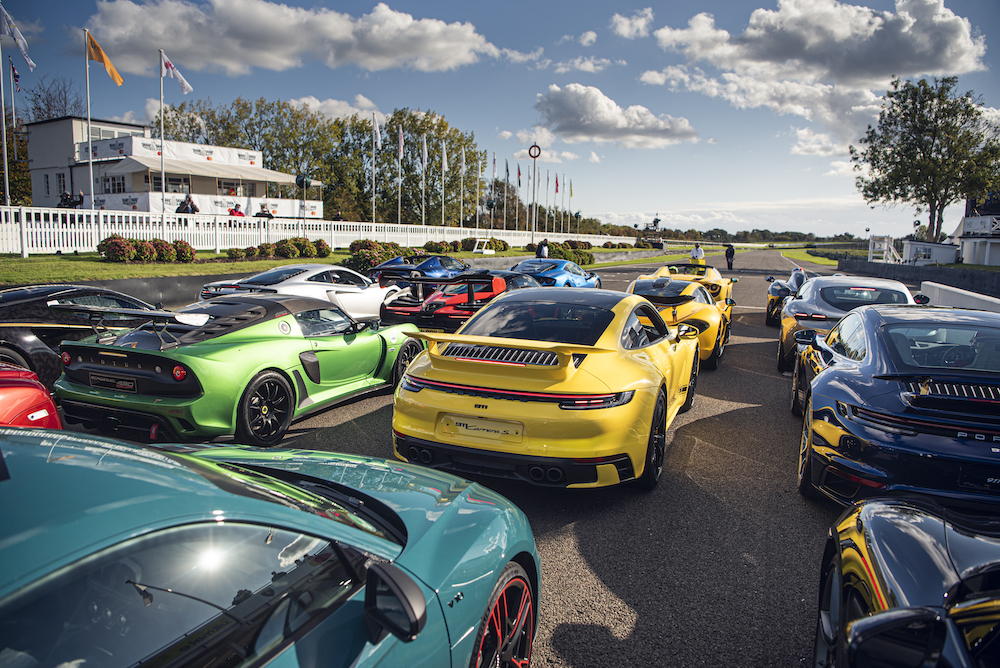 SpeedWeek moments
Goodwood's automotive partners showcased their latest and greatest models, such as the much-anticipated Lotus Evija and all-electric Ford Mustang Mach-e 1400, as well as using the event as a backdrop for important celebrations and milestones, such as 50 years of Range Rover and 40 years of the Audi Quattro.
A moving moment of the weekend was the tribute to the late Sir Stirling Moss, which included a special performance by his close friend, legendary guitarist Mark Knopfler. Following the on-track celebration was the newly-renamed Stirling Moss Memorial Trophy, which was a thrilling contest, befitting its illustrious namesake.
Off the track, presenters Dermot O'Leary, Mark Webber, Rory Reid and Siân Welby went head-to-head in a number of challenges and hair-raising experiences, as well as talking to guests on and off the event, including Keanu Reeves, Jay Leno and architect, Lord Norman Foster.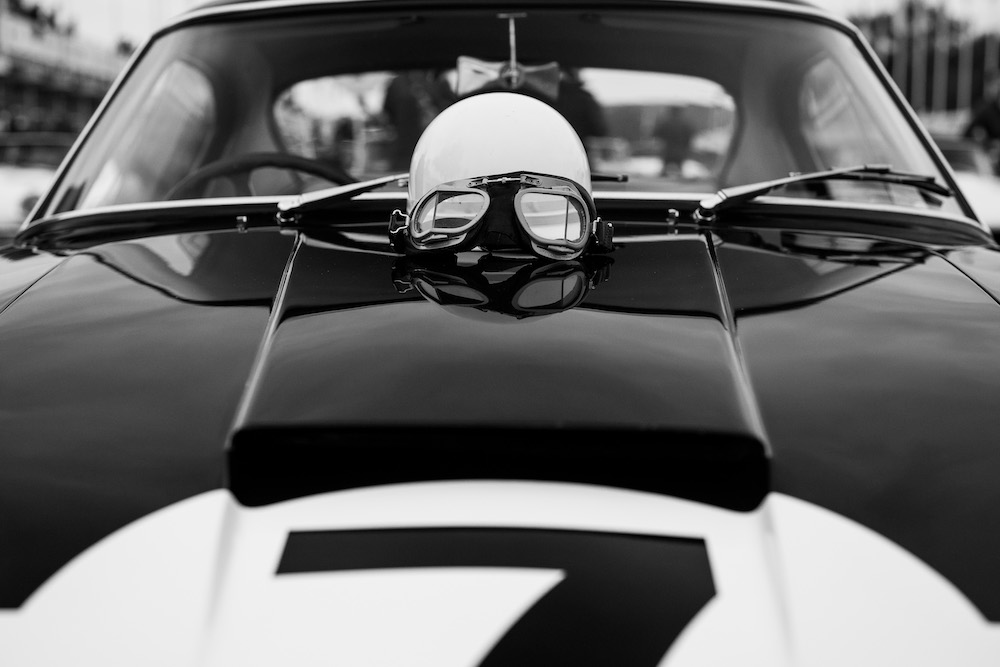 "We're thrilled that we've been able to deliver SpeedWeek to fans across the world," The Duke of Richmond said, reflecting on the event. "In what has been a challenging year for all, we're pleased that we were able to bring a little bit of joy to our international Goodwood community and new fans, when so many other events couldn't take place. We'd like to say big thank you to our partners, suppliers, drivers, teams and local community for helping us bring motorsport back to Goodwood. The amount of positive feedback from the event has been overwhelming and we're extremely humbled."
The SpeedWeek@Home competitions remain open until Sunday 25th October, after which judges Kevin McCloud, Twiggy and Richard Petty will have the difficult task of selecting their respective winners. From designing a Festival of Speed central feature, to creating a Mini livery and dressing up in vintage fashion, SpeedWeek provided the opportunity for fans of all ages and interests to participate.
For those looking for a memento from the event, a limited collection of SpeedWeek clothing and merchandise is available at https://shop.goodwood.com/collections/speedweek
The SpeedWeek hub, accessed via goodwood.com, will be available for free until Saturday 31st October for customers to enjoy all the videos and features from the event, as well as a number of highlight programmes on ITV1 and ITV4 this week:
First Glance – Wednesday 21st Oct – 21:30
Highlights 1 – Thursday 22nd Oct – 20:00
Highlights 2 – Thursday 22nd Oct – 21:00
Highlights 3 – Sunday 25th Oct – 23:40
For those eager to get their regular fix of Goodwood motorsport, planning for the 2021 calendar of events is already well underway with Members' Meeting, the Festival of Speed presented by Mastercard and Goodwood Revival all scheduled to go ahead next year. Goodwood are currently looking at all aspects of the events to ensure attendees have an enjoyable and, most importantly, a safe experience. More details on next year's events will be released in the coming months.
Customers can register for event updates at goodwood.com and be the first to know when tickets go on sale for 2021.
Report by goodwood.com
---