Further strengthening the P72 Programme story, DeTomaso is pleased to announce that the final P72 production will be conducted by capricorn, in a new state-of-the-art facility at the legendary Nürburgring.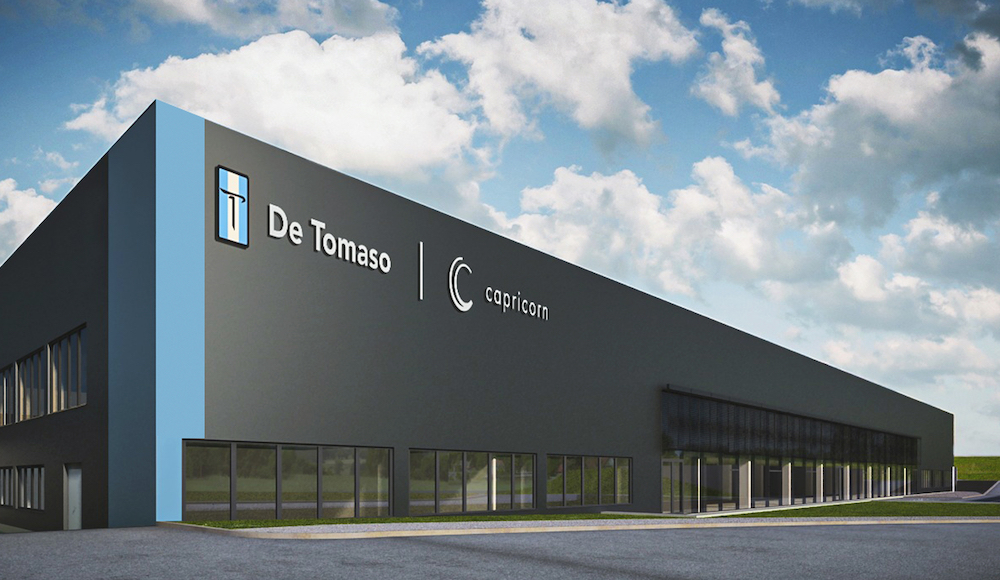 In the pursuit of perfection, DeTomaso is sparing no expense to ensure the highest level of engineering, quality and safety on their vehicles. Despite the complexities caused by COVID-19, their team has been diligently working to find the most e cient path forward as they, along with the rest of the world, were forced to navigate the unknown. Whilst it was their original intent to produce the P72's in America, the disruptions of COVID-19 would not permit them to maintain their targeted timelines. Thus, they are proud to have taken a strategic business decision to produce the pre-series and production P72's in collaboration with capricorn at the new co-branded Nürburgring facility. Nevertheless, they retain their current US partners, facilities, powertrain operations and initiative to expand our North American presence.
De Tomaso P72 To Be Produced By Capricorn
This decision further solidifies their philosophy of a relentless pursuit of excellence, expanding their internal team whilst embracing strategic world-class partnerships. Their modern approach and ethos has always been rooted in having the humility to seek the best partners in the world whilst exercising transparency for those who help them achieve their goals.

"Since our revival of De Tomaso there has been a large focus on the P72 and its development programme which is progressing very well. In addition, we have been making extensive progress on our business development, setting a strong foundation for our future expansion of De Tomaso. Today we are proud to announce a new strategic partnership which rea rms our philosophy, strengthens our core competencies and ensures the highest level of quality for our future o erings. Our P72 will not only be developed on, but also produced at the legendary Nürburgring, providing unrivaled experience, quality and value for our clients. " — Norman Choi, Chairman — De Tomaso Automobili

"Our approach to automotive allows us to push the bounds of the possible, leveraging the strengths and scale of our strategic partners to deliver and expand in a measured and sustainable manner. The partnership allows us to collaborate with a proven, world-class leader, streamlining our operations and supply chain as with capricorn we can internalise our composite, componentry and foundry operations without creating unnecessary burdens. This permits us to retain our true essence as we continue to incorporate the pinnacle of design, engineering, craftsmanship and materials in vehicles that reinforce our principles and carry true-provenance." — Ryan Berris, CEO/CMO — De Tomaso Automobili