The newest addition to the Purpose Built Moto signature series is a stunning Ducati GT1000. The Ducati GT1000 motor holds a special place in the heart of the individual speaking, as they express their love for it.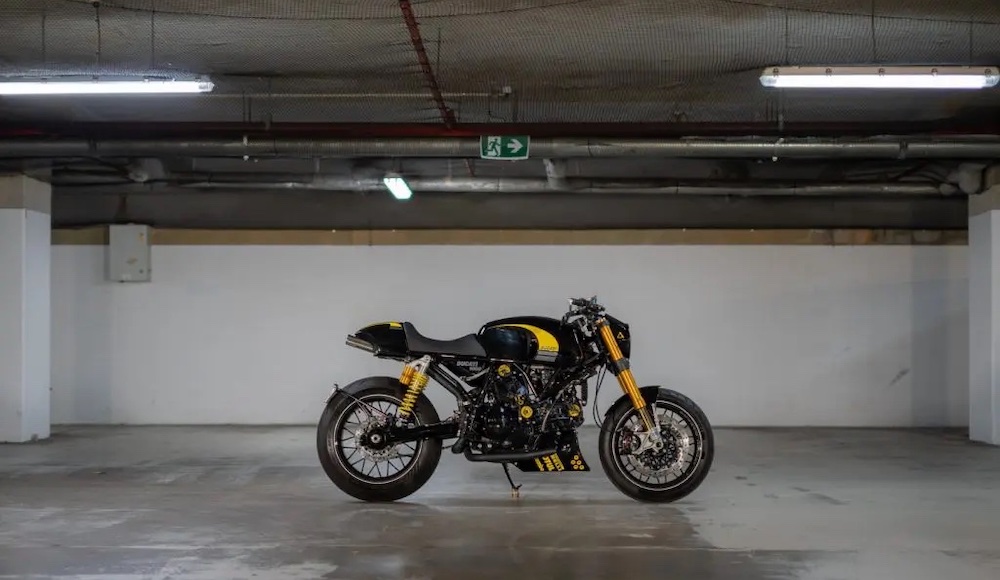 They consider the Sport Classic series, to which the GT1000 belongs, as one of the finest bikes they have ever ridden. Furthermore, the custom work performed at Purpose Built Moto takes this already incredible riding experience to new heights, enhancing its delivery and making it even more exceptional.
The client, Rommel, had a unique vision for this build, although the specifics were not extensively defined. Through close collaboration, the team at Purpose Built Moto identified several key features that would guide the rest of the project:
Upgraded wheels and suspension: Rommel wanted to enhance the bike's performance and handling with improved wheels and suspension components.
Under Tail Exhaust: The client desired a sleek and modern appearance for the exhaust, opting for an under tail setup.
Retaining the stock tank: While Rommel admired the classic lines of the Ducati GT1000's stock tank, he wished to retain it as a core element of the build.
Taking these points into consideration, the team proceeded to construct the bike, ensuring that the modifications complemented the factory tank design. To kickstart the process, they placed an order for the wheel and suspension upgrade, recognizing that these components might have longer lead times and prioritizing their early acquisition for the Ducati Café Racer build.
Click here for further information
more information: purposebuiltmoto.com
---