He's one of the best custom bike builders in the world. Meet Freddie "Krugger" Bertrand, an ex-motocross racer turned custom car and bike builder. Freddie now runs the custom speedshop Krugger, and the Belgian artist has twice won the AMD Custom Bike Building World Championship – as well as landing six podiums out of seven appearances at the show.Our partner MOTUL just interviewed him.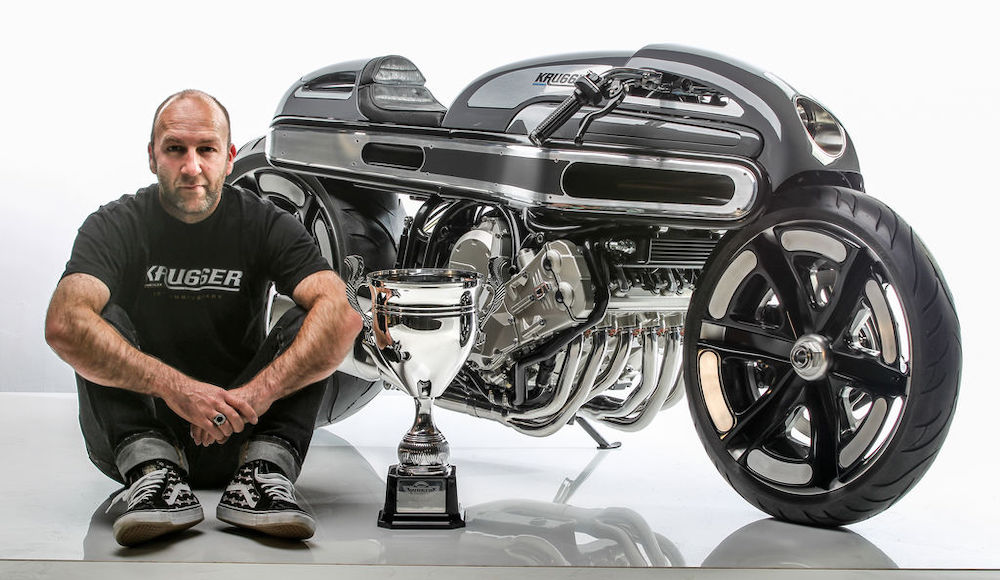 HOW DID YOUR STORY START, FRED?
I was born in Malmedy, Belgium in the 1970s. My parents were very fond of motorsports. At the age of three, I turned my first steering wheel in my neighbour's car. So, I've always had this love of cars and bikes. I received my first motorcycle, a Honda CR50 Elsinor, when I was five, and by the age of seven I'd competed in my first motocross race. By 1986 I'd started customising my own bikes. For instance, I had a Suzuki ZR that I transformed into a racer. In 2002, I decided to take the plunge and opened my first workshop, and built my first bike, "The Racer". The following year I built the "Maywood".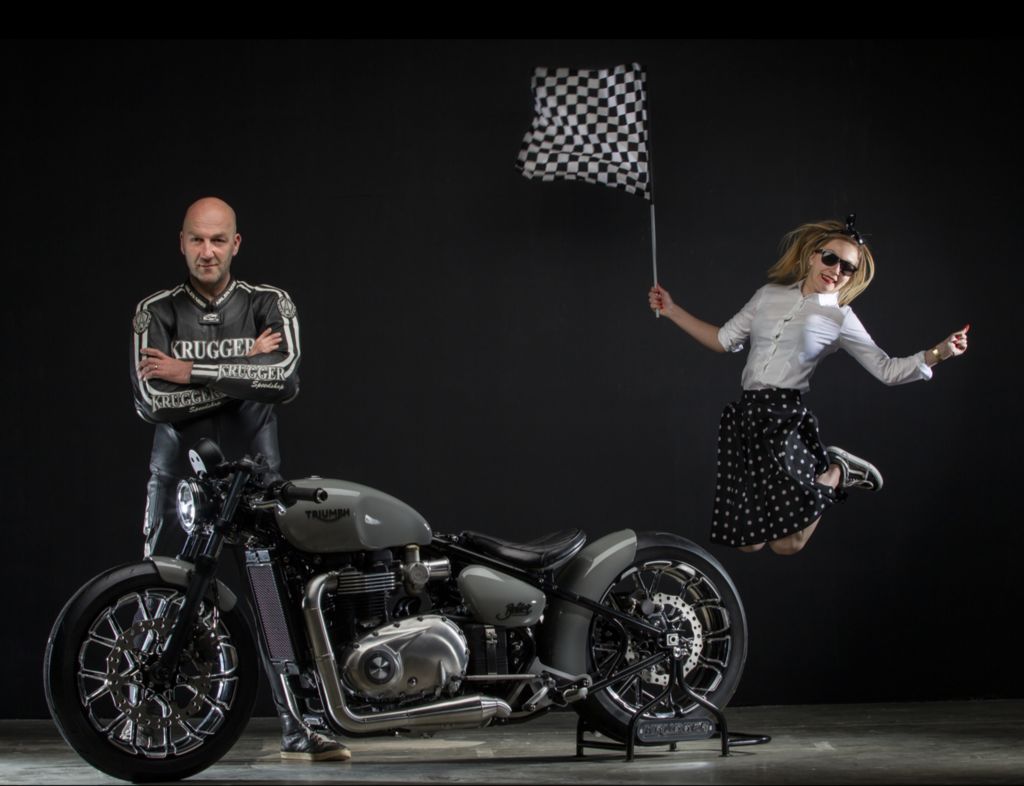 HOW MUCH SUCCESS DID YOU HAVE RACING?
Quite a bit. I rode for seven years in motocross and three years in enduro and endurance off-road. I ended my career in motorcycling in 1989 with two titles in Belgium's enduro championship.
HOW DID THE IDEA FOR YOUR COMPANY COME ABOUT?
I was doing a diploma in electro-mechanics but a month before I finished the course, I fell out with the headmaster [laughs]. So, in 1990, I had a change of heart and did an apprenticeship in coachbuilding. I learned how to repair sheet metal, shape metal and paint. I did that for two years and got my diploma! The first car I prepared was a VW Beetle.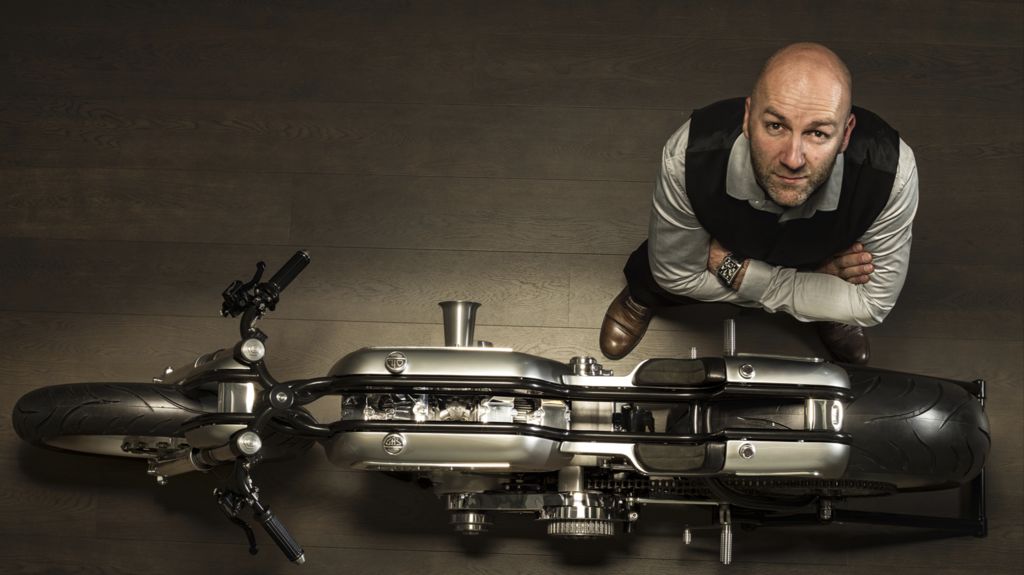 WHERE DOES YOUR INSPIRATION FOR THEM COME FROM?
Mainly my inspiration is old school: the 1930s art deco, stream-line style is a big stimulus for me. My philosophy is pretty simple. To build stuff with high quality and innovation that also respects the technics of the past.
WHAT'S YOUR PROCESS FOR CREATING A CUSTOM VEHICLE?
I just imagine it and go. I don't really plan or do any CAD drawings. It just comes naturally. The most important part of a successful build is the quality, design and exclusivity. And to have fun.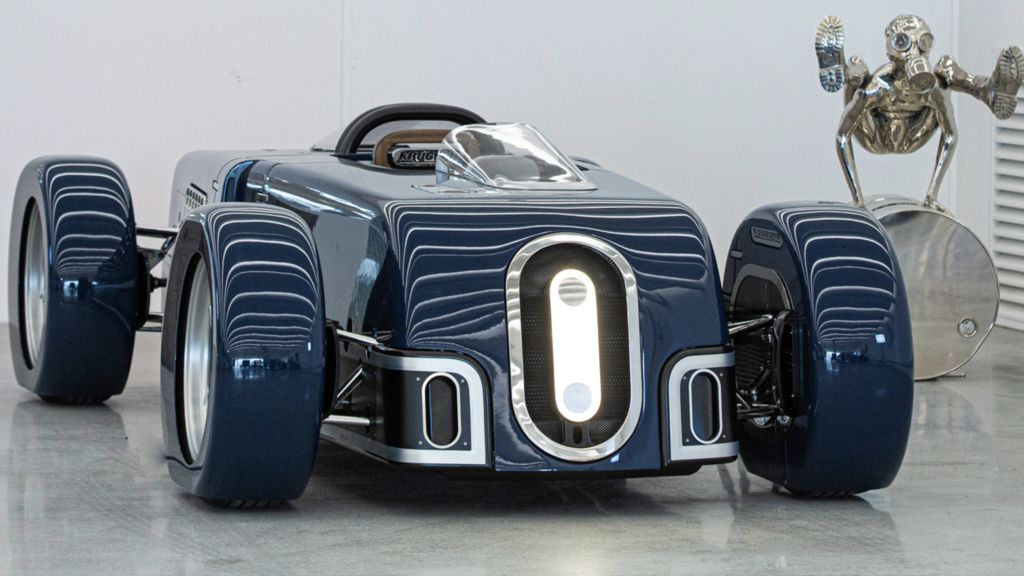 WHO ARE YOUR CUSTOMERS?
I have customers from all over the world but the thing they all have in common is they are wealthy and have good knowledge about mechanics and art.
WHAT IN YOUR OPINION SETS YOUR WORK APART FROM OTHER CUSTOM BUILDERS?
My dedication for quality. My tone is for smooth design and I do things differently and have different processes from other builders.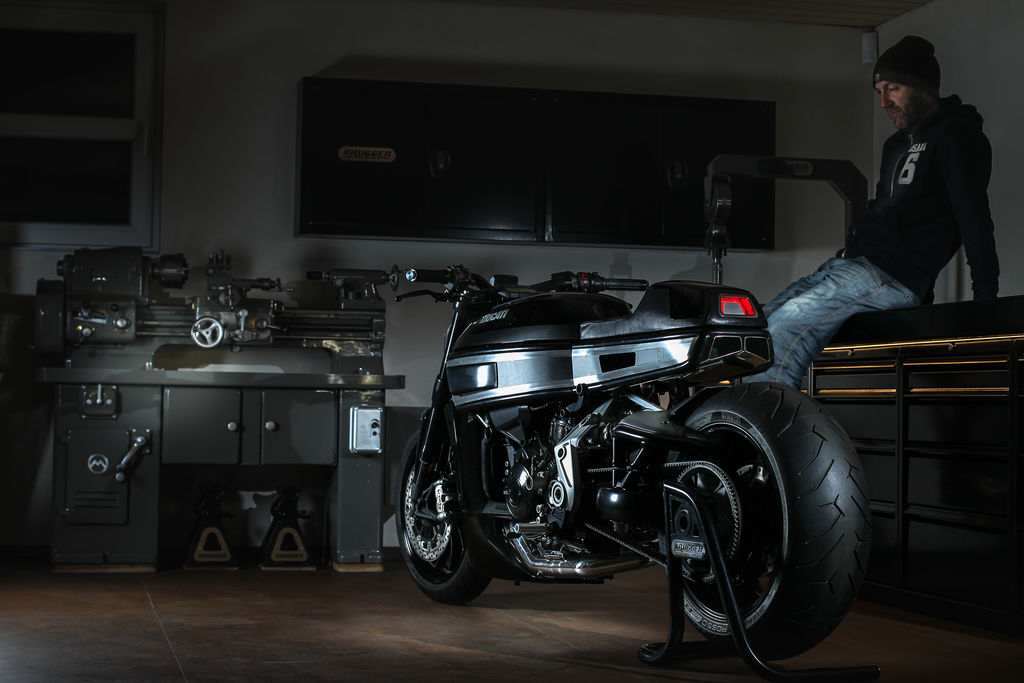 YOU'VE MADE SOME IMPRESSIVE MACHINES OVER THE YEARS. IF YOU HAD TO CHOOSE JUST ONE FAVOURITE, WHAT WOULD IT BE – AND WHAT ARE YOU WORKING ON NEXT?
Oh, tough question. I'd have to say that would be by my slat flat racer, with a Buell engine. It was the winner of the "Artistry in Iron" at Las Vegas. Next, I'm working on a crazy 911 and a cool 1959s Triumph 350.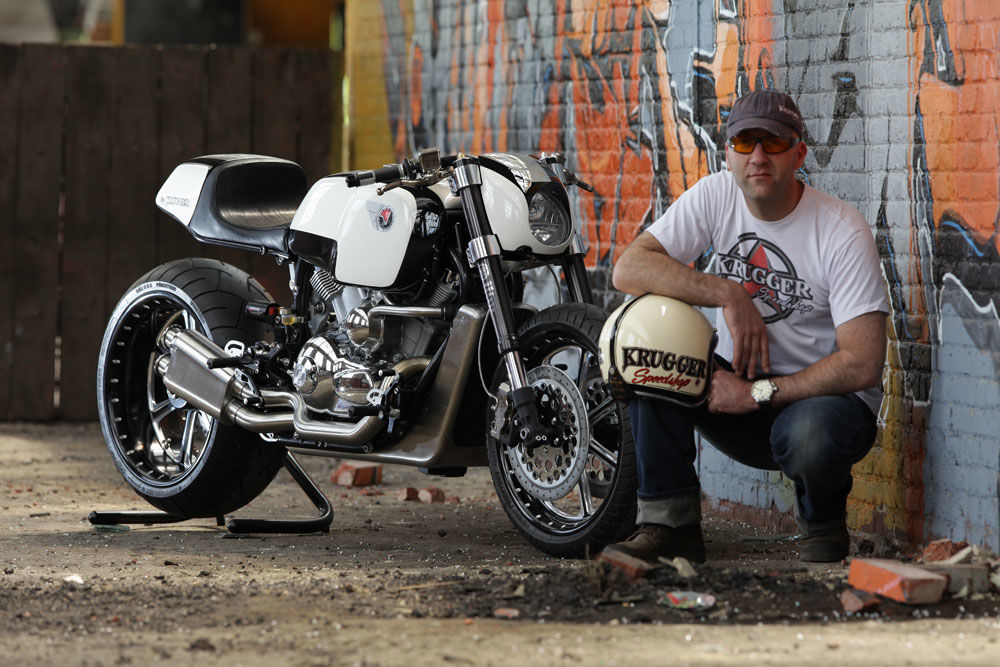 Photos by Dricot
Report by Motul.com
---