Popular throughout the city of Wichita Falls, Texas, Peyton Carnes was known as a considerate, generous and hardworking man with a special interest that set him apart: a love for collecting the most beautiful classic vehicles, especially those reminiscent of his formative years. From Jaguars to Lincolns and Cadillacs, Carnes collected them all, each one in his possession dating between the 1930s and 1960s (with the exception of his lone Ferrari). After Carnes' recent passing in February, The Peyton S. Carnes, Jr. Estate Collection of 14 classic and cherished beauties is seeking a new home, and each vehicle is ready to roll through the auction procession at Mecum Dallas 2020 this October.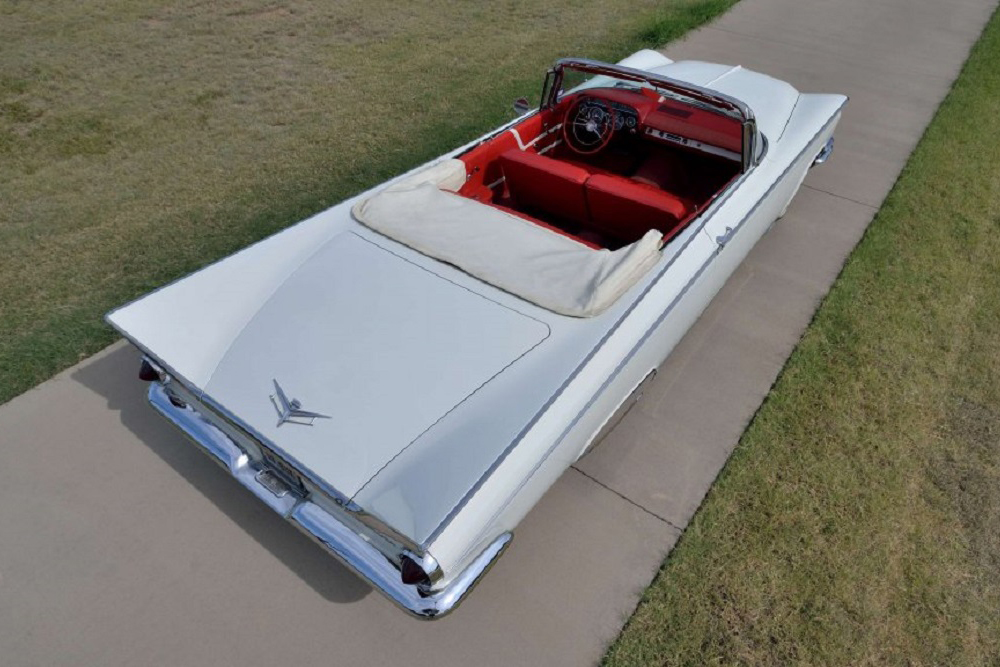 According to his son, Matt, Peyton Carnes' life had always had an automotive focus. He had spent his adolescence and teen years working on his father's car lot in Fort Worth, Texas, and while there, he would help drive, pick up and deliver the cars to patrons. This daily task is what first ignited Carnes' admiration for the classic American metal models. Although it was the car lot that planted the initial seed of intrigue, it wasn't until much later in life that Carnes' car collecting journey began in earnest.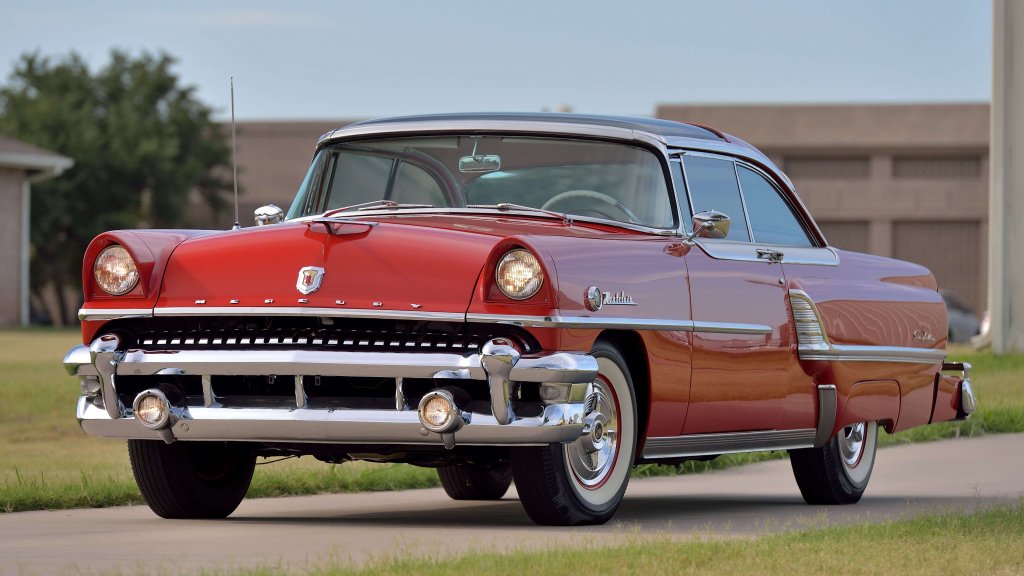 It was 1958 by the time that the idea of collecting finally implanted itself into Carnes' mind, and it all started with a promise to his first wife, Sally. Upon returning from England after serving in the Air Force, Carnes and his wife were penniless and pregnant, wandering the streets of New York and awaiting the arrival of their vehicle from overseas. The downtrodden couple was roaming the streets when a pristine 1956 Mark II caught Peyton's eye. Realizing that he only had enough money for two hot dogs and a coke, Carnes decided to make an oath. He turned to his wife and promised, "One day, I'll be able to buy that car for us."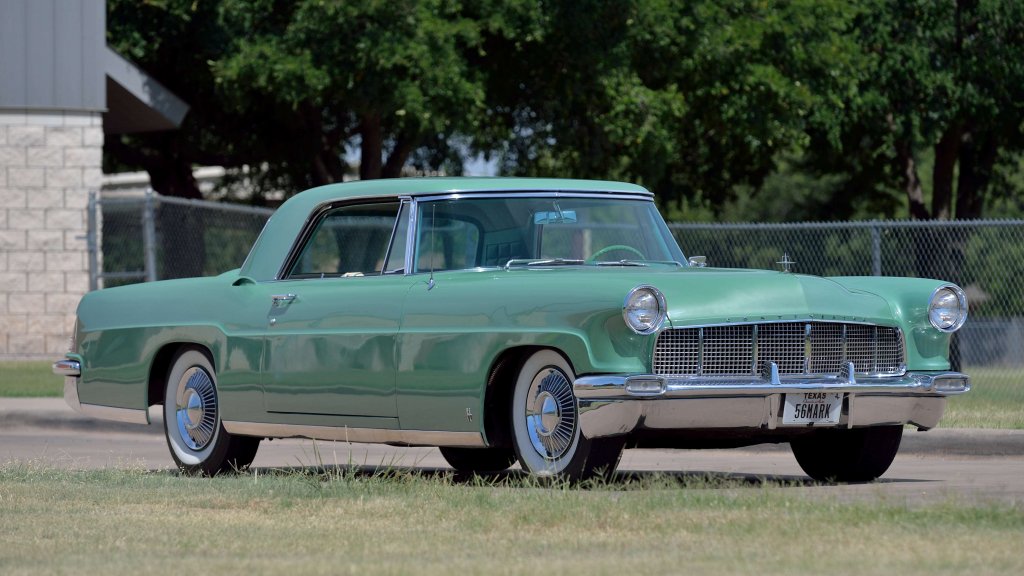 When recalling this tale, Matt stated that his mother didn't care much for the idea of a Mark II, especially at the time. She was more concerned with getting back to Oklahoma where she could put her feet up and rest. But Sally's nonchalance never extinguished Peyton's desire.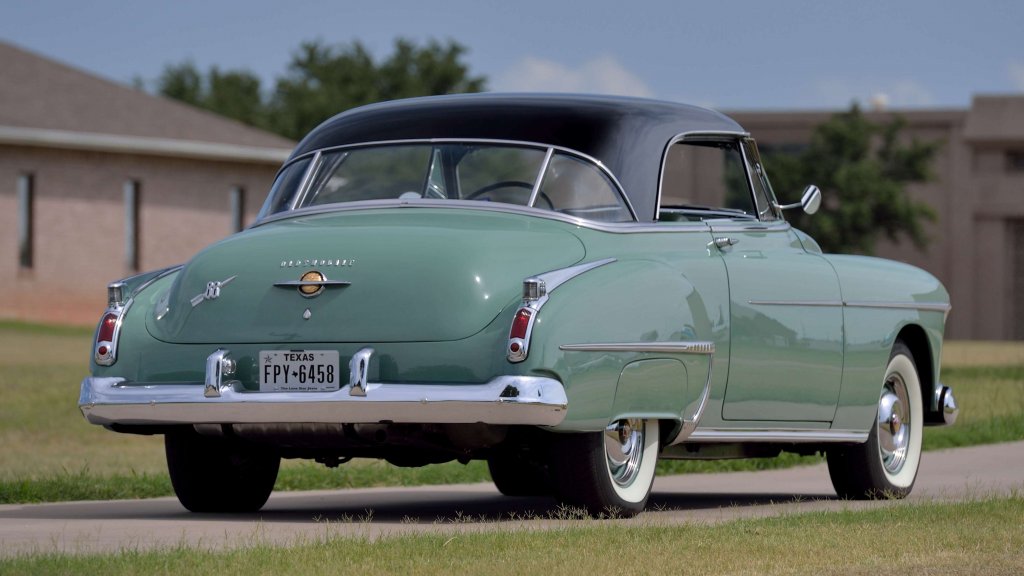 Several years later, Peyton put his Petroleum Engineering Degree to use and began working for oil companies, allowing him to begin his dream collection. By 1998, Carnes had stumbled upon a 1956 Continental Mark II that was listed in a collecting magazine. Nestled and handled in Utah, the car sat in a well-kept garage, and when Carnes went to survey the first of his soon-to-be-many prized possessions, he came to realize that it was in nearly perfect condition. From that point forward, Carnes was on the hunt for more cars that sparked his intrigue.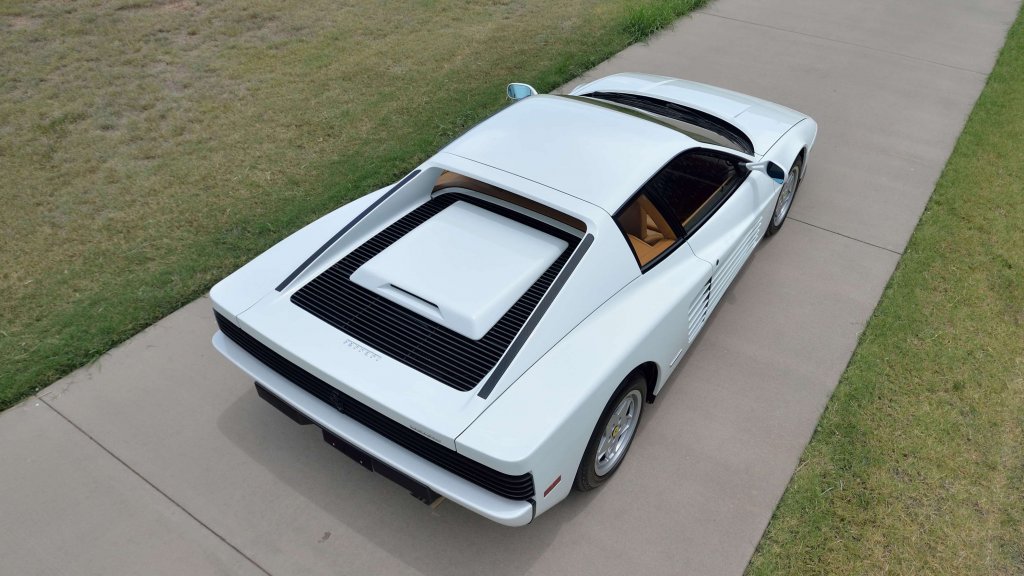 What started with the 1956 MK II grew into a small handful of beautifully crafted cars: a 1936 Packard 1401 Eight Coupe, a 1956 Cadillac Eldorado Biarritz Convertible and a 1941 Lincoln Continental Cabriolet. It was the slow progression of a budding collection that inspired Carnes to build what the family lovingly called the "Baby Car Shack," a metal-framed, three-car building that Carnes crafted on the lot of his rental property.
When it came to the art of collecting, Matt said that his father was a collector and a driver through and through. "He didn't want to restore anything; he didn't like putting a wrench on them, and he didn't like having to paint them," Matt said. Peyton sought out vehicles that were already in working or restored condition, and they also had to be as close to original as possible. He liked his vehicles in "birth condition," with original parts that hailed from the times the cars were crafted in. Even when presented with the option of an upgrade from a 6-volt system to a 12-volt system, Carnes would opt for the former. "If it was born a 6-volt, it will stay a 6-volt," he would say.
As his collection grew, Carnes found himself needing more space, and he therefore built another storage unit that measured about 5,000 square feet and housed around 12 to 13 vehicles, depending on how they were parked. Keeping them in a climate-controlled building and out of harm's way was important to Carnes, as he loved to drive his classics. With the use of his storage facilities, Carnes was able to keep the parts and paint jobs of each of his cars immaculate. Although he was a collector, Carnes' main reason for accumulating these machines was to drive them. His most used car was the Mark II, but each car got its day in the sun.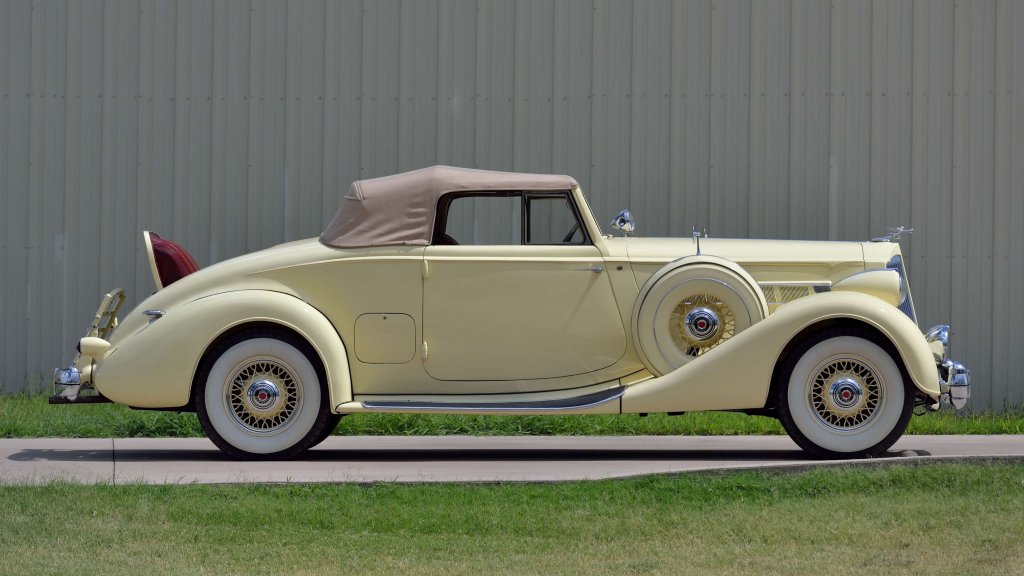 With such impeccable quality vehicles and Carnes at the wheel, he was the talk of the town. So captivated by the cars were family, friends and acquaintances that they would ask for Carnes' support with traveling to and from special events, a request that Carnes was happy to oblige. He allowed for people to pick out any car from his collection, and he would then chauffer them around: to and from wedding receptions or to formal art auction events. Carnes was so ecstatic to share his enthusiasm that he even purchased a chauffer outfit, topped off with a little cap—the same hat that Matt still keeps today in memory of his father. Dressed to the nines, Carnes would help people celebrate some of their most joyous events. To both Peyton and Matt's surprise, the vehicle that was most often chosen as a carriage was the 1953 Jaguar Mark VII. Finished in a gorgeous burgundy color, the Jaguar "mimics British royalty vehicles" and truly shines in the spotlight. The contrasting white leather makes the car pop in photographs, a and with such a stunning vehicle in the palms of their hands, most people relished the opportunity to pull up in such a showstopper.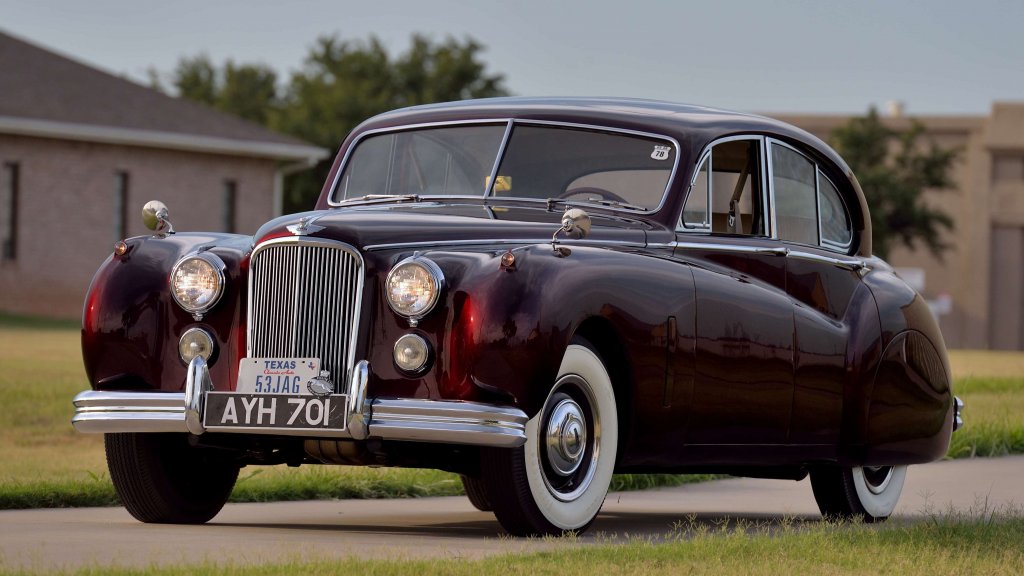 Although the Jaguar was the most selected vehicle for riding around town, each car in the Peyton S. Carnes, Jr. Estate Collection has its own set of unforgettable memories attached to it. His 1937 Cord 812 Phaeton is the encapsulation of his second marriage. Being widowed for a few years, Carnes had met Jane, a local friend of a friend, and they hit it off quickly. In 2012, Carnes and Jane attended an auction where the couple purchased the Cord. Little did the family know, however, that this car was purchased on the same night that Carnes proposed to Jane. The Cord not only symbolized their engagement, but it also encompassed their marriage, as it was the vehicle of choice for their wedding day as well.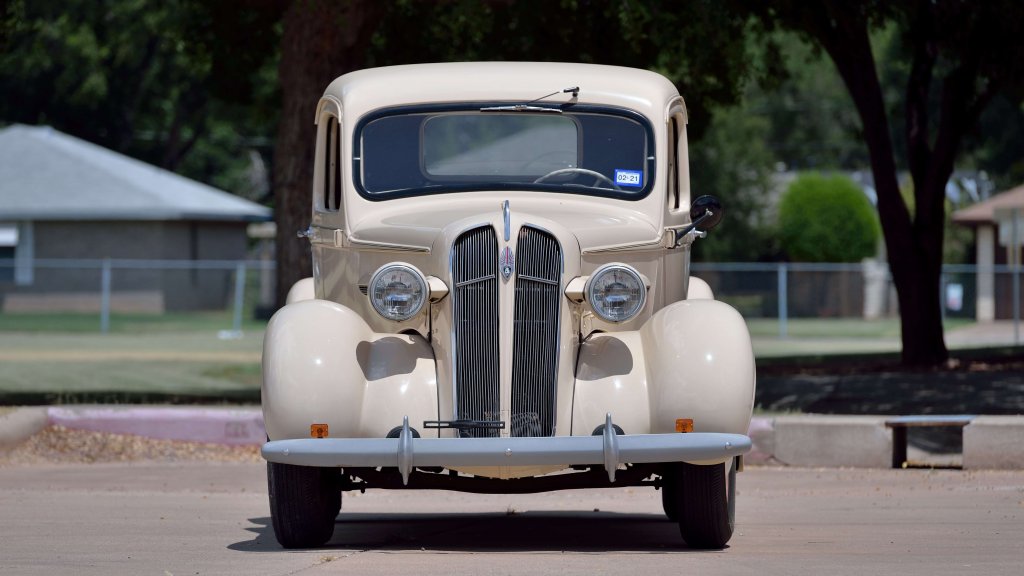 Throughout the years, this collection has accumulated numerous ties to inside jokes among the family, including everything from "I've got no brakes!" to "I heard you got a new family member" and "I've never seen 'Frogger' in real life." These vehicles have helped curate immortal memories for the Carnes family, and it is their hope that these types of memories continue to be made with the new owners after they're sold.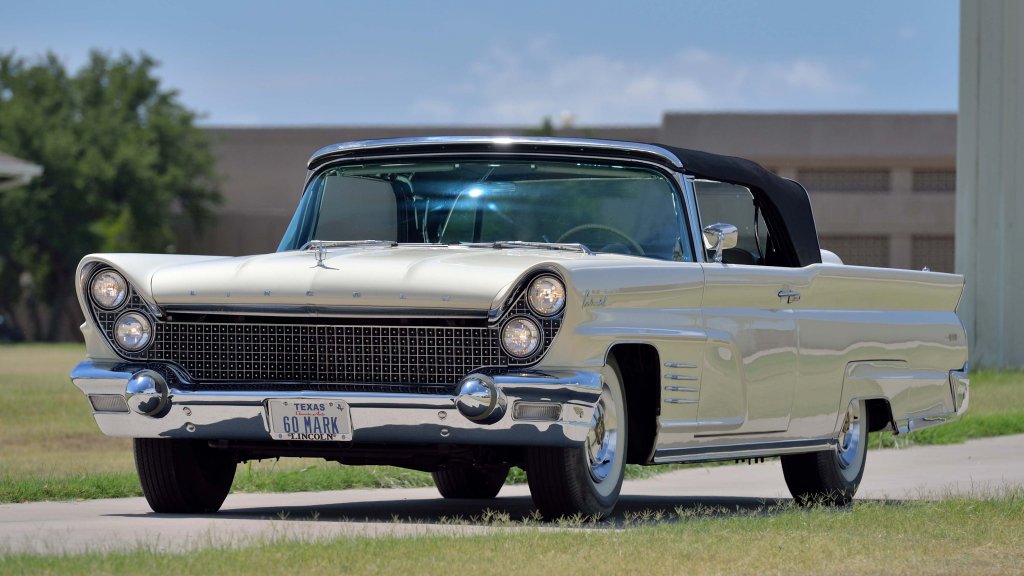 To be offered at Mecum Dallas 2020, the Peyton S. Carnes, Jr. Estate Collection is ready to roll down the auction block. With hopes that these vehicles go to owners who appreciate American classics or who have a passion for driving and collecting vintage cars, the Carnes family is ready to part ways with their father's assortment in hopes that others can create their own memories with the vehicles that brought Peyton Carnes so much joy. With a selection of 14 vintage beauties, there is surely a car for any classic fanatic in this great estate collection.
---
Report by mecum.com
---