Sometimes you just have to get out and drive – get some distance from the daily stuff. And the silver Porsche 911 Targa from 1973 is waiting for such a spontaneous trip to Peter and his cool Garage 13.
The building at Maxstrasse 13 in Essen with its magnificent facade, dates from 1899 by Privy Councilor Dr. Morian. A year later, he had this built as a clinic next to his home in Henriettenstrasse.
In 1929 the building was converted into a school by music director Hubert Schnitzler. After minor damage, it was used by the Communist Party as a printer after the war. In the 50s as a business building for architects, later again as an evening school before it served as a training center for the Maltese in the 70s.
The premises of Maxstraße 13 are given in such a way that a 200 m² underground garage is directly adjacent to the spacious forearm. This area was originally planned as Peter's private garage. With washing area for hand washing, compressed air compressor, polishing machines etc.
Crazy About Cleaning: Garage 13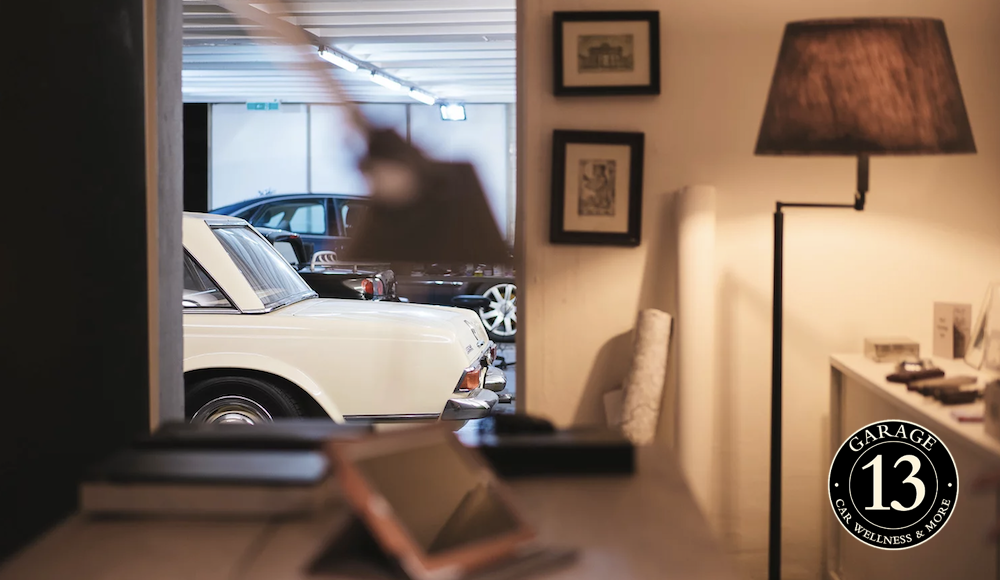 Beautifully lit and in a nice atmosphere and your cars are feeling at home here and some chats and drinks with good friends as well. Gasoline talks after work. Peter was always very enthusiastic about his house and the conversion plans with family and friends.
Then he got the best idea ever: "You always have fun with your clean, shiny car. Can you offer this to everyone? !! You have space too. But with style. With atmosphere. And the best care products. And everything in one spot.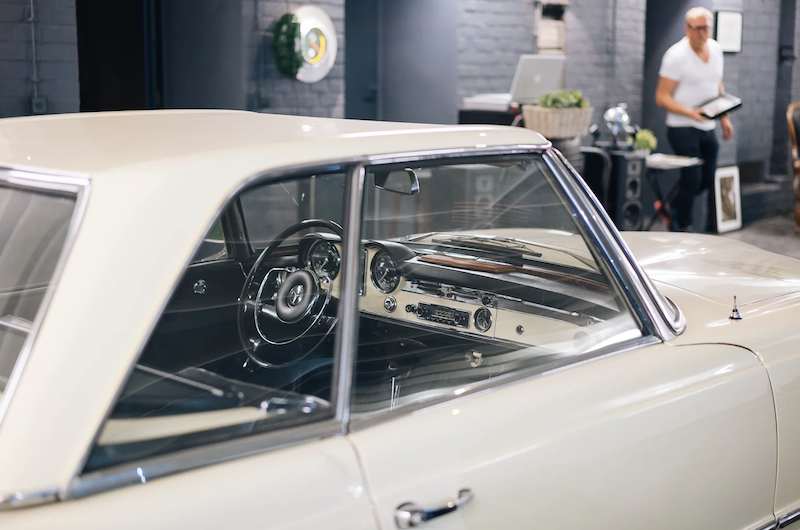 Another bonus: the central location! A stone's throw from the "Kettwiger", the highstreet of Essen. His customers park the car here, do a few shoppings in the city and enjoy the day in the freshly cleaned car. "
In the next step he got trained and passed the bump doctor degree. Furthermore Peter devoted himself intensively to leather repair for several months and dealt with polishing and micro grinding technology.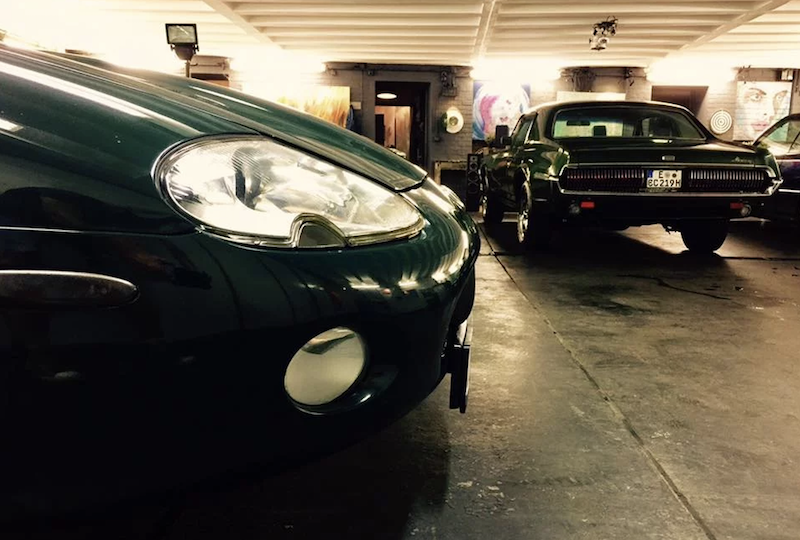 It's about your valuable automobiles: Hand wash. Press dents. Adhesive technology. Microsection. Polishing. To grow. To seal. Lacquer finishing. Smart repair. Add paint. Scratch retouches. Leather repair. Professional preparation. Your car will love it.
Or you get some food and massage while your car is polished up. Motorcars & Petrolheads heaven – thats it !
Garage 13
Peter Schneider
Maxstrasse 13
45127 Essen
Tel: +491708256553
peter@garage13-essen.com