The car offered here is one of only twelve 16/80hp two-seaters bodied by Vanden Plas for Lagonda Motors and now, apparently, one of only eight surviving worldwide. It was registered as 'DMP 89' on the 1st June 1933 and first owned by Mr Charles Foster of Elm Cross, Wiltshire. The car was originally fitted with the Crossley 2.0-litre, six-cylinder engine. Mr Foster kept the Lagonda until the end of 1935 and it was next owned (until 1945) by Flight Lt R J Packman. In the early 1950s the car reappeared at Jack Bond's Garage in Kensington and was purchased by Mr Martin Whitworth, who used it for touring and honeymooning in France.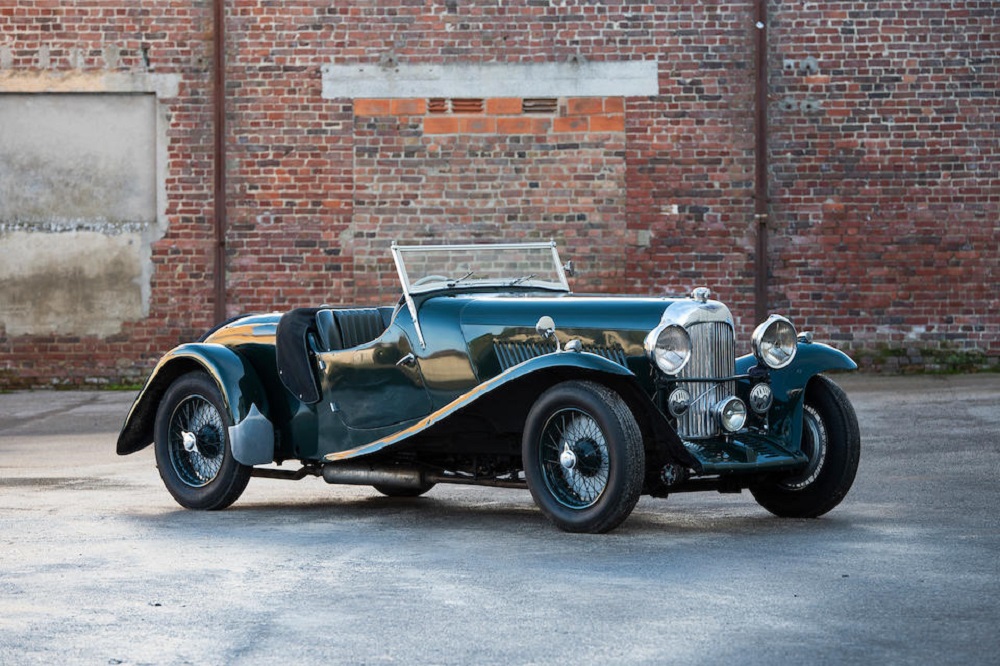 1933 Lagonda 16/80hp Sports Coachwork by Vanden Plas
Chassis no. S10304
•One of only 12 Lagonda 16/80hp two-seaters bodied by Vanden Plas
•One of only eight believed surviving worldwide
•2.0-litre four-cylinder engine
•Professionally restored in the early/mid-2000s
---
Circa 1955/1956, 'DMP39' was sold to television presenter Mike Scott, and during his ownership was fitted with the present 2.0-litre four-cylinder engine (from a 1932 supercharged Lagonda). This engine now runs un-blown, breathing via correct-for-the-period twin SU bronze-bodied carburettors. Subsequently, 'DMP 39' was purchased by champion racing cyclist Ray Booty, who ran the car until the late 1960s. It was then laid up for some 30 years.
The Lagonda was still in original and restorable condition when sold in 2003, after which the next owner commenced a chassis-upwards restoration. In 2004, 'DMP 39' was purchased by David Acon, a well-known Aston Martin and Lagonda enthusiast, who had the restoration completed by the leading pre-war Aston Martin specialist Ecurie Bertelli, and John Batt, a leading UK Lagonda specialist, at a cost in excess of £30,000.
Lagonda 16/80 HP Sports 1933
Carrosserie Vanden Plas
Châssis n° S10304
•L'une des 12 Lagonda 16/80 HP deux places carrossées par Vanden Plas
•L'une des huit survivantes dans le monde
•Moteur 4 cylindres 2 litres
•Restaurée professionnellement au début des années 2000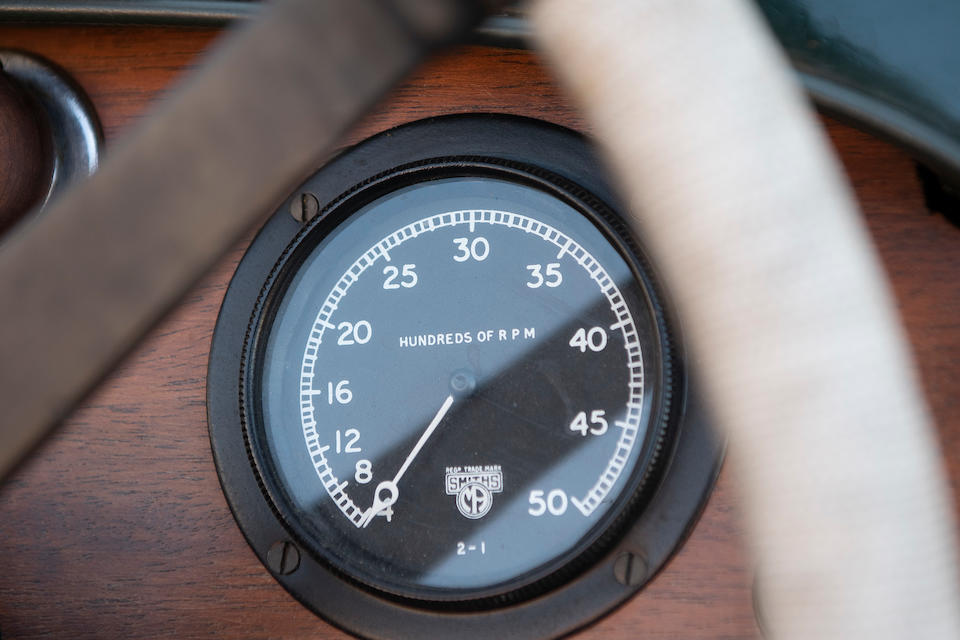 La voiture proposée ici est l'une des douze 16/80 HP deux places carrossées par Vanden Plas pour Lagonda Motors et aujourd'hui, apparemment, l'une des huit survivantes dans le monde. Elle a été immatriculée DMP 89 le 1er juin 1933 par son premier propriétaire Mr Charles Foster d'Elm Cross, dans le Wiltshire. La voiture était à l'origine équipée du six cylindres Crossley 2 litres. Mr Foster conserva la Lagonda jusqu'à la fin de 1935 et elle fut ensuite la propriété (à partir de 1945) du Lieutenant de l'armée de l'air R. J. Packman. Au début des années 1950, la voiture réapparut dans le garage de Jack Bond à Kensington et fut achetée par Mr Martin Whitworth qui l'utilisa pour le tourisme et pour sa lune de miel en France.
Aux environs de 1955/1956, DMP39 fut vendue au présentateur de télévision Mike Scott et en sa possession fut équipée du moteur quatre cylindres 2 litres actuel (emprunté à une Lagonda à compresseur de 1932). Ce moteur tourne désormais sans compresseur, respirant par deux carburateurs double corps SU en bronze conformes à ceux de l'époque. Plus tard, DMP 39 fut rachetée par le champion cycliste Ray Booty qui garda la voiture jusqu'à la fin des années 1960s. Elle fut alors abandonnée pendant près de 30 années.
La Lagonda était toujours dans son état d'origine et restaurable, lorsqu'elle fut vendue en 2003, après quoi le propriétaire suivant entama une restauration châssis nu. En 2004, DMP39 fut achetée par David Acon, un passionné d'Aston Martin et Lagonda bien connu qui acheva la restauration chez Ecurie Bertelli, le spécialiste des Aston Martin d'avant-guerre et John Batt, le spécialiste des Lagonda au Royaume-Uni, pour un total de plus de 30 000 £.
---
Report by bonhams.com
---