Our photographer Rainer Selzer (rs65photos) visited the Arts & Elegance Concours 2019 Richard Mille in June 2019. Here is a small excerpt with his very personal impressions on site.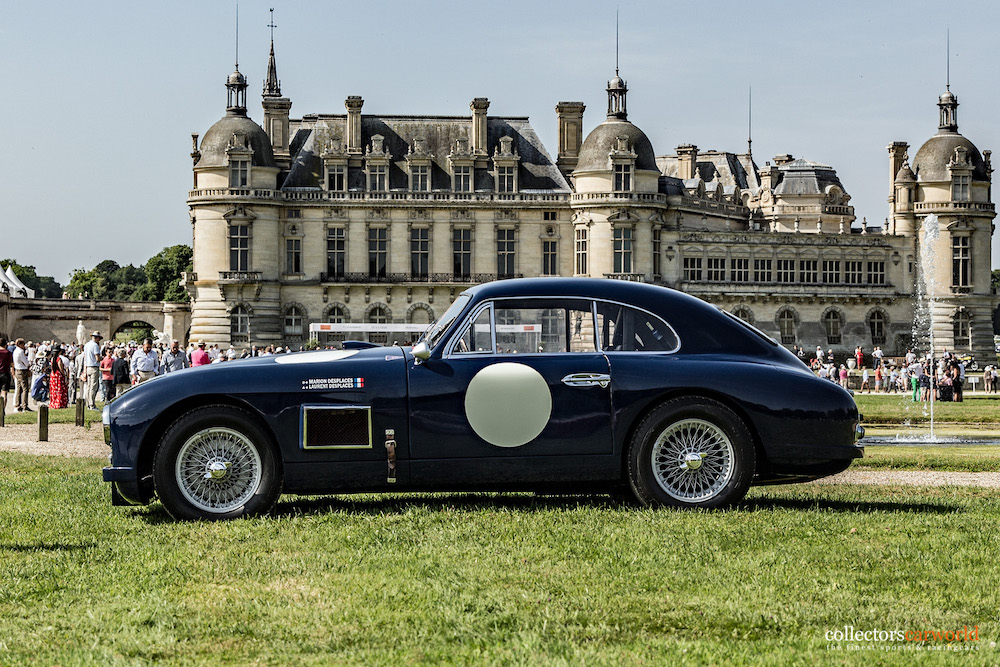 Saturday 29.06.2019
After 8 hours driving time, I arrived at Chantilly – 40 km north of Paris with an air temperature of 35 degrees. The special magic of the castle from the 19th century with its extensive parks was directly noticeable. It is the perfect venue for a concours full of beauty and elegance. On Saturday morning, part of the vehicles went on a rally through the woods in the Chantilly countryside to Château de Compiègne, France's largest neoclassical castle. At around 11.15 the vehicles arrived at the courtyard – where they were already expected by innumerable carspotters. The eye-catcher of the rally was the Porsche 917K in Gulf livery, which Count Rossi had once approved for the road.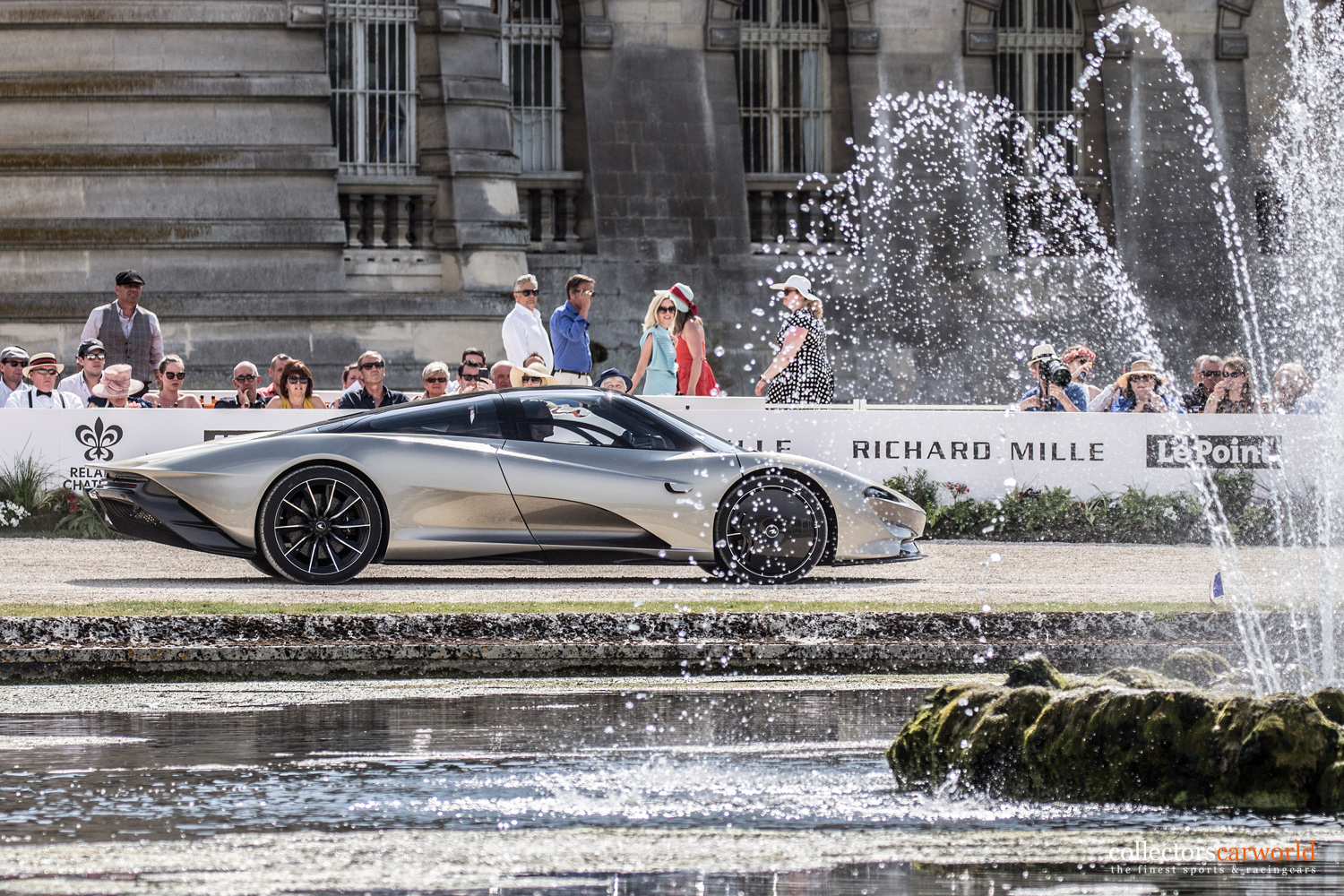 Sunday 30.06.2019 – 7.45
After a 15-minute walk, I reached Chantilly Castle. The vehicles glittered like jewels in the haze of the morning sun. The magic of this very special place cannot be described – you have to experience it yourself. Simply the perfect setting – to celebrate anniversaries. The event organized by Peter Auto focused on:
The 100th anniversary of Ballot – which was on site with a 5/8 Ballot, which had driven the fastest lap of the Indianapolis 500 miles in 1919
Bentley's 100th anniversary – broken down into 3 categories: Pre-war car / pre-war racing car / post-war cars
The winners were called:

Bentley 8 Liter Foursome Coupe (1931)
Bentley Speed ​​Six Old n˚3 (1930)
Bentley Mark VI Cresta (1948)

110 years Bugatti
50 years Porsche 917
Jackie Stewart's Formula 1 World Champion title with the Matra in 1969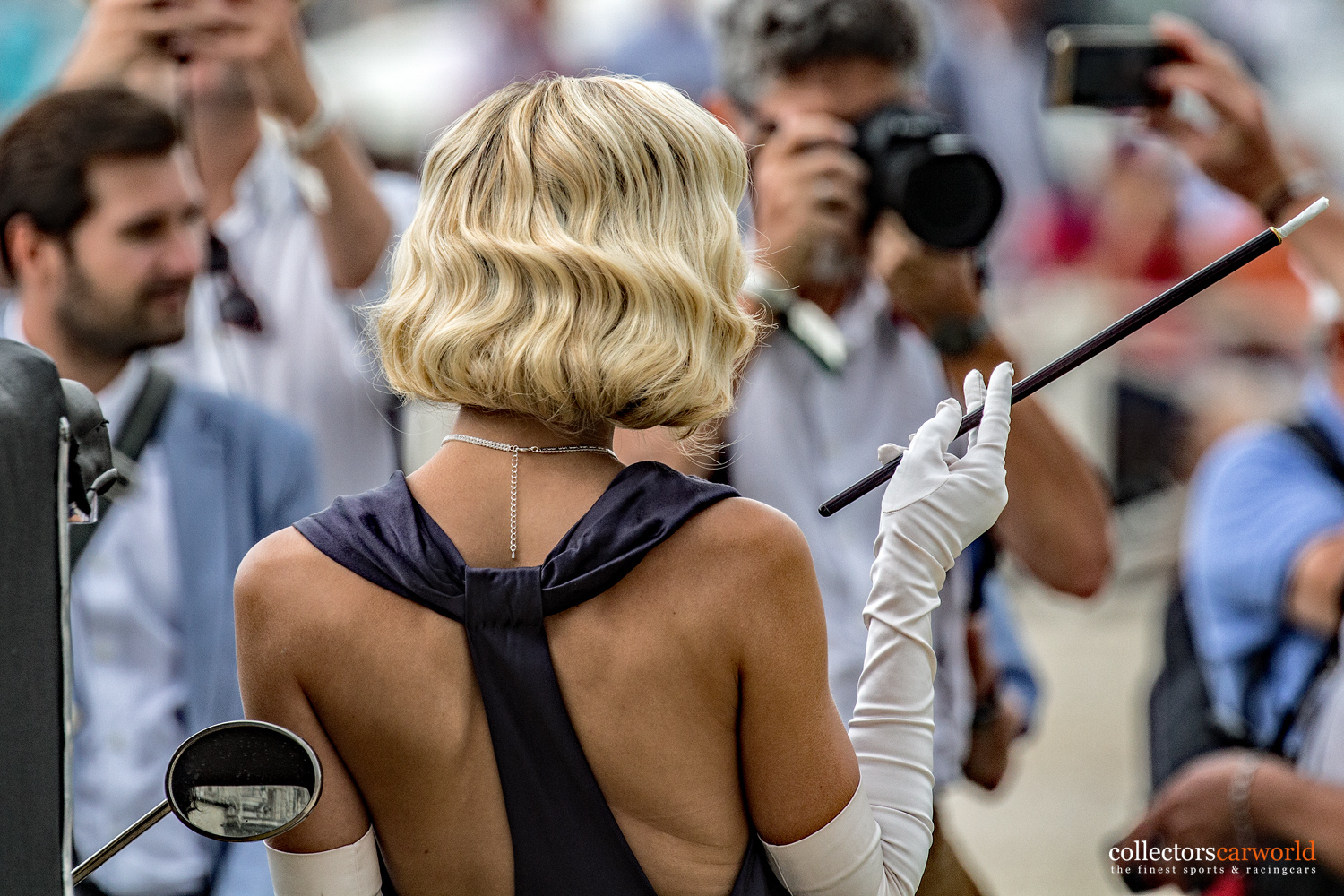 Another highlight was the nine concept cars from Aston Martin, BMW, Bugatti, DS Automobile, Honda, Lexus, McLaren, Renault and VW. As the best of show, the McLaren Speedtail prevailed here – the audience choice fell on the VW buggy. The Best of Show Prize (Pre-War) went to the Bentley 8 Liter Foursome Coupe (1931). The Best of Show Prize (Post-War) to the Talbot Lago T26 Grand Sport Coupe (1948).
Despite the fierce heat, 18,000 visitors were present – the men were fascinated by the multitude of extraordinary vehicles – women and children were happy about the other activities offered in this idyllic setting.
Find out more about our photographer Rainer Selzer
The Gallery
Report by Rainer Selzer and collectorscarworld.com
Photos by rs65photos.com
---