The best way to start the year with the most beautiful vintage Ferraris!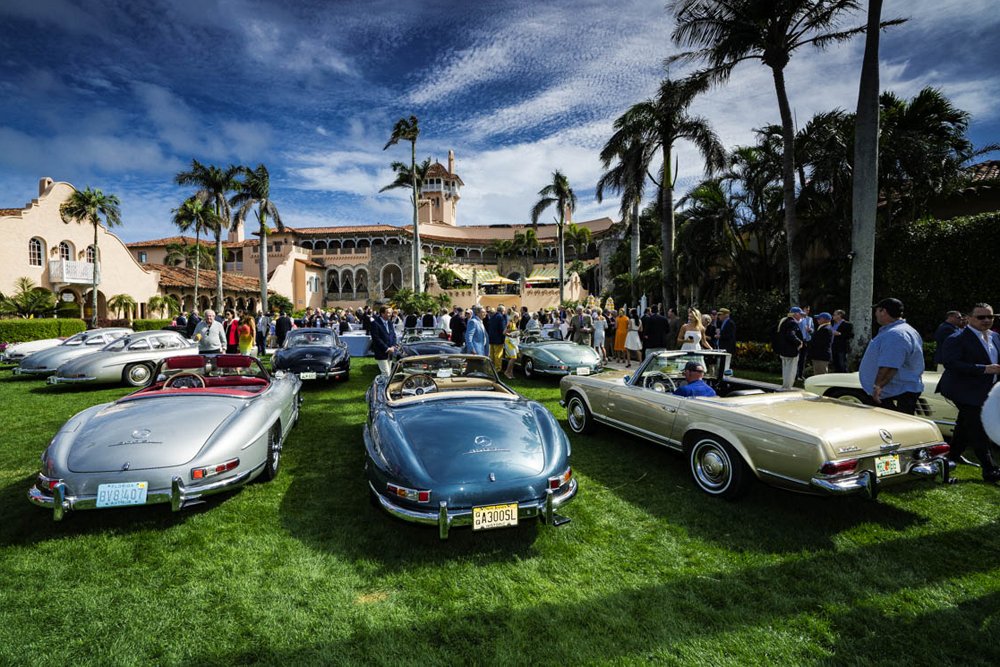 The very name of the event already reveals its high-level status for insiders. Because not everyone knows, that the horse in the Ferrari emblem is called "Cavallino Rampante", which means "prancing horse"
Of course, all the members are largely among themselves – the required areas in and around Palm Beach are large, but well protected and even if participants join in the parade through the roads, there is an aura around the vehicles, which seems to make them invulnerable.
How and when is this happening? Well, each year towards the end of January, the most respected Classic Car collectors in North America and partly of Europe open the Ferrari sections of their possessions and load their unbelievable precious jewels into huge, immaculately clean special trucks destined for Palm Beach.
The top community celebrates its brand history, the beauty of forms and lines, the richness of life and themselves.
But no reason to freeze in awe. Special features of the Cavallino Classic include the Track Days at the Palm Beach International Raceway. This is not necessarily about dueling the rare collectables from wheel to wheel, but an opportunity to forcefully move these priceless vehicles, enjoy the sound and experience the cars in its very purest sense – speed on the track. The owners or their mechanics and restorers can be found in the paddock for a little chat. Nobody there would deny a nice small talk about the issue number one.
Besides various parties, symposiums, presentations and cocktails, the event will culminate in the Sunday's highlight: Concours d'Elegance and "Cavallino at Mar-A-Lago", the presentations on the ankle-deep lawn of the presidential resorts. In keeping with the general generosity of event organizer John W. Barnes and his top team, valuable rarities of every provenance are also invited to the display, especially the jewels of Mercedes-Benz.
A truly top-class jury, the star jurors, who can also be met at events such as Amelia Island, Goodwood or Pebble Beach throughout the year, will select the winners in all categories.
By the way, if you want to know what John Barnes is doing the rest of the year – he's releasing the exquisite and acclaimed Ferrari magazine "Cavallino", which celebrates its 40th anniversary this year.
Rarely automotive history is celebrated and lived as richly as here in Florida.
Report by David Staretz, raupp.com