All six breathtaking guest suites are geometrically constructed and appointed with furniture, art, textiles and decor that offer subtle nods to the Silencio spirit. Accents include burnt wood furnishings, distressed leather touches, artisanal candles, hand-woven wool rugs, velvet upholstery, and copper lamps – produced in partnership with local artisans, craftspeople and emerging artists.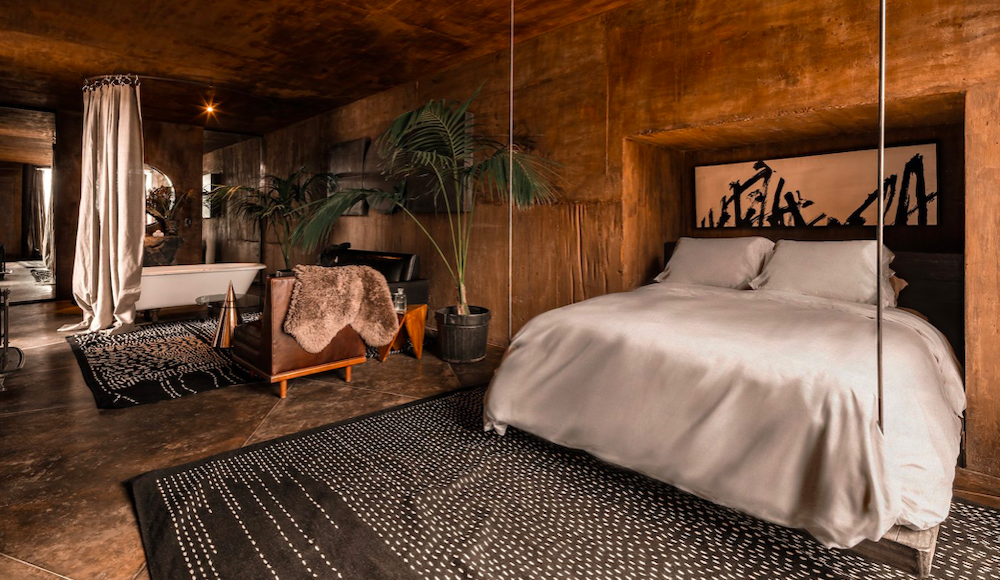 Private Tour & Tasting
Casa Silencio offers private group guided tours every week; we will take you through the palenque, tahona wheel, fermentation, and distillation areas to see the entire production process. The tour continues in the tasting room with the most formidable Silencio Special Edition Mezcals. This guided tasting is paired with award-winning signature bites designed by Chef Rodolfo Castellanos. The mezcal experience concludes with a five-course dinner at sunset, prepared by Chef Daniel Robles Sumano, at the stone table, followed by cocktails around the fire and special access to the gift shop.
Award Winning Kitchen
The retreat's restaurant offers sweeping views of the surrounding mountains and agave studded valleys, serving unique dishes prepared in an ancestral kitchen, spotlighting classic Oaxacan fare.
Click here for further information
more information: casasilencio.com
---