Accessed through a large entrance hall, the Casa Santa's living room has a comfy lounge area around the large fireplace. The open plan living room includes a fully equipped kitchen with an adjacent dining area and shaded terrasse with sitting area overlooking the water.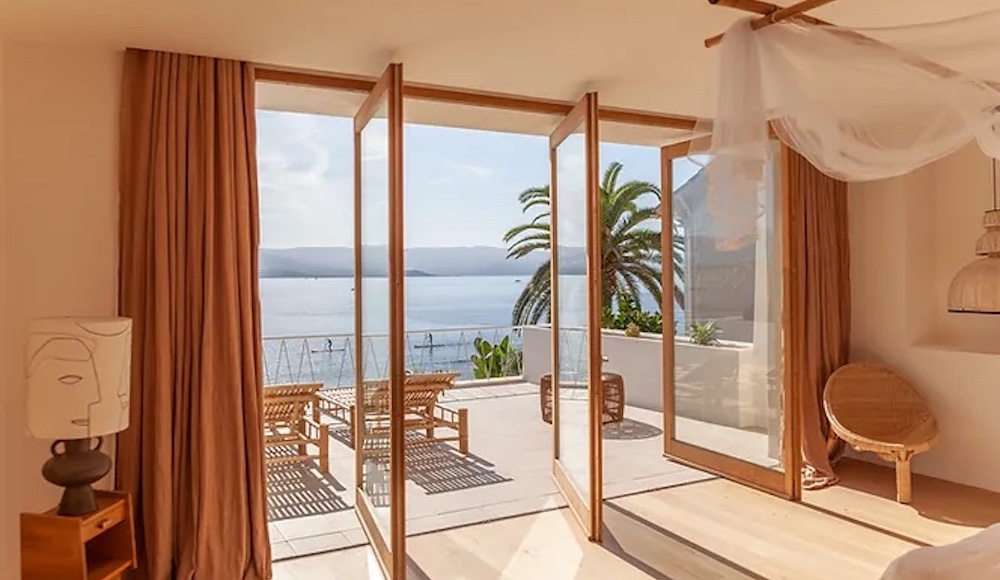 ​
The interiors are bright and airy with cool concrete floors, raw natural materials and handcrafted features. Simple modern furnishings and decorative pieces create stylish spaces that are inviting and elegant.
You will appreciate the villa simple design, spacious and open living areas, inviting terrasses for you and your guests to relax in style and comfort.
​
The sea facing swimming pool is surrounded by stone walkways and a terrace with sun loungers, an outdoor cooking and dining area shaded by a wooden handcrafted pergola.
The sights and sounds of the sea are just steps away, making it one of those amazing experiences where you can wander at your leisure to splash down into the mediterranean waters.
​
Click here for further information
more information: casasantateresa.fr
---