One of the crown jewels of Carroll Shelby's personal collection, this 1965 Shelby 427 Cobra, CSX3178, was owned by Carroll Shelby from the day it was assembled in March 1966 until his passing in May 2012. One of just five 427 Cobras finished in gorgeous Charcoal Gray, the car arrived at Shelby's LAX facility with a black interior and without an engine and transmission, like all Cobras did. The Shelby American work order specifying "Build 427 Street Cobra CSX3178" was opened on January 7, 1966, and closed on March 3, when it was shipped to Carroll Shelby's Dallas home sporting a 427 with dual quads and a 4-speed Toploader transmission.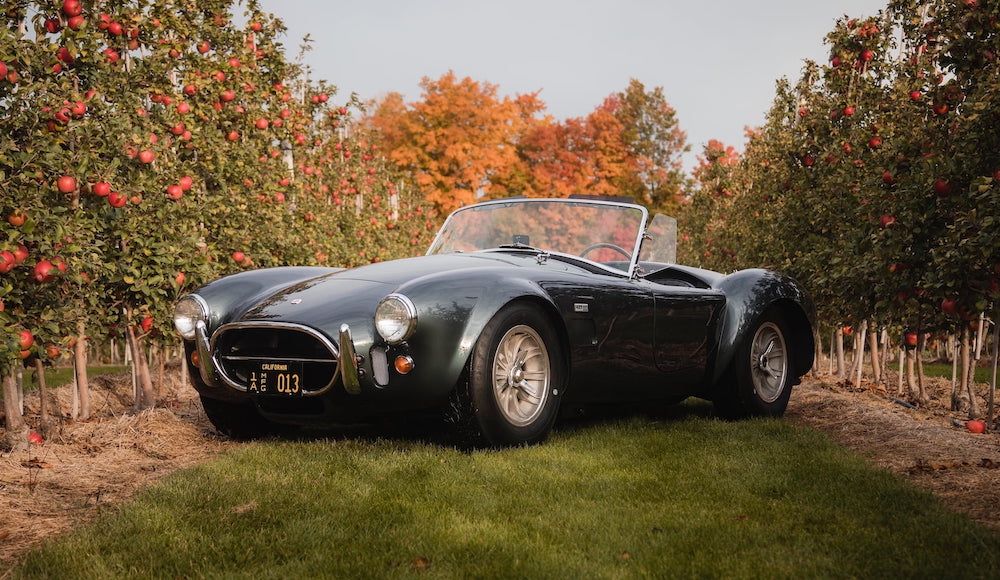 In 1972, Carroll Shelby's friend and renowned Cobra specialist Mike McCluskey restored CSX3178, repainting it in Guardsman Blue with a gold nose. At some point in CSX3178's life, Carroll Shelby felt he needed more horsepower and installed an aluminum-head 427 side-oiler engine with an automatic transmission. In 2002, the home crew at Shelby American in Las Vegas, Nevada, repainted Carroll Shelby's famous Cobra in red. In 2016, the car was purchased from Carroll Shelby's estate by the consigner, at which time it became the subject of a complete concours restoration by renowned Cobra restorers Legendary Motorcar Company, which returned it to its original Charcoal paint color and its original 427 configuration with a 4-speed.
Carroll Shelby's lifelong personal 427 Cobra is the big brother of CSX2000, the original small-block Cobra. CSX2000 recently sold for almost $14 million. CSX3178 occupies a hallowed place in Cobra history, and it is the only 427 Cobra Carroll Shelby owned from new until his passing. Imagine sitting in the seat that Carroll Shelby sat in for all those years and all of the conversations he had with his famous passengers (friends and racers)—if only this car could talk. This is truly a once-in-a-lifetime chance to own Carroll Shelby's lifelong personal 427 Cobra, and CSX3178 occupies a hallowed place in Cobra history as perhaps the most significant of all.
Report by mecum.com
---