Carlos Reutemann competed in Formula 1 between 1972 and 1982, driving for Brabham, Ferrari and Lotus. He began his career in 1965 in his native Argentina from where he progressed to Formula 2. To further his career he moved to Europe and proved competitive in the formula by finishing second overall in the 1972 season.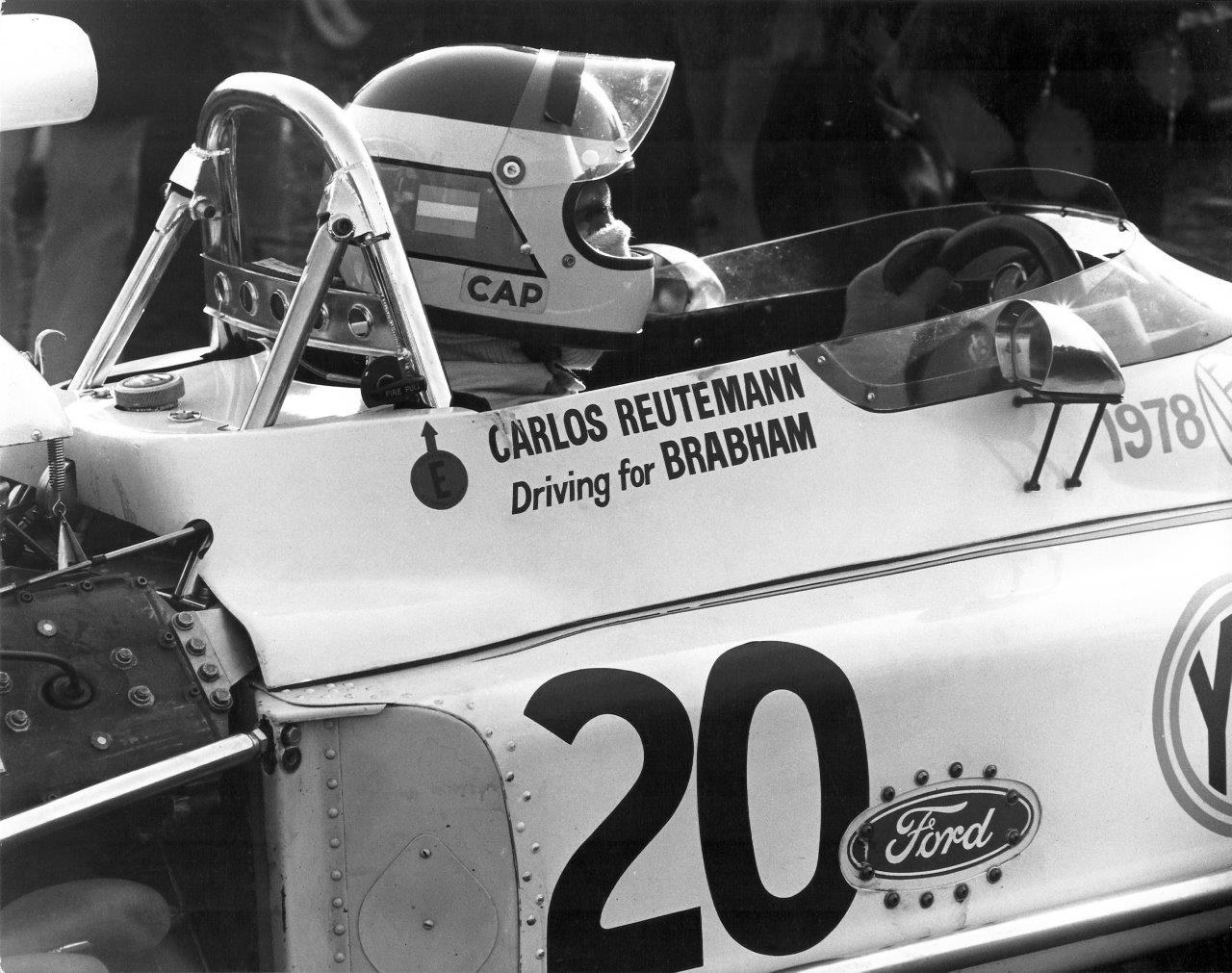 Carlos Reutemann – Brabham BT37
His driving did not go unnoticed and an offer from the Brabham F1 team saw him enter the world of grand prix racing with Graham Hill as his team-mate. His first race was the 1972 Argentine Grand Prix where he put his Brabham BT34 on pole position but tyre issues resulted in him finishing fourth. He proved to be a consistent driver but had to wait until 1974 before he won his first grand prix; he would win two more during the year at the wheel of his BT44, a car that suited his driving style. He finished sixth in the 1974 championship and third in 1975, a feat he repeated three times with different teams as, in 1976, he accepted an offer to drive for Ferrari alongside Niki Lauda. He then drove for Lotus for one season before joining Williams in 1980. In two seasons he recorded three wins for the team, finishing second overall in 1981. He also drove in the Argentine Rally and came home third in a Fiat-Abarth in 1980 and repeated the result in 1985 driving a Peugeot. Despite 12 grand prix victories, he never became world champion and retired at the end of 1982 to pursue a career in politics. He became part of the Senate in Argentina and was often asked to run for the presidency but he frequently refused to accept offers that would promote him to higher office. His health later declined and he passed away in 2021.
In the photograph above, Carlos is shown in his Brabham BT37 in the Brands Hatch holding paddock prior to the start of the non-championship 'World Championship Victory Race' that was held for F1 cars in October 1972. Despite his best efforts the Brabham proved uncompetitive at the Kent circuit and Reutemann finished in tenth place.
From 'Moments in Motorsport' by Trevor Legate. To purchase a copy contact tlegate@btinternet.com for details.