Drivers eating in the catering area, during the 12 Heures de Reims 1965.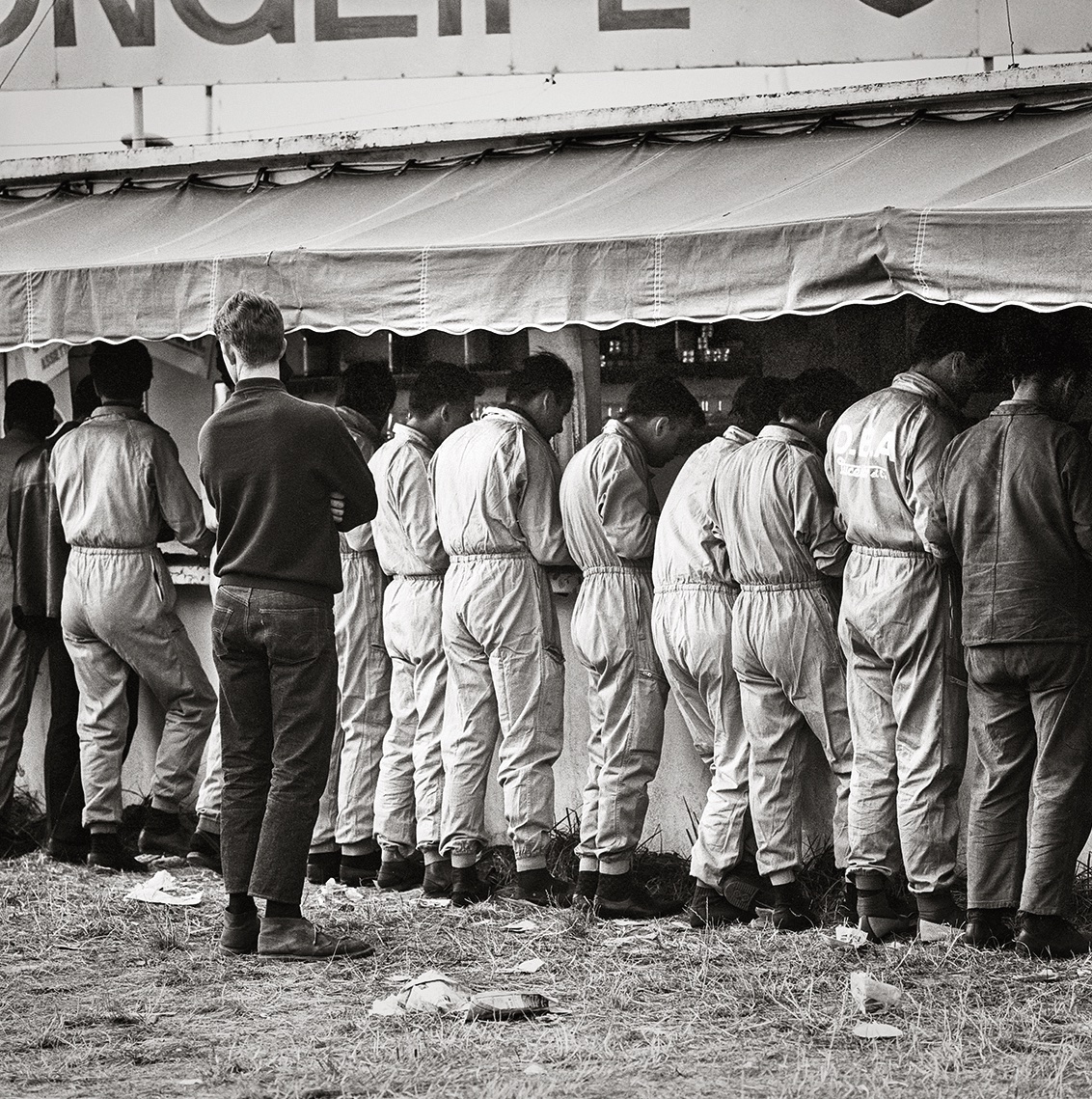 The DPPI photo agency was born from the passion of a handful of men for photography and cars, preferably sports cars. DPPI has endeavoured to share the daily lives of drivers and racing teams, from the roads or the circuits, with as many people as possible. The first volume of this collection, devoted to the year 1965, plunges into the heart of the golden age of motorsports. Whether at Le Mans, in the hill races, or on the first circuits of what had not yet become the great bedlam of Formula 1, the cars and their drivers are accessible, welcoming. They smile at the amateurs, who are not yet legion, crowding at the edges of the tracks or circuits.
The presentation of the DPPI agency archives through the hundreds of photographs published and commented on in this book by the photographers and protagonists of the time reveals a world of extraordinary human adventures around exceptional machines.
Access, previously restricted to the media and professionals – most of these press photos had never been published before – has been granted to the general public for the first time thanks to this book, which is offered at a very competitive price.
Legendary drivers, essential manufacturers, shots of the greatest mythical races in the world… This unique book will allow motorsports enthusiasts but also photography enthusiasts to dive back into the heart of events. Find out more
Photo: DPPI