In 2016, a San Francisco family with a passion for mountaineering asked Faulkner Architects to help them expand a property near Lake Tahoe in the Sierra Nevada. Their extreme mountaineering activities include ice climbing, winter camping and backcountry skiing.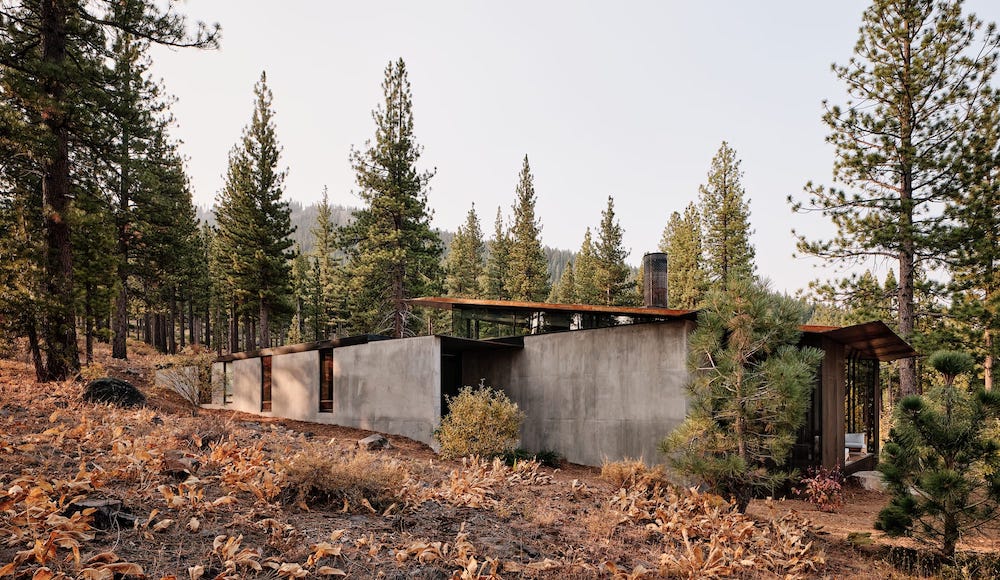 The site came with an existing guesthouse and unrealized main house. Located on a North facing slope, the site looks down to Martis Valley and up to the south at an 8,000 square foot extinct volcano through a natural screen of 100-year-old Jeffery and sugar pine trees. The 3,800 square foot program included four sleeping rooms, a gathering space, garage, and private outdoor space.
About Faulkner Architects
Faulkner Architects was formed by Greg Faulkner in 1998 to pursue the making of highly crafted, site sensitive places. Emphasis is placed on an interactive process between Architect, Client and Builder through the duration of the project, that allows the inhabitants to be intimately involved with the design.
A strong commitment to the quality of every project is evident in the buildings and professional relationships. Repeat projects for clients that become friends make up a third of the work. Evolution of the design through construction is an integral part of the process. The work begins with listening to the client and understanding their ultimate goals for the project. A measured response emerges after careful consideration and observation.
The designs are affected by vernacular traditions drawn from the culture of the place in which the project is to be built. These traditions impart wisdom to materiality, formal massing and most importantly, provide an overriding common sense view of building in an appropriate way.
Click here for further information
more information: faulknerarchitects.com
---