Following its successful 2020 Amelia Island Auction, which achieved two auction world records* and the sale of the most valuable motor car during Car week, a 1932 Bugatti Type 55 Super Sport Roadster which sold for $7,100,000, Bonhams returns to Florida for its 2021 sale on May 20, in line with the rescheduled Amelia Island Concours d'Elegance.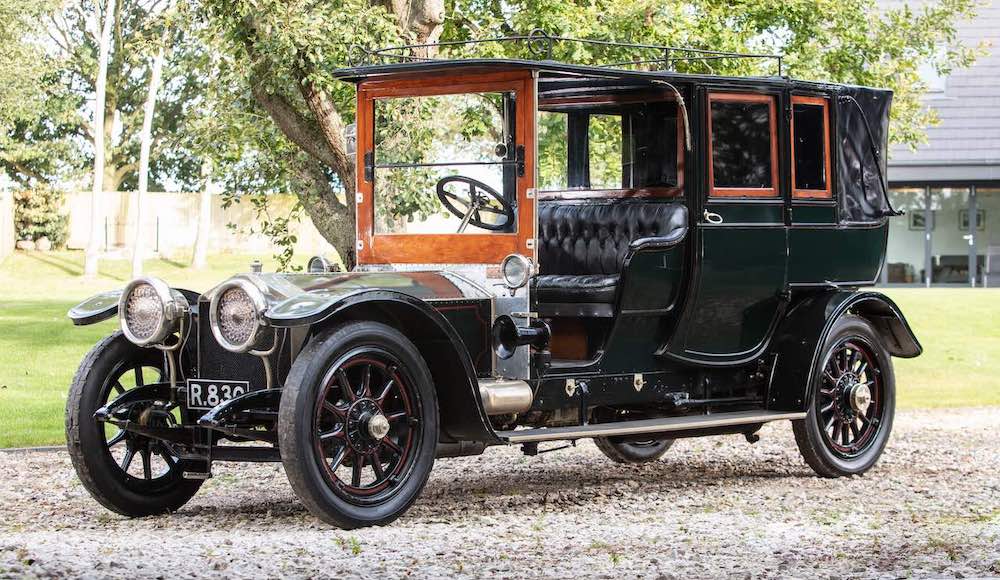 Leading the auction will be an early example of the quintessential collectors' Rolls-Royce: a 1909 Silver Ghost, the model dubbed the best car in the world and the epitome of Edwardian coachwork and engineering excellence, with an estimate of US$1,300,000 – 1,500,000.
Production of the Silver Ghost was more modest in the early years and, owing to the repurposing of many pre-Great War examples for the war effort, very few of the cars that survive retain their original coachwork. 'Aurora', as her current owners christened her, escaped such fate owing to the fact that she was originally delivered to a Mrs Cawthra of Toronto, being the second to arrive in Canada and the oldest to remain.
Chassis 1120, has long been admired as one of the most authentic and original extant, having been carefully maintained and preserved with its mere five custodians over the course of its life, including notable collections such as that of pioneering enthusiast D. Cameron Peck and the Pennsylvania State Museum. It is the oldest to retain original coachwork that is not in a museum or long term, institutional-type, private collection.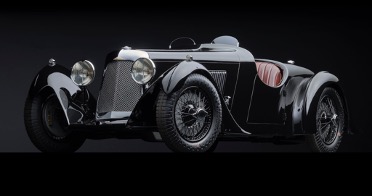 The sole produced 1935 Godsal Sports Tourer, estimate US$750,000 – 950,000
Although Rolls-Royce is known the world over, another exceptional British consignment to the sale has a name that is largely forgotten. The 1935 Godsal Sports Tourer is a true one-off, the sole eponymous prototype produced by engineer Charles Godsal. With a sleek and sporty well-constructed body styled by Corsica coachworks, powered by a Ford V8 engine, the Godsal was surely destined for successful production, had it not been for the lack of finance. Chassis 001 disappeared before emerging more than 30 years later in the movie 'Mosquito Squadron'.
In its present ownership, a ground-up high-quality restoration has been undertaken. This was charted throughout in a recent episode of Wayne Carini's Chasing Classic Cars, showing how every aspect of the car was rebuilt and color choices made to accentuate its stylized Corsica bodywork. This culminated in a debut display at the 2020 edition of the Amelia Island Concours d'Elegance, where the car was universally lauded and took a Best in Class award for its era. It is now offered from a private collector with an estimate of US$750,000 – 950,000.
The Bonhams Amelia Island Auction 2021 will be held as a traditional live auction at the Fernandina Beach Golf Club, with bids accepted from clients in the room (respecting social distancing and all local COVID-related guidelines), with limited public admission by prior appointment.
The sale will also be streamed and available on the Bonhams App, which provides registered bidders the opportunity to bid in real time online via Bonhams.com while watching the auctioneer and videos of cars on offer. Absentee and telephone bids are also encouraged.
Pre-sale viewing will take place, by appointment only, at the Fernandina Beach Golf Club on May 19 and the morning of May 20. The Bonhams 'virtual viewing' platform will also be available by appointment for condition reports and one-to-one 'walkaround' inspections with a specialist to examine a specific motor car in real time.
Link to sale: https://www.bonhams.com/auctions/26618/
Report by bonhams.com
---