When the beautiful and mysterious Iris Storm rang the doorbell of a Mayfair house in the opening pages of Michael Arlen's The Green Hat, she had just alighted from a spectacular car. It was, the novel's narrator remembered, "like a huge yellow insect that had dropped to earth from a butterfly civilisation.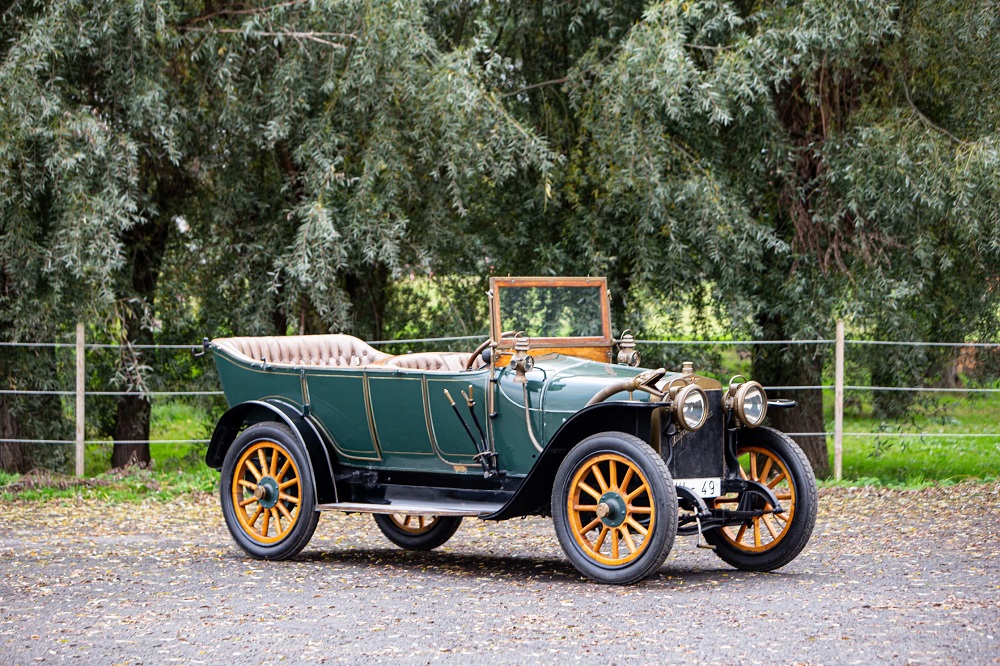 Open as a yacht, it wore a great shining bonnet, and flying over the crest of this great bonnet, as though in proud flight over the heads of scores of phantom horses, was that silver stork by which the gentle may be pleased to know that they have just escaped death beneath the wheels of a Hispano-Suiza car."
The young man was almost as smitten by the machine as he was by its owner, a scandal-tainted adventuress who arrived with a mink-collared leather jacket over her evening dress, her eyes "blazing blue, like two spoonfuls of the Mediterranean in the early morning of a brilliant day". She was bringing trouble, of course, and 300 pages later that yellow car is carrying them at speed along Knightsbridge and through the western outskirts of London towards a country house and the story's tragic denouement.
Arlen's novel was reprinted more than a dozen times in the first three months following its publication in 1924, having been granted the sort of acclaim denied a year later to his admirer F. Scott Fitzgerald's depiction of high society on the other side of the Atlantic. But whereas The Great Gatsby lived on to become a classic, The Green Hat is almost forgotten.
It remains, however, one of a number of works of fiction in which Hispano-Suizas have a role to play. They include Evelyn Waugh's Brideshead Revisited, Dennis Wheatley's The Devil Rides Out and Olivia Manning's Balkan Trilogy, in which Prince Yakimov, an Irish-Russian scrounger fleeing Yugoslavia in the early days of World War II, is forced to leave his beloved automobile behind at the Romanian border, where officials have impounded it on account of his chronic debts.
In its earliest days, before the Great War, the marque became the favourite of King Alfonso XIII of Spain. He is said to have owned 30 Hispanos during a reign which ended abruptly in 1931; the company had exploited his patronage by giving his name to one of its models. But the motor car's appeal ranged beyond European aristos. Pablo Picasso, the film director D.W. Griffith and the celebrated photographer Jacques-Henri Lartigue, among the first to capture speed in still images, were devotees. Tommy Brookins, a black American singer and basketball star who co-founded the Harlem Globetrotters, bought one while living in England in the 1930s, and liked it so much that he had it shipped home at the outbreak of war. "That car looked so fast that it could get a ticket just standing still," a fellow musician once observed – to be proved right when Brookins picked up a fine for leaving it parked on the wrong side of fashionable Jermyn Street.
The Hispano-Suiza – four fine examples of which are offered by Bonhams in Paris at the Grandes Marques du Monde sale in February – was the interwar equivalent of the 21st-century hypercar, a symbol of cutting-edge engineering and unabashed luxury, wrapped up in a package that breathed speed, glamour and exoticism. The silver stork mounted on the radiator cap was borrowed from the emblem of the fighter squadron – known as 'Les Cigognes' – led during World War I by Georges Guynemer, the French ace who shot down 54 enemy planes before disappearing over the Western Front in 1917, aged 22, while flying a single-seater SPAD XIII powered by a Hispano-Suiza engine.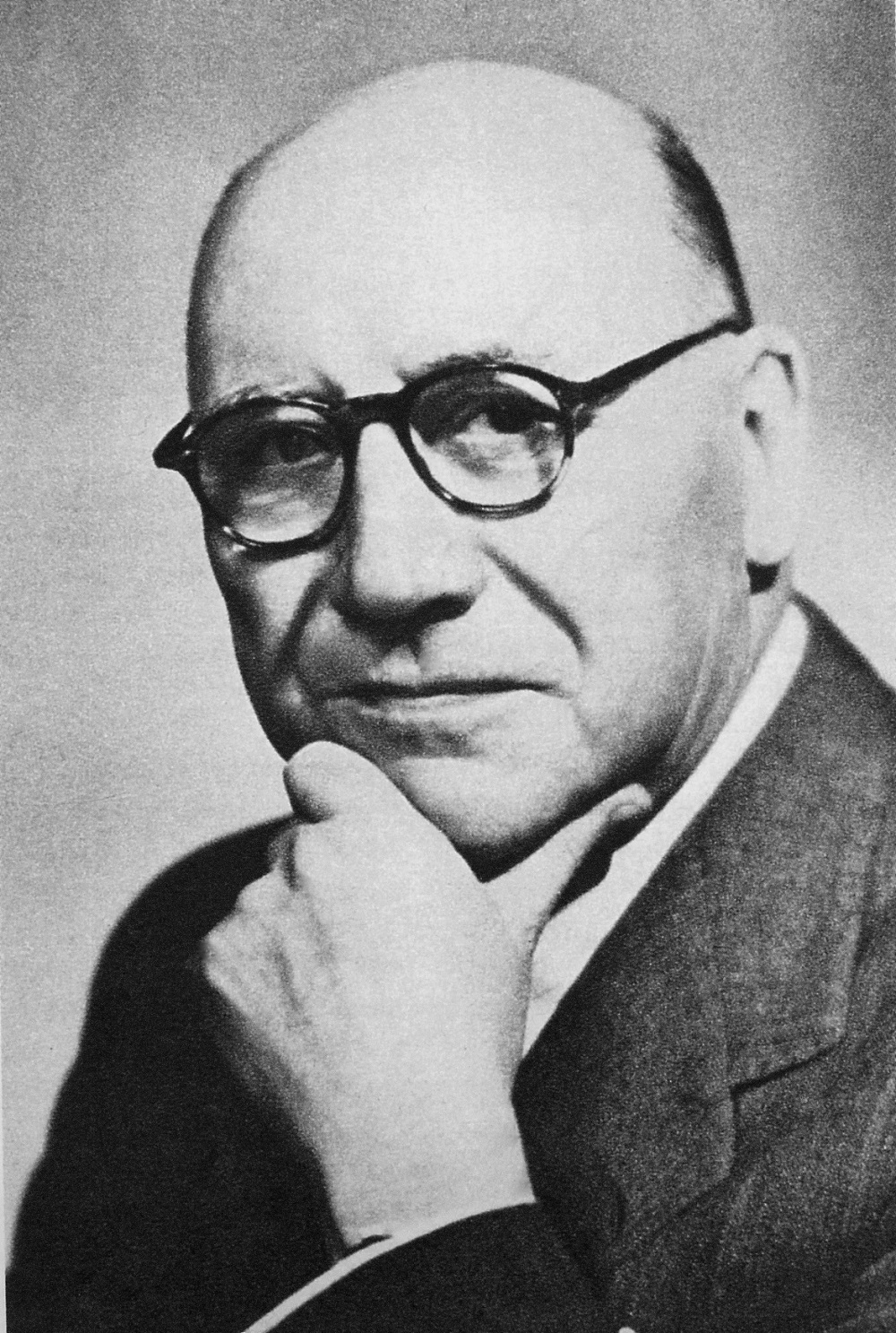 The genius behind the machinery was Marc Birkigt, a Swiss engineer, born in Geneva in 1878, who began his career in the automobile industry at the age of 21. In 1902, he co-founded the Hispano-Suiza company in Barcelona in partnership with the financier Juan Castro de la Cuadra, its name reflecting their respective nationalities. Early financial struggles were overcome once King Alfonso showed an interest. Sales offices were opened in several European cities and a new factory was built near Paris.
Between 1914 and 1918, Birkigt designed engines for military aircraft, manufactured in Barcelona but much favoured by the French air force. Returning to Paris after the Armistice, he produced the design for the Hispano-Suiza H6, a car that challenged the products of Britain's Rolls-Royce and Italy's Isotta Fraschini, its main rivals in the growing market for high-performance luxury vehicles. Birkigt's 6.6-litre six-cylinder engine produced enough torque to enable lazy drivers to trundle around city streets and tackle steep hills in the top ratio of its three-speed gearbox.
The H6 and K6 models appeared in many guises, thanks to the use of different coachbuilders, often specified by the customers. Among the most famous was the rakish H6C Tulip Wood Torpedo, created in 1924 to the order of the French racing driver, Olympic bobsledder and engineer André Dubonnet. Its skiff-like two-seater body, finished in wooden strips laid over a teak frame, carried Dubonnet to sixth place in the Targa Florio, before eventually becoming a prized museum exhibit in the United States.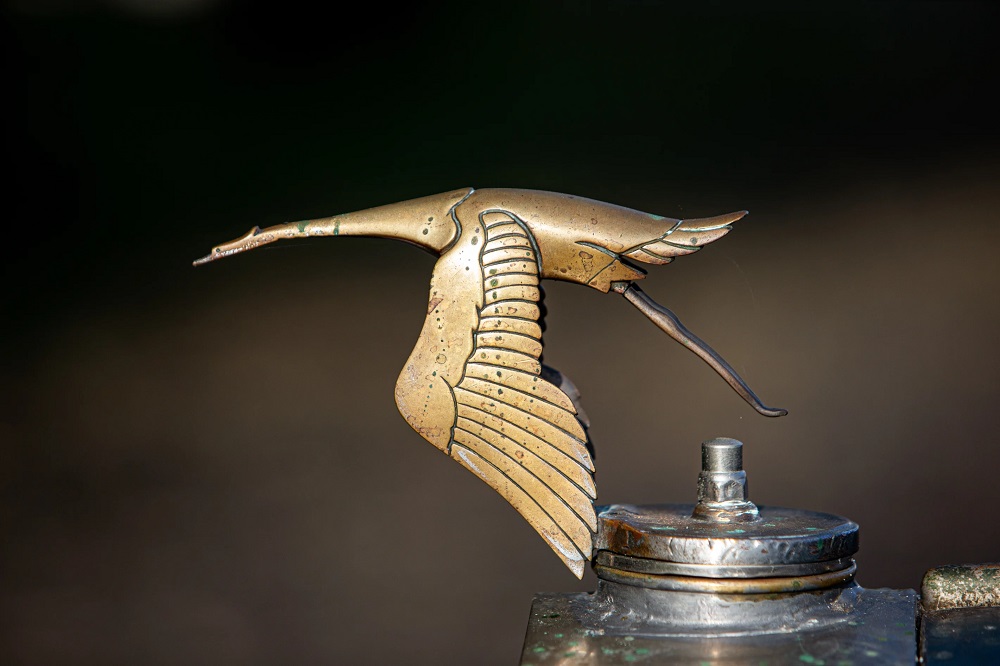 In 1938, Dubonnet also inspired the building of the last of the great Hispano-Suizas: a unique H6B with a dramatic aerodynamic body designed by Jean Andreau and made by the Russian-born coachbuilder Jacques Saoutchik, an Art Deco masterpiece shaped like a silver teardrop. Dubonnet named it Xenia, after his wife, who had died two years earlier. Hidden during World War II, it too is now in an American museum, its shape providing the inspiration for the Hispano-Suiza Carmen, a prototype of an all-electric sports car produced in 2019 by a new company hoping to revive the famous and long-defunct marque.
By the time the Xenia appeared, Marc Birkigt had chosen to devote himself to military projects. The Hispano-Suiza name would appear on a 20mm cannon that provided the firepower for Allied pilots in the coming conflict, replacing less potent machine guns in Spitfires and Hurricanes, spitting out its shells at a rate of 700 rounds a minute. Its designer died in 1953, aged 75. He could not preserve his car company, whose factories were destroyed in the conflict, but he left behind a name that never fails to set the imagination alight, just as it did when Michael Arlen's narrator opened his door to Iris Storm.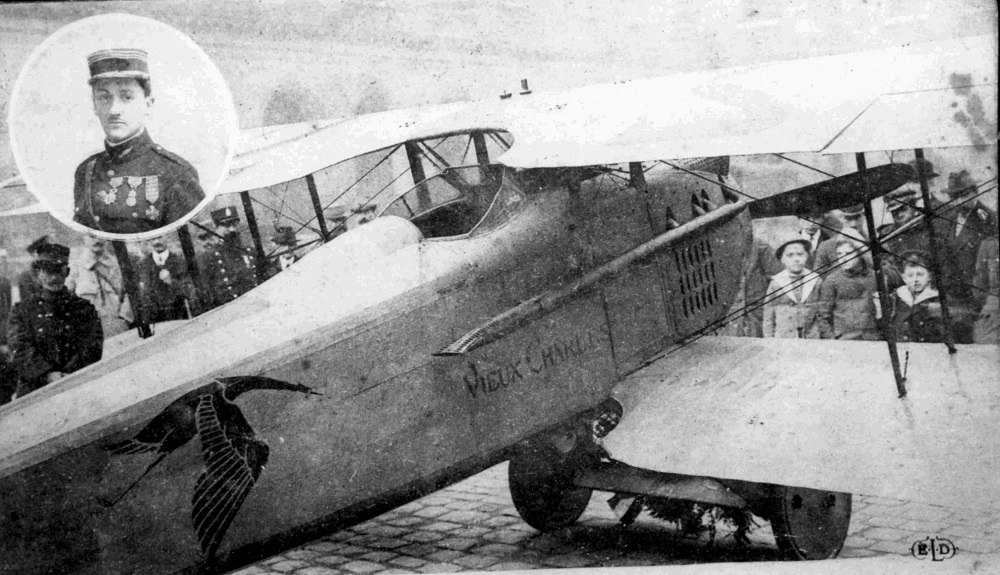 If you are interested in more news click here.
---