Bonhams returns to Bicester Heritage for the next Live & Online Motoring Auction on Saturday 25 July with a traditional sale encompassing motorcars, motorcycles, memorabilia and cherished registration numbers, again in a revised format to reflect the current climate.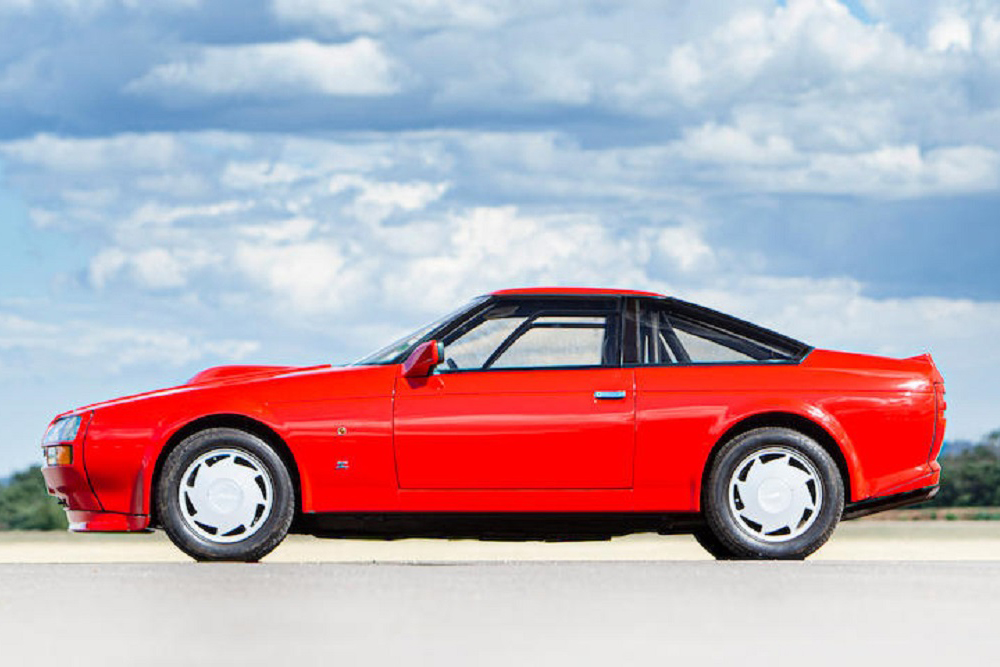 The sale is led by a stunning 1985 Aston Martin V8 Zagato (estimate £300,000 – 340,000). The historic Aston Martin offered, chassis number '20011', is one of the special group of four early Zagatos – chassis numbers 20010 to 20013 – all finished in the striking Gladiator Red livery.
The car was commissioned by Aston Martin enthusiast Wensley Haydon-Baillie Haydon and delivered to an extraordinarily high, bespoke specification, which explains why it was not registered until 1988. ('20011' was in fact the last of the four chassis built and sent to Zagato Milano, and originally designated 20013 as confirmed by internal factory memos in the car's history file. To ensure the car's identity as the first production car for its important customer, the Chairman of Aston Martin Lagonda Ltd, Victor Gauntlett, had the chassis number changed to 20011 and held back for its exclusive build).
By September 1992, the mileage is recorded as 4,100, and the odometer reading is now less than 24,500.
Between 2011 and 2013, this significant Zagato was treated to a painstaking restoration by Christchurch, New Zealand-based – and Pebble Beach-winning specialists – Auto Restorations, which was overseen by the current owner, who acquired the car in 1999.
Today the car is listed by the Aston Martin Heritage Trust as a particularly significant example of its type. It was one of the 52 cars invited to the highly prestigious annual Concorso Eleganza Villa d'Este at Lake Como in 2016, and was also an accepted entry to the 2017 Modena Cento Ore. It remains eligible for that increasingly popular and oversubscribed event, among others. This Zagato was also invited to the inaugural City of London Concours in 2017.
Other highlights of the Sport and GT category include:
1976 Maserati Merak SS Coupe (estimate £80,000 – 120,000). Originally owned by ABBA's Benny Andersson, the car was sold new by Sweden's Maserati dealer and notably fitted with a Blaupunkt radio cassette player with microphone, which Andersson is believed to have used to record musical ideas. The car benefits from much specialist expenditure in the last few years.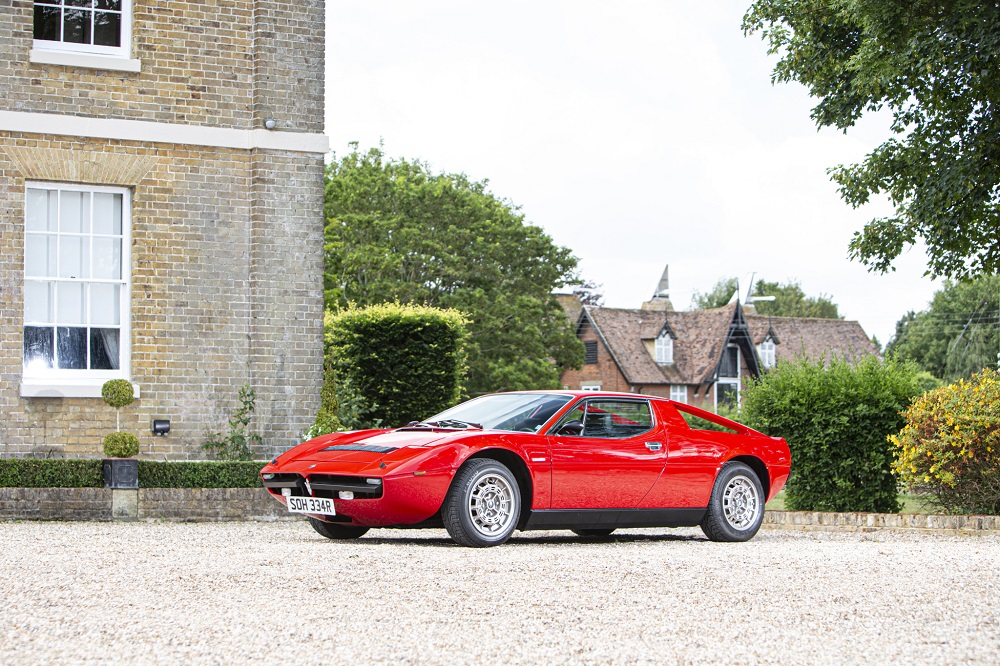 1993 Porsche 911 Turbo 3.6-Litre 964 Coupe (estimate £100,000 – 130,000). With fewer than 58,000 miles on the clock, this unmodified 911 Turbo boasts an excellent history with Porsche main dealers, including AFN Graypaul and Charles Ivey. It has had a complete brake overhaul and the Slate Grey paint and Marble Grey leather interior are said to be very good.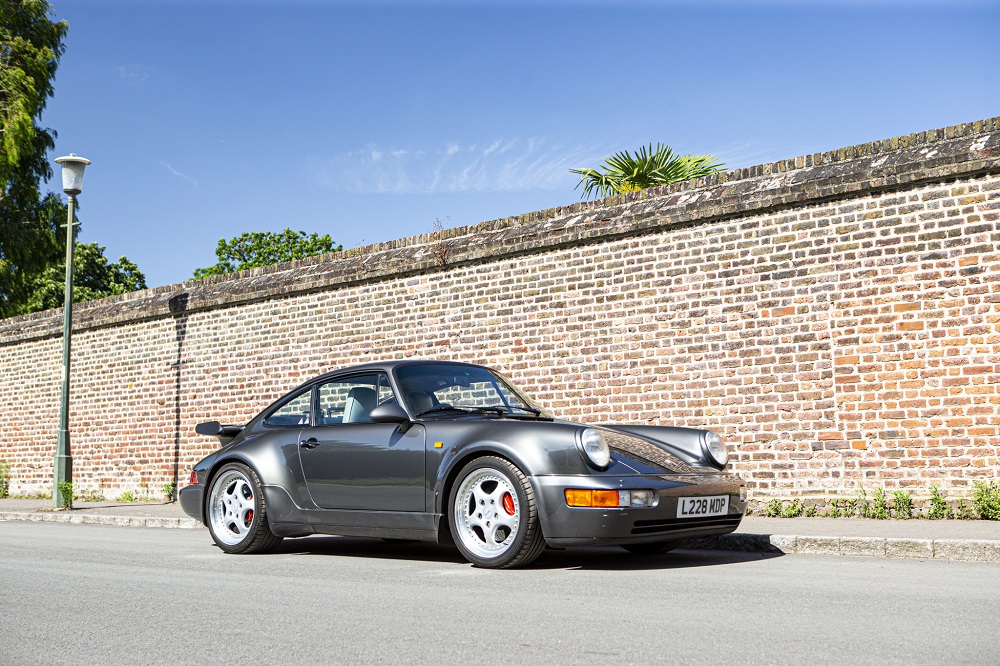 ---
Edwardian, Vintage and Post Vintage Thoroughbred
1928 Bentley 4 ½ – Litre Tourer with coachwork in the style of Vanden Plas by Simmons of Mayfair (estimate £380,000 – 400,000). Originally a Gurney Nutting saloon, the car was re-bodied and returned to the UK from Scandinavia
in the mid-1990s. Since then, it has been beautifully and painstakingly maintained. The engine has been rebuilt with a new Phoenix crankshaft and con-rods, and the car is equipped with a brake servo and overdrive. 'KW 4721' has been rallied worldwide, attending BDC events in Continental Europe and the Southern Hemisphere.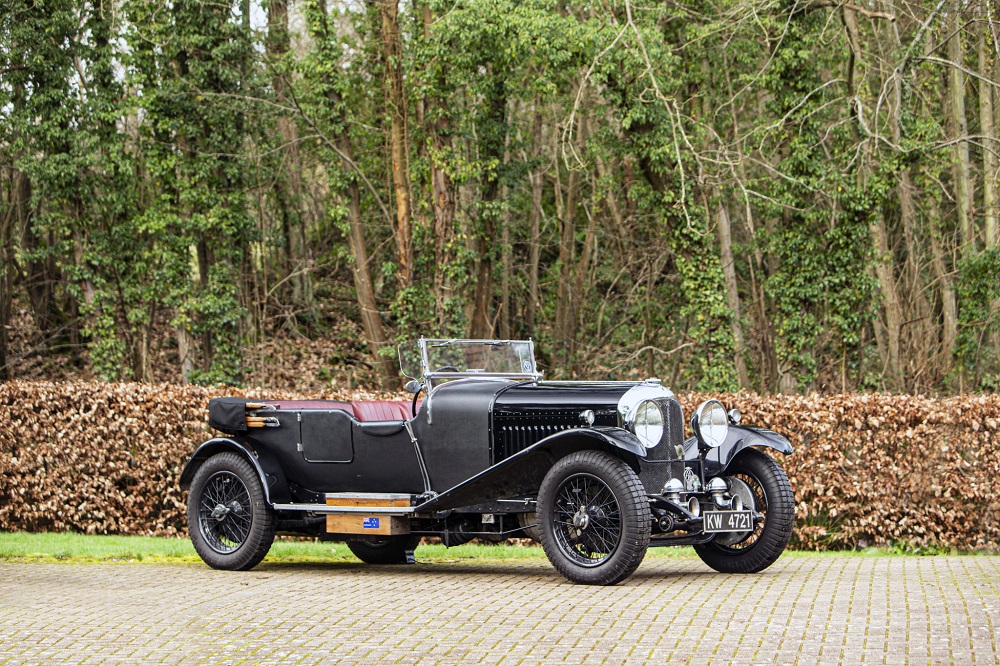 1922 Rolls-Royce Silver Ghost 40/50hp Open Tourer with coachwork by Grosvenor (estimate £225,000 – 275,000). Sold new to a French artist, by the 1940s this Silver Ghost was on the Eastern seaboard of the United States. The car was eventually bought by a Michigan collector and remained with him for a further 57 years. Engine and chassis are said by the owner to be in fine order.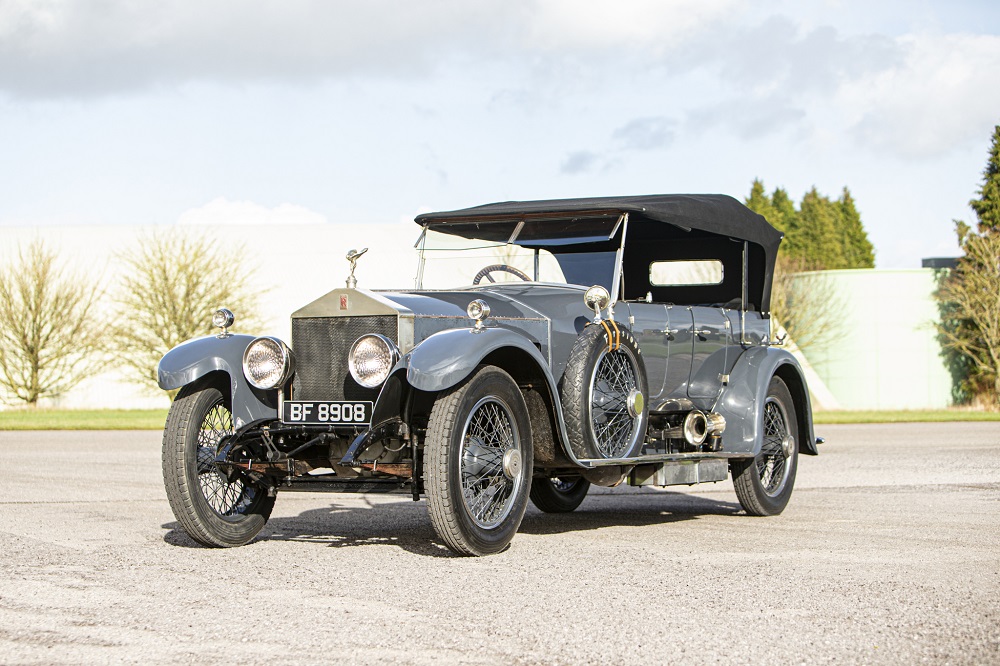 1914 Peugeot Bebe (estimate £60,000 – 80,000). Designed by Ettore Bugatti, this Peugeot Bebe had spent its entire life in Italy until being imported in 2018. It comes with correspondence from its first owner, Turin-domiciled Pietro Chilesotti, with Peugeot in 1914. More recently it has been used in historic events and tours and after a recent transmission re-build is said to be fully operational and running, the 855cc four-cylinder engine delivering a top speed of 46mph.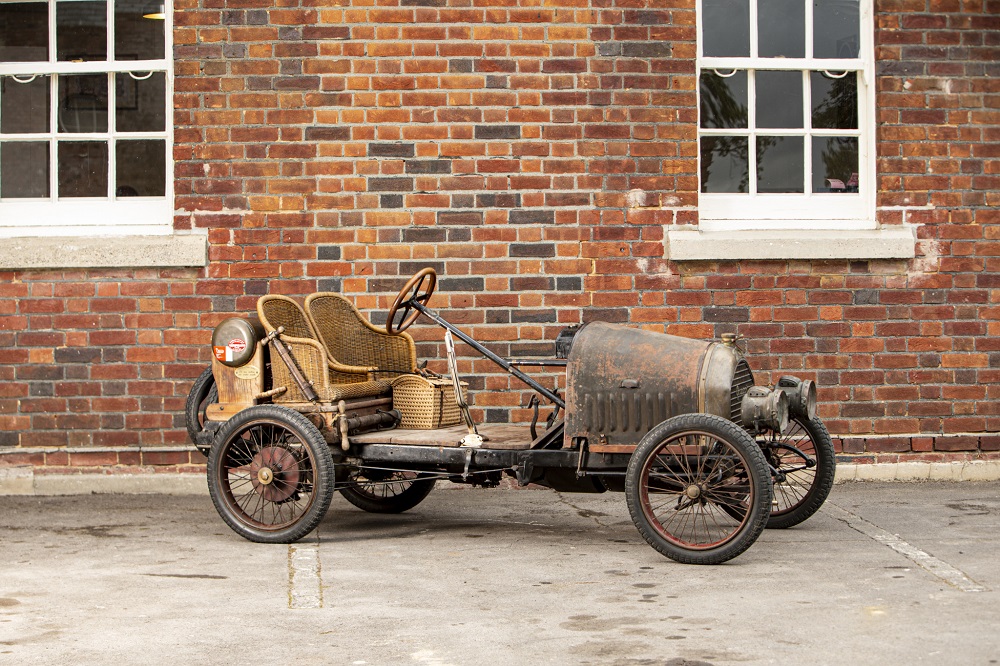 ---
Modern Classics Powered by Bonhams MPH
2017 Mercedes-Benz G63 AMG Brabus (estimate £120,000 – 150,000). Possibly the most comprehensively-optioned G-wagen in the UK, the brand-new price is reputed to have been £230,000. The owner states that the all-round condition is very good.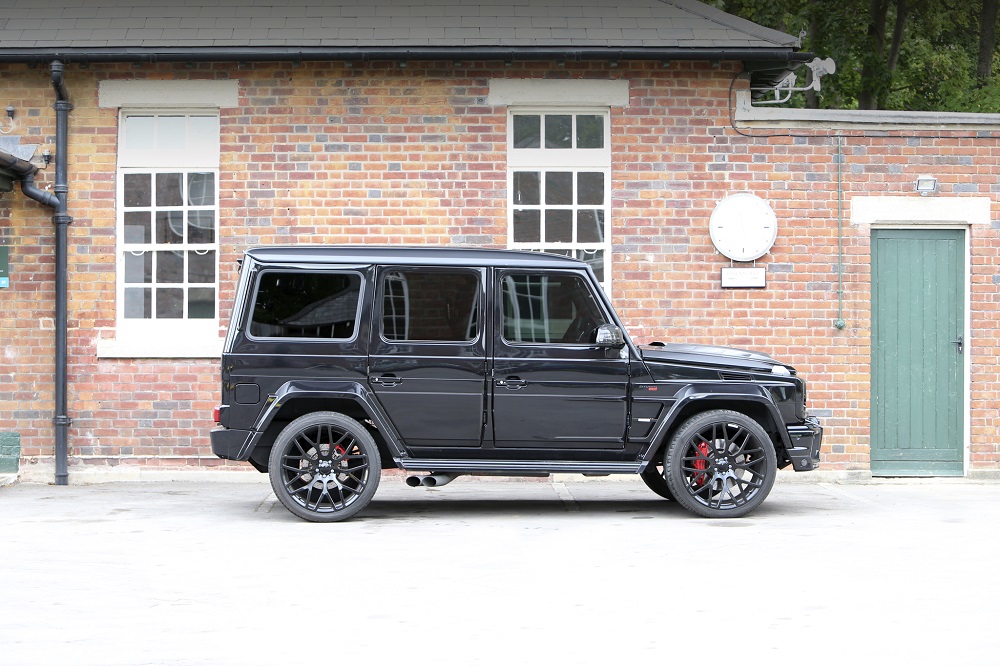 1998 Ferrari 456 GTA Coupe (estimate £35,000 – 45,000). The car has a strong service history, generally good internal and external presentation and comes with a fitted Ferrari luggage set which is believed to be unused.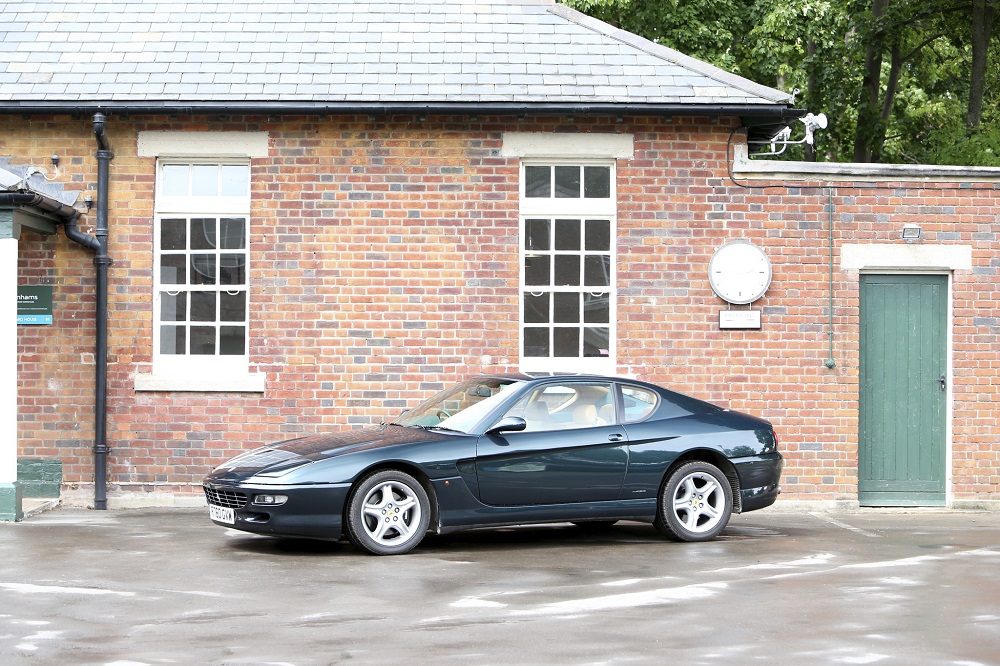 ---
---