Hidden away on the southern shore of the island of Tierra Bomba, Blue Apple is an independently owned boutique hotel and beach restaurant with a strong focus on fun and also on sustainable tourism.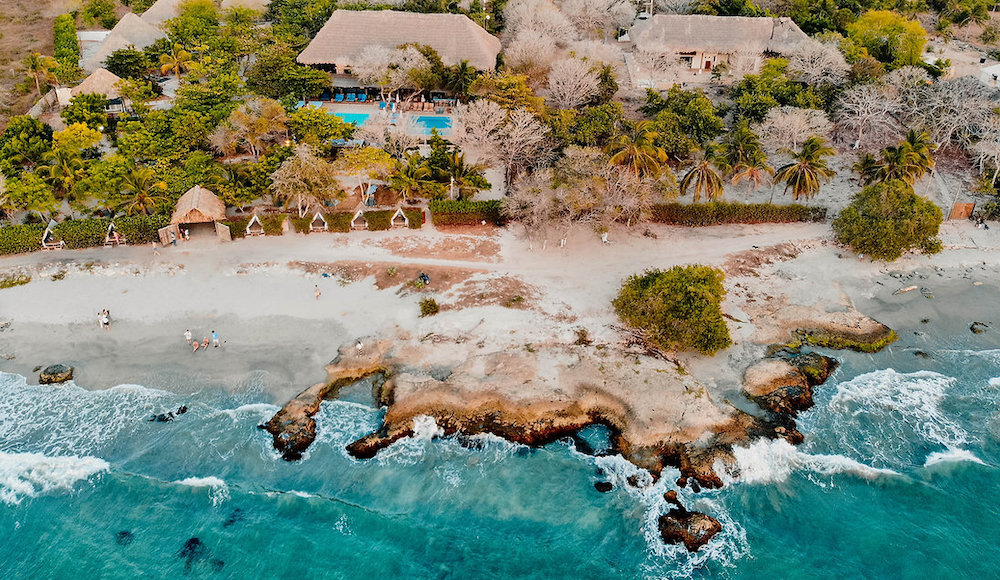 If you didn't know we were here, you'd never find us. But at only 30 minutes from Cartagena de Indias, it's surprisingly easy to get here once you know how. Stop by for lunch, spend a few nights or move in with us for a month. Escape the real world and dive into our magical island life.
About Blue Apple
Blue Apple opened in July 2016 to be a comfortable, laid-back place where like-minded locals and in-the-know visitors to Cartagena can enjoy lazy days, music and great food in a beautiful setting. Since then it has evolved into something more.
Blue Apple is ​not an eco-hotel, but they think about how they impact the world and all the people with whom Blue Apple comes into contact. Blue Apple does their best to make that impact positive. It is a place for the young at heart, who want to enjoy life without causing harm to others or to the world around. It is a place of music, of life lived fully and with joy. Blue Apple is proudly both international and Colombian, occasionally a little chaotic and always human.
Click here for further information
more information: blueapplebeach.com
---