Bentley Motors is to offer a global calendar of carefully curated 'Extraordinary Journeys' launching in April 2023. The exclusive travel series has been designed to provide the opportunity to experience once in a lifetime road trips that will offer exclusive access to the very best of local cuisine, design, architecture, and wellness combined with unforgettable driving experiences in a variety of stunning landscapes.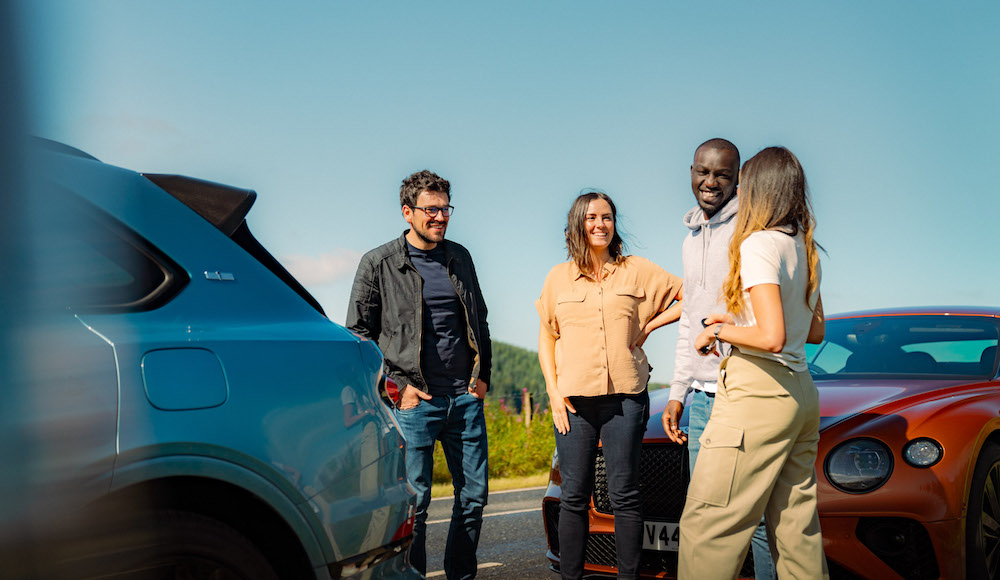 The small-scale Bentley speciality travel series will cover the UK, New Mexico and Scandinavia and with more locations to be announced throughout 2023. Each Extraordinary Journey ranges from three to five days of epic, scenic driving, with overnight stays in unique, luxury accommodation. Sustainable, seasonal, and locally sourced produce will be served to guests throughout the programmes. Discovery, design, architecture, wellbeing, and relaxation will form a key part of each journey. Each journey will be an immersive experience in the culture of the area and feature local experiences. For example, the Scandinavian Extraordinary journey will take in the very best of Copenhagen as Denmark celebrates its Year of Architecture.
It will involve various private dining and wellness experiences, exclusive access to the BIG architecture and design studio, as well as a take-over of one of the finest design hotels. Marking a driving change to smaller country roads surrounded by stunning scenery, guests will enjoy lunch on the edge of Lake Vättern in southern Sweden. This will be followed by a night at a 5-star Forest Hotel, nestled in untouched Swedish woodland – luxurious treehouse suites that combine a full wellness experience with forest dining from a chef who specialises in sustainable Nordic cuisine.
Caren Jochner, Global Head of Brand Experience at Bentley Motors, said, "We want to share with our customers and fans an extraordinary journey of discovery offering access to usually private and exclusive experiences that only Bentley can provide. We have worked closely with globally like-minded partners that share our passion for excellence whether it be in the field of cuisine, design, architecture, or wellness – all with sustainability at heart. This, coupled with our carefully curated driving experiences provides something truly unique – an Extraordinary Journey and once in a lifetime experience that offers the opportunity to connect you with like-minded souls – an experience money alone can't buy."
Click here for further information
more information: bentleymotors.com
---