This collection of over 100 Youngtimers and Popular models will be offered for sale at no reserve by Artcurial Motorcars, online only, between 4 and 22 November 2021.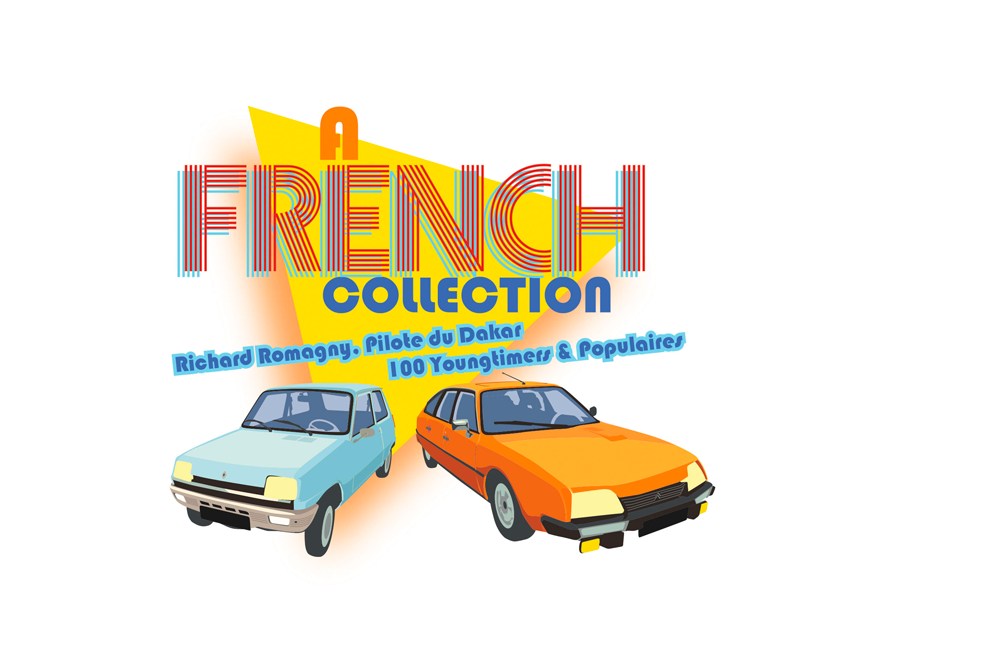 The Artcurial Motorcars team is delighted to present the exceptional Collection belonging to Richard Romagny, entrepreneur, rally raid driver and automobile enthusiast.
This 100% online auction will take place from 4 to 22 November, with viewing on site between 18 and 21 November.
Over 100 youngtimers and popular vehicles including 18 motorcycles have been brought together by this enthusiast for low mileage machines in excellent condition. A full panoply of Citroëns is included, from the 2CV to the CX and DS, Peugeot models from the 204 to a more recent 605 with 3000 km on the clock and a sought-after 205 GTI, along with Renault 5s, Mercedes-Benz, American cars… all will come under the hammer online next month.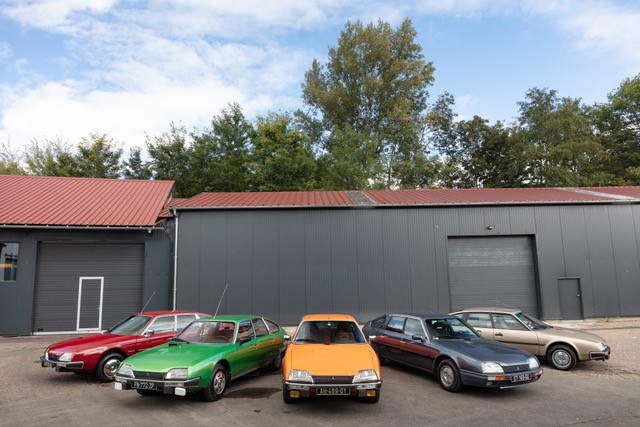 Online sale with public viewing
The Artcurial Motorcars team is ready to welcome enthusiasts for the public viewing days on 18 to 21 November, in Montverdun in the Loire, where Richard Romagny resides.
The best of French accomplishment: Peugeot 205 GTI, Renault 5 GT Turbo and Citroën CX GTI
This adventurer has been very particular in his choices. He decided to build a collection of all the cars he remembered seeing on the road when he was a child. Being demanding in his search, he only selected cars in excellent condition, with low mileage, transparent histories and logbooks. It took him 18 years to realise his dream and, finding he can't drive all his chosen machines, he has now decided to part with them.
At the age of 4, Richard Romagny made himself a cardboard steering wheel to drive behind his father in their family Citroën CX. An experience that shaped him, as we see from the number of Citroën CX and DS models he has collected. As a businessman at the head of Forges et Mécaniques in the Loire for over ten years, he was passionate about the brilliance of French marques. After he sold his business in 2006, Richard Romagny threw himself into building this incredible collection, sourcing vehicles he remembered from his youth. There are many flagship French models on offer: the Peugeot 205, including the legendary GTI, along with Renault's rival to the GTI, the R5 GT Turbo and the celebrated Super Cinq. This is more than a simple collection, it is a tribute to French marques and the best of French engineering. They will all be available online in the sale "A French Collection Online".
Toyota PHZJ 75 Protoy AMS1, a genuine Dakar car
Some 25 years ago during a Téléthon, Richard Romagny tried his hand driving a 4×4 and immediately fell in love with the discipline. Since that day he has taken place five times in the Atlas Rally and three times in the Paris-Dakar, always on his own. This avid adventurer and competitor has included in the sale the Toyota PHZJ 75 Protoy AMS1 that he drove in the 1999 Paris- Dakar.
« I drive alone in the car as I've been told it's almost impossible. For me, it's a challenge, the only competitive element is seeing if I can do it. I just hope to make it to Dakar, even last, that doesn't matter »
He had an unforgettable adventure at the wheel of this special Toyota, a car prepared by AMS for the most demanding rally raids in existence. With its straight-six 4.2-litre turbo-charged engine, 180 bhp, permanent four-wheel drive, reinforced front and rear axles, two shock absorbers per wheel and competition history, this is the perfect machine for the desert, the mountains or the steppes. It will be on offer from 4 November….
---
When?
Catalogue online : end of October
Online bidding opens : Thursday 4 November
Online bidding closes : from 17.00 Monday 22 November
Where?
Online sale on artcurial.com: online bidding from 4 to 22 November
Public viewing on site, at Montverdun in the Loire, for the 4 days prior to the close of bidding, in the presence of the Motorcars team.
Thursday 18 November 2021: 11h – 19h
Friday 19 November 2021: 11h – 19h
Saturday 20 November 2021: 11h – 19h
Sunday 21 November 2021: 11h – 19h
How?
To bid on one or several lots, simply register on artcurial.com. The last opportunity to make the winning bid will be on Monday 22 November from 17.00. You can also leave a commission bid.
If you want to find more news click here.
---