Tattoos: perhaps the last most unique form of human expression – in a world where everything has become interchangeable. The man is dyslexic, eldest of eight children of a Catholic butcher – and one of the most famous tattoo artists in the world. The Dutchman Henk Schiffmacher, born in 1952, full beard, stately build, owns about 40,000 tattoo devotional objects from three centuries, including the back skin of a US whaler who died around 1850. Depicted on it: a clothed woman and a crucified Jesus. For Henk Schiffmacher, the world of creativity lies in engraved lines and curved shapes. No hype. Not a trend. Tattoos are a way of life. Identity and art.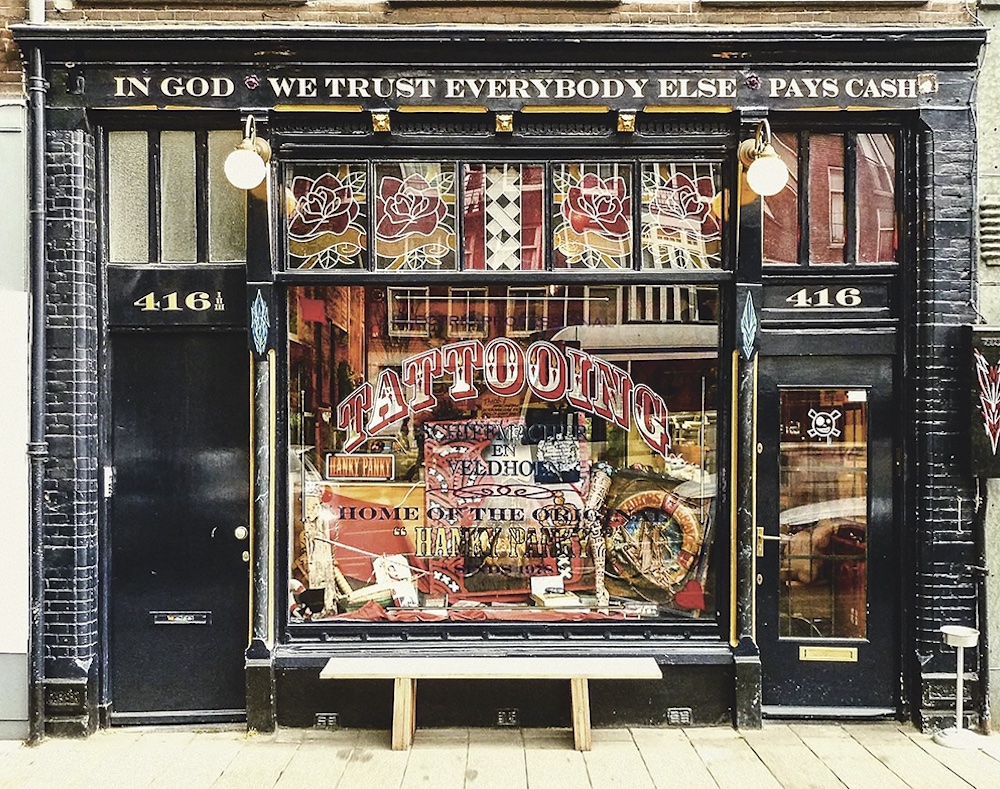 The interpersonal, the touch and not least the entire atmosphere during tattooing decide how your own feeling about the motif unfolds. Only when this is true, when tattooing has become an experience, tattoos turn into a uniqueness that can be compared with nothing. Tattoos have always been an important sign of recognition, they transport a message, a belief, an identity, sometimes awaken childhood dreams. In some cultures there was the ritual of tattooing people at the transition from child to adult, often pilgrims also got stung. The tattoo became a souvenir that was supposed to say: Look, I was in Santiago de Compostela, look, I was in Jerusalem or Japan! There are more reasons to get a tattoo than not to. The more you think about getting a tattoo, the worse it is. Sometimes in life you just have to do things that are a little crazy – and spontaneous. Most of the time, the first thought is also the best! "Tattoos are a reminder of all the traveling I did to learn about the grandiose tattoo traditions of other cultures. They are a souvenir of friendships, of one or two exes, but also of many a crazy evening where we started tattooing each other after a bottle of Jack Daniels. My body is my identity card, it tells my 68-year story," says Henk Schiffmacher. Communication, whether verbal or non-verbal, before and during tattooing, and also later when the motif is proudly presented, is an essential part of the tattoo world. You get to talk about it, in the club, at sports or on the job. Even in this day and age, where celebrities, musicians and models show us how tattoos become a second skin, there is still the one or other oblique look. The tattoo artist himself also still carries a certain image with him. Because tattooing is still a bit of an underdog profession. Henk Schiffmacher has found his place in the creative Olympus: "I can leave myself, my creativity, on someone's skin. It's something very meaningful, something intense and touching. The biggest compliment is when people look at the finished tattoo, touched and proud to have something of mine on their skin." Nina Hagen, Lady Gaga, the Red Hot Chili Peppers: they all had themselves stitched – or rather painted – by Henk Schiffmacher.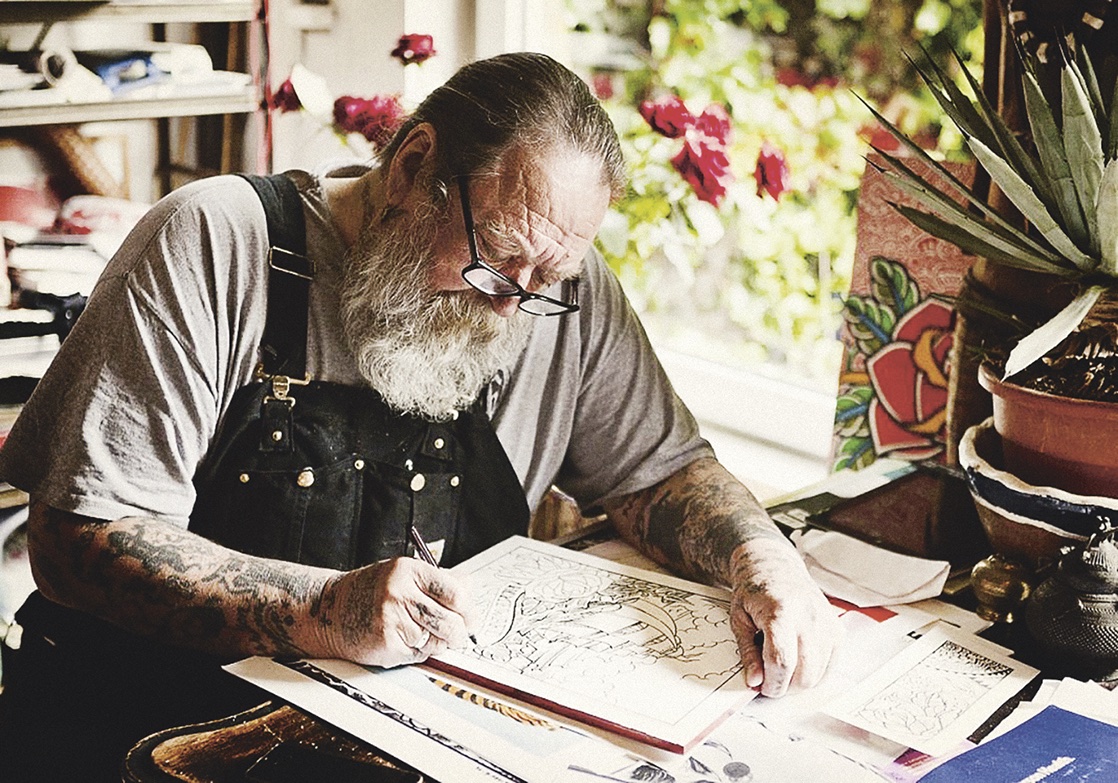 Twenty years ago, tattoos were still a real male domain. Nowadays, it's more women who are tattooed. The reasons are very heterogeneous. This goes from individual motivations to socio-political. "You want to show that you are special and that you have something special, and that the tattoo you wear that expresses something special." This remains the main reason for getting a tattoo, he said. The second most common reason is purely aesthetic. You want to carry a motif that you particularly like with you at all times. It is not intended to wear the tattoo for show or even to attract attention, but this is forgotten by many critical observers.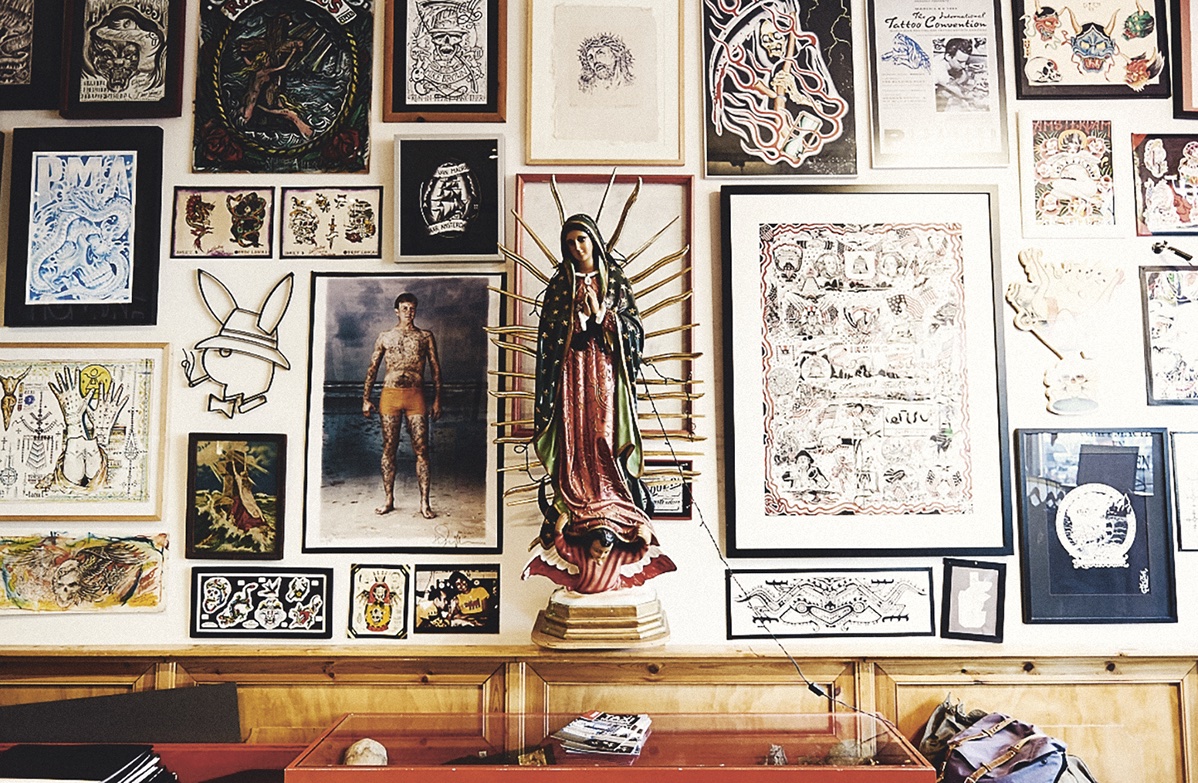 In the past, tattoos were mainly found on sailors, prisoners, outsiders and tattoo artists. Today, tattoos on hands, neck or face are no longer uncommon. They have long been considered personal body jewelry. Realistic tattoos are still in demand, but the entire range of tattoo styles is huge: stick & poke tattoos, heavy blackwork, artist tattoos and ignorant style. In addition, there are quite a few quarantine tattoos stitched in the pandemic itself. Craft and art enter into a connection that, yes, it must be said once, goes under the skin. 16 million Germans have at least one tattoo, the rate among 20- to 29-year-olds is 50 percent. The Italians tattoo most often, the Israelis the least, and the Germans are somewhere in between. Germans are just Calvinistic, sober nations, they lack the baroque, emotional, this show of the Catholic Church. The magnificently illustrated Bible, the beautiful depictions as a model, and all the hoopla of the Catholics. Less religion, more style? For most people nowadays, tattoos are probably more of a fad like soccer players. Not at all, nowadays you can see people from all social classes with tattoos. Sometimes a part of a Maori tribal flashes out of the shirt of a manager, then again you recognize a snake on the leg of a waitress. Whether in the office, in the bank, on the construction site or in the boardroom – body art in the form of tattoos can now be found everywhere.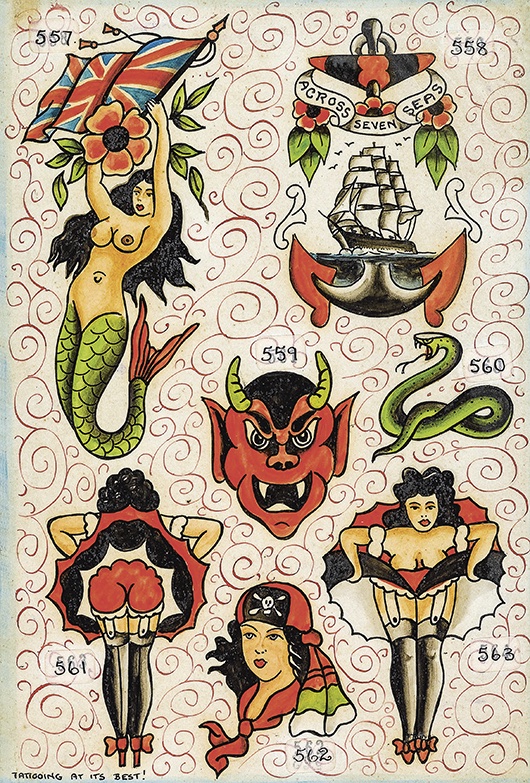 In all professions, in all social classes and in all age groups. What do these people do, what kind of life do they lead? On closer inspection, they are "normal people", people like you and me – in contrast to the past when people had the courage to express their individuality in such an uncompromising way. People who had tattoos at that time were definitely not commoners, but were part of a society that didn't care about norms. Those who wanted to demonstrate a bad boy image got a tattoo. In a time where everyone wears the same thing, uses the same cell phone and has the same hair style, this is the reason for many young people to get an individual tattoo. Current research shows that almost every second teenager has a tattoo. Since there has been a significant increase in recent years. So tattoos are probably even today more than skin decorations, they tell life stories.
Tattoo Quotes:
According to a legend, Catherine the Great owned no less than 28 small tattoos, all of which were pornographic
A tattoo becomes individual through the relationship – to the motif and to the tattoo artist
Craft and art enter into a connection that, yes, it must be said once, goes under the skin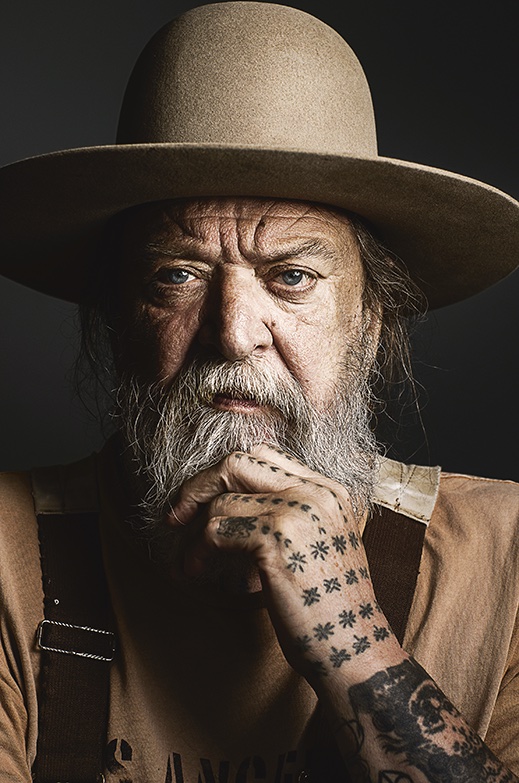 Notes to The Taschen Book:
Tattoos look good, have a fascinating charisma and there are almost endless possibilities of design. The book "TATTOO. 1730s-1970s. Henk Schiffmacher's Private Collection" (Taschen Verlag) presents a selection from his large collection. More details can be found here: www.taschen.com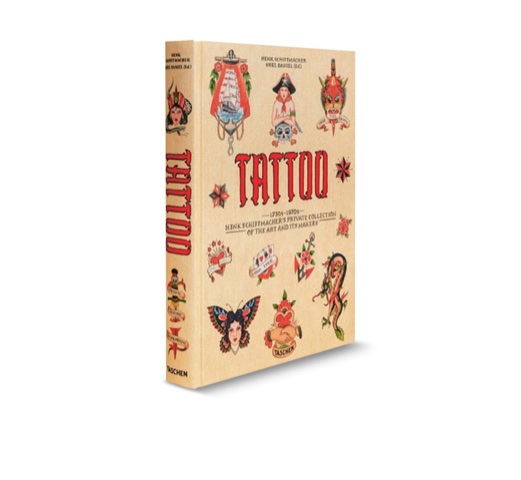 CREATIVITY IS UNIVERSAL
The Royal Delft Porcelain Manufactory has hired an unusual designer: Henk Schiffmacher, legendary tattoo artist from Amsterdam. He now decorates Delft porcelain with motifs that he actually stabs into lower legs and upper arms. But the tattoo artist's motifs are also used by many creative people and manufacturers. This concerns porcelain as well as fashion and watchmaking. However, it is not sunny and glittering worlds in which the watches take us, but rather dark abysses. Wild prehistoric animals and mythical creatures take shape in martial designs. Skulls remind us that our earthly existence is finite. Just sinister and wild, risk-taking and dangerous: the watch presented here shrinks from nothing.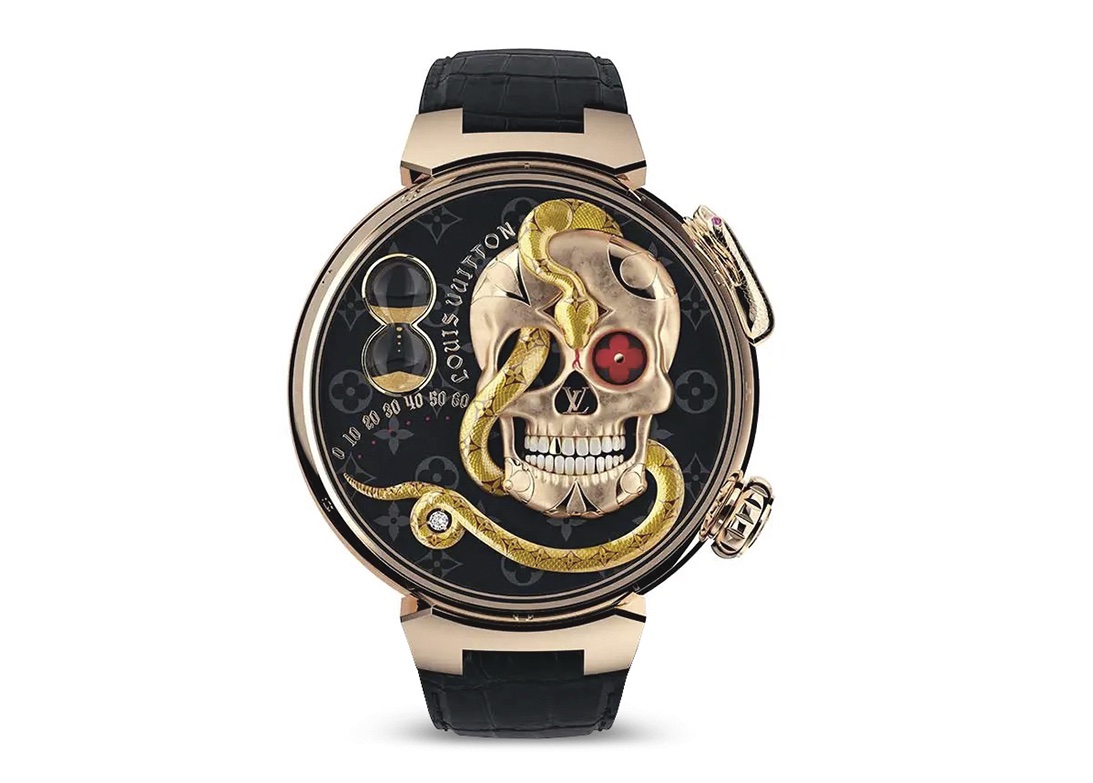 SKULL ART PAR EXCELLENCE
The Lous Vuitton Tambour Carpe Diem captivates us with its unusual skull and snake dial. The hour glass at ten o'clock serves as a power reserve indicator. A snake-shaped pusher on the right flank of the case reveals the view of the time by light pressure, while the famous words "Carpe Diem" sound. When the mechanism is released, the snake's head moves to the right, revealing the jumping hour. The snake's tail is responsible for the retrograde minute display at eight o'clock. The development of this automaton watch took a full two years. Louis Vuitton was able to draw on the experience it had already gained in special orders for watches of this type. Michel Navas, master watchmaker at Louis Vuitton explains that the goal was to create a vision of a modern Jacquemart watch for the 21st century. With this model, Louis Vuitton wants to give Jacquemart watches back their original meaning. In this model, the framework of the Tambour Carpe Diem was built around two main axes. The automaton is used here purely for functional purposes, as it shows the time without any hands at all. When you press a pusher, the miniature scene on the dial comes to life on your wrist. The snake and the skull take the role of the Jacquemart and show the time. At the same time, the vanitas motif represented by the snake and the skull is implemented in a positive and at the same time subversive way.
Photo Credit: Taschen, Tattooing.nl
Report by Bert Langenoos – Previously published by Retrowelt RW 24