For his Ferrari Monza SP2, Bavarian entrepreneur Stefan Mayr wanted something exclusive. So he tasked the Tailor Made specialists to add personalised touches that enhanced the car's sportiness while highlighting its classical aesthetic.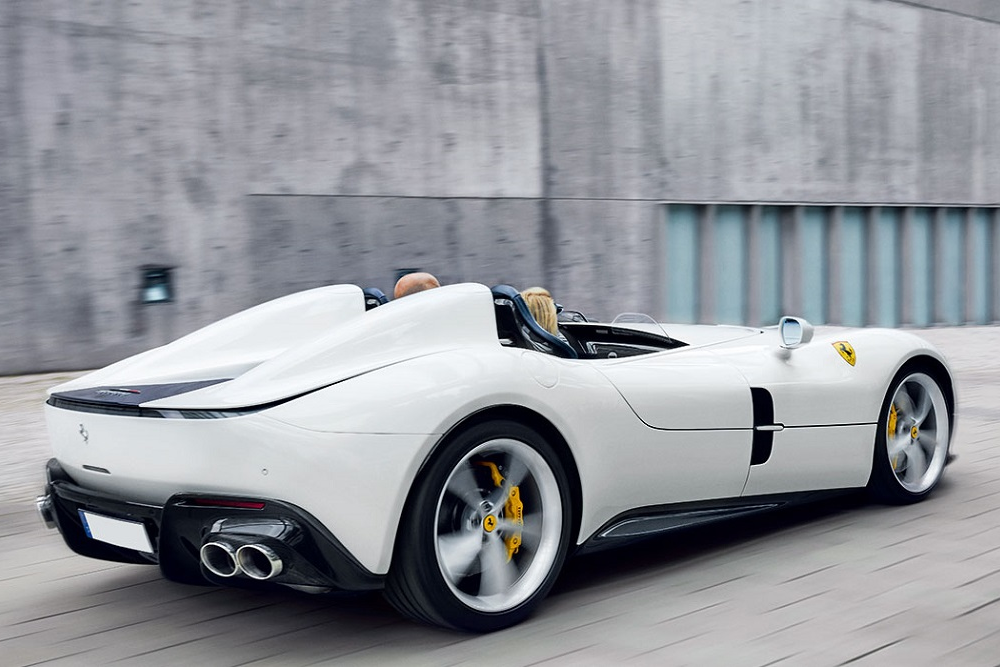 "Nobody wants to help me with it, so I can relax," grins the 48-year-old real estate entrepreneur from Munich. However, in his meagre 'me-time', the Bavarian businessman has to pick carefully which of his 25 Ferrari jewels will receive his attention.
A very special model was added last December: a Ferrari Monza SP2. Tailor Made, of course; it's the perfect barchetta. "A Christmas gift to myself," he remarks, jovially.
Anyone who thinks that Mayr must have grown up with the rosse from Maranello is very much mistaken. He only discovered the incomparable Italian sports cars in 2012. "My first Ferrari was a blue FF," the father of two teenagers recalls. Two years later a 458 Speciale arrived, followed by an F12.
Then Mayr entered history – with the purchase of a 250 GT Pininfarina Coupé. So he bought and sold and traded. "But at some point I decided not to sell any more cars, if possible," he says, adding that he bitterly regretted selling an F50 and a 250 GT SWB. And so a collection began to form, one which ultimately also enabled him to get onto the short list of customers to whom Maranello offers its coveted limited-edition special models.
The Monza SP1 and SP2 marked the beginning of Ferrari's Icona series in 2018; special models produced in very limited numbers that are remindful of iconic cars from the company's history. In the Monza's case, the references were to the 750 Monza, 166 MM and above all the 860 Monza from 1956, the latter with a 310cv 3.5-litre four-cylinder engine on a 290 MM chassis.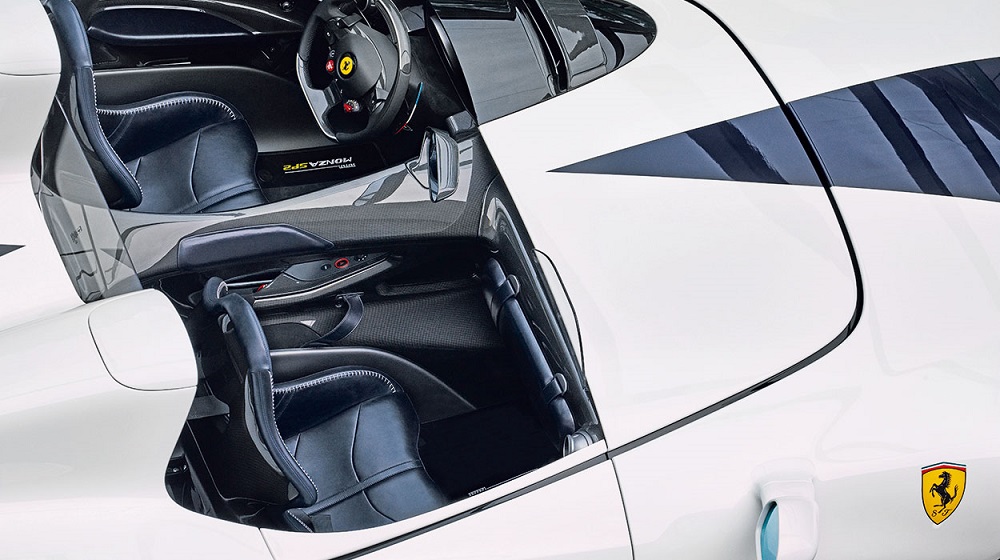 With it, the Scuderia won the World Sportscar Championship in the same year. The technology of the Ferrari 812 Superfast is hidden under the gorgeous monocoque structure of the SP1 and SP2, characterised by their small scissor doors and distinctive head fairings. The Monza's naturally aspirated V12 with 810cv has 10 more horses than the 812 Superfast, a feat achieved through optimised flow dynamics in the intake ducts. Only 499 Ferrari Monza SP1/SP2 were built. No wonder that they are so rarely seen.
"I wanted my Monza just in the classic colours, that is, in white and blue," Mayr – who took possession of his Tailor Made Ferrari Monza late last year – says, explaining his colour choice after driving his gem to the photo shoot location in Messestadt Ost, a few kilometres east of Munich.
The barchetta does not come as standard with classic racing stripes; the blue lines were created with the help of the Ferrari designers. Mayr ordered blue vintage leather with white stitching for the inside. And then a few finishing touches were added, like the colours of the Italian flag on the paddles and on the rear. A nod to his partner, Michela, who is Italian. That is why he decided on the two-seater: "We want to experience some events together with it."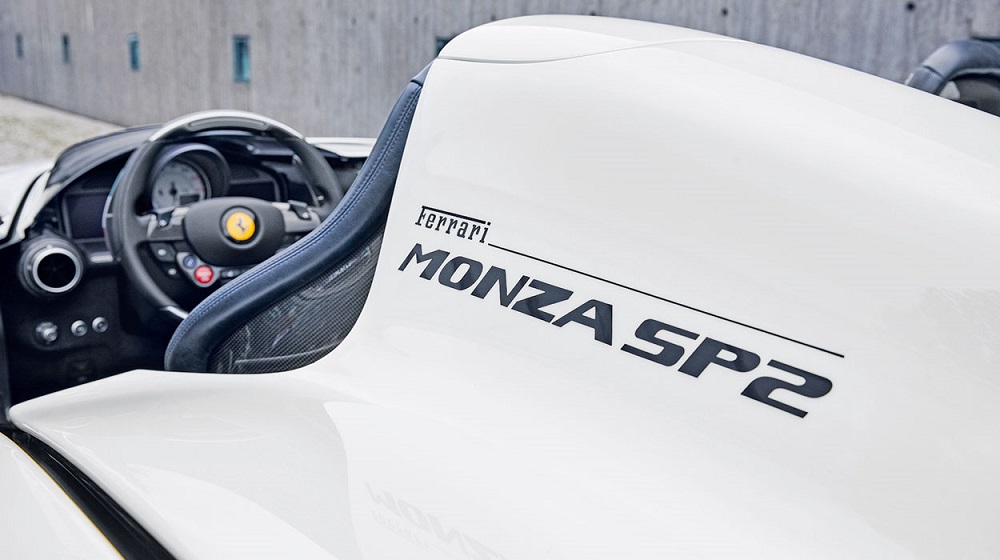 Mayr's large collection is not only intended as a nest egg for troubled times: each of his cars, with the exception of the 488 Challenge for track days, is registered and can be driven all year round. He has many to choose from – including, among others, a 365 GTS4 ('Daytona Spyder'), a 288 GTO, an F40, a LaFerrari Aperta and a GTC4Lusso – and every car is in brand new condition.
The photo shoot is finished, and it's time to take the Monza SP2 back to the garage at home. A storm has been forecast for Munich – as is so often the case with the long, wet summer in the south of Germany – and the SP2 needs a roof over its head. The twelve-cylinder starts with an impressive rumble, and the happy couple quickly brings the barchetta to safety.
It is possible that Stefan Mayr will need another hour for himself afterwards. He will probably clean his Monza SP2…
If you want to find more news click here.
---