The Alphonse atoll group is considered one of the most pristine, untouched Edens of the world, making it a nature lover's paradise.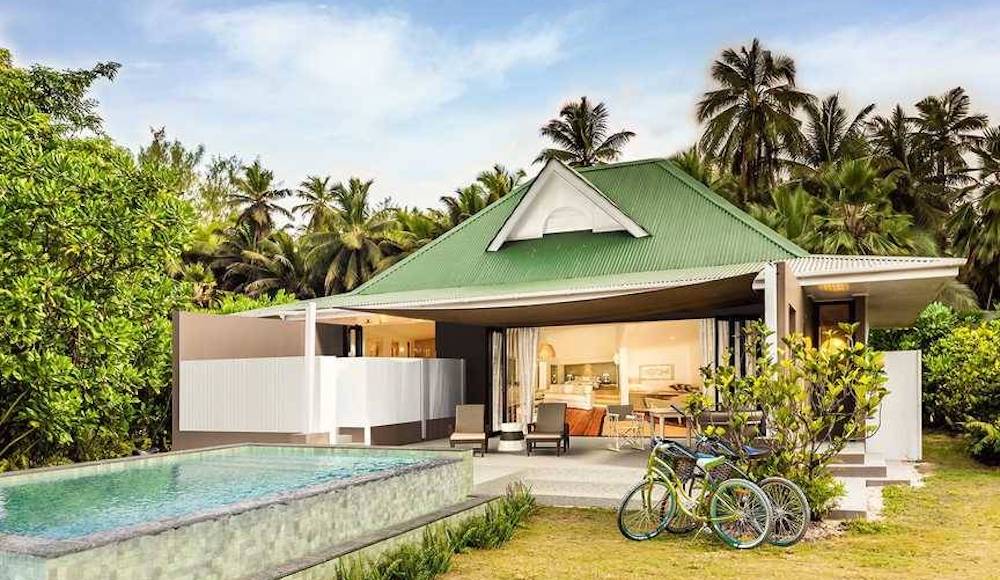 The magnificent island threesome comprising Alphonse, St. Francois and Bijoutier lies in the very heart of the Indian Ocean as part of the Seychelles outer island group. Lying 7 degrees south of the Equator and 400km (250 miles) South West of Mahé, it is blessed with one of the world's healthiest climates and miles of unblemished shorelines, lagoons and sea flats.
Accommodation
Alphonse Island features a single lodge with accommodation comprising of Beach Bungalows, Beach Villas and Beach Retreats built alongside the water's edge, each with spectacular ocean views.
Alphonse Island's remote geographical location lends itself to an atmosphere of undisturbed solitude; allowing you to feel like you are the only person on a deserted island, yet offering all the amenities and facilities that will make your stay extremely comfortable and enjoyable.
Enjoy the sense of space, both indoors and out, with glimpses of the ocean from your patio and unblemished beaches just a few paces away.
About Seychelles
The scattered jewels of the Indian Ocean
The Seychelles is an archipelago in the Indian Ocean, situated east off the coast of Africa, north-east of Madagascar and just a few degrees south of the equator. The archipelago consists of 115 islands. Victoria is the capital, situated on the main island of Mahé.
The Seychelles has a small population of just over 92,000 people, displaying a multiracial blend of African, Asian and European descent to create a modern Creole culture. French and English are the official languages along with Seychellois Creole.
The majority of the islands are uninhabited, with more than 50% of the total land area under natural conservation (a world record), making the Seychelles a leader in sustainable tourism.
Click here for further information
more information: alphonse-island.com
---