In 1972 the FIA introduced a new 3-litre engine limit for sports cars, replacing the 5-litre limit that made sports cars of the period as fast – sometimes faster – than Formula 1 cars. The ruling was met with dismay by manufacturers, race fans and drivers alike but no category was permitted to detract from Formula 1.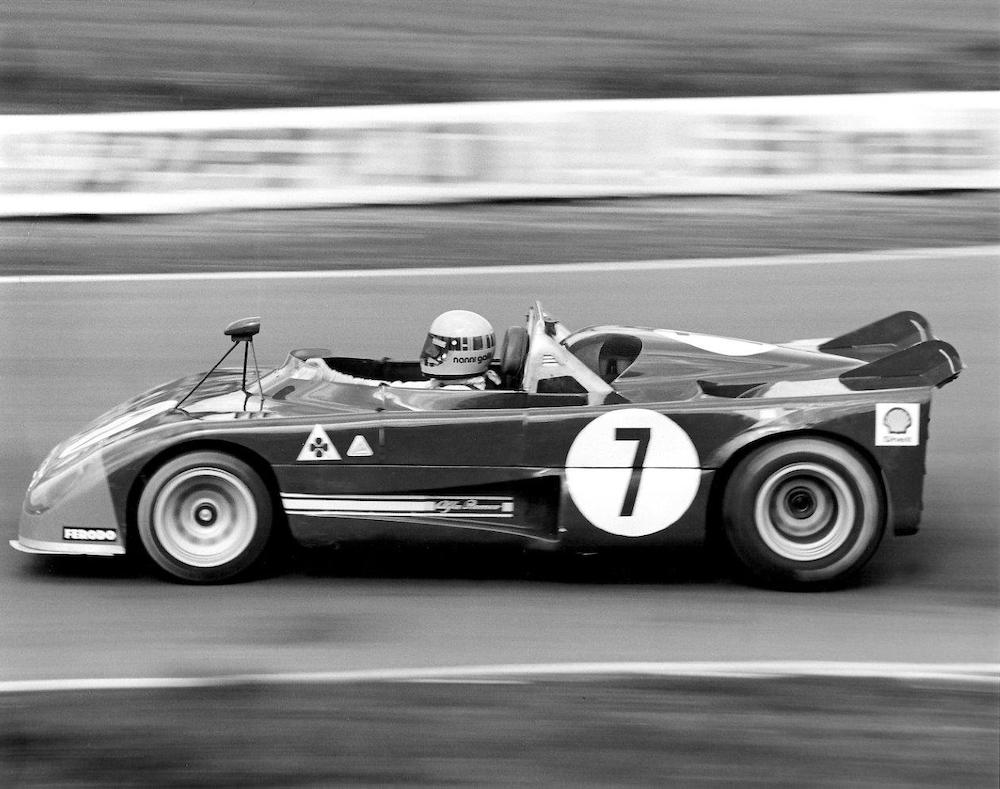 As a result of some creative engineering, the mighty Porsche 917 and Ferrari 512 showed signs of upstaging the 'ultimate' form of  motorsport and that could not be permitted. Ferrari quickly introduced its 3-litre contender, the 312PB, while Alfa Romeo saw an opportunity to take part in the new World Championship for Makes for Prototype Sports Cars (Group 5) with the T33/TT/3, its factory cars racing under the title of Autodelta SpA.
BOAC 1000km 1972
The championship consisted of 11 endurance races and shown here is the works entry of Nanni Galli and Helmut Marko competing at the BOAC 1000km at Brands Hatch in April 1972. They finished in sixth place and were one of three Alfa Romeos that finished in the top six at this round of the championship with Ferrari scoring a first, second and fifth. The Ferrari team, with its dominant 312PB and line-up of Formula 1 drivers, proved almost invincible. As the other major automobile manufacturers gradually lost interest in the revised championship, it struggled on for another four seasons with only Ferrari and Alfa Romeo taking serious interest; sports car racing would never regain its lost status.
From 'Moments in Motorsport' by Trevor Legate. To purchase a copy contact tlegate@btinternet.com for details.