In the early 1950s Alfa Romeo left international racing to focus entirely on the production of mass-produced road vehicles, despite having been extremely successful both before and after the war with four overall victories in the 24 Hours of Le Mans War with Nino Farina and Juan Manuel Fangio winning the first two Formula 1 World Championships in 1950 and 1951.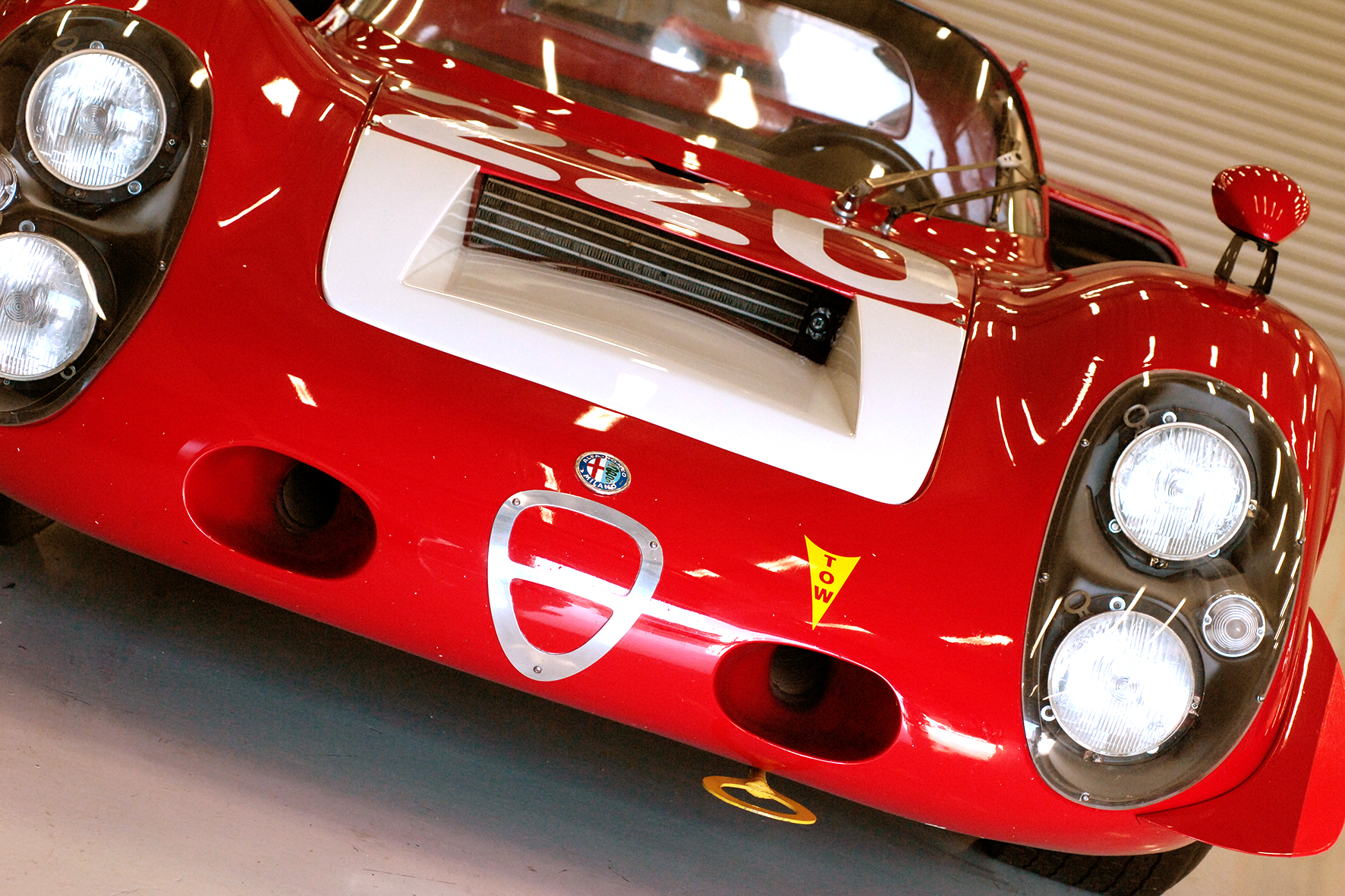 The street Alfas, especially the Type 1900, were extremely popular and just as successful in touring car races. They were used by gentleman drivers and often outperformed the competitors.
These successes further underlined the sporting ambitions of Scuderia Alfa Romeo.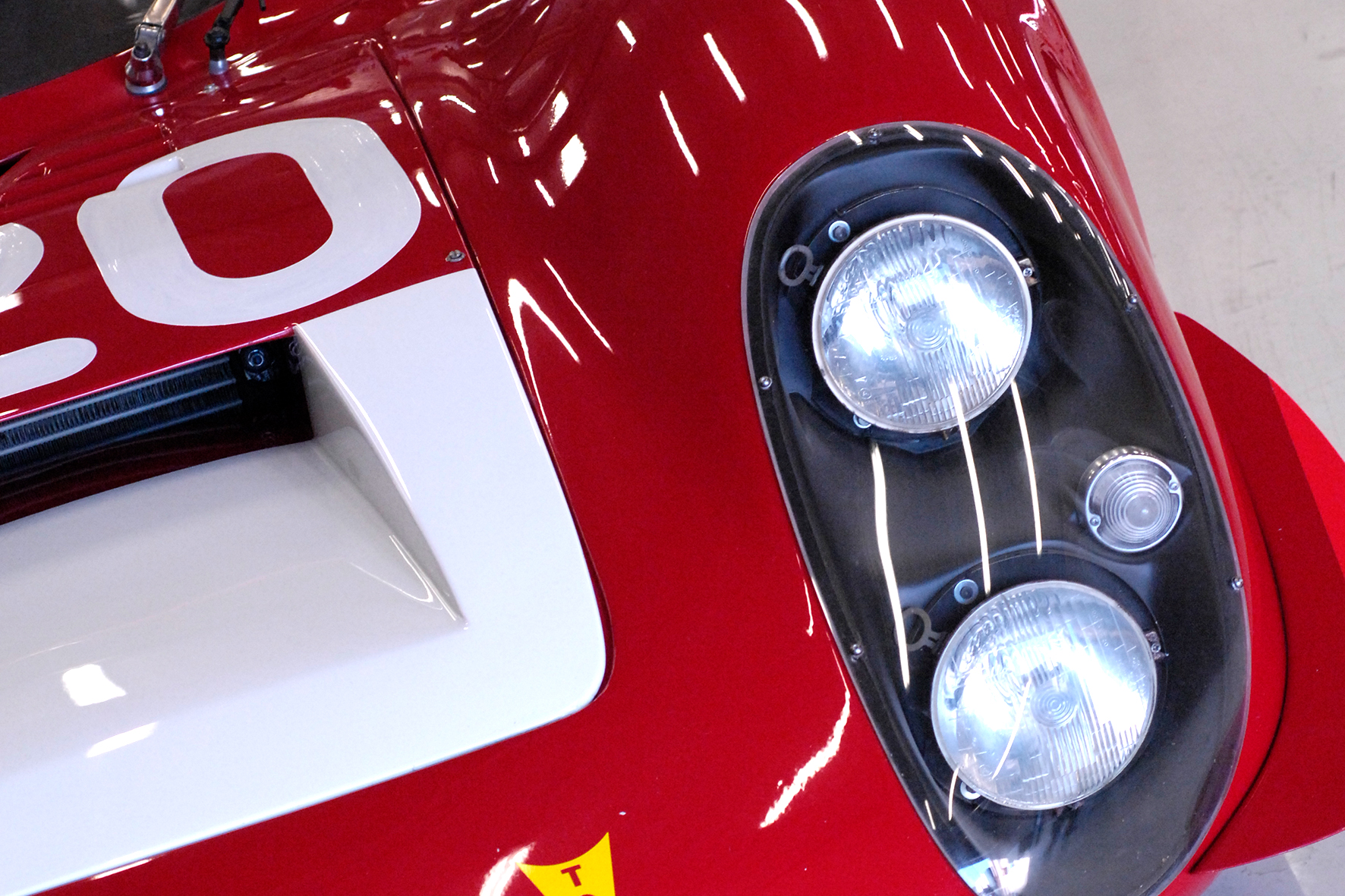 For this reason, Alfa Romeo returned to the international circuit in the mid-1960s. Now they wanted to win the world championship for sports prototypes.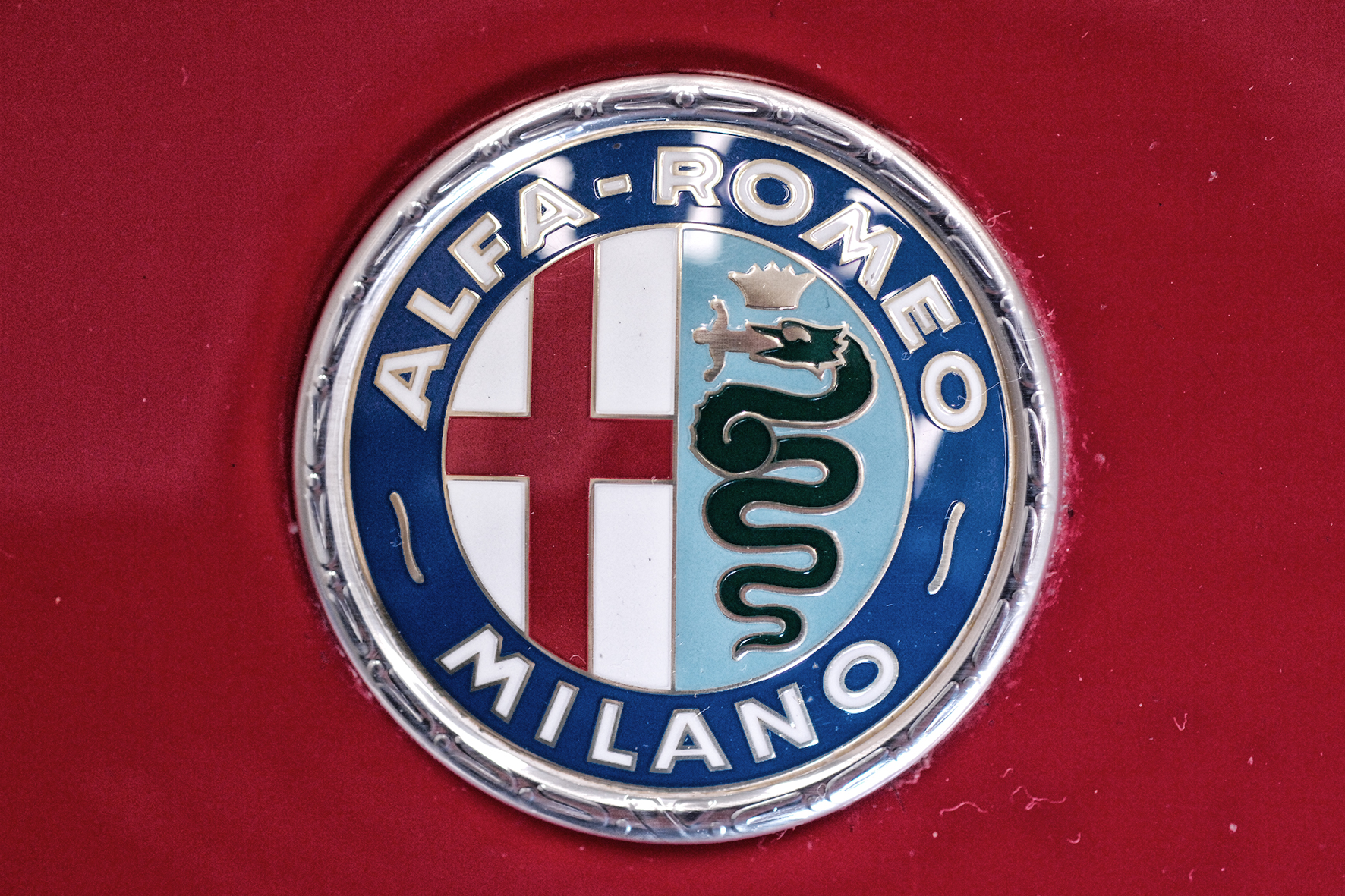 It was decided at Autodelta, a small manufacturer that built racing cars and had been taken over by Alfa Romeo, to develop the Type 33/2 under the direction of the great engineer Carlo Chiti.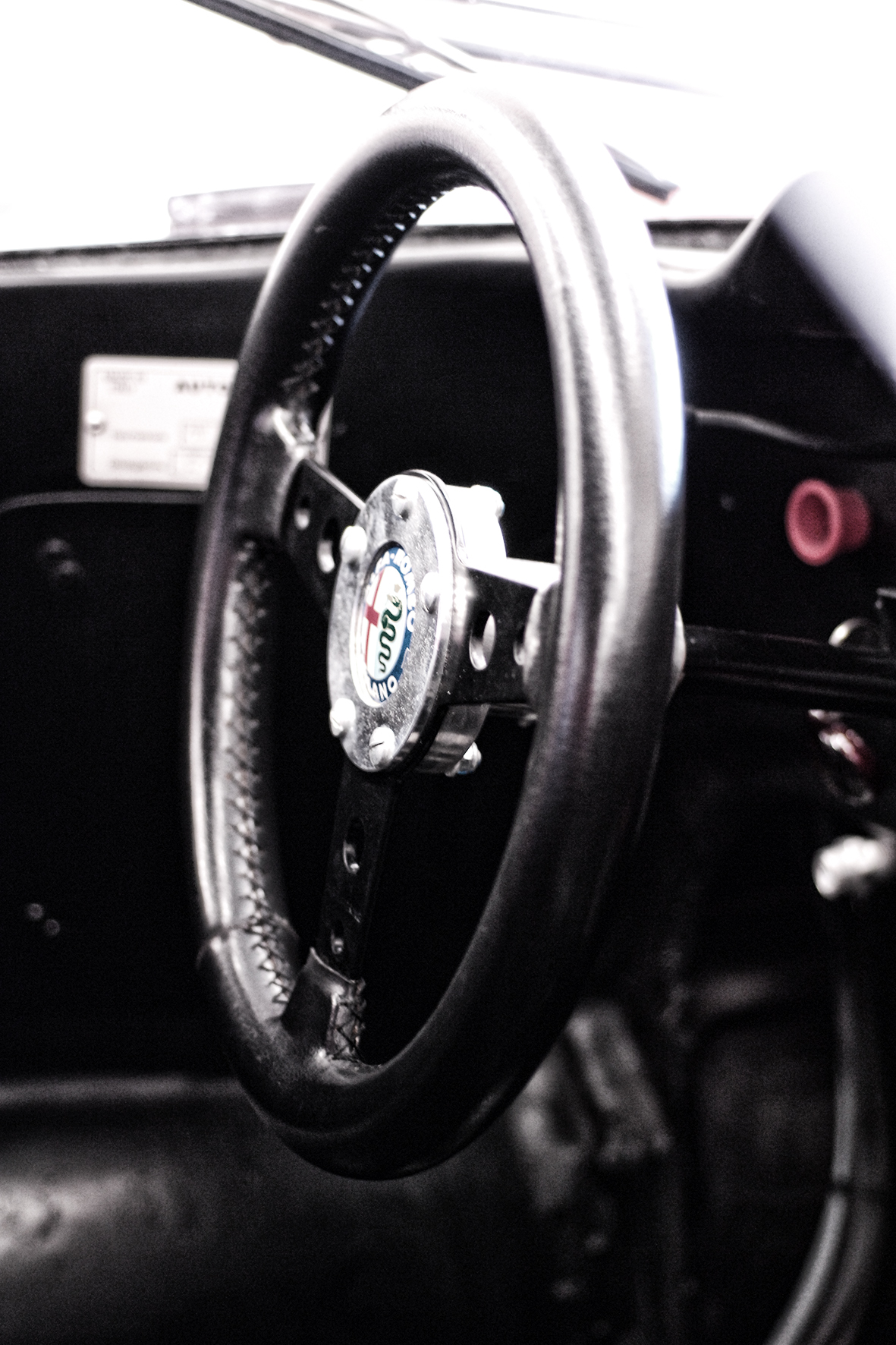 The result of the developments was an extremely powerful racing car with a 90° V8 cylinder engine that managed 270 hp with a displacement of just two liters. It had 16 spark plugs, four overhead camshafts and had a maximum speed of around 10,000 rpm. Thanks to its particularly low weight – 580 kg – it was capable of top performances of 298 km/h. The chassis consisted of an H-shaped structure, at that time this design was absolutely unique and a great technical innovation. This structure made of 3 aluminum tubes with a diameter of about 20 cm also accommodated the tank.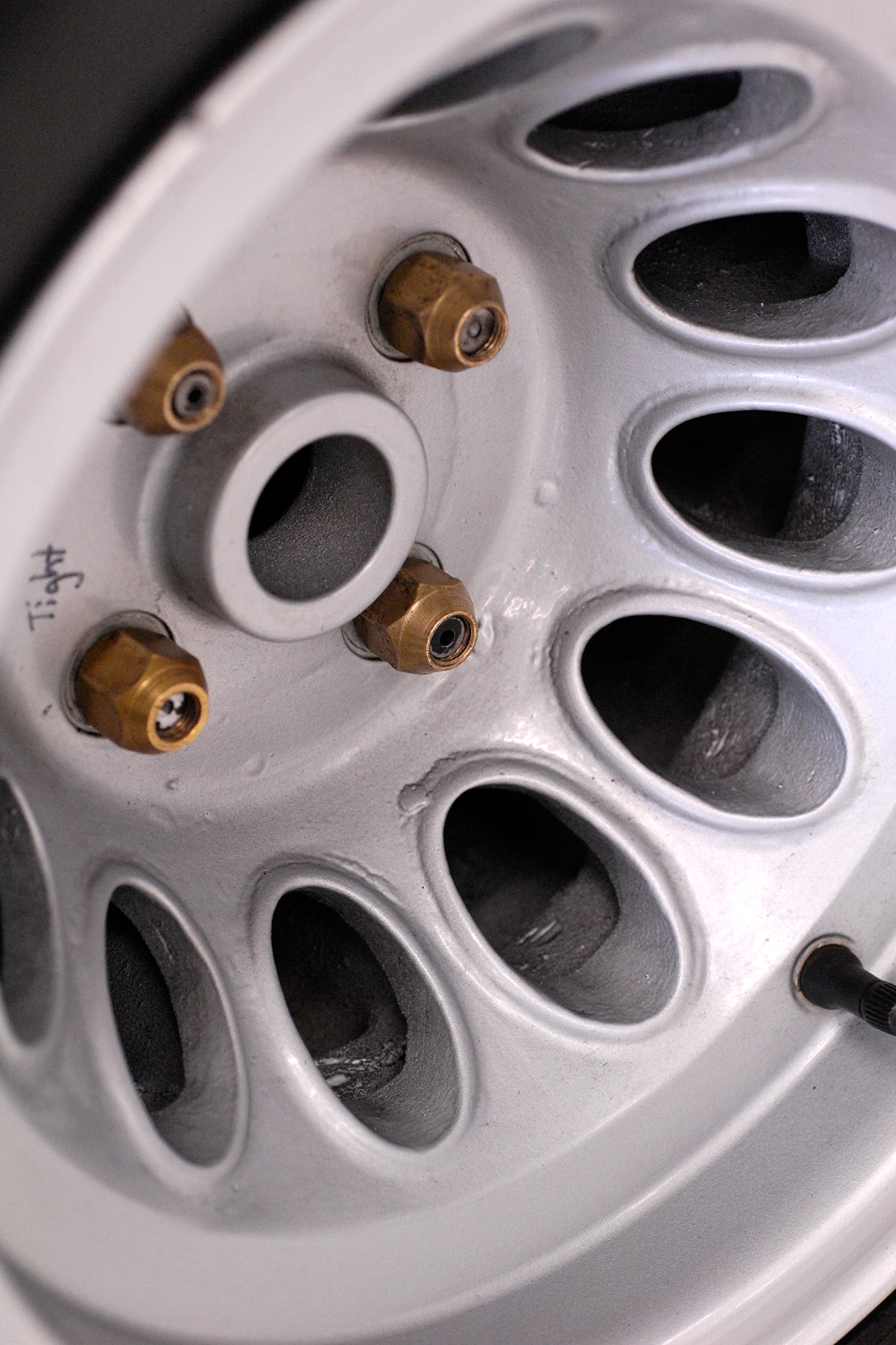 The new car was launched on March 6, 1967 and in February next year won the first major race with a double victory – taking the first two places in the 2-litre class of the Daytona 24 Hours. That's why Alfa Romeo's Tipo 33 became known as the "Daytona".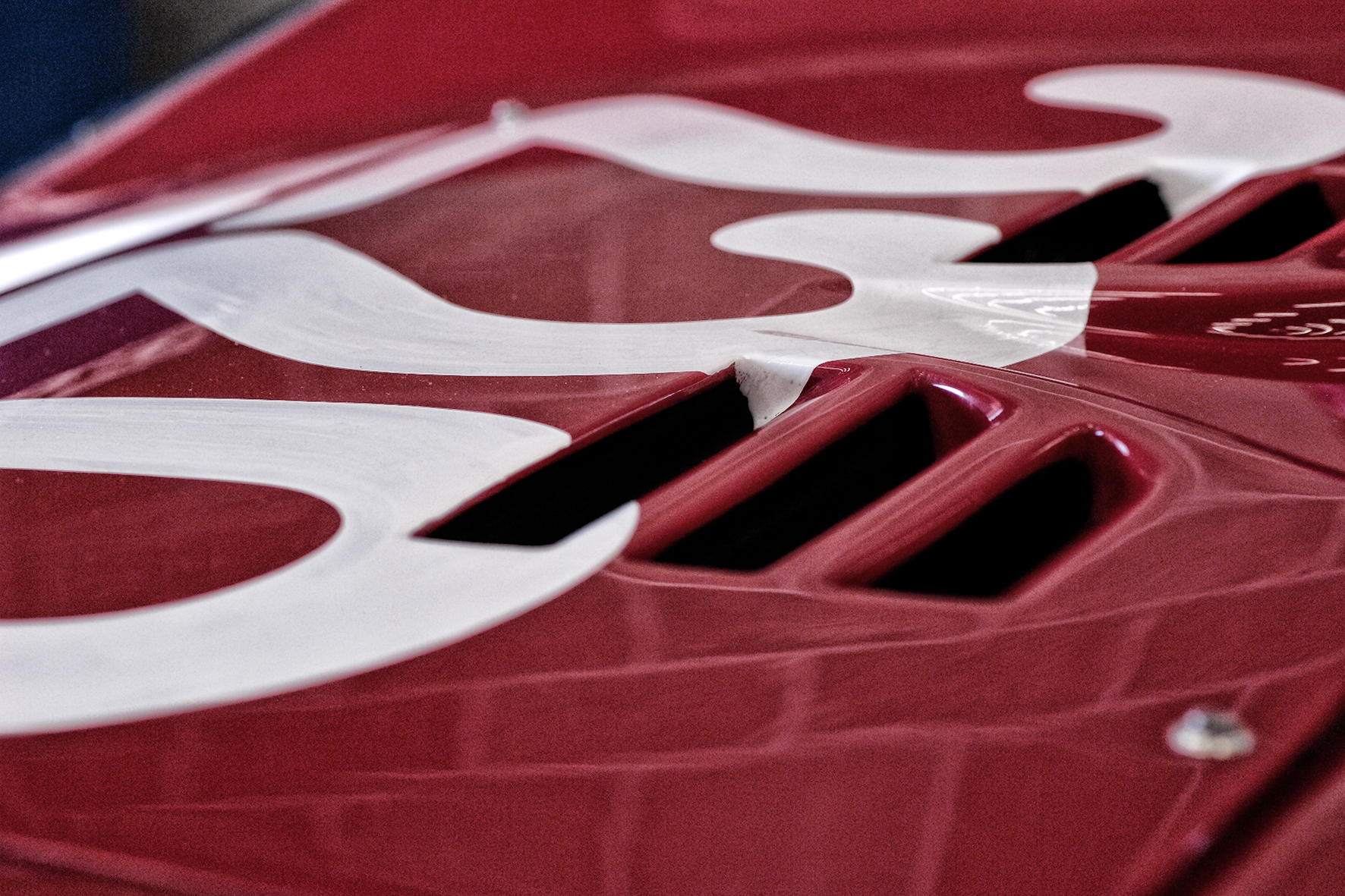 In fact, the Alfa Romeo took overall victory in its very first race, the Fléron Hill Climb in Belgium.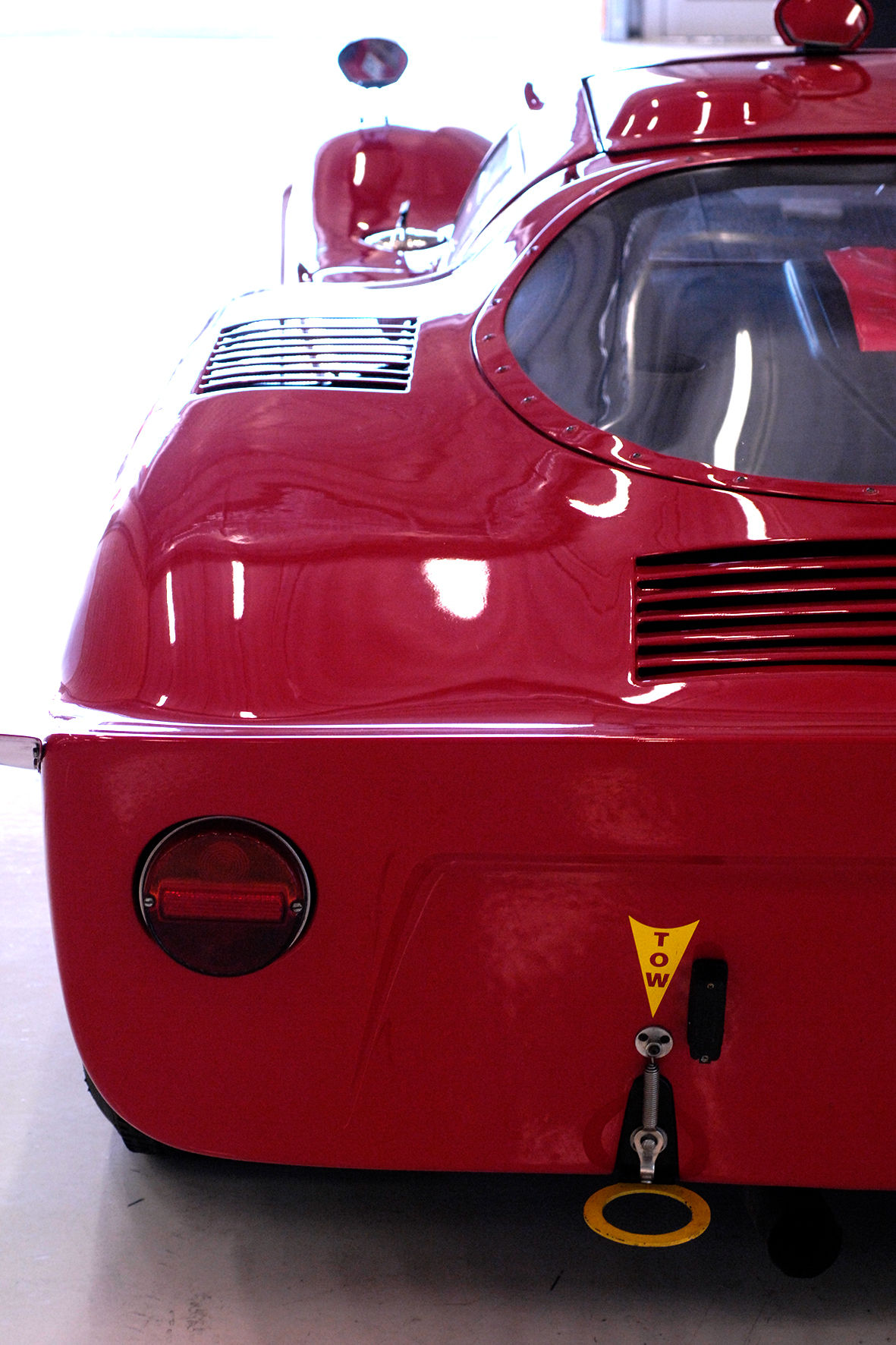 The Alf Romeo 33/2 Daytona shown here is the only one equipped with a 2.5 liter engine, with chassis number # 015 Works Autodelta. It was used in 1968 by the Autodelta factory and in 1969 by Team VDS, van der Straaten.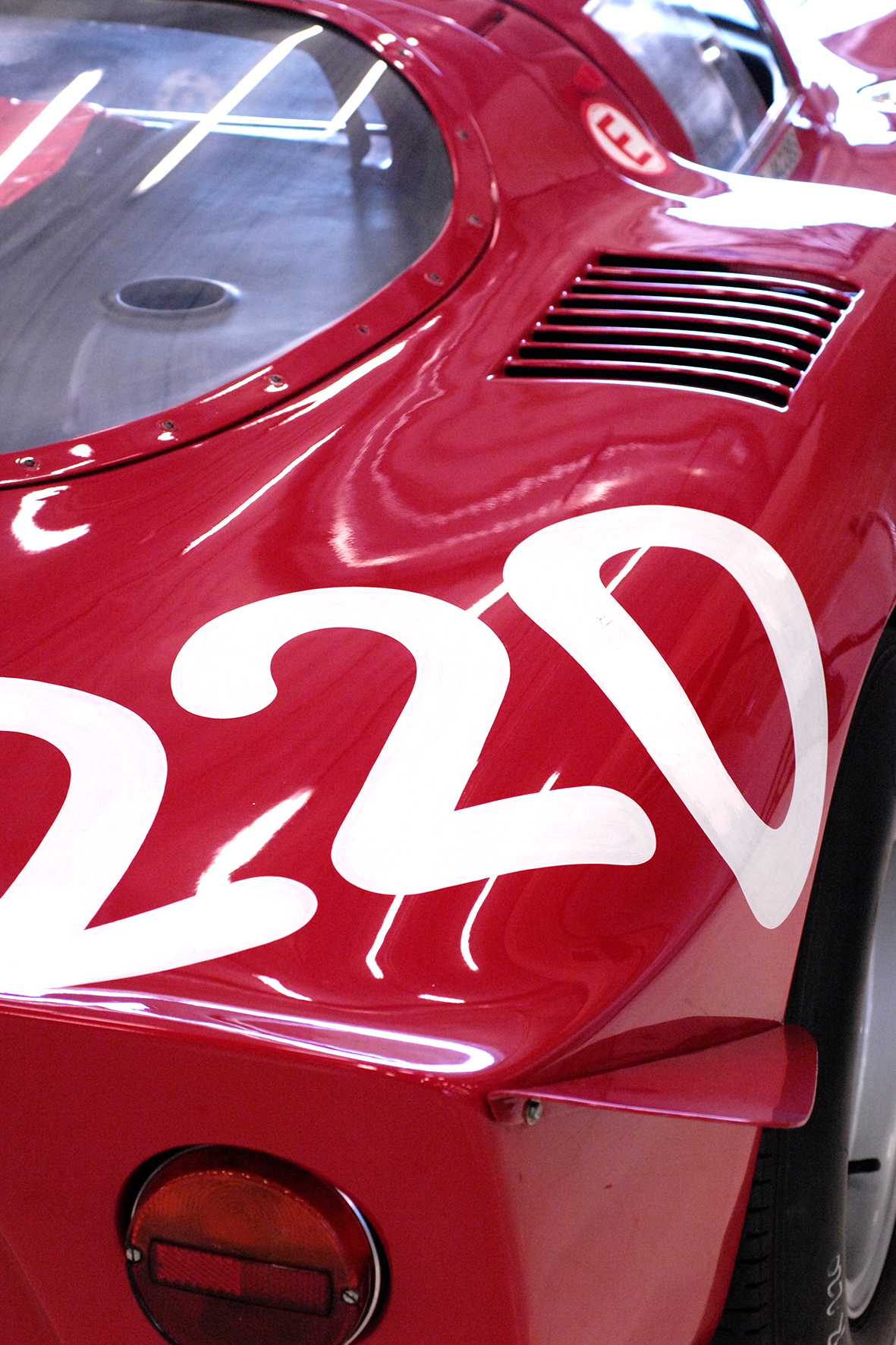 In 1968 it was used at the 24 Hours of Daytona, the Targa Florio and the 24 Hours of Le Mans, among others. It was driven by Nino Vaccarella, Udo Schütz, Mario Andretti, Lucien Bianchi and Ignazio Giunti, among others.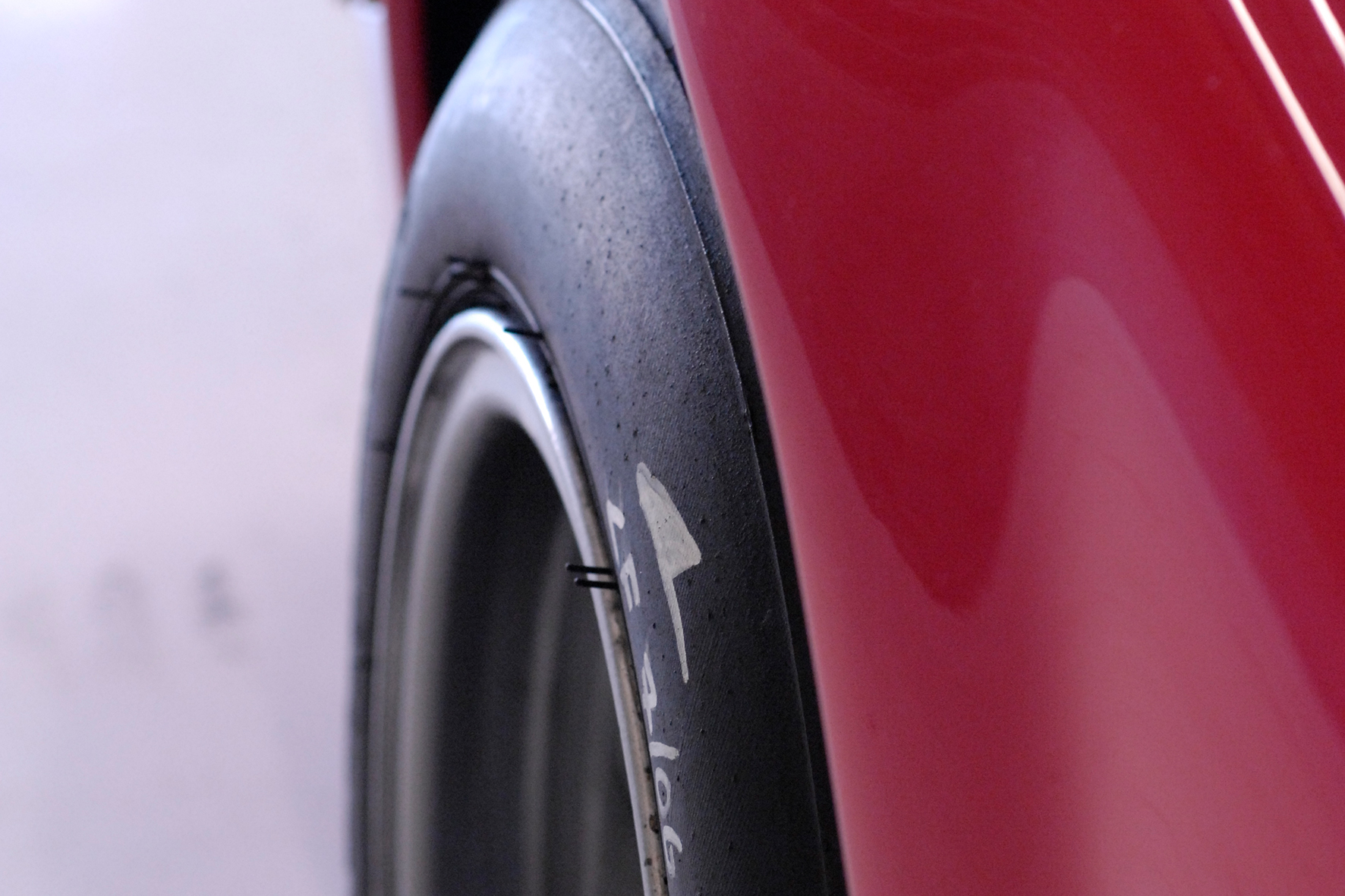 Unfortunately, I only had the pleasure of capturing this wonderful car once, at the Six Hours Spa event in 2008.
The proportions of the body always fascinate me, the Alfa Romeon 33/2 is a rather small racing car but it still looks powerful and fast. Find out more about our photographer Ralph Lüker.