Alavya is a magical settlement of six unique houses with 25 rooms, some face a large courtyard, others small patios enhanced with white mulberry, olive, mastic and a wide array of fruit trees.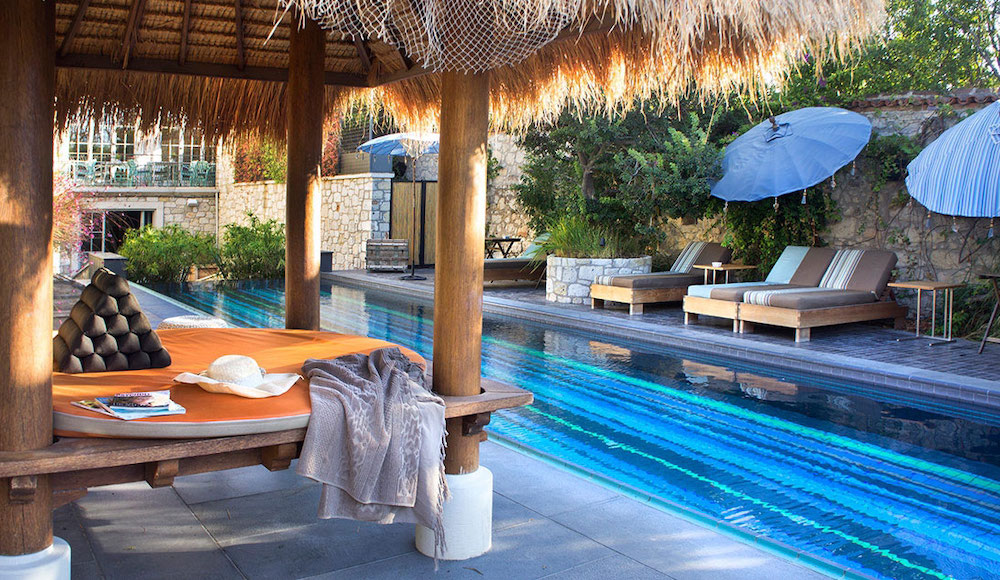 Each house tells its own story and has its own style. These restored historical houses embrace the past, different in flavor yet similar in character they were built, decorated and are operated with utmost respect for nature. Alavya is a place to linger, to love and to stay feeling happier and lighter. To leave only means coming back.
Honouring the past whilst embracing the best of modern technology, Alavya has been brought to life by the architectural team at POLİMEKS, an internationally acclaimed world wide construction company at the heart of many prominent and prestigious projects.
Individually styled rooms thoughtfully envisioned by interior designer extraordinaire, Hakan Ezer are adorned with contemporary works by renowned Turkish artists from the owners private collection.
A resident of Alaçatı, Ezer's design imbues Alavya with a unique, whimsical beauty: an atmospheric reflection of his elegant taste, artistic passion, and his desire to merge past and present with local and natural flair.
Click here for further information
more information: alavya.com
---