The Jaguar D-Type was produced by Jaguar Cars Ltd. between 1954 and 1957. Designed specifically to win the Le Mans 24-hour race, it shared the straight-six XK engine and many mechanical components with its C-Type predecessor.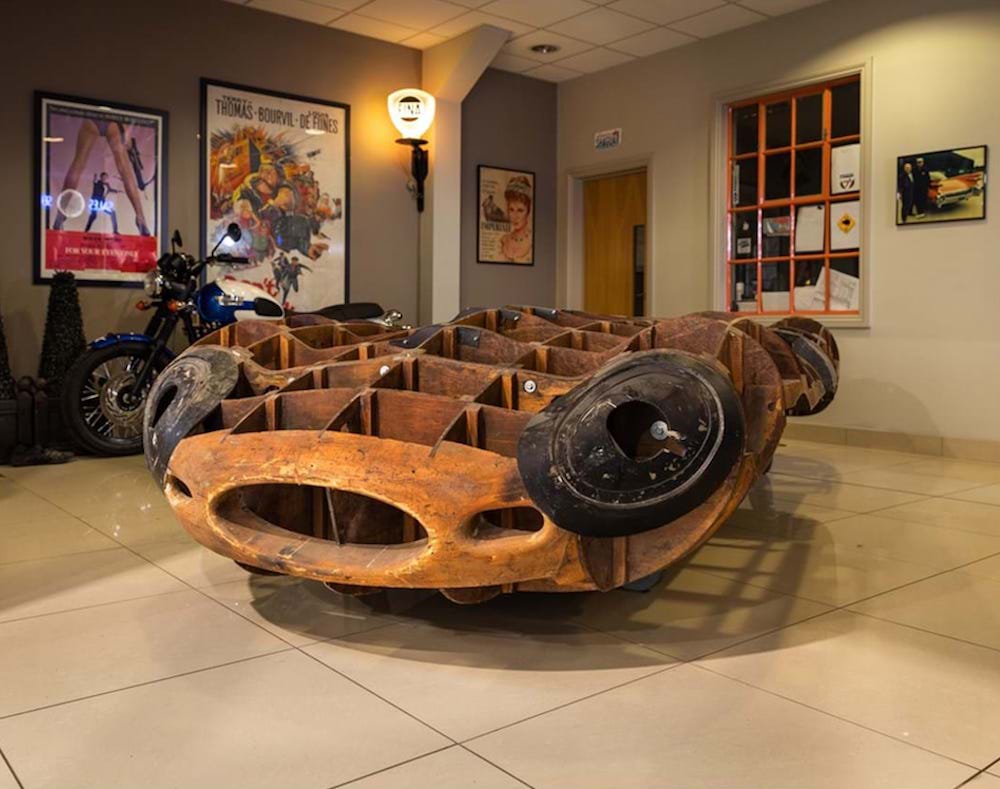 ---
One of the original 'bucks' used to build the eponymous Jaguar D-Type Long Nose
Superb original condition and could still be used today!
Lot Number 236/ Estimate £70,000 – £90,000


---
Its structure, however, was radically different, with innovative monocoque construction and slippery aerodynamics that integrated aviation technology, including in some examples a distinctive vertical stabiliser. Engine displacement began at 3.4 litres, it was enlarged to 3.8 litre in 1957 and reduced to 3.0 litre in 1958 when Le Mans rules limited engines for sports racing cars to that maximum. D-Types won Le Mans in 1955, 1956 and 1957. After Jaguar temporarily retired from racing as a factory team, the company offered the remaining unfinished D-Types as street-legal XKSS versions, whose perfunctory road-going equipment made them eligible for production sports car races in America. In 1957, 25 of these cars were in various stages of completion when a factory fire destroyed nine of them. Total production is thought by some to have totalled 71 D-Types, including 18 for factory teams and 53 for privateers (plus an additional 16 D-Types were converted into road-legal XKSS versions). Jaguar is quoted as claiming it built 75 D-Types.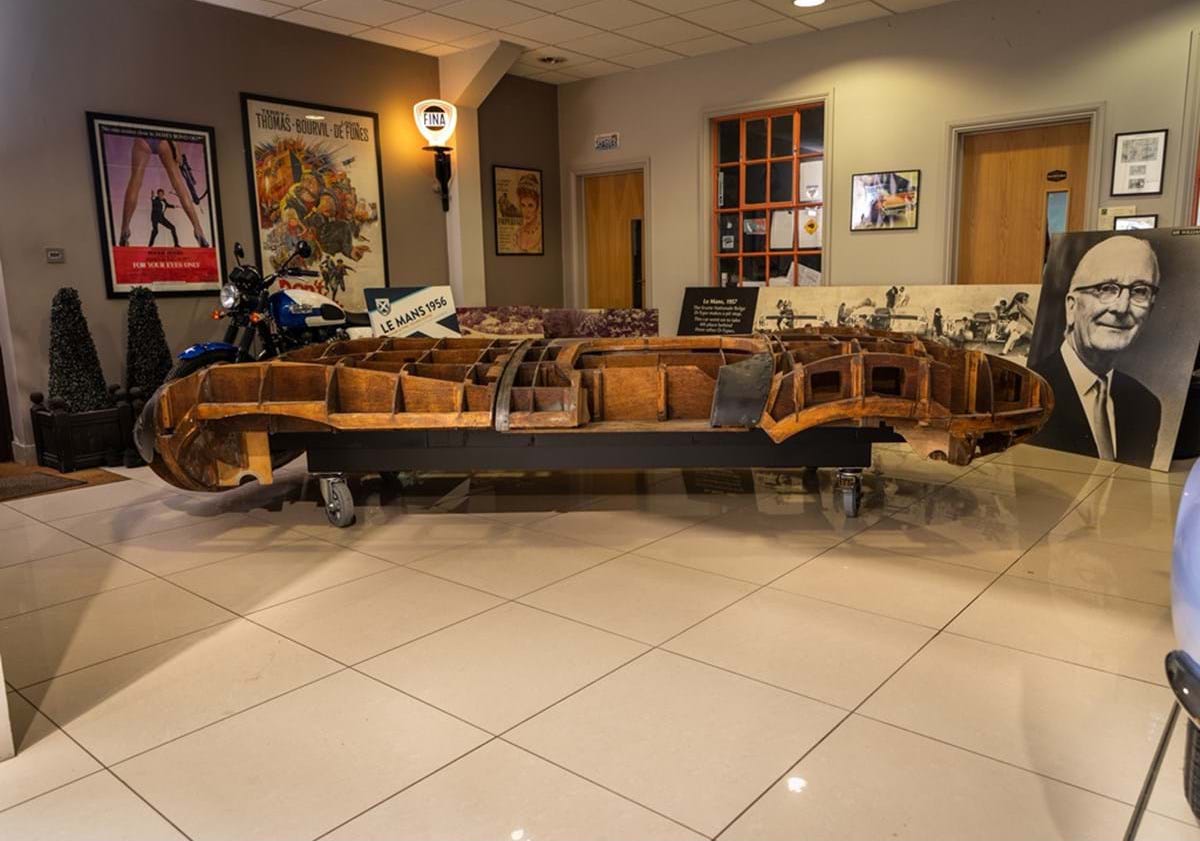 The design applied aeronautical technology, revolutionary at the time. The 'tub', or cockpit section, was of monocoque construction, mostly comprising sheets of aluminium alloy. Its elliptical shape and comparatively small cross-section provided torsional rigidity and reduced drag. To the front bulkhead was attached an aluminium tubing subframe for the engine, steering assembly, and front suspension. Rear suspension and final drive were mounted to the rear bulkhead. Fuel was carried in the tail and the designers followed aviation practice by specifying a deformable Marston Aviation Division bag in place of a conventional tank.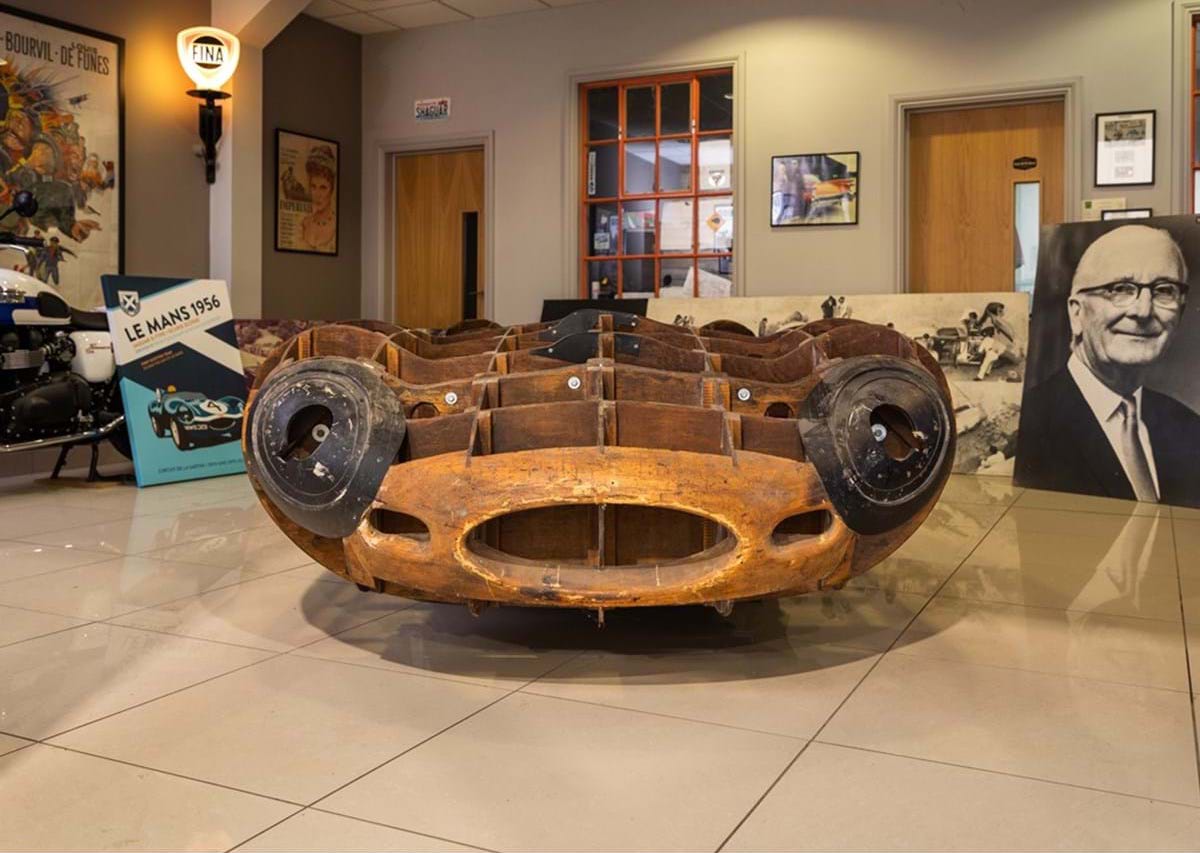 The aerodynamic influence was partly the work of Malcolm Sayer, who had joined Jaguar following a stint with the Bristol Aeroplane Company during the Second World War and later worked on the C-Type. The D-Type required a minimal frontal area. To reduce the XK engine's height dry sump lubrication was developed and it has been said that the car's frontal area was also a consideration in canting the engine at 8½ degrees from the vertical (which necessitated the offset bonnet bulge). Philip Porter, in his book Jaguar Sports Racing Cars, says that 'a more likely reason was to provide extra space for the ram pipes feeding the three twin-choke Weber carburettors.' Reducing underbody drag contributed to the car's high top speed; for the long Mulsanne Straight at Le Mans, a fin was mounted behind the driver for aerodynamic stability. For the 1955 season, factory cars were fitted with a longer nose, which lengthened the car by 7½ inches and further increased maximum speed; and the headrest fairing and aerodynamic fin were combined as a single unit that smoothed the aerodynamics and saved weight.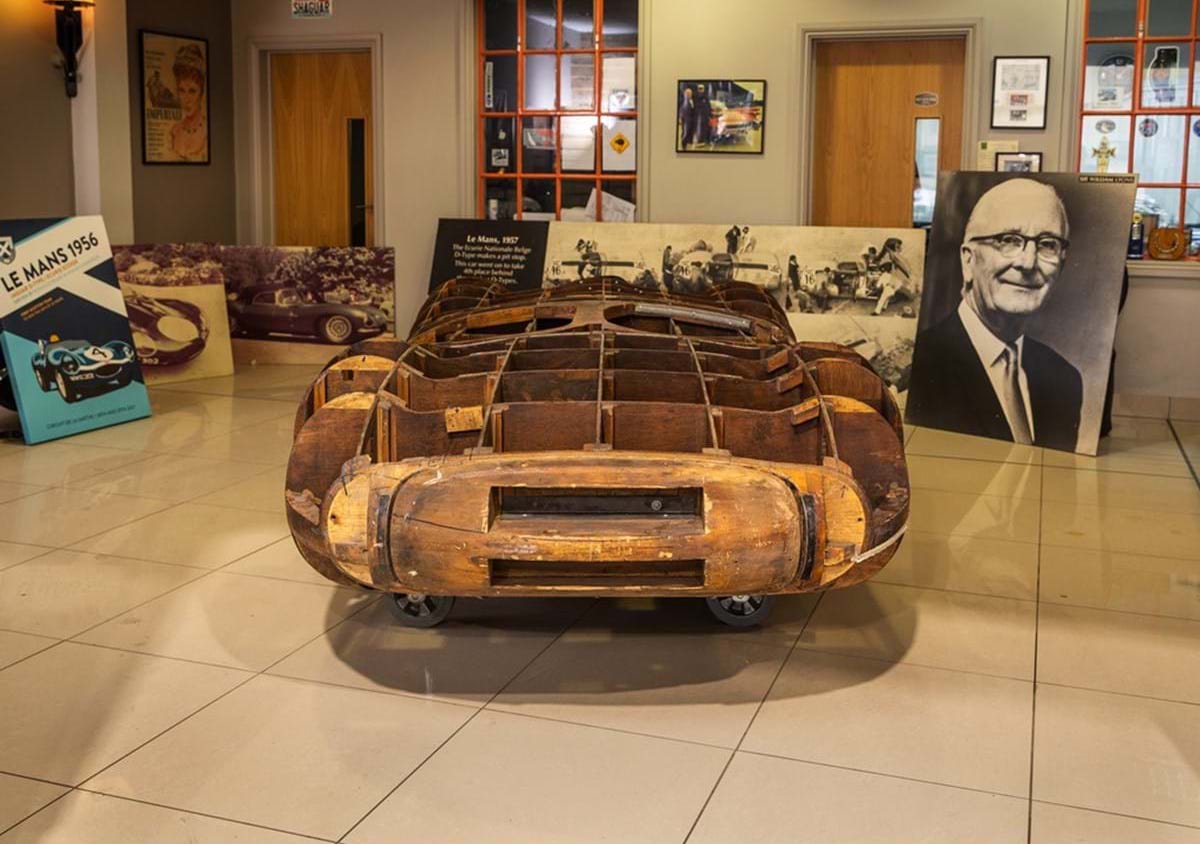 This remarkable piece of history that is offered here for probably the first time at auction, is one of the original 'bucks' used in the manufacturing of the eponymous Long Nose Jaguar D-Types in the 1950s. It was previously owned by a gentleman who has an original Jaguar D-Type and was kept in the reassurance that should his genuine car be damaged, the repair could be carried out using the original 'buck'. This 'buck' was subsequently used by Lynx engineering to create their own Long Nose D-Types. These cars were produced to compete and succeed against the likes of Ferrari, Mercedes-Benz and Aston Martin. The Works cars were driven by such luminaries of the sport like Mike Hawthorne, Ken Wharton, Ivor Buebb and Duncan Hamilton, all of which had their cars made under the watchful eye of the Jaguar team manager Lofty England. It is not documented which Long Nose D-Type Jaguars were indeed made on the 'buck' we have for sale today, but it is more than likely that most would have been hand-rolled over this fabulous original wooden 'buck'.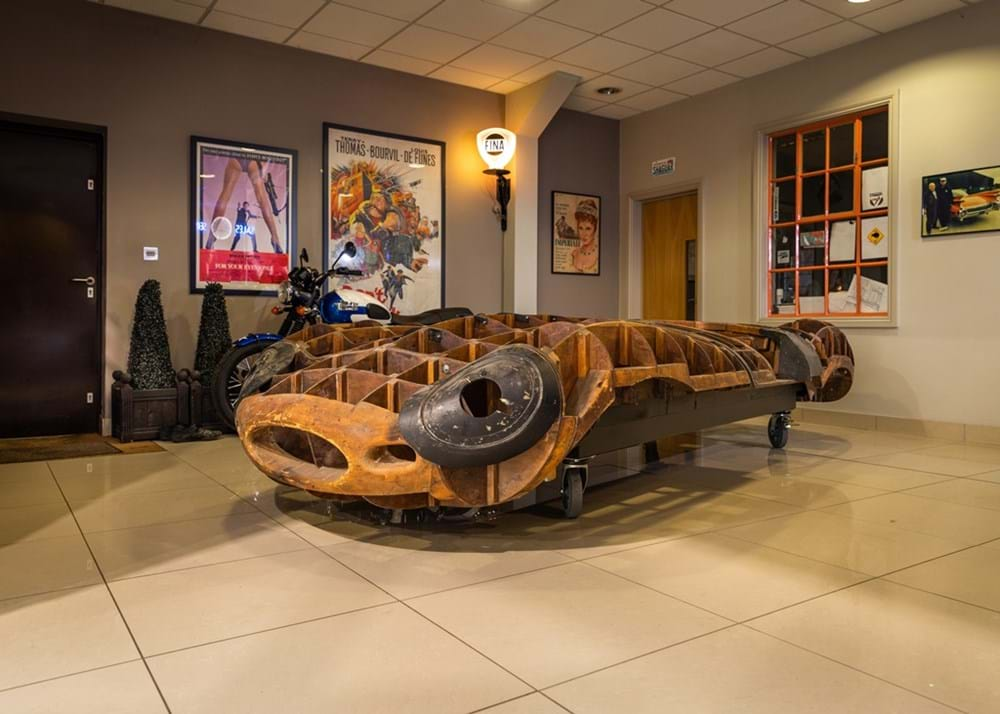 This truly is a piece of motoring history which is rare to see and could certainly be used once again or maybe used to repair any damage to those original D-Types which have had a 'bit of a ding' at Goodwood or similar! This is a 'one time opportunity' to purchase a piece of a British Motorsport success story which can still be used today! Find out more