A few weeks ago, I received a call from my friend Silvano. It went pretty much like this: "Hi Paul, how are you? I don't know if you are interested, but we are going to do a little trip outside Paris, and François (@fanchracing) wants to take out some Bugatti's." Baffled by these last words, I replied: "Is there really a scenario in your head where my response would be negative? Of course I'm in!"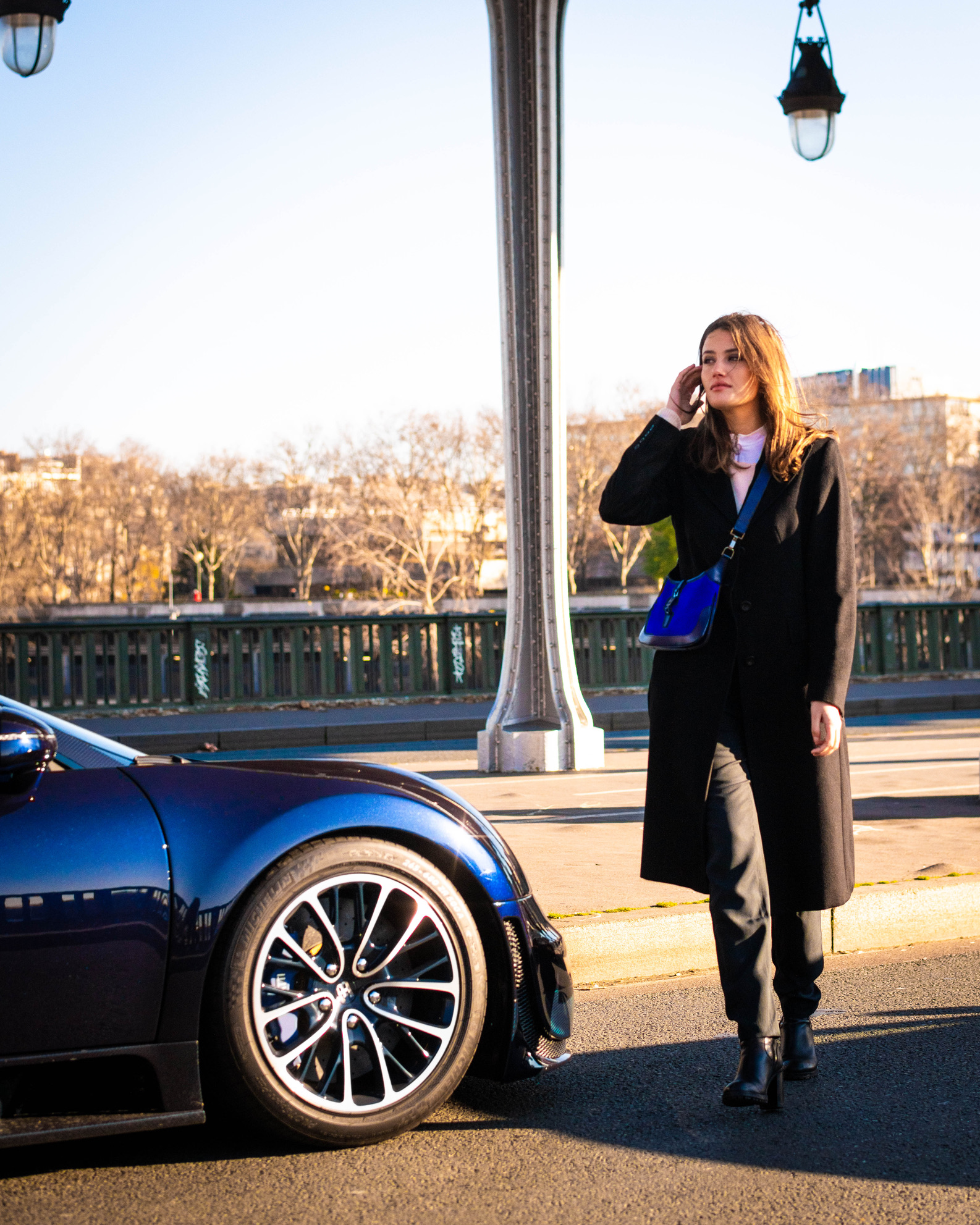 Rendez-vous was set at 9 AM in Paris' 15th Arrondissement. Instructions were: take your camera and don't tell anybody! A Bugatti convoy will, for sure, attract a lot of car spotters if someone spreads the info.
I arrived at the location and it felt surreal. With the Parisian architecture and the display of cars around me, I pinched myself to see if I had not inexplicably spawned into Forza.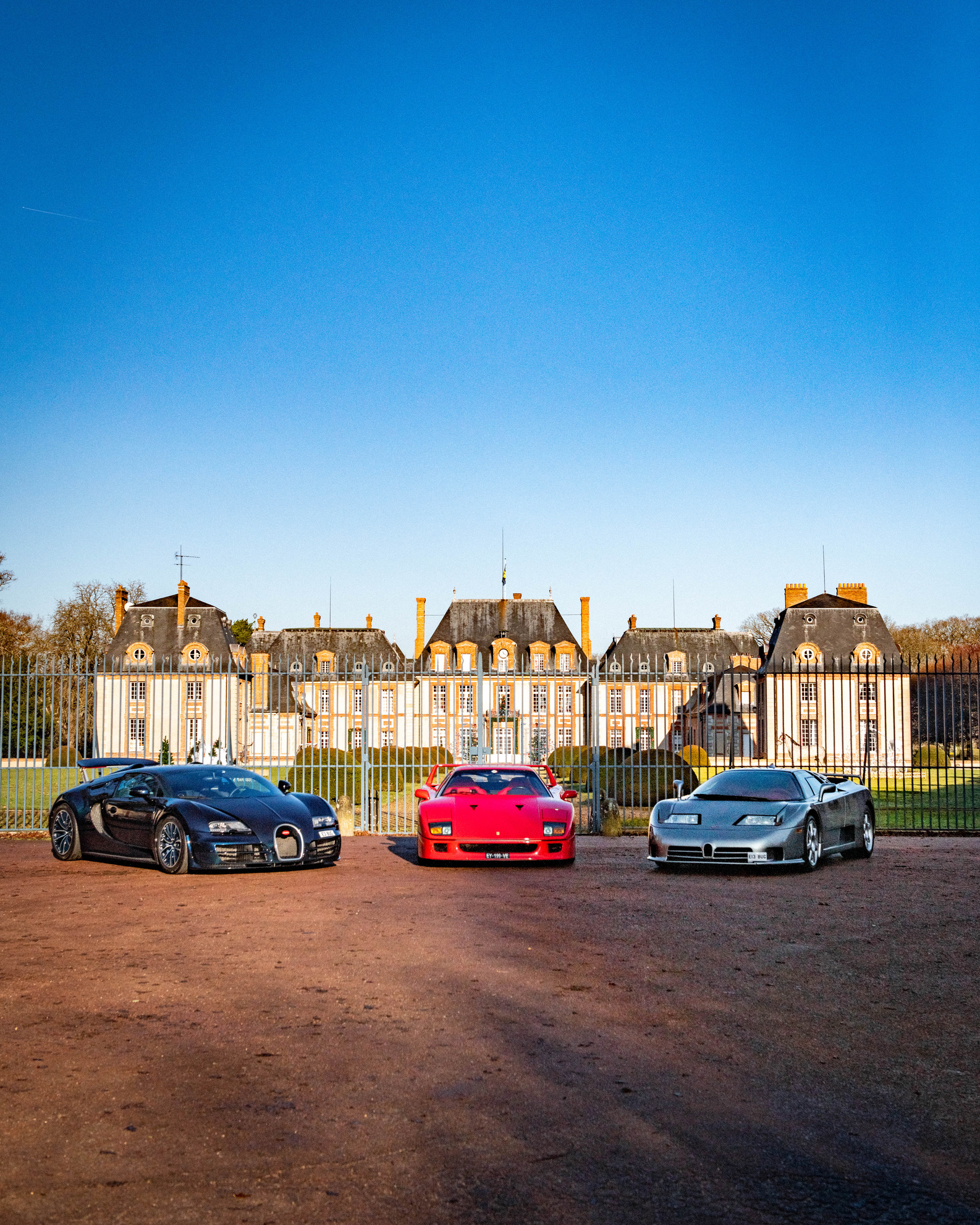 With eight people for four cars, we chose our rides. Mine would be the F40, with @drivenslide behind the wheel!
A Morning Out Of This World
Clearly in the loudest car of the pack, I could enjoy the fury of my driver who used every possible opportunity to reengage first gear and floor the gas pedal! Slight slowdown? Rev match and first gear! Tunnel? First gear and wide open throttle! Hairpin? First gear, clutch kick and spectacular tail slide, bouncing on the rev limiter! It is incredible how a violent car driven violently feels perfectly at home!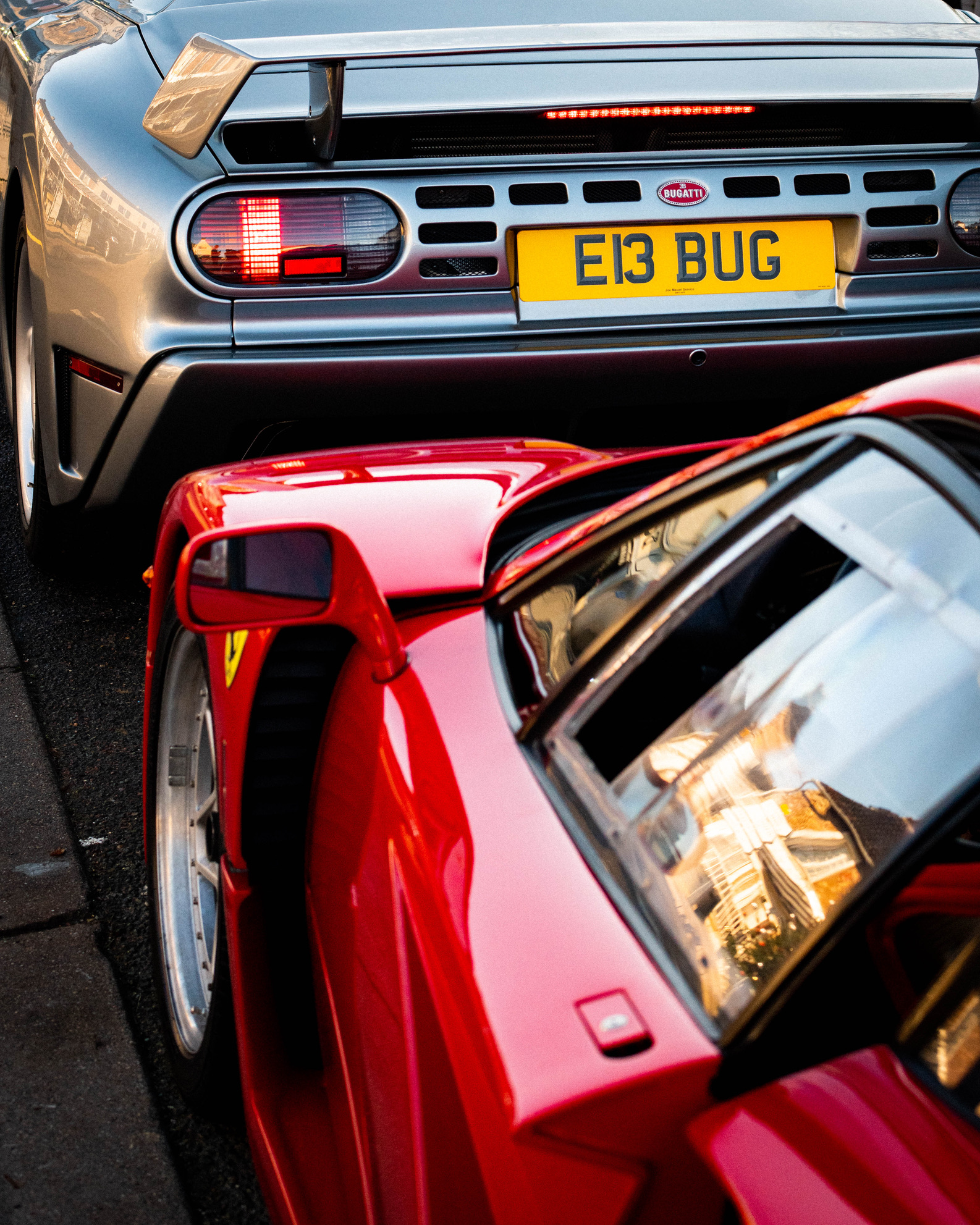 After half an hour in constant pops, crackles and sideways action, it was the perfect time for a gourmet breakfast at @lejardinsucre_paris. Custard tart, carrot cake, peanut cookie, hot chocolate… everything you need to get the strongest and most intense sugar rush ever!
Groggy and still mindblown by what I was taking part into, I saw François (who I only knew from an hour ago) walking towards me and handing me the keys to the Porsche! Not knowing exactly what to say, I showed him my serious face and hop in for my first experience behind the wheel of a 911. And what a 911 to begin with! One of a hundred made Vesuvio Red 993 generation Carrera S, with only 3000 km on the clock. Mad!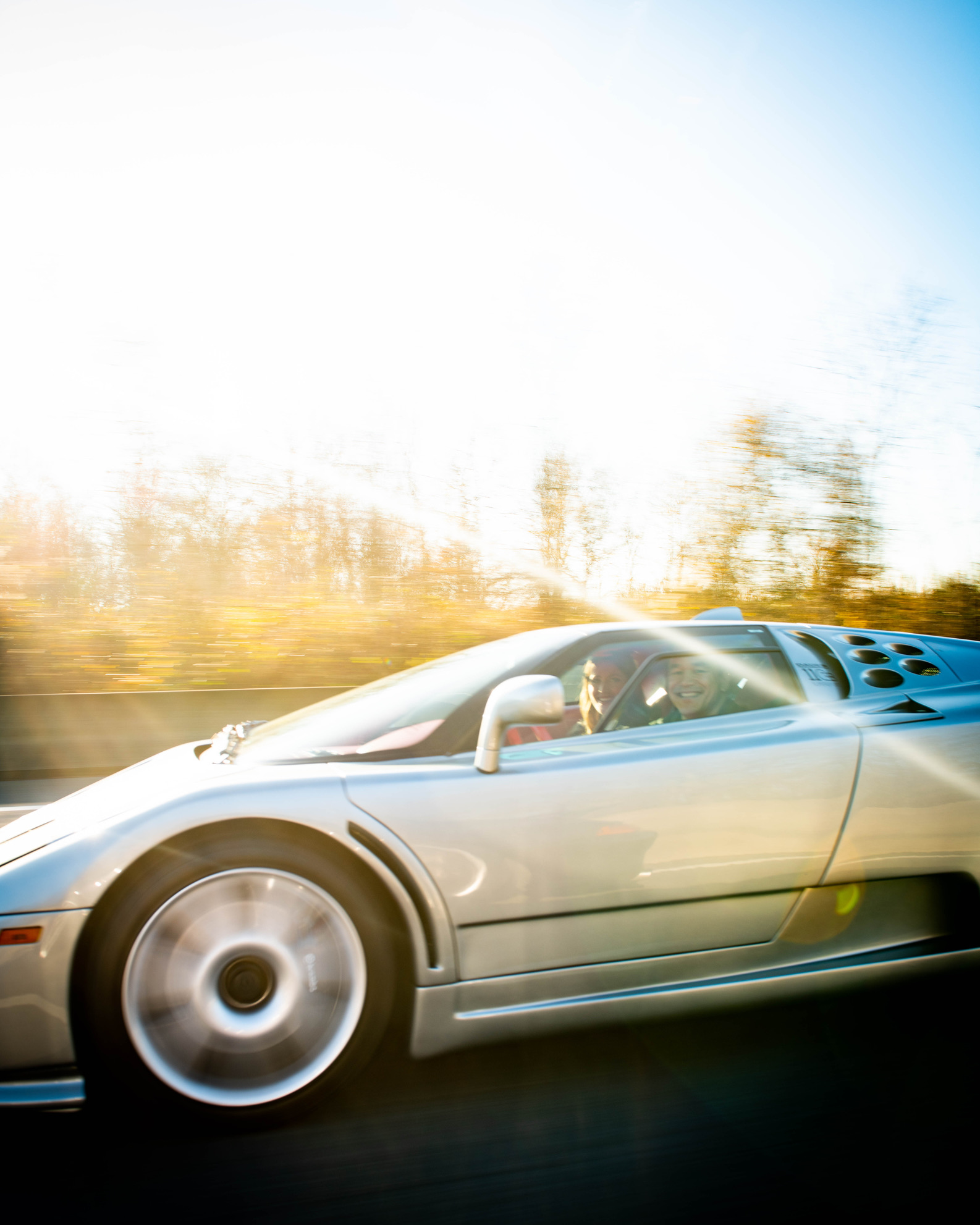 I started the aircooled engine and set of to lead the pack. Installed in the beautifully trimmed grey interior, I analyzed the vehicle. You can definitely feel the rear engine setup as the car accelerates. Upon acceleration, you feel the whole prow rising as the steering becomes light. Sadly, as a racing enthusiast, I was imagining my first Porsche to be some kind of a thoroughbred, a violent and light car to treat well or it would immediately swap ends. But I felt it was a little slow and much too comfort oriented for my style. Mind you, afterwards I realized that I was judging this poor old girl just after riding as a passenger in probably the most visceral car ever made, driven at the limit by an experienced driver. If one day I end up behind the wheel of a 993 CS again, I'll certainly rethink my judgment. (François, if you're reading this, hit me up hahaha)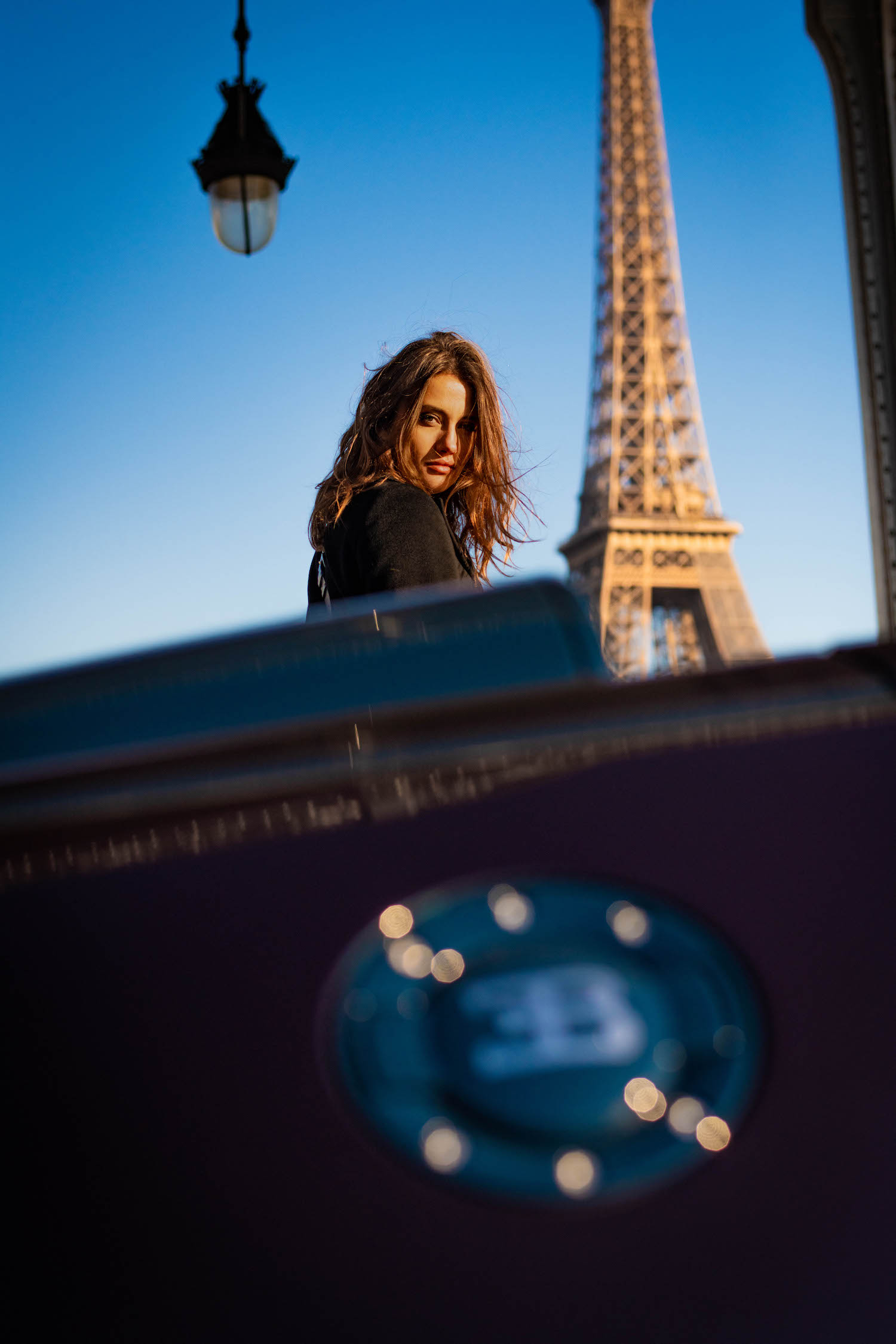 After recovering my camera that I forgot in the 993, we headed to the Château de Breteuil for a few pictures, and then sprinted back to the capital. In our journey: the locally famous "Route des 17 Tournants" – or, in English, "Road of the 17 Turns". Using the 993 as my camera car, we followed the EB110 S up the road. Ahead of us, François was clearly using no more than 20% of the available power. However, in the Porsche, I feel like my driver is attempting a record up Pikes Peak! And we are barely keeping up the pace!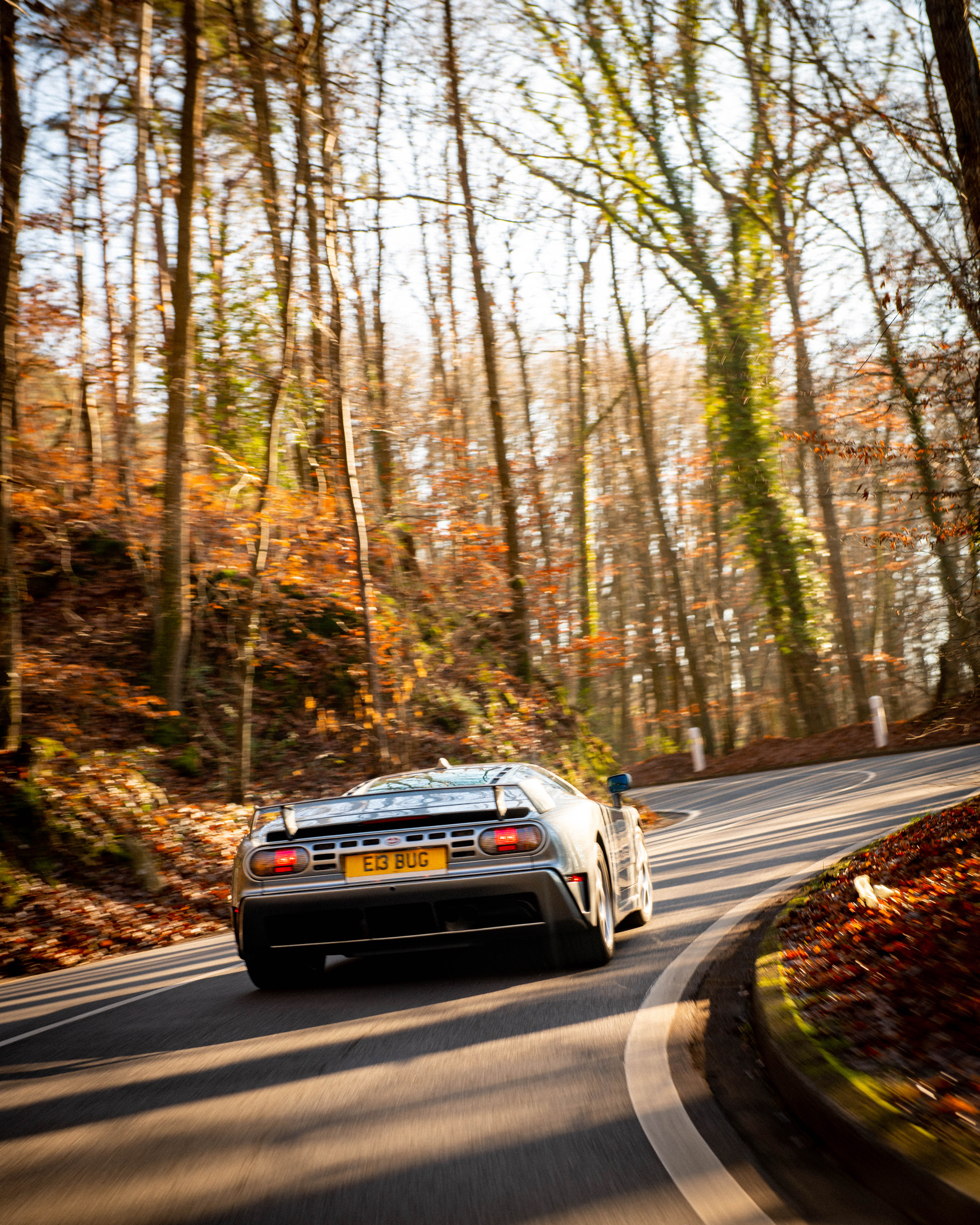 On the highway, the other motorists were going berserk! Imagine, you're late for your Saturday lunch with your family, rushing to enjoy mommy's gratin. And then, out of nowhere, a Bugatti Veyron, a straight piped F40 and a Dauer EB110 S storm past you, sacking you from the fast lane. And then, a violet Porsche overtakes the pack and a guy gets half his body out the window just to take pictures. (This guy was me haha)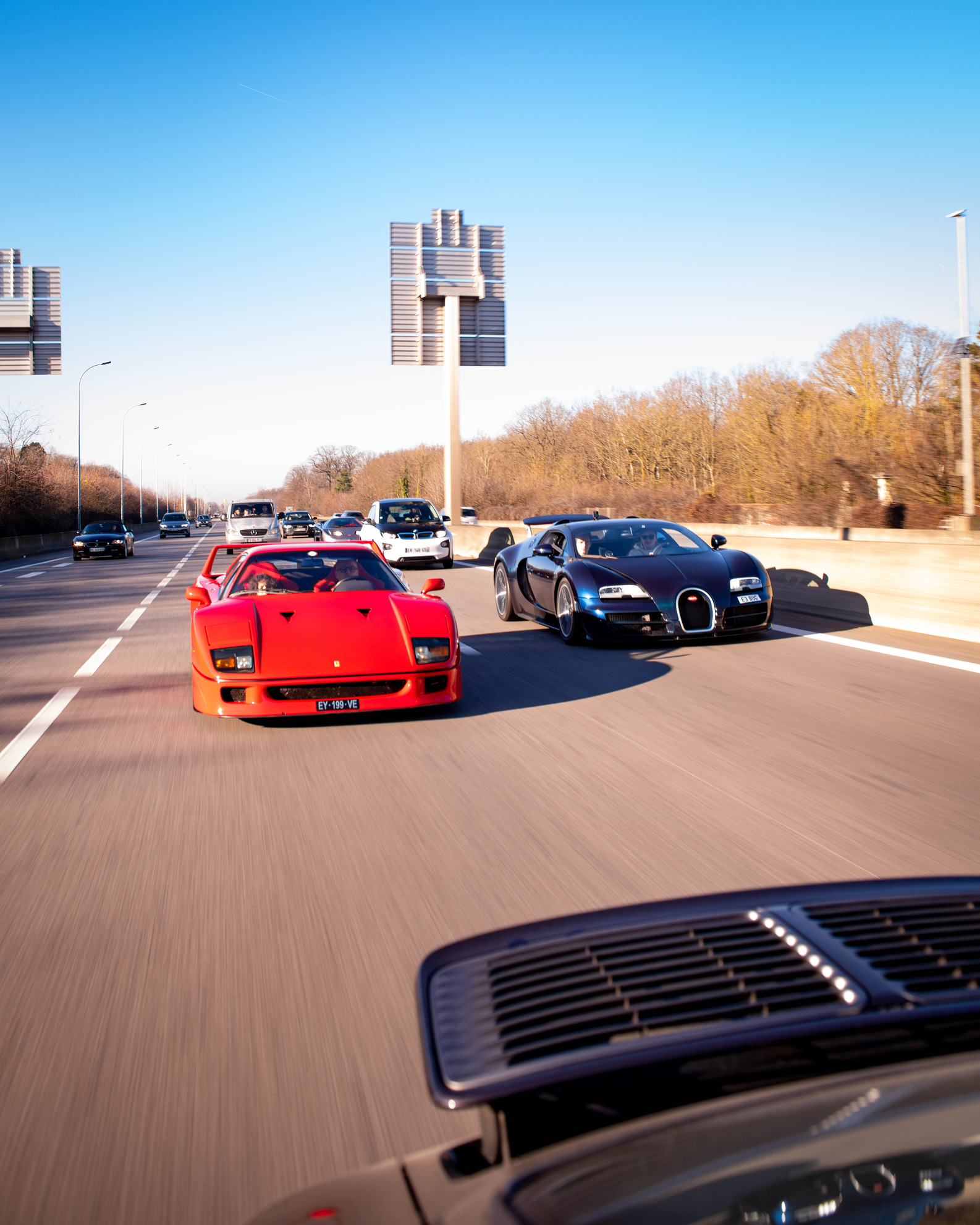 After a mandatory detour on the Bir Hakeim bridge, we wished ourselves a Merry Christmas and dispersed to enjoy the rest of our weekend. But, for me, it was definitely the most memorable part of it.
Probably the most memorable weekend ever!