Christoph Harlfinger sent us this lovely story about the AC Ace BEX419. "The AC Ace is currently in Hessen and was technically overhauled and partially restored in the years 2016 (June) to 2017 (March). This work had been done by Gerd Klüm at Mosel (Klüm Oldtimer).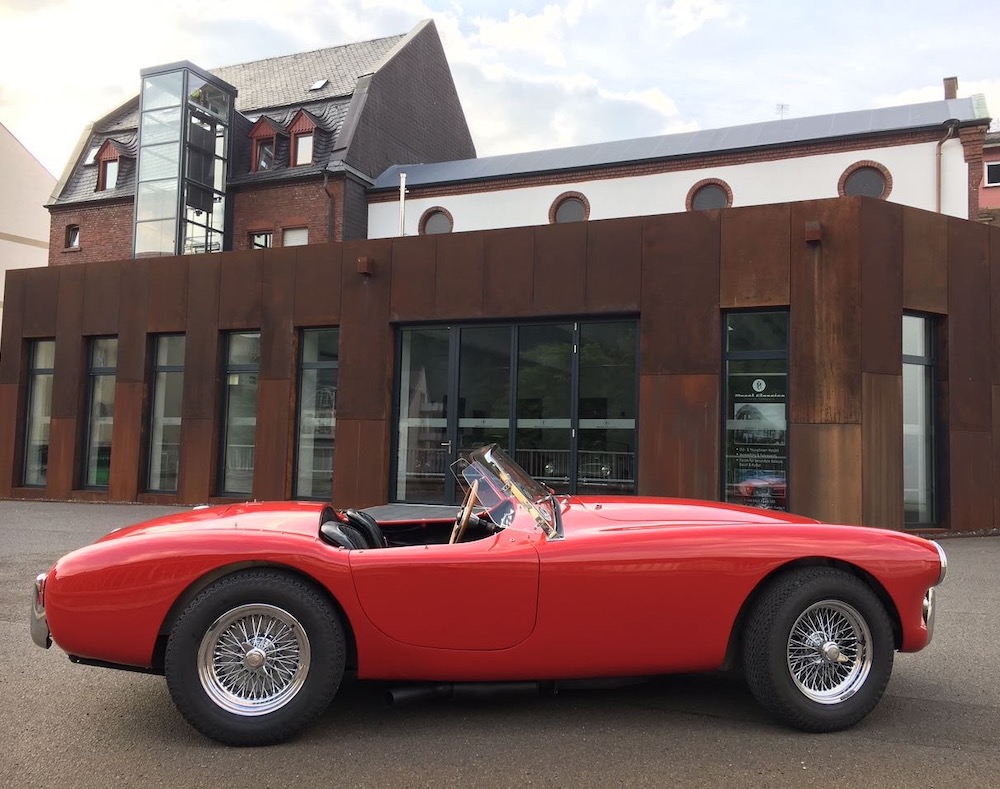 "My father had BEX419 on 26.01.2000 from the company Philipps Classic Cars in Schönstadt. Fritz Philipps had already done research and even flew to California for it.
At the company Classic Automobils Ray L. Sanchez the car was already a bit longer in a workshop corner.
BEX419 also had a "real" 289 installed at that time… .
The car was raced by Al (Alf) Norman. See letter from Tony Bancroft and the links below. The California shop had serviced the car.
BEX419 was purchased by Michael Haag in 1983. But HERE is to say that it was NOT in A1 condition! The history until 1989 can be found in the appendix.
Fritz Philipps bought the car in the nineties at the Nürburgring from Martin Kölnberger.
The engine was also overhauled at Gerd Klüm in Traben-Trarbach. Here they decided to install GT40 cylinder heads."

Al Norman (Cobra)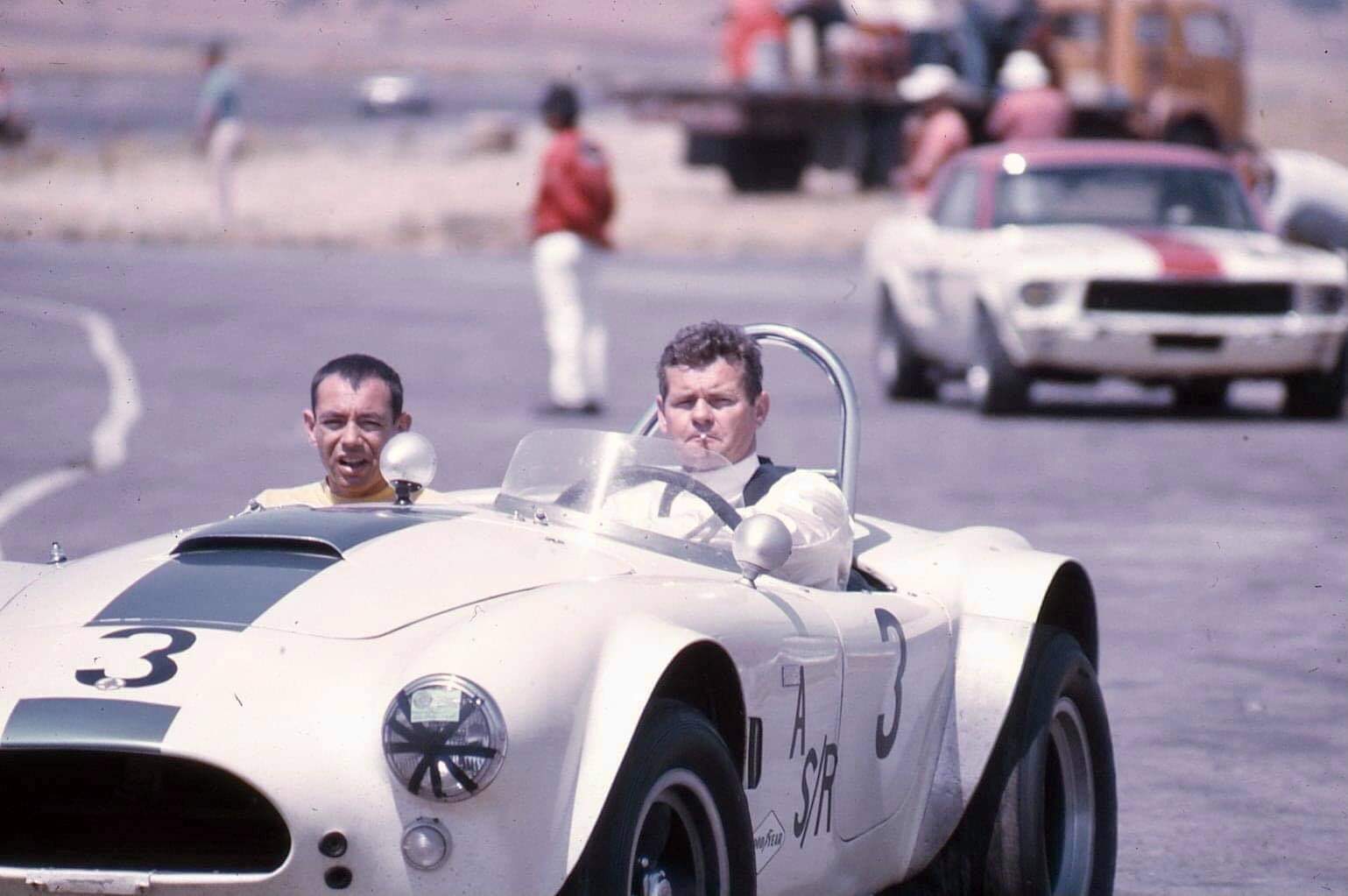 Sticker in the engine compartment: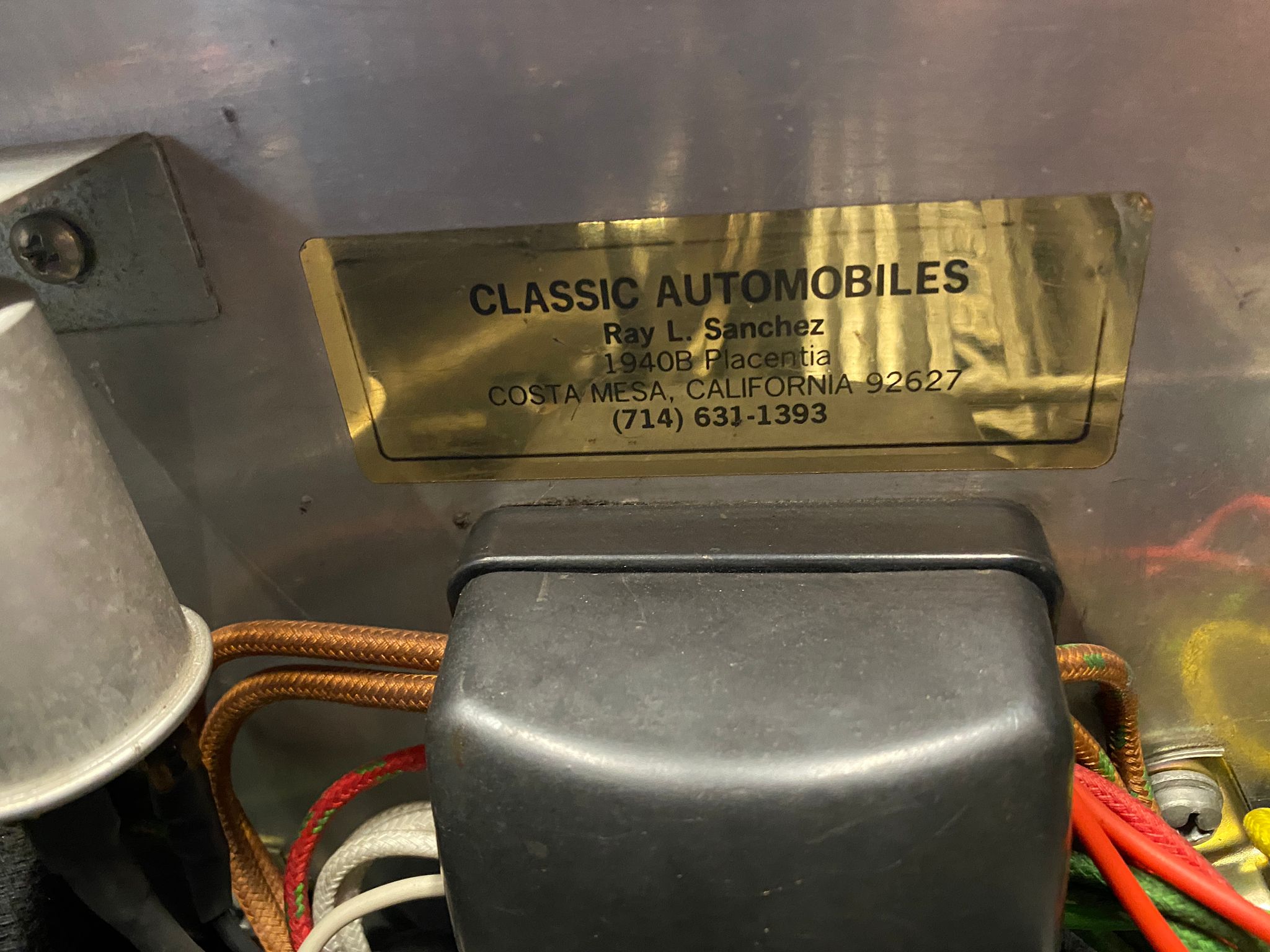 GT40 cylinder heads (P):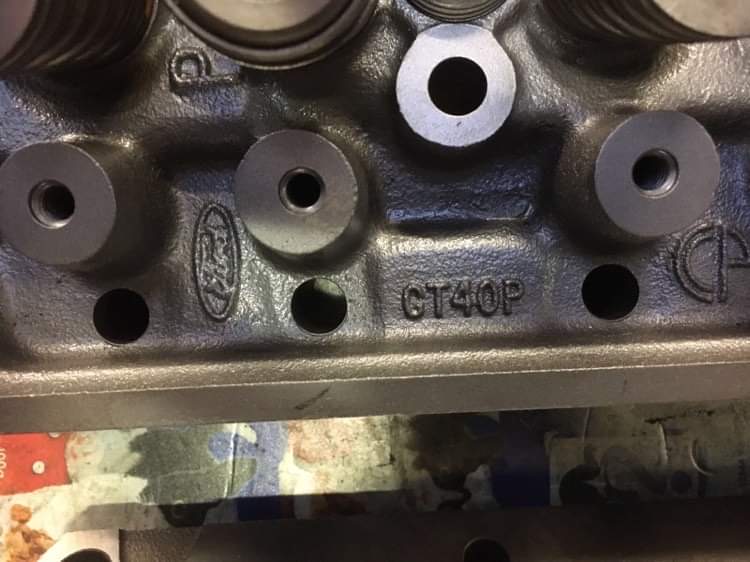 Workshop / Gerd Klüm: