Not all engine designers get the credit they deserve, but occasionally their names carry as much weight as the storied badges on the trunk lid or hood. In no particular order, here is Hagerty´s pick of legends behind some of the greatest engines of all time.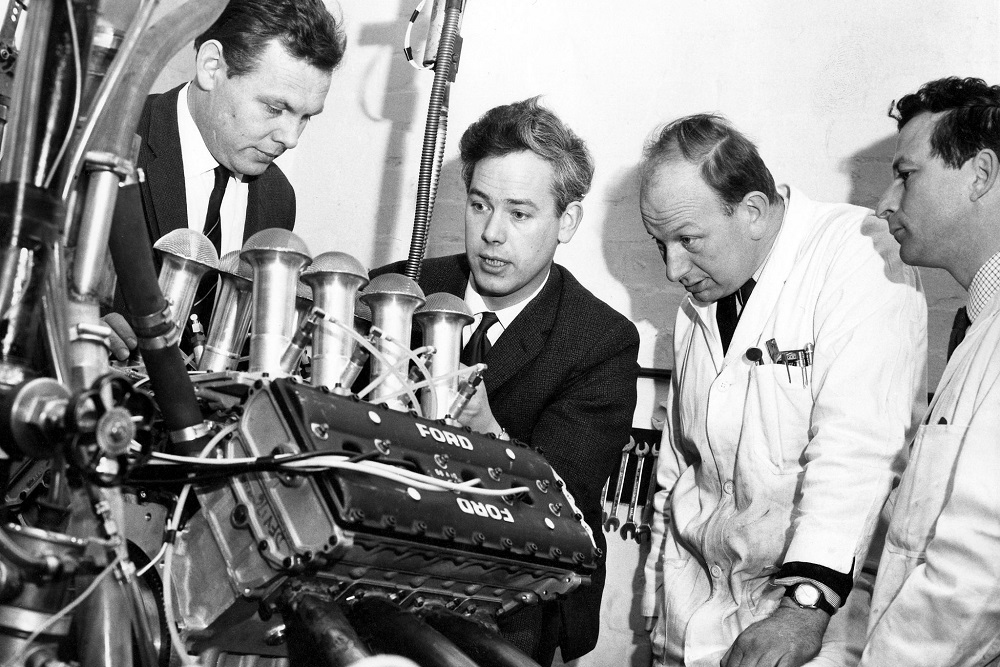 ---
Tadek Marek
Aston Martin is as English as leather on willow and irresponsible drinking, so it's fitting that its first straight-six was designed by W.O. Bentley (yes, that Bentley). However, the engines that followed were designed by Pole Tadeusz "Tadek" Marek. Marek studied in Berlin and worked first for Fiat and GM before moving to Britain in 1940 and eventually joining Aston in 1954.
Marek designed the straight-six in the 1950s DBR2 racer and redesigned the earlier W.O. straight-six for service in the DB4—an all-alloy twin-cam straight-six displacing 3.7 liters—originally with a punchy-for-the-period 240 hp, but with as much as 314-hp in the twin-plug DB4 GT Zagato raced by Clark and Moss. Smooth, characterful, and powerful, a good 3.7 still feels potent today.
Marek's 5.3-liter V-8 arrived in 1969 in the DBS V8 and squeaked into the new millennium in the nose of the twin-supercharged 600-hp Vantage V600, good for a claimed 200 mph.
Aston's new hybrid V-6 turbo is codenamed TM01 in Tadek Marek's honor.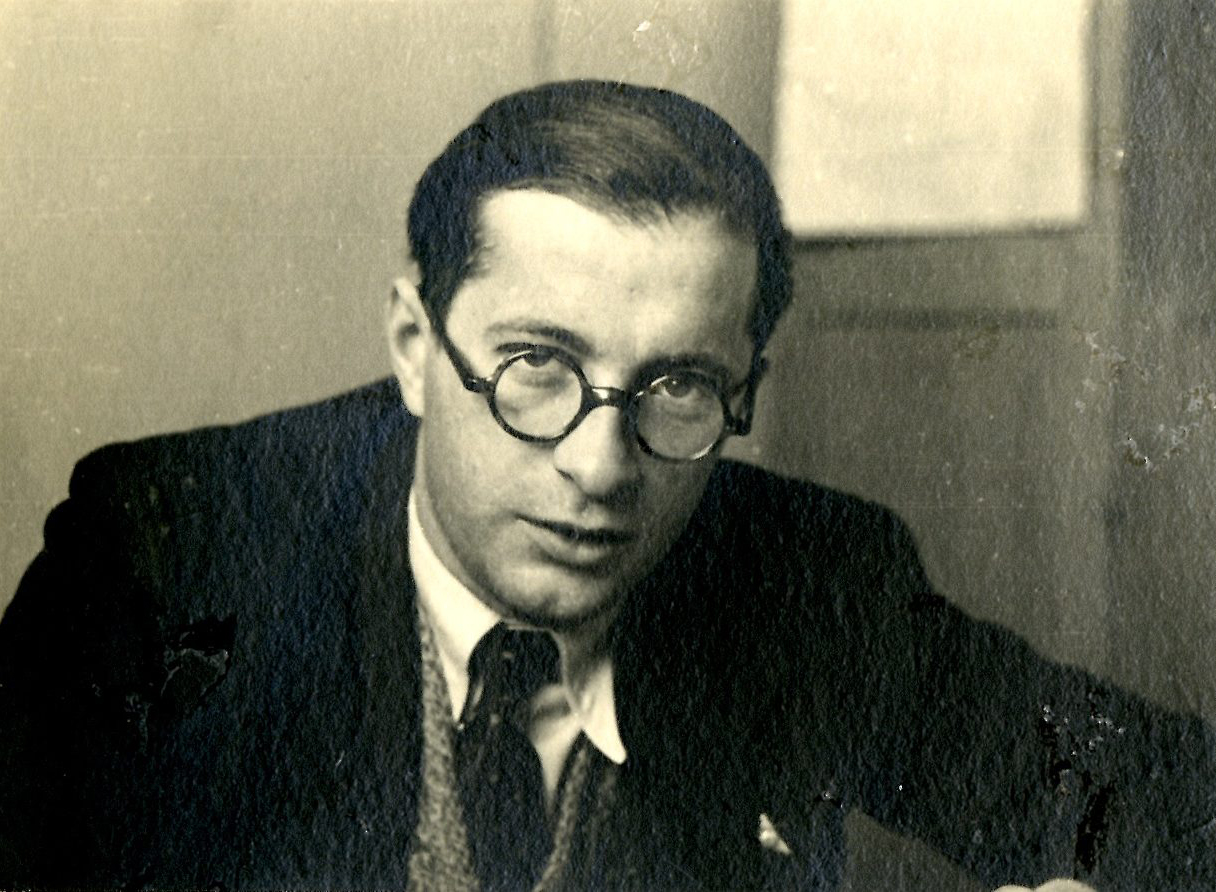 ---
Paul Rosche
If one thing's better than an E36 BMW M3 engine, it's two E36 BMW M3 engines. Paul Rosche developed both the original 3.0-liter straight-six in the M3, and a V-12 built to similar principles (though radically different with an aluminum block and lightweight magnesium cam covers). Making 610 hp at 7400 rpm, the S70/2 is one of the greatest engines of all time and was fitted to one of the greatest supercars ever built: Gordon Murray's McLaren F1.
Born and bred in Munich, Rosche joined BMW in 1957 straight from college, working under Alex von Falkenhausen in BMW's engine development department. He went on to work on BMW's four-cylinder M10 engine that first appeared in 1961; once turbocharged, comprehensively re-engineered, and named M12, that powerplant ran as much as 1500 hp in the back of the Brabham BT52 designed by, yep, Gordon Murray. No F1 engine has ever been more powerful.
Rosche worked for BMW for 42 years, retired in 1999 after signing off on the brilliant E46 M3, and died in 2016 at the age of 82.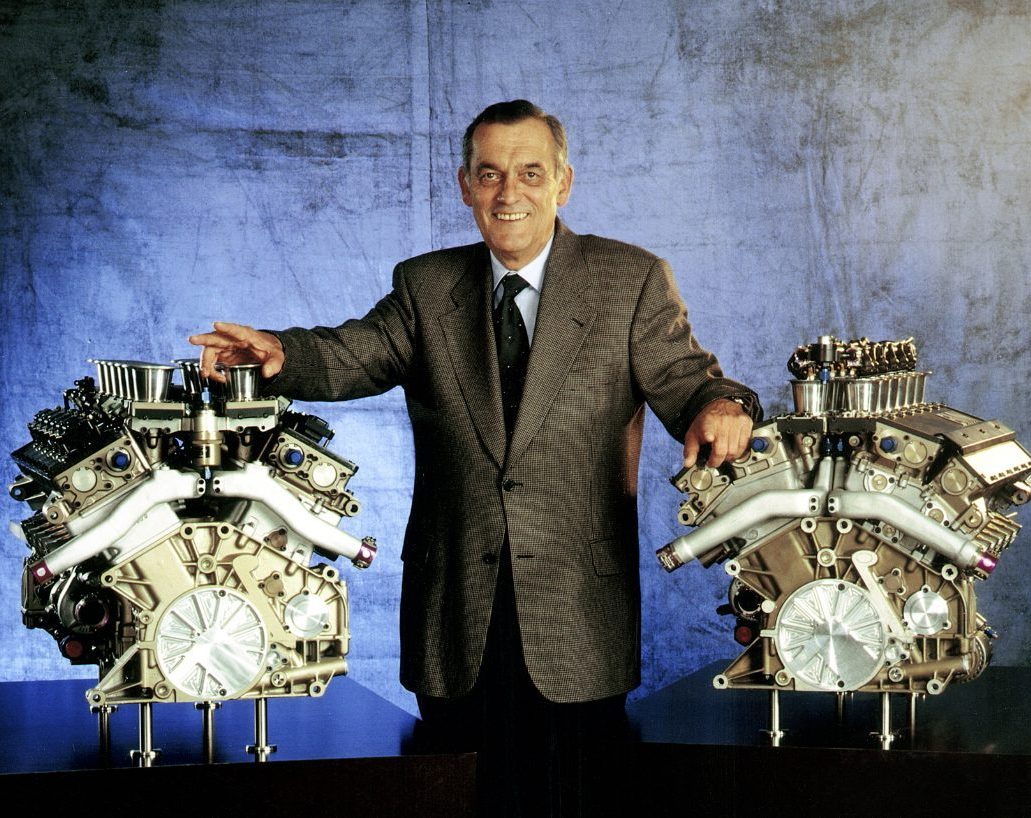 ---
Hans Mezger
The name Hans Mezger is almost as synonymous with Porsche as "air-cooled" and "flat-six." Yet Mezger has more strings to his bow than "only" bringing us the engine in the back of the 911. When he first bagged his dream job in Stuttgart in 1956, it was to work on the diesel engines he didn't even realize Porsche was fitting to tractors. That led to work on the four-cam flat-four Type 547 engine in the 550 Spyder, and Porsche's first F1 project in 1960, before he got the 911 gig. It was the start of an association that lasted well into the water-cooled era with GT cars and wrapped up with the incendiary 997 GT3 RS 4.0.
Mezger also developed the entire 917—not just its mighty flat-12—that won Porsche its first two Le Mans. He and mastered other configurations too, most notably the 1.5-liter turbo V-6 that powered Lauda and Prost to F1 world championships in the back of a McLaren.
Loyal to Porsche to the end, Hans Mezger passed away aged 90 in June this year.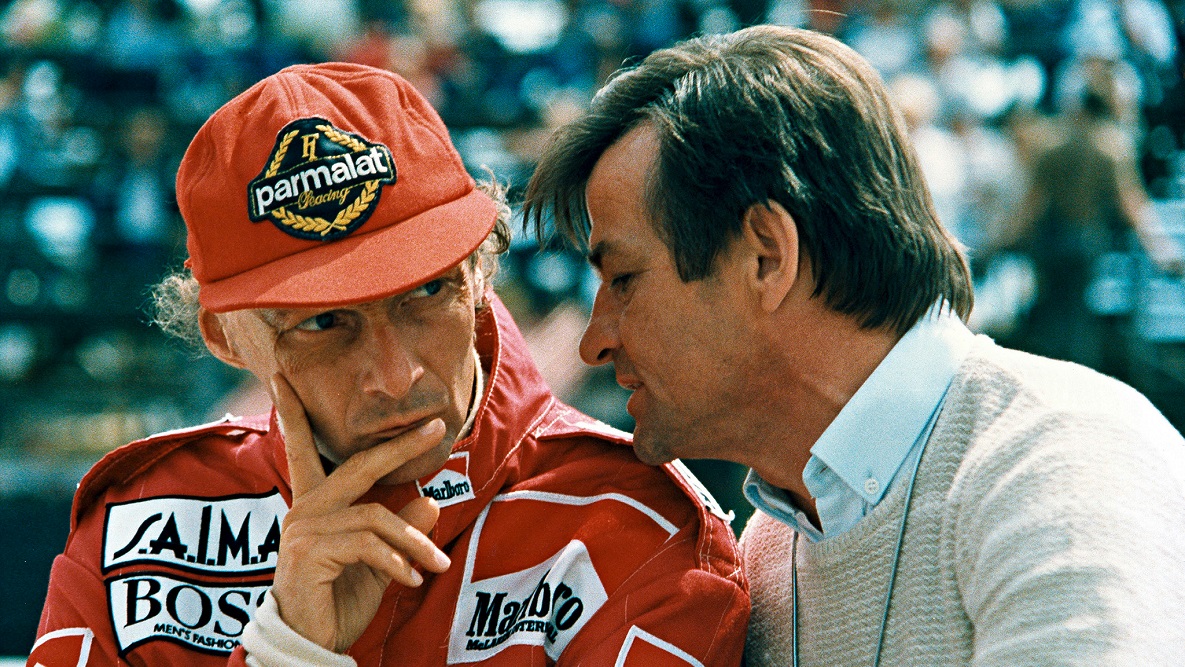 ---
Bill Blydenstein
Blydenstein initially trained as an aeronautical engineer and was a handy racer too, but his name earned real currency when he developed race and rally cars for Dealer Team Vauxhall in the 1970s. "Baby Bertha" was a Firenza-based saloon with a 500-hp Holden V-8 in which Gerry Marshall won the '75 and '76 Super Saloon championships, and even the 2.3-liter slant-four in the roadgoing Firenza HP was blessed with Blydenstein magic. A Chevette HSR prepped by Blydenstein also took Pentti Airikkala to the 1979 British Rally Championship.
When the Dealer Team Vauxhall days were over, Bill turned his hand to tuning road cars, working from a workshop on a farm in Buntingford and renowned for his expertise with hot cams and gas-flowed heads.
Fitting a Blydenstein cylinder head to your Vauxhall unleashed as much street cred as performance, and the name still resonates with boy racers of a certain age.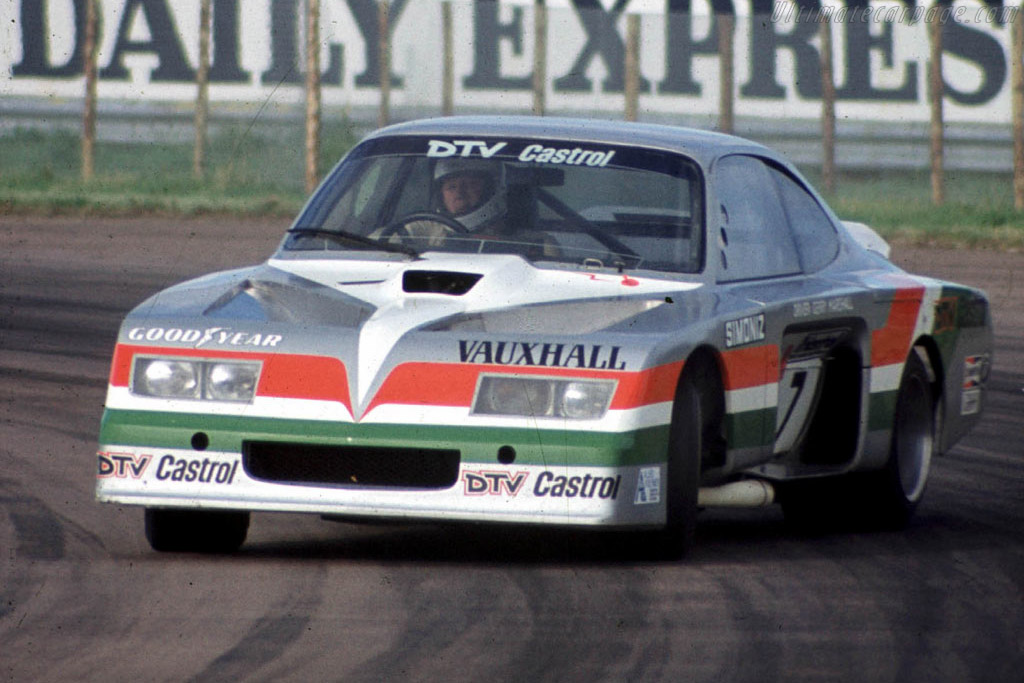 ---
Gioacchino Colombo
Born in 1903, Gioacchino Colombo was taught how to tell his cams from his cranks by Vittorio Jano during an apprenticeship at Alfa Romeo, but the Italian (you didn't know?) is most feted for his work at Ferrari. In fact, Colombo's 1.5-liter V-12 engine is the keystone of Ferrari—it was developed in the aftermath of WWI to Formula 1 regulations and fitted to Enzo Ferrari's first ever car, the 125 S of 1947, producing 116 hp at 6800 rpm.
In various guises, 60-degree V-12 Colombo engines powered Ferraris right through to 1988, most famously in the 250 GTO as a 3.0-liter SOHC V-12 with 296 hp. The Colombo engine's last gasp came with the 412i grand tourer of 1986, but the man himself had actually clocked off in 1950, first to return to Alfa and, later, to Bugatti and MV Augusta.
It's ironic—and, perhaps, a sign of how small the world of engine design is—that just as Colombo was effectively ousted by Lampredi after his V-12 had performed poorly in F1, Lampredi was ultimately replaced by Jano, the man who'd taught Colombo so much.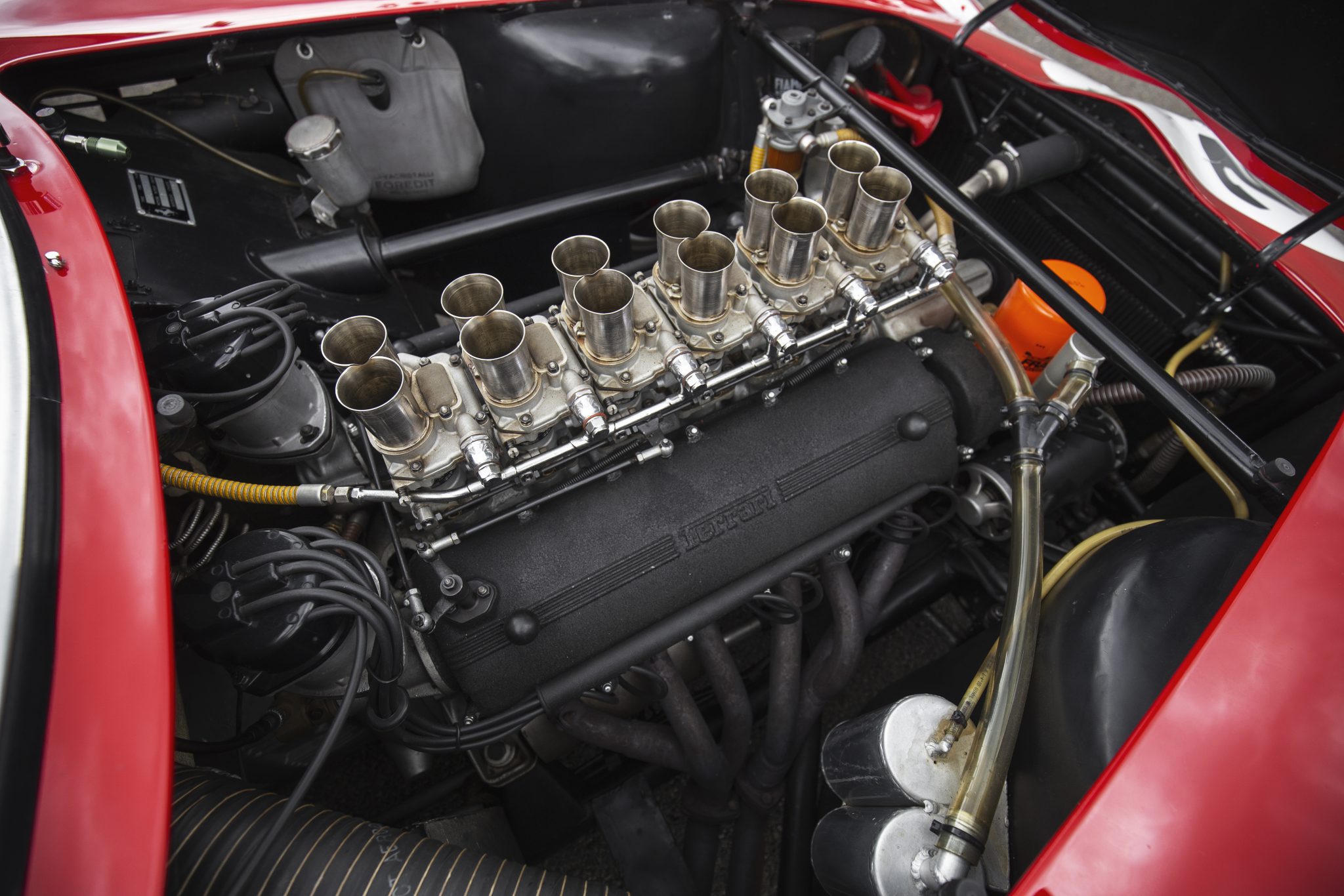 ---
Aurelio Lampredi
If Ferrari's Colombo V-12s were typically smaller and bred for European racing, those created by Aurelio Lampredi were bigger-chested units associated with cars conceived for America—like the 4.1-liter motor in the 340 America and thumping 5.0-liter in the 410 Superamerica.
Ironically for a man famed for big motors, Tuscan native Lampredi started his career at scooter-maker Piaggio. He quickly progressed to aero engines and joined Ferrari in 1946, working alongside Colombo and later replacing him while still in his early 30s.
His engines weren't only for cruising U.S. highways; in fact, the Lampredi V-12 was originally designed for Grand Prix racing. Ascari clinched fifth at Spa on the engine's debut in 1950, and Lampredi power also won the 1951 Mille Miglia and the 1954 Le Mans 24 Hours. Neither was Lampredi a one-trick prancing horse: his twin-cam fours powered Ferrari F1, F2, and sports cars.
He quit Ferrari to join Fiat in 1955, following Ferrari's acquisition of the Lancia F1 team and with it, the famed engine designer Vittorio Jano.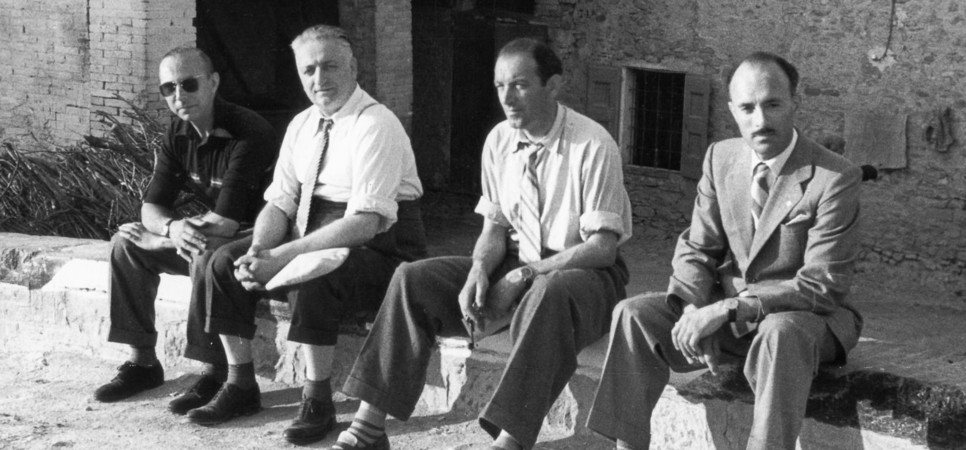 ---
Wolf Zimmermann
If the old 6.2-liter naturally aspirated V-8 in AMGs including the C63 and SLS Black Series were personified, it'd probably look a lot like Wolf Zimmermann, who's equal parts Lemmy from Motörhead and Javier Bardem in No Country For Old Men. He also just happens to be the engineer behind AMG's first in-house, hand-built engine. Raucous, powerful, and very rock n' roll, the M156 engine is a fitting legacy for a man who's now left the Affalterbach building.
Zimmermann was lured from AMG for Dany Bahar's abortive years at Lotus and was busy masterminding an all-new V-8 for the reborn Esprit (with a little help from HWA, so the rumor goes, which ran the Mercedes DTM team) before Bahar was fired.
Zimmermann now works in Ferrari's F1 engine department and was last spotted studying the rules for the now-delayed 2021 powertrain. If anyone can produce an engine to overthrow the might of Mercedes-AMG, it could well be one of their (former) own.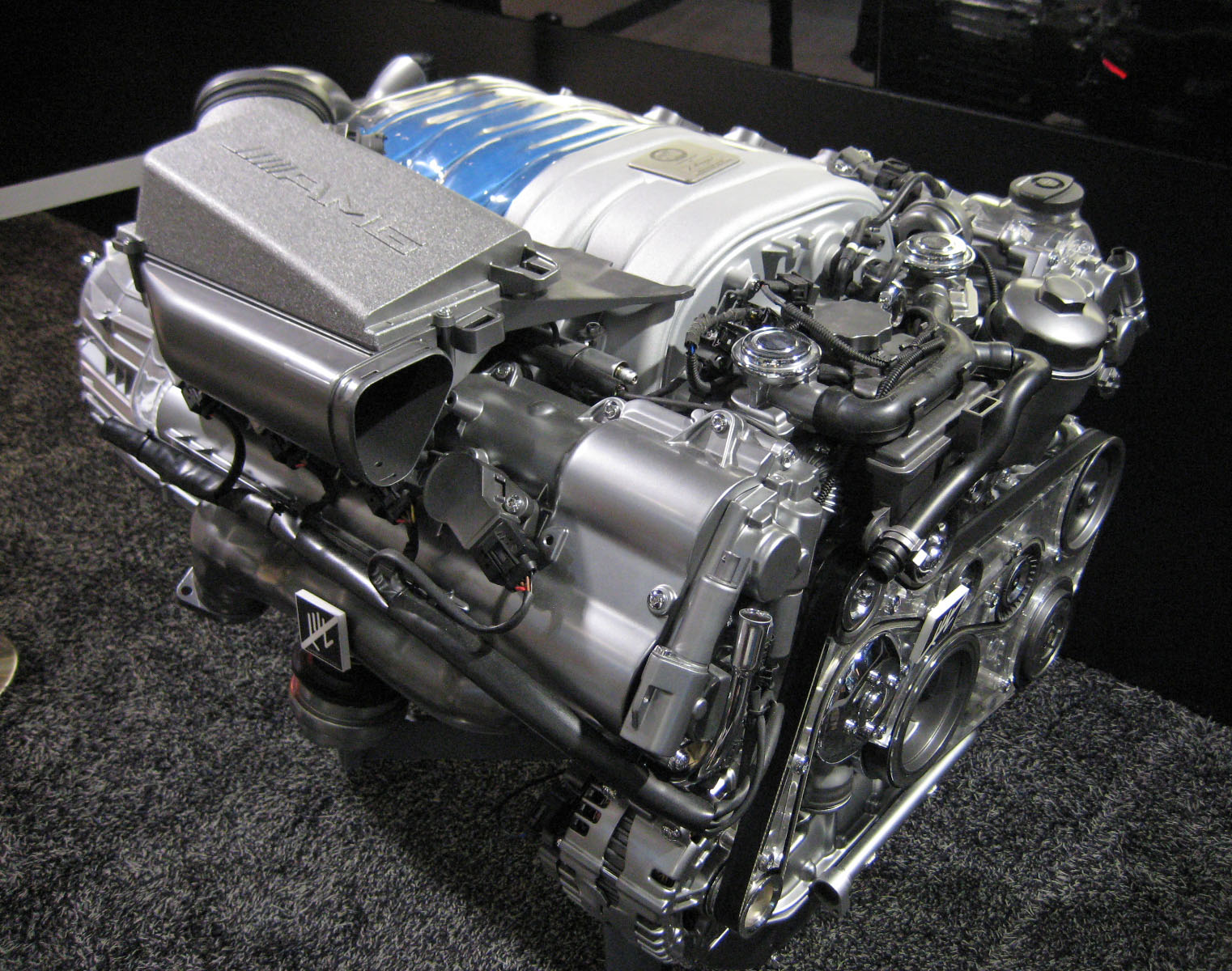 ---
Mike Costin and Keith Duckworth
Choosing either Mike Costin or Keith Duckworth as the brains behind Cosworth would be like saying that either Lennon or McCartney was more important to the Beatles. The pair founded Cosworth Engineering Limited in 1959 after leaving Lotus and quickly struck gold with a Formula Junior engine based on a Ford road-car lump.
The Ford association continued for decades, and for enthusiasts the Cosworth name and the engines the pair produced are synonymous with the Blue Oval.
Three in particular have been crucial to Cosworth's success: the DFV, a 3.0-liter V-8 that debuted in 1967 and became the most successful F1 engine of all time; the BDA 2.0-liter four that powered a generation of rear-wheel-drive Escort rally cars; and the 1980s and '90s YB engine that slotted in all Sierra Cosworth and Escort Cosworths. The last was, in essence. just a humble 2.0-liter Pinto with a trick twin-cam 16V cylinder head and turbocharger, but it dominated Group A touring car racing and could make over 500 hp in the McDonald's parking lot. Find out more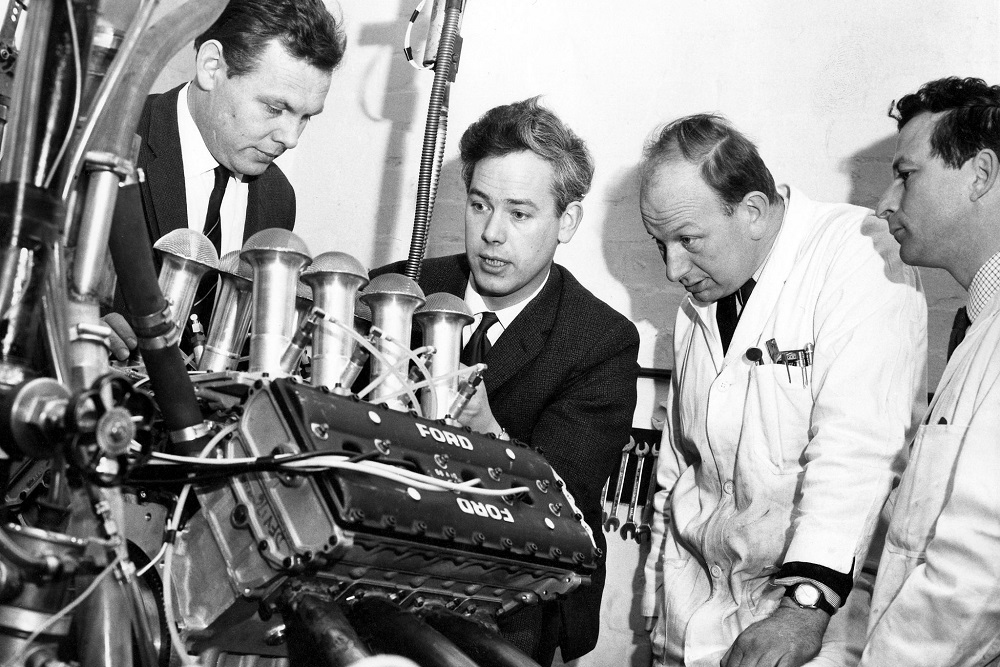 Report by Ben Barry for hagerty.com