Weekend Heroes 2.0 has to be the most people focused and best sports car racing book ever. The fascinating masterpiece of Tony Adriaensens is not merely nostalgia , those early years of Californian Road Racing were magical…three books with over 600 pages , filled with cars and special people, who became our WEEKEND HEROES – we had the chance to talk to Tony on this and that…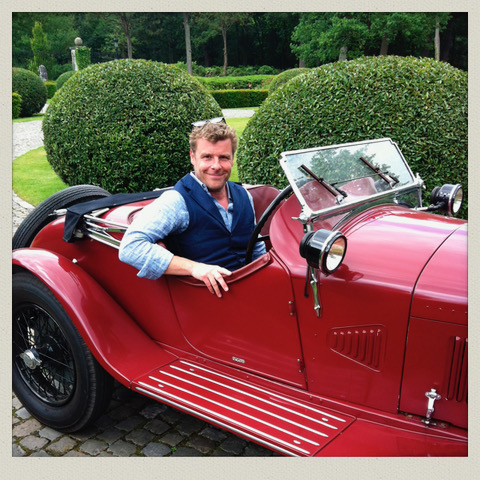 How did you find your love in classic car and road racing history?
I think my father passed the 'virus' for cars although looking back his interest was rather limited – he was a keen follower of the F1 races in the 1970s and '80s but never actually went out to see a race, he only followed the events on television. It were also my parents who gave me my first book on cars as a birthday present … I must have gotten 15 or 16 and it was a big book on Ferrari by Doug Nye and Hans Tanner … I still have it! Getting older I learned about the road races in Europe, mostly the Mille Miglia and the Targa Florio. My first visit to actually see the MM Storico was in 1987. But speaking of cars I guess my first real love was the Alfa Romeo GTA which resulted – many years later – in 'Alleggerita.'
Your "labour of love" is amazing on WE2 – how did you find all the details and photographs?
I studied graphic design and photography and when working on 'OttoVu' I was offered a large collection of – mostly 4×5″ – negatives on racing at Spa Francorchamps and the Liège-Rome-Liège. That was my first collection of originals. While working on that same book I got in touch with Joe Smith who was close friends with Ernie McAfee (the California importer for SIATA) and Joe happened to be a semi-professional photographer. Joe offered me the chance to buy his collection of – again a lot of 4×5″ negatives – and, more of interest, my first encounter with Kodachrome … and California Sports Car Racing! Until that time I didn't know much about it but with this collection on hand I started looking for period US magazines like Road & Track, Sports Car Illustrated and so on. These mags opened a complete new world to me, and with the collection of Joe Smith, the seed was planted for a new project: Weekend Heroes.
Along the way (I always take my time to make a book) I found many more collections that I was able to buy (many of the photographers were getting too old and they were more than happy to help me out). I'm always searching for collections, preferably from 'amateur' photographers because they have a different eye compared with the professional.
Can we get "road racing" back one day or is it lost forever?
I think the 1955 Le Mans disaster, the heavy crash in the MM in 1957 and the many other fatalities in racing over the years have made road racing impossible. I even wonder how long the international rally scene can continue like this …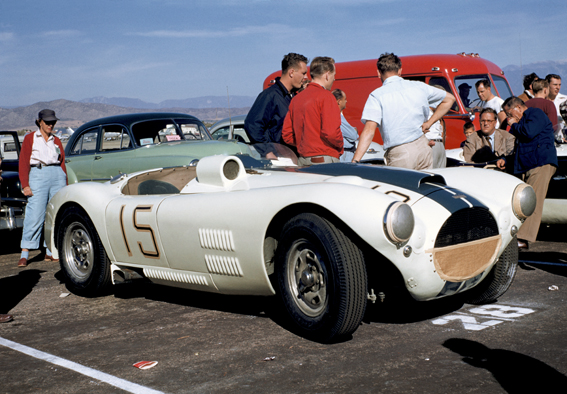 Whats your favourite race course and car in WH2?
Undoubtedly Pebble Beach and Golden Gate Park because of the scenery. Racing in woods/parcs isn't the best idea of course (as was proved at Pebble in 1956 when Ernie McAfee fataly crashed into a tree) but it gives the best photography. Of course there's the California light (sun) that gives a good atmosphere even on an airfield track like Palm Springs … it is completely different with airfield racing in Europe where the light is dull.
As to cars, well there are so many. Of course the Ferrari and Porsche are breathtaking but I particularly like 2Jr (page 192) which is the combination of a sports car (MG-TC) and hot rod tradition by fitting a Ford V8-60 engine. Another favorite, although not specifically from California, is the Cunningham C-4R as they were raced by Briggs Cunningham and John Fitch at March Field in November 1953.
Your next project or do you need a few years recovery now?
And these Cunninghams take me to my next project: the gentlemen drivers in early post-war American sports car racing. The likes of John Fitch, Bill Spear, Jim Kimberly, Briggs Cunningham, Phil Walters, Tom Cole, etc. And of course we will follow them from as early as 1950 for as long as the Cunninghams C-4Rs were raced (USA and Europe) in vivid color and fantastic black & white! That is a long term project but in the meantime I almost finished a book on the 1957 Liège-Rome-Liège.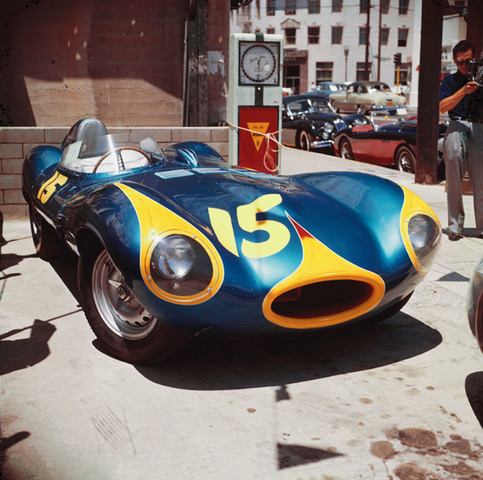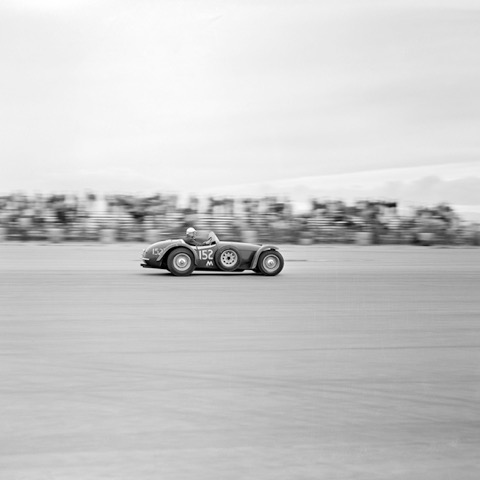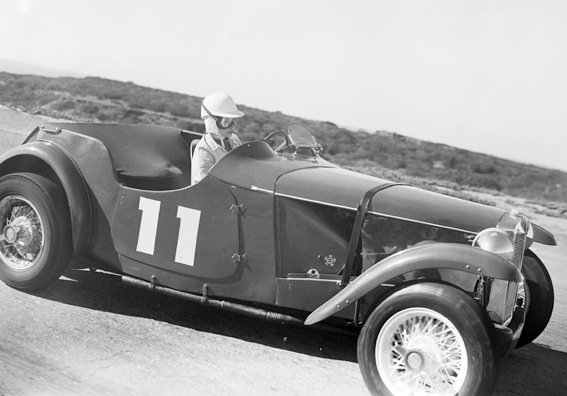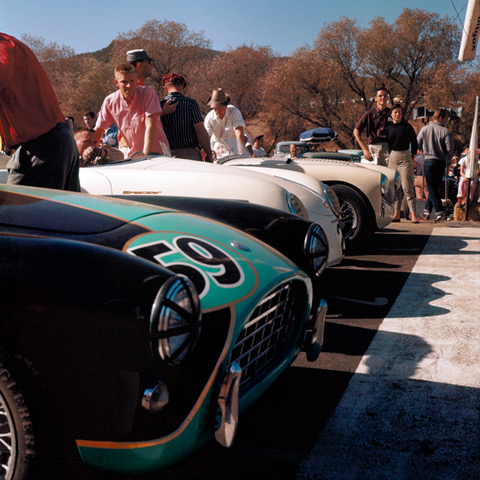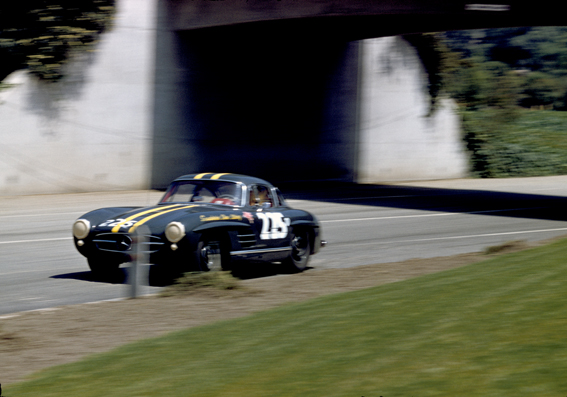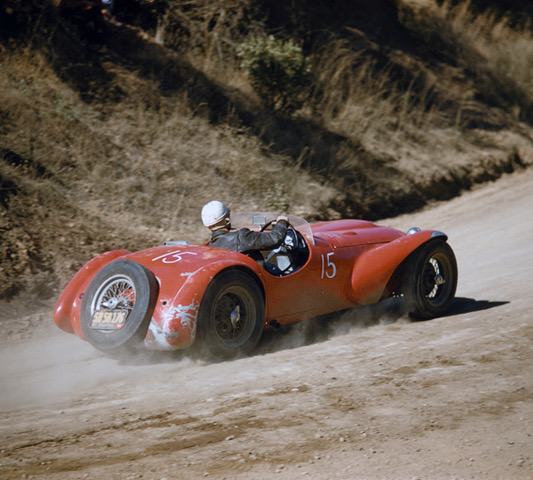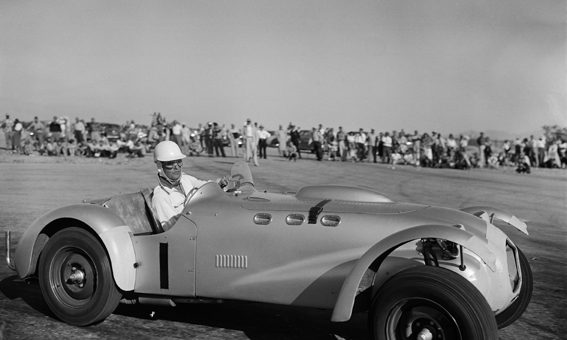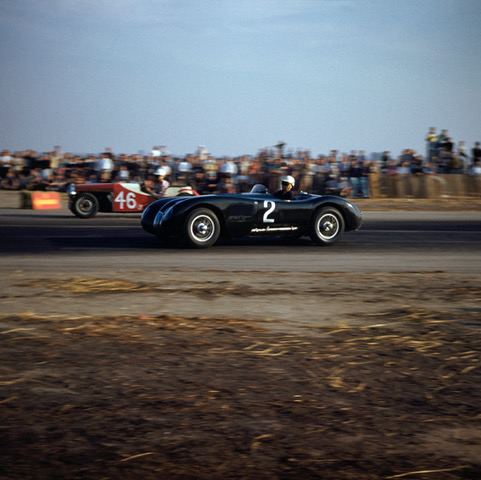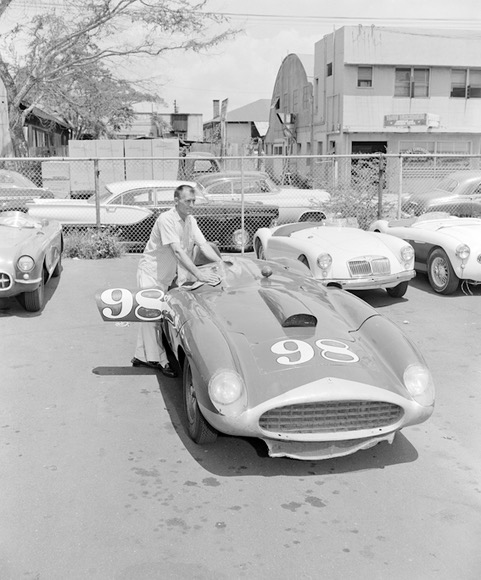 Report by collectorscarworld.com
Photos by Tony Adriaensens
---