Polestar 2 is the first Battery Electric Vehicle (BEV) from Polestar, the electric performance brand. Designed as a premium vehicle within its segment, Polestar 2 began production for global markets in early 2020.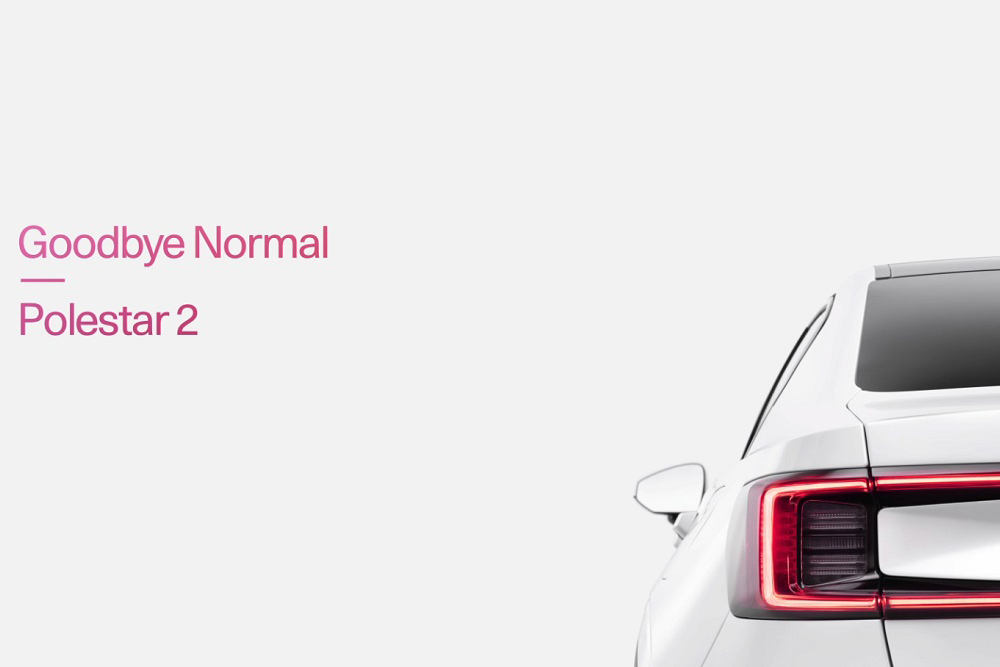 Underscoring Polestar's commitment to making the Polestar 2 a fun-to-drive proposition, the vehicle is also available with an optional Performance Pack. This adds adjustable Öhlins dampers, four-piston Brembo front brake callipers, 20-inch forged aluminium wheels and bespoke Continental SportContact™ 6 tyres.
Environmentally Responsible
Polestar aims to accelerate the change to more sustainable mobility and the Polestar 2 represents another step in that journey. Polestar requires rigorous environmental and ethical demands of its suppliers, and is always looking to challenge materials and manufacturing processes. An example of how the brand applies new thinking to drive improvement is the use of blockchain to provide improved traceability of cobalt used in its motors. The system helps ensure only responsibly mined cobalt is used, limiting environmental impact while guarding against exploitation in any labour force. Only two cobalt suppliers worldwide proved able to take on this approach, both now partner Polestar.
The interior of the standard Polestar 2 is entirely vegan, meaning that zero animal products are applied. One of the key developments to enable this vegan commitment is Polestar 2's WeaveTech interior textiles. Significantly lighter than leather, WeaveTech utilises a high quotient of recycled materials in its construction, wears durably and cleans easily. The material almost entirely eliminates the harmful phthalates (a substance also known as a plasticizer that increases material flexibility) found in the vinyl commonly used in automotive interiors.
Top User Experience
Environmental factors aside, Polestar 2's mission for customers is to provide the simplest, most intuitive and enjoyable overall driving experience possible. Its exterior and interior designs, reflective of the clean, simple forms of Scandinavian architecture, start with the all-LED exterior lighting. New Pixel LED headlights, with 84 individual pixels, and a full-width tail light with 288 ultra-bright LEDs, combine to create vivid, effective lighting with a dramatic and unique design signature. Elsewhere, Polestar 2's five-door fastback body exhibits crisp and decisive lines and establishes a robust presence on its standard 19-inch wheels and tyres, while being almost entirely devoid of chrome brightwork. The result is a vehicle whose proportions transfer the comfort and utility of an SUV or crossover, whose looks inspire sport-sedan imaginings, and whose mechanical and electric underpinnings deliver on Polestar's performance promise.
The user experience starts as soon as the driver approaches the vehicle. It immediately and prominently displays the battery state of charge and available driving range. Once seated, the driver needs only to close the door, depress the brake pedal and select the desired driving direction in order to drive. From here on, Polestar 2's 'one pedal drive' system allows driving in day-to-day conditions using the throttle pedal only: press the pedal to accelerate and cruise; release the pedal to brake the vehicle. Both the level of regenerative braking that occurs when the pedal is released – along with the steering weight or feel – may be easily adjusted in the vehicle's settings.
Volvo's Safety DNA
Polestar 2 carries an excess of active and passive safety features in its Advanced Driver Assistance System (ADAS), a direct result of Polestar's relationship with Volvo Cars. From lane departure and lane keep assist functions to driver attention monitoring, and pre-collision warnings and interventions, the vehicle not only warns, but can intervene with steering and braking if it determines than a collision is imminent. Polestar 2 has a forward-facing camera that detects other vehicles, pedestrians and cyclists, and which reads road signs and display them on the 12.3-inch driver display.
Safety is enhanced by the premiere of new inner-side airbags. Built into the inside of each front seatback, the inner-side airbags will deploy in the event of a side impact and are designed to contain the front occupants from both sides, supported of course by traditional side airbags. In total Polestar 2 has eight airbags with dual front, side, inner-side and curtain airbags included.
Intuitive Operation
Polestar 2 uses an 11.15-inch centre display to replace nearly all of the switches, buttons and knobs found in a traditional vehicle. Polestar 2 is the first car in the world to feature an infotainment system powered by Android Automotive OS, developed in collaboration with Google. All vehicle functions including navigation, entertainment, vehicle settings and climate control are controlled from the centre display.
Although multiple layers of settings, choices, functions and apps are available on the centre display, accessing them is the easiest process to date. The Android Automotive operating system represents a giant step forward, bestowing Polestar 2 with the speed, accuracy, pair-ability and functionality of the driver's smartphone. Whereas in typical phone mirroring interfaces, a driver's smartphone apps, music, phone functions and navigation and voice recognition are simply mirrored from the device into the car's native infotainment system, Polestar 2's embedded Android system is a standalone automotive system itself. The system integrates Google Assistant for speech assistance, Google Maps for navigation, and the Google Play Store.
The key to a truly personalised digital experience in Polestar 2 is via a connected Google account. By connecting a Google account to the car, the user allows Polestar 2 to optimise their navigation and speech assistant experiences with the data their associated Google apps already stores. This includes favourite Google Maps destinations or restaurant preferences, and a deep understanding of the user's conversational tone and accent that the Google Assistant has come to understand.
Of course, users who do not wish to log into a Google account in the car are free not to, and they will still enjoy the fully connected and advanced Android HMI in Polestar 2 – albeit without this added layer of true personalisation and adaptability.
---
Polestar 2 key figures
Price at launch: SEK 659,000
Power: 300 kW (408 hp)
Torque: 660 Nm
Battery capacity: 78 kWh
Range: 470 km WLTP
0-100 km/h: 4.7 sec
Top speed: 205 km/h
Warranty: 2 years
Service intervals: 2 years / 30 000 km
---
Exterior
The exterior of Polestar 2 is modern and minimalistic, incorporating top-rated safety performance, innovative lighting, and user-friendly features. Altogether, Polestar 2's exterior advances the standard for electric vehicles in its segment.
Based on Volvo Cars' proven CMA platform, Polestar 2 is a dynamic five-door fastback that enhances the user experience through a combination of intelligent ergonomics and expert packaging. The appearance is taut and modern, and nearly entirely free of bright trim. Instead, the dynamic proportions, which include a high rear roofline and tailgate for rear-seat passenger roominess and enhanced cargo volume, merge with standard 19-inch and optional 20-inch alloy wheels. Optional Brembo brake callipers and cross-drilled brake discs in the Performance Pack, create an even more powerful visual stance. A panoramic glass roof is standard, and the Performance Pack further adds a high-gloss black roof panel.
Exterior lighting is a high point of Polestar 2 design, with Pixel LED headlights and dynamic LED front fog lights, LED indicators which also incorporate the 'Thor's Hammer' daytime running light signature, and LED tail lights with a signature full-width wrap-around light design unique to Polestar 2.
Key Polestar 2 exterior features include:
• Five-door fastback body style
• Avant-garde modern design
• Standard 19-inch wheels (5 V-spoke)
• Optional 20-inch wheels (4 V-spoke or 4 Y-spoke forged)
• Pixel LED headlights
• Active Bending Lights and Active High Beam
• Fog lights with cornering function
• LED fog lights, turn signals and tail lights
Design Theme
A product of Scandinavian design ethos, minimalism and modernism, Polestar 2 establishes a new path for electric vehicles. Simultaneously assertive and minimalist, responsible and efficient, the body design brands Polestar 2 as a practical daily driver that rewards customers with striking and unique visual appeal, practical and useful proportions, and outstanding functionality and usability.
Encompassing themes found in both architecture and automotive design, Polestar 2 emphasises its form – a strong stance thanks to a long 2,735 mm wheelbase and standard 19-inch wheels and tyres, innovative and rakish LED lighting, and an absence of brightwork and trim – in lieu of adding gratuitous features or accents that add visual complexity. The result is a contrast of crisp sheet metal, an airy and windswept greenhouse, and dynamic lighting instantly distinguishing Polestar 2 from all other cars – no matter their powertrain.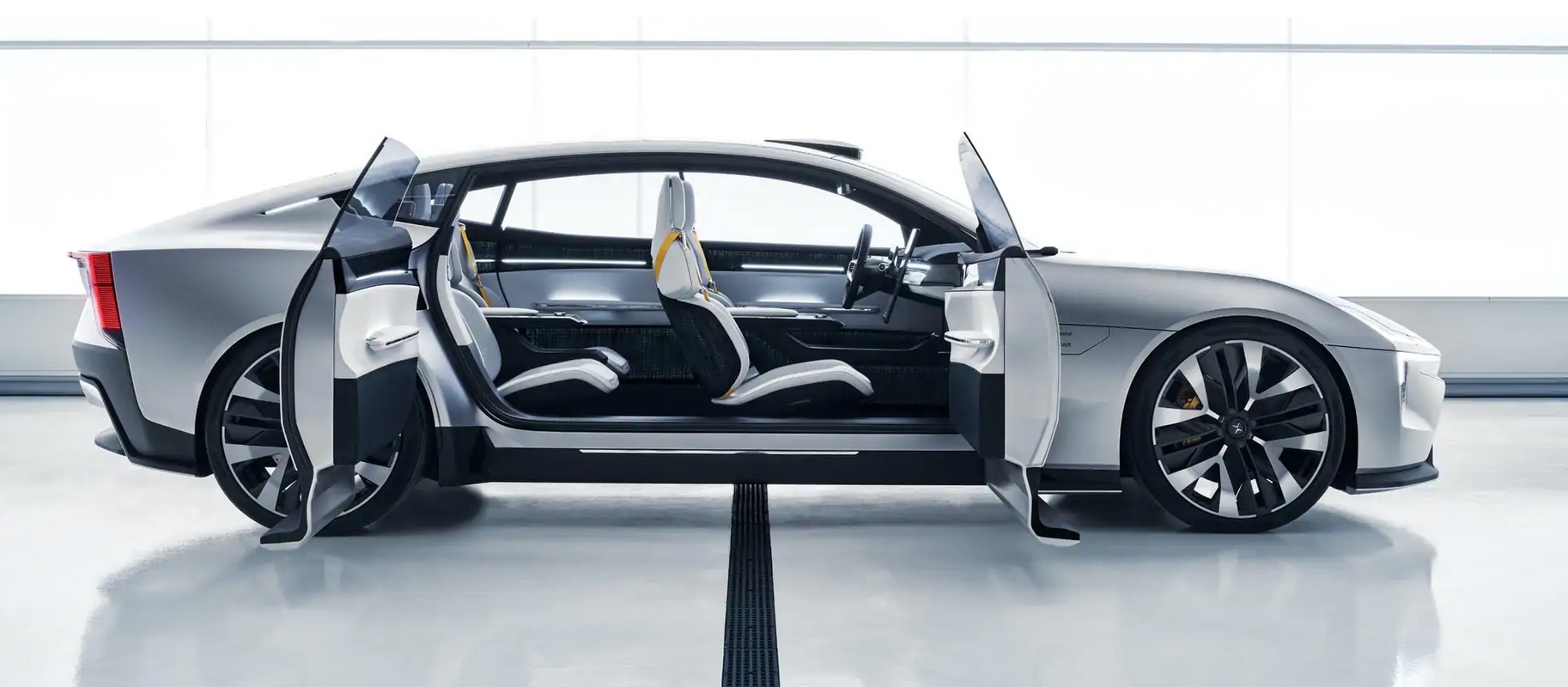 Body Structure
The Polestar 2 body structure utilises more than five types of steel, from mild to ultra-high-strength boron, to achieve an uncompromised combination of stiffness, safety, durability and weight optimisation. Aluminium extrusions are additionally used for the front bumper beam and battery case.
Boron steel (ultra-high-strength) is selectively used in key areas where resistance to bending and torsional rigidity is crucial, or where the mitigation of collision forces is required. Boron steel is challenging to work with and requires special processes to form, however its high rigidity and low weight proved crucial to ensure Polestar 2 met the standards expected of it. The material ensures the handling, ride comfort, low interior noise, vibration and harshness (NVH), and collision safety of Polestar 2 move the vehicle class forward.
Aerodynamics
Aerodynamic efficiency and design merge seamlessly in Polestar 2 – form and function. Following in the spirit of the limited-production Polestar 1 electric performance hybrid GT, Polestar 2 adopts certain design features from different types of vehicles to create a striking – and expertly functional – exterior form that is also aerodynamically efficient, proven by its 0.278 drag coefficient (Cd).
For instance, the Polestar design team sought a high seating position and ample headroom for good visibility and versatility, and countered this with a long, tapered fastback roofline and Kamm-inspired tail to help the vehicle slip through the air as efficiently as possible. The frameless mirrors also contribute to improved aerodynamics, with their 30% reduction in size compared to conventional mirrors, reducing drag and improving range.
Exterior Lighting
Bright, distinctive LED arrays are used all around the exterior of Polestar 2, including the Pixel LED headlights fog lights, indicators, tail lights and brake lights. The design of these lighting arrays is distinctively Polestar 2, identifying it at a glance at night as well as in daylight conditions. Helping in this regard, the broad rear LED light bar uses a total of 288 LEDs to achieve the desired visual affect – while also improving the vehicle's visibility to other drivers. Their adaptive functionality also ensures that the rear light signature is visible even in the strongest daylight. Bold and yet simultaneously minimalistic, the arrays compliment the Polestar 2's other exterior and interior design themes.
Selected details include:
• At up to 40 km/h, the LED fog lights' cornering function illuminates the area up to 15 degrees around the front of the vehicle, assisting the driver in parking, turning or driving through gates or parking
structures.
• If the brakes are applied quickly and strongly in a panic stop, the brake lights will flash four times per second, imparting a clear message to following traffic that a potential hazard lies ahead. Once the Polestar 2 slows below 10 km/h, the brake lights remain illuminated and the hazard lights automatically activate.
LED lighting offers other unique advantages to traditional bulbs, including the ability to create seamless and stylistic arrays that offer uniform lighting, long lifespan, low energy usage, and bright, crisp and quick illumination.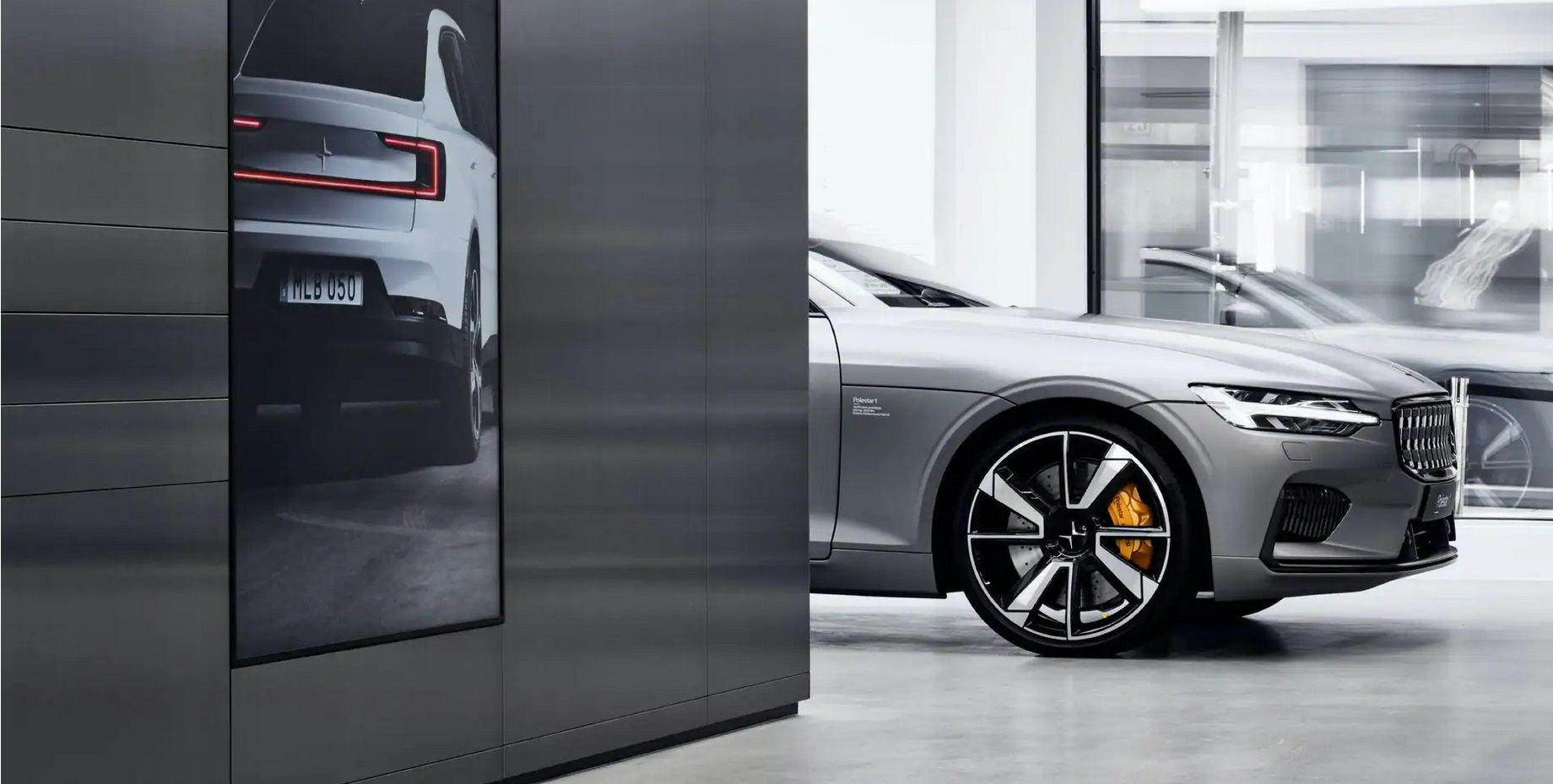 ---
Interior
To create the interior of Polestar 2, designers targeted a theme that is modern with light-weight proportions, and two dynamic key-lines bisecting the space. The result is a contemporary, clean interior that combines crisp Scandinavian architectural themes together with dynamic proportions and a sporty presentation. Joining this refreshing design execution is a total commitment to user-friendliness, from the 11.15-inch centre touchscreen to the driver's concise 12.3-inch instrument panel. Sound ergonomics make every facet of entering and exiting, driving and riding in Polestar 2 a pleasure. Additionally, Polestar 2 is built as another step on the journey to more sustainable mobility, in terms of materials and processes, never compromising outstanding fit and finish.
Top Polestar 2 interior features include:
• Free-floating centre display
• Vegan materials as standard with black ash wood décor
• Optional perforated leather upholstery with reconstructed wood décor
• Sustainable materials
Design Theme
Devised to shake up and redefine automotive design, propulsion, production and responsibility, it's little wonder why Polestar 2's interior intentionally breaks new ground. Stylistically, the approach of the interior matches the approach of Polestar 2's exterior design – modern and clean, simple and decisive in form, Scandinavian-influenced, and most of all, focussed on the user experience.
Two 'key lines' define the Polestar 2 interior. An upper key line, represented by the front panel (the traditional dashboard or instrument panel), stretches across the width of the car's interior, and atop the door panels. This formally separates the upper from the lower interior areas, imparting a sense of openness, spaciousness and freedom above, and a sense of snugness, solidity and security in the seating area below. The second key line is vertical; stemming from the centre console and projecting upward, it adds dynamic visual energy and partitions the driver and font passenger's seating areas into personal-feeling spaces.
Centre Console
Over many decades of automobile design, seemingly unwritten rules have to define where certain items and controls are placed – a prime example being cupholders. But with Polestar 2, designers consciously decided to revisit – and in certain cases intentionally break or reprioritise – those rules. In a prime, telling example: one front cupholder is traditionally placed in the centre console, while the other is hidden within the centre arm rest, which can be lifted to reveal the cup holder when required. This difference is modest within the greater design context, but it serves to remind occupants that Polestar 2 is unique, and seeks to challenge the deeply rooted status quo.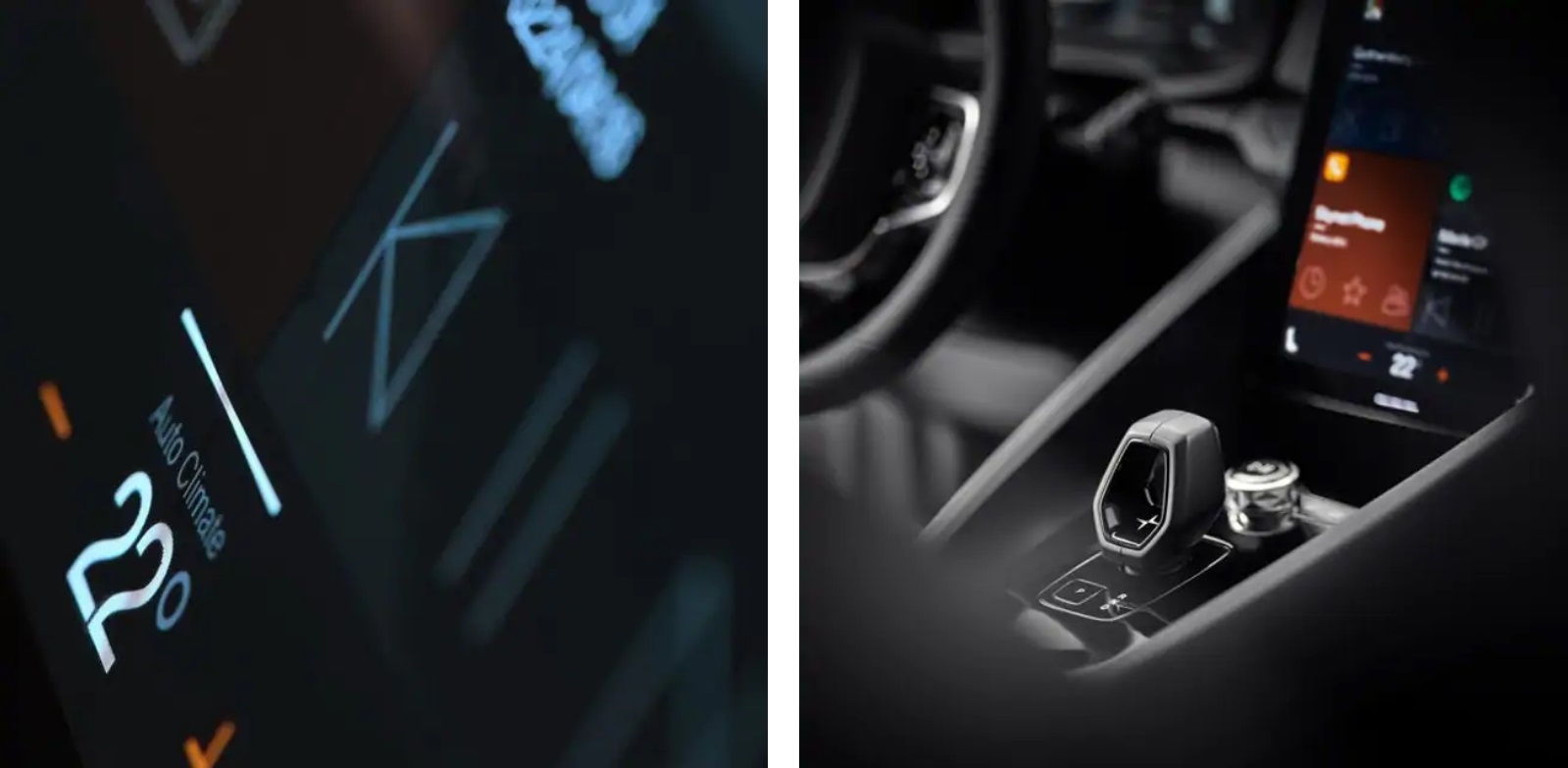 Geometry and Finish
As a new car brand, Polestar is free – and in a larger sense obligated – to differentiate itself from the norms of the industry. Even within the lower console, where the centre tunnel that cradles the infotainment display uses strong geometric shapes with gloss-black finishes and black ash- or reconstructed wood inlays, there is a hint of an architecturally designed room. The effect is light, unexpected, new, intellectual and – hopefully for the user – stunning. The console also features white LED lighting from below which accentuates the floating appearance of the main surface.
Dual-zone Climate Control
Polestar 2's dual-zone climate control system is all electric, naturally, and can be operated from the centre touchscreen, via voice commands through Google Assistant, and also via the Polestar app on the user's smartphone prior to entering the vehicle. In summer months, this enables pre-cooling Polestar 2 to a comfortable temperature, and in winter, warming the interior before driving.
Air Filtration
The air filtration system of Polestar 2 is far advanced from the typical home or office heating, ventilation and air conditioning (HVAC) filtration systems. This means that practically, the air breathed by the driver and passenger inside Polestar 2 is likely cleaner – as defined by its onboard air filtration system – than would be found outdoors or inside a typical building. This capability begins with the environmentally responsible and ecologically friendly materials used in the creation of the Polestar 2 interior. Efficient door and window seals are a second layer of protection against air pollution and particulates. The third and final protection mechanism offered by Polestar 2 is the air filtration system engineered into the vehicle's HVAC system.
Personalised Lighting
Polestar 2 allows its users to adjust and play with the colour balance of light inside the vehicle. The standard colour is 5,000 Kelvins – intentionally the colour of Polaris, from which Polestar derives its name. This interior light colour temperature was chosen to compliment the Polestar 2's minimalistic, simple, modern and elegant design theme. However, Polestar 2 allows individual users to change the colour temperature to their liking. Upon doing so, the vehicle always recognises them with their preferred illumination colour balance when their driver profile is activated.
Centre Display
The 11.15-inch centre touchscreen is the primary physical interface between the driver (or front seat passenger) and Polestar 2 infotainment features such as apps, navigation, phone, vehicle settings, climate control and more. Designed to be simple and intuitive to operate, like the rest of Polestar 2, the display conveniently arranges its home screen into four quadrants or tiles. These four tiles can be customised by the driver to display whichever apps they prefer to see and use by default. Familiar swipe, tap and drag gestures are used to rearrange apps and change content of the tiles.
The tiles sit below two other information areas. At the very top of the screen, the status bar presents information like the time, Bluetooth connectivity status, wireless phone charging status, internet connectivity and location service. The notification panel also lies at the top of the screen and, just like smartphone, can be pulled down to reveal any notifications.
Below the status bar, a quick access bar with shortcuts to four main user areas is housed. This contains:
• 360-degree camera view
• Car functions
• Apps and other settings
• Profiles
Audio system
The Harman Kardon premium audio system is engineered to produce audiophile-quality tone and clarity, and with its 600-watt output and 13 speakers, including an air-powered subwoofer, to deliver precise sound imaging and tonal accuracy.
---
Powertrain
Polestar 2 comes equipped with a twin-motor drive system as standard. The front and rear motors are identical in size and output, delivering a combined 300 kW/408 hp and 660 Nm of torque through planetary gearsets to all four wheels. The vehicle's operating software coordinates the front and rear motors' functions for acceleration, cruising and regenerative braking, and there is no physical connection between them.
Top Polestar 2 powertrain features include:
• Two identical motors, one per axle
• 300 kW/408 hp and 660 Nm of torque combined output
• Front and rear sealed planetary gearsets (8.57:1 reduction)
• All-wheel drive
• 78 kWh lithium-ion battery
• One pedal drive
• Regenerative braking
• Advanced ECU motor controller
• Liquid cooled motors and controller
• 8 years/160,000 km or 70% SOH battery warranty
• Individually repairable battery modules
• 11 kW on-board charger
• Up to 150 kW DC fast charging capability
Twin-Motor Drivetrain
Polestar 2's identical front and rear motors produce 150 kW and 330 Nm of torque each, for a total output of 300 kW/408 hp and 660 Nm of torque. They are liquid cooled via a cooling system shared with the lithium-ion battery and controller, and drive through planetary gears to all four wheels.
Based on numerous operational parameters such as throttle position, vehicle speed, steering input, cornering forces and other factors including the activation of traction control or electronic stability control, the Polestar 2 controller automatically and seamlessly distributes up to 100-percent of the power to the front wheels and, as needed, up to 70-percent of the power to the rear wheels. No individual torque vectoring is needed or provided. Traction control and electronic stability control functions are provided by the motor controller and, as needed, the automatic activation of individual hydraulic brakes as per traditional vehicle systems.
The planetary gearsets are lubricated and cooled with a special lifetime lubricant that has no scheduled service interval.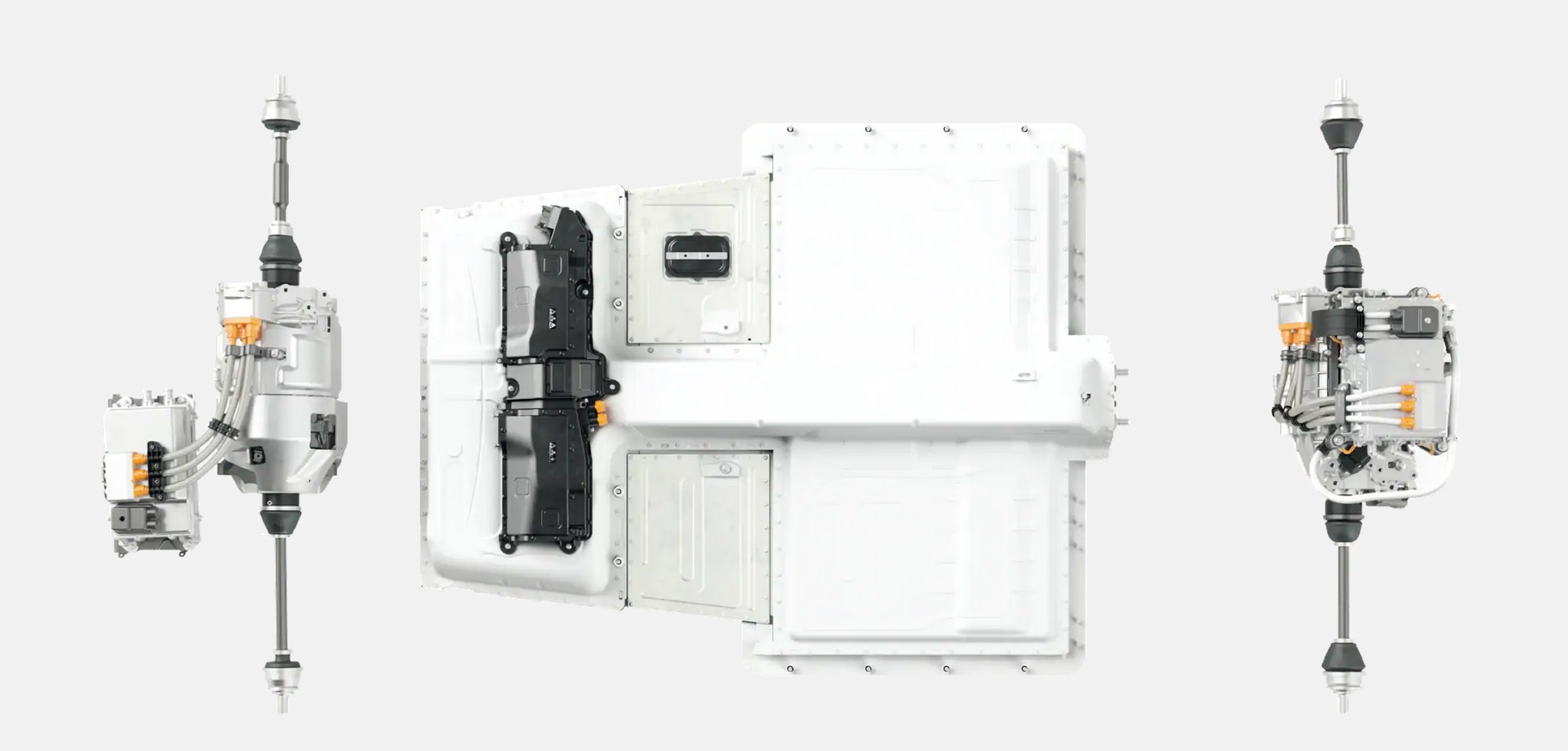 Driving Range
The certified driving range of Polestar 2, starting with a fully charged battery, is 470 km on the combined WLTP cycle, and 560 km on the city WLTP cycle. Actual driving range may vary based on weather, road and driving conditions, and driving style.
Regenerative Blended Braking
Releasing the accelerator pedal activates the motors' regenerative braking capability to slow and stop the vehicle, helping to recharge the battery in the process. Unless the driver activates the accelerator pedal again the Polestar 2 will brake to a stop (at a rate determined in the vehicle's settings), and then remain stopped when creep is not activated. This is the ideal, most convenient way to operate Polestar 2 in mixed
traffic conditions, such as in town or during busy commutes.
Regenerative braking can direct 100 kW of energy back to the battery at its maximum rate. Braking above and beyond the battery's capacity to handle recharging at any point in time is provided by the hydraulic braking system. This so-called 'blended braking' mixes both regenerative and hydraulic braking seamlessly and intuitively so that the driver feels confident in their driving at all times.
Due to this advanced electric-biased braking system, the hydraulic brakes are not typically used in normal daily operation of the Polestar 2. They are, however, always at the ready and are instantly utilised during harder braking (braking force of 0.3 G or greater), or the intervention of traction control, electronic stability control or ABS. This advanced operating capability is crucial to fulfilling Polestar 2's fun-to-drive personality, as well as its high driving range per charge, while using both motors for acceleration and regenerative braking helps maximise tyre and brake life.
Battery Science and Capacity
Housed safely inside an underfloor case made of aluminium extrusions, Polestar 2's lithium-ion battery contains 27 separate modules, each with 12 cells for a total of 324 cells, arranged in two levels. The modules weigh 385 kg and the battery modules and box together weigh just under 499 kg, with the weight centralised and positioned low-down for maximum safety, handling and interior roominess benefits.
The battery is rated at 78 kWh, providing Polestar 2 with a 470 km WLTP driving range in idealised conditions. The total driving range is reduced in very cold temperatures, but Polestar 2's performance is unaffected by altitude, in contrast to a typical internal-combustion engine vehicle.
The battery is designed and built in two layers to optimise weight distribution, maximise interior room, and improve front and rear passenger ergonomics. The bottom layer of the battery is H-shaped, positioned beneath the front and rear seats and the centre tunnel of the body. The top layer of the battery is T-shaped, located beneath the front seat and the central tunnel of the body. This unique two-level design allows Polestar 2 to provide a clear advantage in seating roominess in its segment, specifically in the rear where the top layer of the battery does not intrude on the rear passenger footwells.
Aluminium Battery Case
The battery case is created from aluminium extrusions which are first bonded together, and then welded to an extruded aluminium bottom plate.
Liquid Cooled Electronics
Liquid cooling keeps the battery at an optimal temperature for the conditions, with the cooling system operating in common with cooling of the twin electric motors and controllers. The cooling system is optimised to keep the battery operating temperature below 40 degrees Celsius. This is achieved through the liquid cooling, in addition to air gaps between the battery modules, between the battery and case lid, and between the battery case and the vehicle's underbody. Finally, the battery modules rest on special cooling plates that absorb heat.
---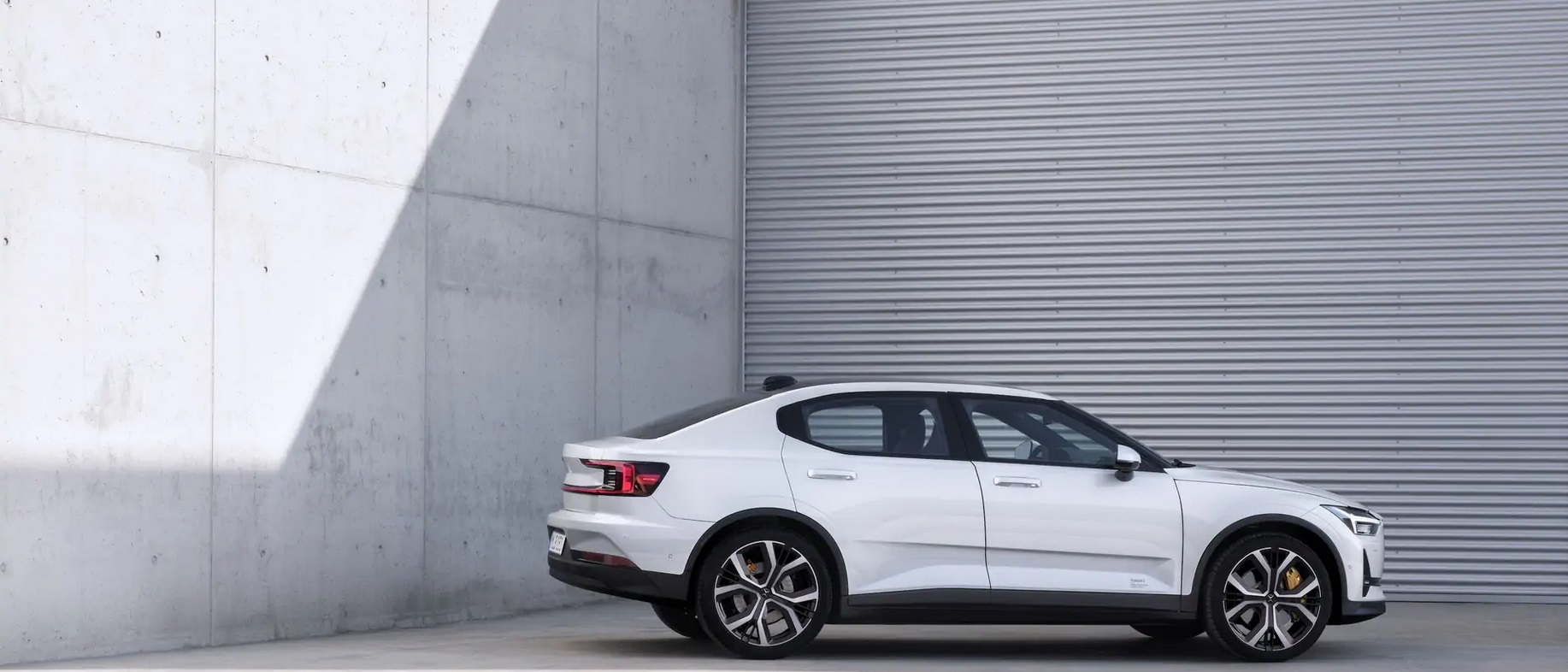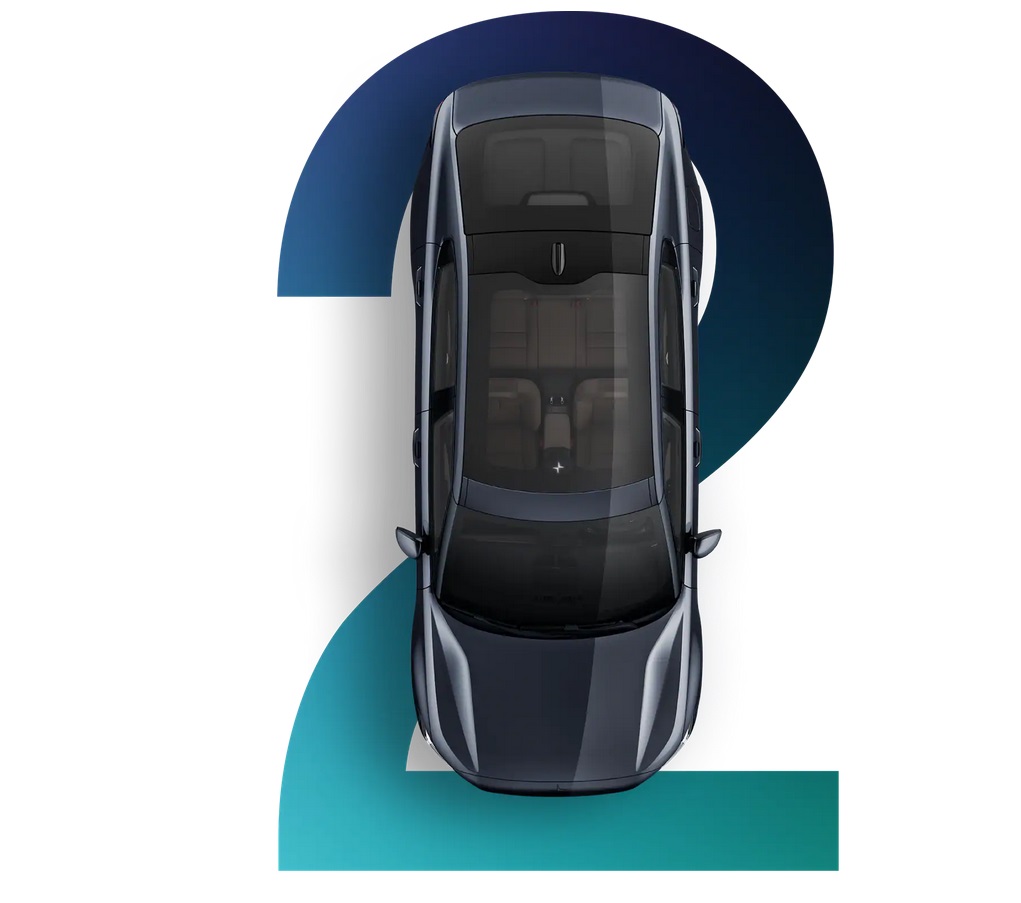 Report by polestar.com
---