The 2024 Goodwood Revival will take place over the weekend of 6th, 7th and 8th September, as the most magical step back in time returns to the West Sussex countryside once more.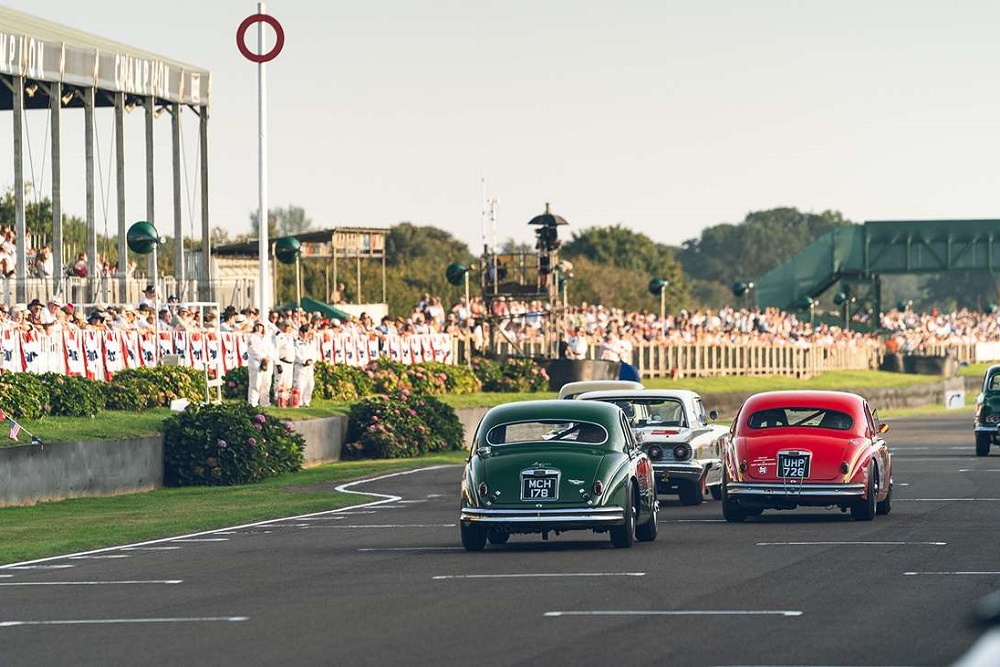 Ending a brilliant season of Goodwood motorsport the 2024 Revival will take its usual spot on the second weekend of September, just as summer begins to come to a close. The season begins with the 81st Members' Meeting presented by Audrain Motorsport on 13th and 14th April, and continues with the Festival of Speed presented by Mastercard on 11th-14th July.
The 2023 Goodwood Revival was yet another spectacular showcase of historic motorsport and the world of vintage fashion and sustainability. Also helping to celebrate 75 years of the Goodwood Revival it featured a stunning display of cars that have raced at Goodwood over the last three-quarters of a century.
Other highlights of the 2023 event included the celebration of what would have been Carroll Shelby's 100th birthday, which saw cars from both his driving career and that he developed taking to the Motor Circuit for a spectacular parade. Also on the track was a Revival-era busting demonstration of The Chapman Years – Lotus racing cars built during the life of its iconic founder Colin Chapman, to honour the marque's 75th anniversary.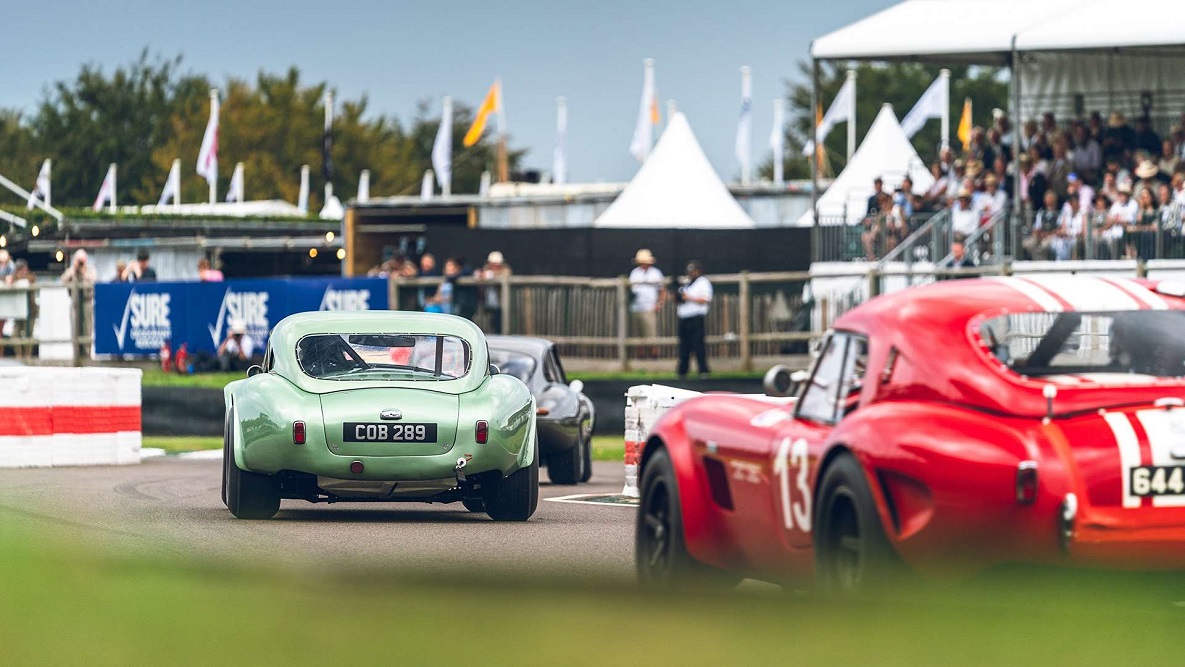 The Revive & Thrive village returned, with even more incredible vintage and sustainable fashion on show. Demonstrations and talks showcased the Revival's ethos of "vintage style not vintage values", showcasing how the Revival can help a more sustainable future.
On track the racing action was as hot as ever. The Lavant Cup presented by Sky Cinema featured a whole grid of just Ferrari sportscars, many of which may well never be seen racing again, including 250 GTOs and SWBs and even the stunning LM. The Fordwater Trophy brought sustainability to the motorsport side of the action, with 30 original Porsche 911s all racing on sustainable fuels, driven by the likes of Jenson Button and Mark Webber. At the centrepiece was the RAC TT Celebration, possibly the most coveted prize in historic motorsport, contested by the likes of Jimmie Johnson, Benoit Treluyer, Romain Dumas, Andy Priaulx, Darren Turner and more.
The 2024 event will be no different in its scope and scale to celebrate all the very best from the Goodwood Motor Circuit's active 1948-1966 era. Tickets will go on sale to GRRC Members on 28th October, GRRC Fellows on 30th October and general public on 6th November.
Report by Ben Miles
find more events here…
---