Beautiful Bugatti EB 110 GT in the colors blu with light grey! Factory prototype from new! A mere 680 miles from new! One of just 139 EB 110 produced! Quad turbo charged 3.5 litre V12! USA titled and available for immediate delivery!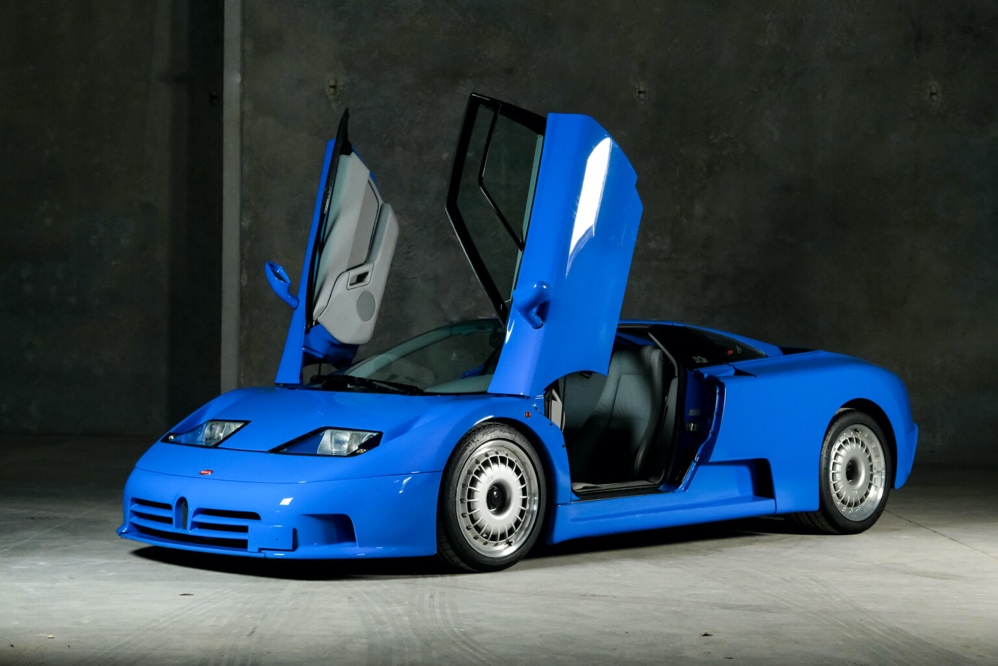 1994 Bugatti EB 110 GT Prototype, Serial Number ZA9AB01E0NCD39012, Engine Number 0041, Blu Bugatti with light grey leather, 3.5 litre 553hp V12 engine with FOUR! turbo chargers, 6 speed manual gearbox, carbon fibre monocoque, carbon fibre/aluminum body panels, permanent all-wheel-drive, magnesium alloy wheels, adjustable rear wing, Marcello Ghandini signature scissor doors.
39012 is one of just 139 EB 110 and the vision of Romano Artioli who breathed new life into the storied Bugatti name, building his new factory in Modena and who would enlist the services of many Italian design luminaries – Marcello Ghandini – designer of the Miura, Countach and Diablo, Paolo Stanzani – technical director with Lamborghini with the Miura and Countach.
Nicola Materazzi – a prolific designer responsible for so many but notably the 288 GTO and F40, with these names collaborating to bring to market what can be considered the very first super sports car and the precursor to both the Veyron and Chiron, this EB 110 Prototype completely refurbished prior to delivery to its first private Swiss owner in 2000, then arriving in the States a number of years ago into an imposing collection, with just 1,095 kilometers (680 miles,) this EB 110 Prototype stunning in its Blu Bugatti color is ready to dazzle on the street or show field!
Click here for further information 
---
---