Canepa is offering this Porsche 964 Carrera RS for sale. The 964 RS is the ultimate contemporary of the 1973 RS.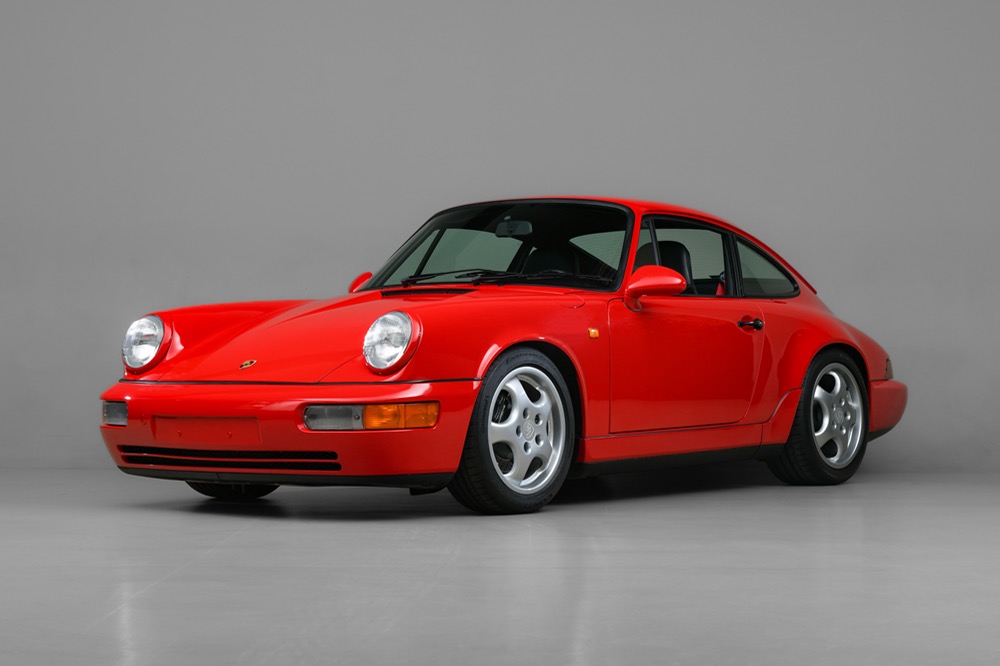 1992 Porsche 964 Carrera RS
9,414 miles
Concours condition
Twin-plug 3.6 liter flat-six engine – 260 HP
5-speed manual transmission
340 pounds lighter than the production Carrera
"The most exciting contemporary air cooled 911" – Bruce Canepa
Porsche had two goals with the latest iteration of the Carrera RS: Remove weight and add power. By shaving weight from a stock 964 and bumping up the power, Porsche introduced a limited edition 964 in 1992 worthy of the Carrera RS name. With a single-mass flywheel, twin plug engine, racing bucket seats, and a stripped-out interior, not only did it perform far better than a stock 964, but it provided the driver with a direct physical connection to the driving experience. At just under 2700 lbs, by today's standards, it is considered a featherweight car and one of the best-driving modern-era 911s.
The famous moniker "Carrera RS", reserved only for lightweight factory cars, found itself united with Porsche's 964 for the very first time in 1992. Pulling from Porsche's long lineage of lightweight cars with improved performance, the new Carrera RS found various features that embodied the original RS and RSR models. It featured a revised version of the standard engine, titled M64/03 internally, with an increased power output of 260 bhp by tuning and adding a twin plug ignition system, and lightweight flywheel coupled to the G50/10 transmission with closer ratios, asymmetrical Limited Slip Differential, and steel synchromesh.
It had a track-oriented suspension system with a 40 mm (1.6 in) lower ride height, stiffer springs, shocks and adjustable stabilizer bars without power steering. Stripped of power windows, sound deadening, power seats, air conditioning, and the stereo, along with thinner side and rear window glass led to reduced weight. The use of magnesium wheels saved 22 lbs alone in addition to the aluminum hood, which also saved a substantial amount of weight. The chassis was welded by hand at the seams to increase rigidity, and when said and done, the Carrera RS would not only provide a more direct and visceral driving experience to the driver but also save over 340lbs.
This vehicle was registered new in 1992 after being sold by Porsche Italy S.p.A. The owner drove the car seldomly for a few years and accumulated a total of 7,000 miles (11,265 km). The 964 RS was then garaged for nearly two decades. In 2017 it was purchased by a California collector who imported the vehicle to the US. Over the course of almost 6 years, he kept the vehicle very well maintained and less than 2,500 miles have been added since his ownership.
Upon arrival at Canepa, every collector car for sale is put through an extensive and diligent process called the "Canepa Difference." This includes a major and comprehensive mechanical inspection where all systems are checked and serviced as necessary.
They also receive an award-winning concours-level detailing, including a thorough cleaning of each and every surface that ensures that every car is a sight to behold. With its paint in show quality condition, and the leather interior with almost no signs of wear, this 964 Carrera RS is a shining example of what a time-capsule RS looks like. All that was needed was a foam-pad-only polish to enhance the paint finish and bring it back to as it was when it was first delivered 30 years ago.
Click here for further information  
---
collectorscarworld is partnering with the most renowned classic car specialists and dealer-ships in the world. We always offer selected rare and sought-after collectors cars and supercars for sale and every day a special car is featured for one of our partners. The passion for classic cars is diverse, sometimes it concerns the beauty of forms that can be admired at a concours, sometimes it is the smell of rubber , old leather and gasoline at a racing event or trip in the sunset.
Or its a classic car you have great memories with or which your parents owned a longtime ago. Classic cars and supercars are an expression of the lifestyle that someone shares with other petrolheads, and which is immortal, enduring and always a lot of fun. If you are looking for a special car or need support in the evaluation and history of cars, please contact us at info@collectorscarworld.com
---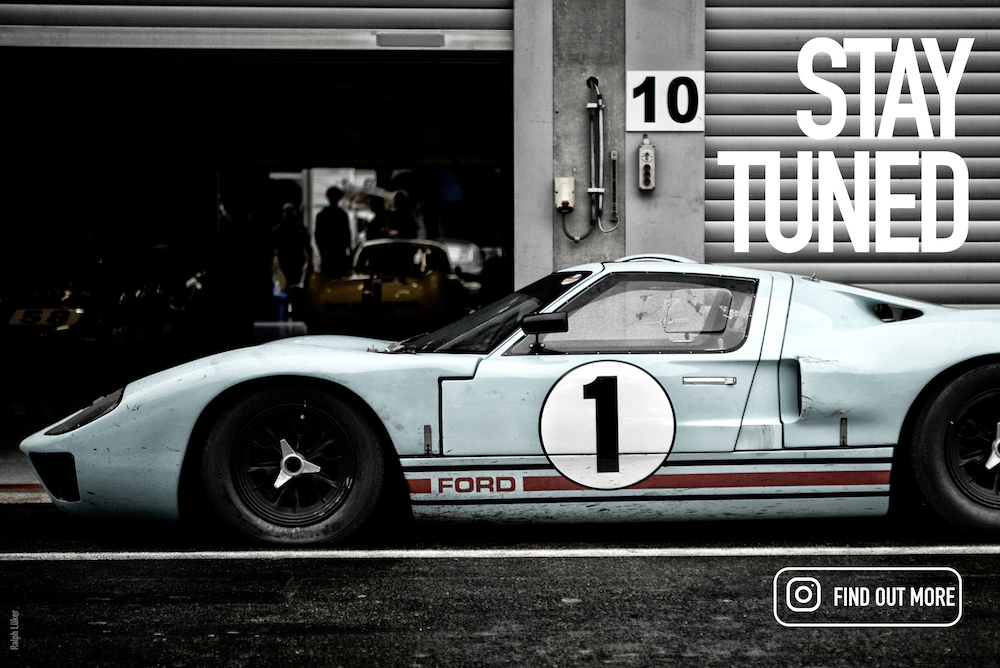 Interested in further "cars for sale"? Click here.