IMSA's GTP racing series is considered by many the height of prototype racing. Teams were required to come up with inspired designs from sets of rules that had them exploit every engineering loophole, often times resulting in designs that were radically different from one another.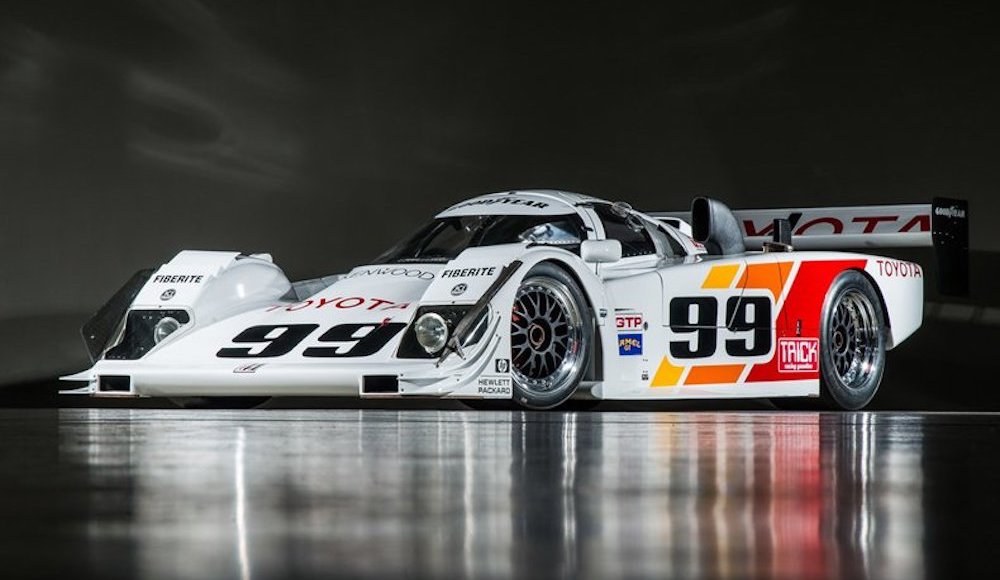 All American Racers (AAR) led by Dan Gurney were the premiere American team, having successfully won the IMSA GTO championship in their AAR-designed-and-built Toyota Celicas. Looking to go full bore and reign king of IMSA GTP, Toyota gave the green light and both AAR and Toyota began development on their newest creation, the HF89.
Tasked with the monumental design challenge of the GTP car was engineer Ron Hopkins and aerodynamicist Hiro Fuhimori. Using their initials, the car was officially named the HF89 and subsequently the HF90, but also known as the GTP MKII as it was Toyota and AAR's second GTP design. Key in design of the day, the GTP cars focused on ground-effect aerodynamics which AAR had extensive experience with from the team's Indy cars, also designed by Hopkins.
Conventional in design, the GTP MKII was built around an aluminum monocoque which featured a honeycomb core for reinforcement and produced an extremely rigid chassis. A separate rear subframe was used to mount the engine and gearbox. Suspension were double wishbones on all four corners, with the springs and dampers mounted almost vertically to make room for the ground-effect tunnels underneath the car.
The only engine that Toyota had available was the 2,140cc inline-4 engine, the same successful engine that was used in the championship Celica GTOs. Based on a production unit, it featured twin overhead camshafts and four valves per cylinder. It initially produced over 600 horse-power, while being mated to a Hewland five-speed manual gearbox.
Report by canepa.com
---