Canepa is offering this Porsche 959 for sale.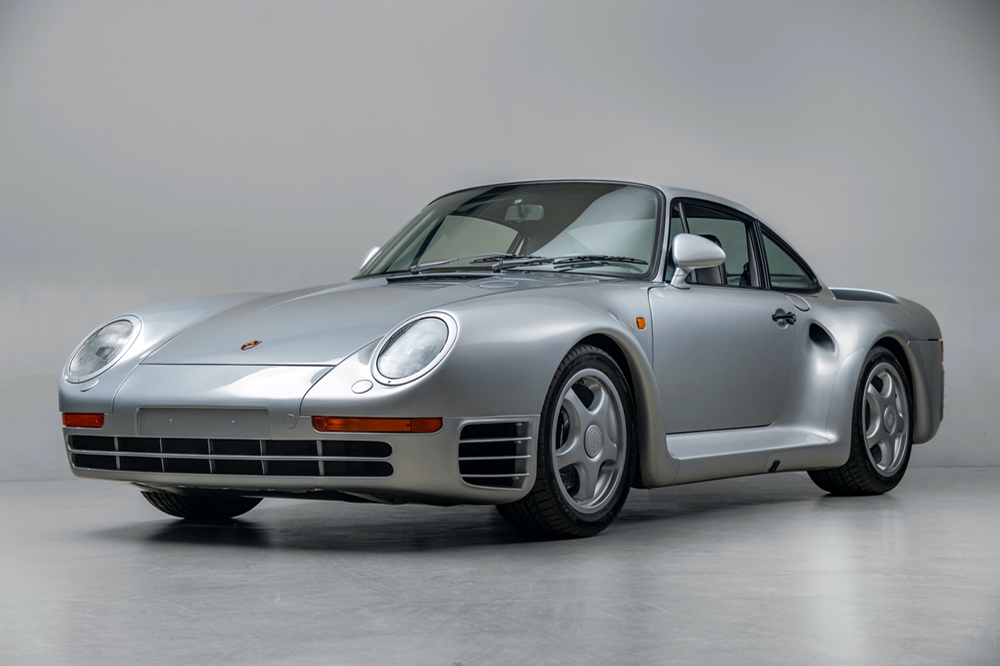 2.85L Flat 6-Cylinder 450HP
5,202 original miles
Extremely well-preserved example of Porsche's first supercar
The first streetcar to feature a 6-speed manual transmission
Twin KKK Turbochargers and Intercoolers
Accompanied by a Porsche Certificate of Authenticity
One of 106 Komfort examples built for 1987
The twin-turbo all-wheel-drive Porsche 959 was Porsche's response to the challenge of creating the world's fastest street-legal production car. With an aerodynamically optimized body, a twin-turbo flat-six engine, an electronically controlled chassis, and an all-wheel-drive, the 959 was considered by many to be the most technologically advanced road-going sports car ever built when it hit the market.
Conceived in the early 1980s as a four-wheel-drive Group B competitor that would showcase Porsche's advanced technology, the 959 was the first racing vehicle to feature space shuttle-level technological complexity. In an attempt to create a lightweight shell, Porsche adopted an aluminum and Aramid (Kevlar) composite for body use along with a Nomex floor instead of the steel normally used on their production cars. The body construction included a polyurethane nose cap, aluminum doors, and a front lid for strength and lightness akin to Formula One. Run-flat Bridgestone tires were added to the advanced antilock braking system, which was managed by high-speed microprocessors. The '959' was first displayed in 'concept car' form at the 1983 Frankfurt Motor Show, and despite the subsequent abandonment of the events for which it had been intended, entered limited production a couple of years later. Two versions were offered: 'Sport' and 'Komfort', their names reflecting each model's level of interior trim. Representing the ultimate in automobile design, the 959 successfully adapted state-of-the-art racing technology for road use, and even today, its specification remains unparalleled.
The Porsche 959 is a highly sought-after and rare sports car that was difficult to acquire due to its limited production and high demand. Despite its hefty price tag of $300,000 each, the factory had a waiting list for the 283 units built and actually lost money on each car. The model was nicknamed "Porsche's gift to its favorite customers." The desirability of the Porsche 959 was so strong that even collectors in the United States, where the cars could not be legally imported, sought ways to obtain them through a "grey market." However, the Show and Display Law 1999, supported by Porsche legend Bruce Canepa, eventually allowed for the legal importation of 959.
At the car's heart is a unique, 2.85L version of the classic, six-cylinder, air-cooled 'boxer' engine equipped with water-cooled, double-overhead-camshaft, four-valve cylinder heads. The latter had been developed initially for the 1981 Le Mans-winning 936 and were further refined on the even more successful 956/962 that triumphed at La Sarthe every year from 1982 to 1987. In 959 specification, this formidable twin-turbo-charged unit produced 450bhp, an output which, combined with the lightweight part-composite body's drag coefficient of just 0.32, proved sufficient to propel the 959 past 195mph and onto the front rank of all-time supercars. Indeed, at the time of its introduction, the 959 was the world's fastest street-legal production car.
The 959's sophisticated four-wheel-drive six-speed transmission paved the way for that of the Carrera 4; computer-controlled, it provided variable torque split with alternative programs for dry, wet, icy, or off-road conditions. There was double wishbone suspension all around, with electrically controlled ride height adjustment; the ABS brakes delivered race-car levels of retardation, and the run-flat tires were monitored for pressure loss, all of which made for a car faster than just about anything else on the road yet, in the best Porsche tradition was comfortable, practical and reliable. With its electric windows and mirrors, climate control, electrically adjustable seating, and superb Blaupunkt Bremen SQR 46 stereo system, the 959 rivaled many a limousine for luxury.
This specific Porsche 959 in question is offered in 'Komfort,' which provided many amenities that were uncommon for the time but still can be appreciated in today's day and age. A highly uncommon discovery in the United States, the showcased specimen comes in its authentic silver metallic exterior alongside a coordinating dark grey leather interior. This car is equipped with a full leather interior, dark grey leather sports seats with electronic adjustment, an alarm system, and Bridgestone tires.
This pristine 1988 Porsche 959 'Komfort' is a testament to meticulous preservation, boasting an incredibly low 5,202 original miles on the odometer. Throughout its lifetime, this exceptional supercar has been carefully cherished, sparingly driven, and consistently maintained, allowing it to retain its factory-fresh allure. With a rare minimal mileage, this Porsche 959 stands as a remarkable time capsule, providing a rare opportunity to own a piece of automotive history in immaculate condition. A voluminous collection of receipts that details the 25 years of consistent and quality maintenance, along with countless other documents, will be included with this 959.
Complementing this opulent offering are the owner's manual, toolkit, and the Porsche Certificate of Authenticity that matches both the chassis and engine numbers. In a world where automotive marvels continue to captivate the imagination, the 959 stands as a beacon of unparalleled engineering, representing an era when excellence was the only measure. It beckons the discerning collector, the enthusiast with an appreciation for heritage and performance, to take the wheel and continue the timeless journey that began decades ago.
Options:
Wheels – Silver
Seat color – Dark Grey Metallic
Carpet color – Dark Grey
Alarm System: Yes
Seat material: All Leather
Sport Seat: Left
Sport Seat: Right
Sports Seats: Electric
Trim level: Comfort
 Click here for further information
---
collectorscarworld is partnering with the most renowned classic car specialists and dealer-ships in the world. We always offer selected rare and sought-after collectors cars and supercars for sale and every day a special car is featured for one of our partners. The passion for classic cars is diverse, sometimes it concerns the beauty of forms that can be admired at a concours, sometimes it is the smell of rubber , old leather and gasoline at a racing event or trip in the sunset.
Or its a classic car you have great memories with or which your parents owned a longtime ago. Classic cars and supercars are an expression of the lifestyle that someone shares with other petrolheads, and which is immortal, enduring and always a lot of fun. If you are looking for a special car or need support in the evaluation and history of cars, please contact us at info@collectorscarworld.com
---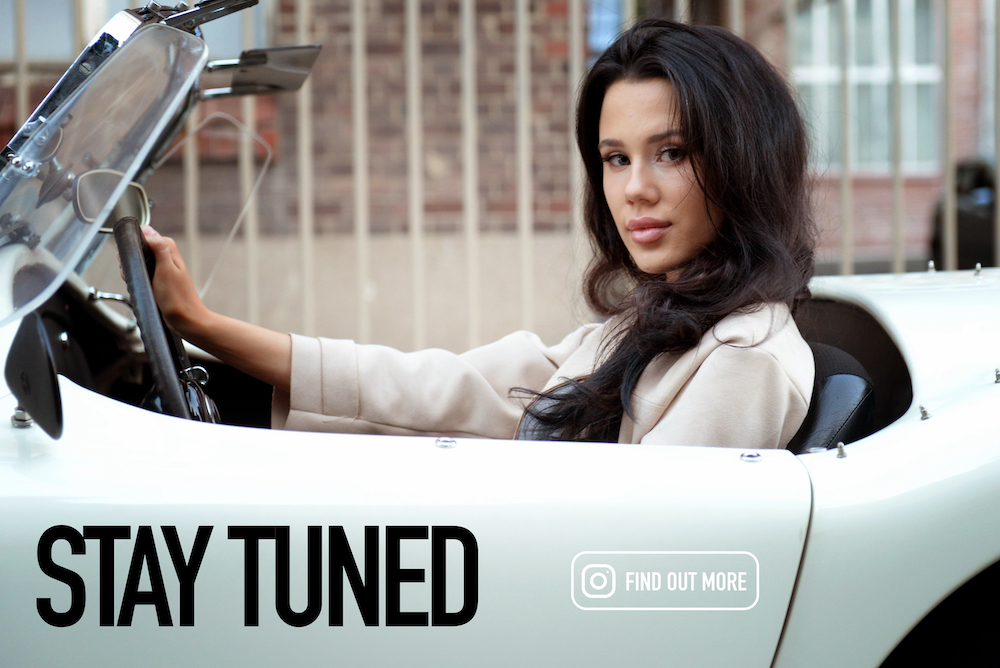 Interested in further "Cars For Sale"? Click here.