This Alfa Romeo Tipo is one of the most desirable and rarest racers of all time. It is now available. One of only 12 genuine 12- cylinder cars in existence and the first owner was Jacky Ickx. He raced and finished 2nd at Monza, Nürburgring and Imola. It has only 4 owners from new and additional drivers included Carlos Reutemann and Rolf Stommelen. It is an ex-factory-works car and one of the few survived intact, including its original motor. It is completely rebuild mechanically and ready for its next race.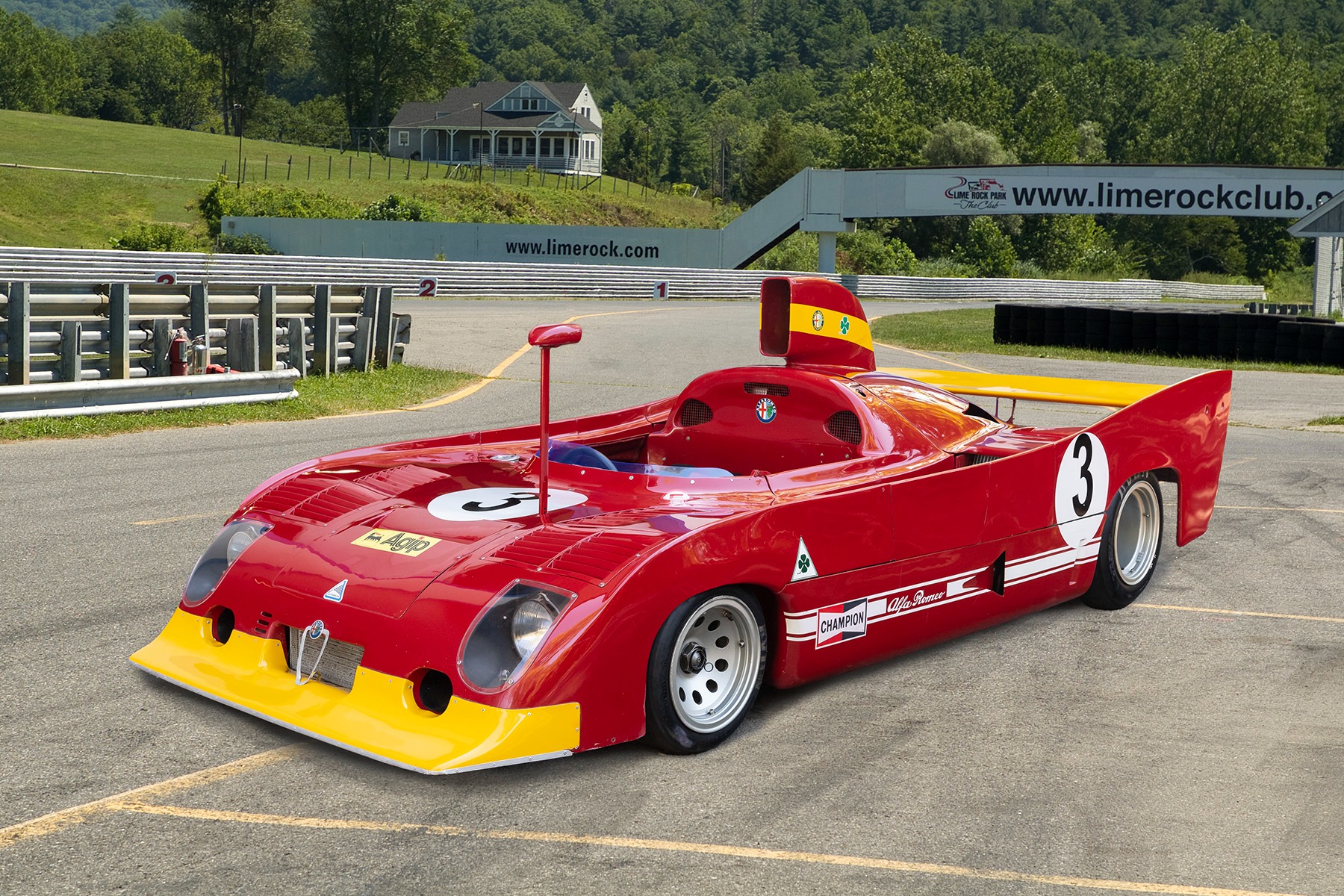 Alfa Romeo took a break from racing on the international stage at the end of the 1953 season. For nearly a decade, the racing world did not hear much from the manufacturer. 1964 saw the creation of Autodelta, an autonomous competition department. Led by Ing. Carlo Chiti. They started small, competing with modified production models. This went on for two years. In 1967 Alfa and Autodelta joined together to create a purpose-built racer, the Tipo 33. That designation would last for years to come, even though the racer would change in myriad ways.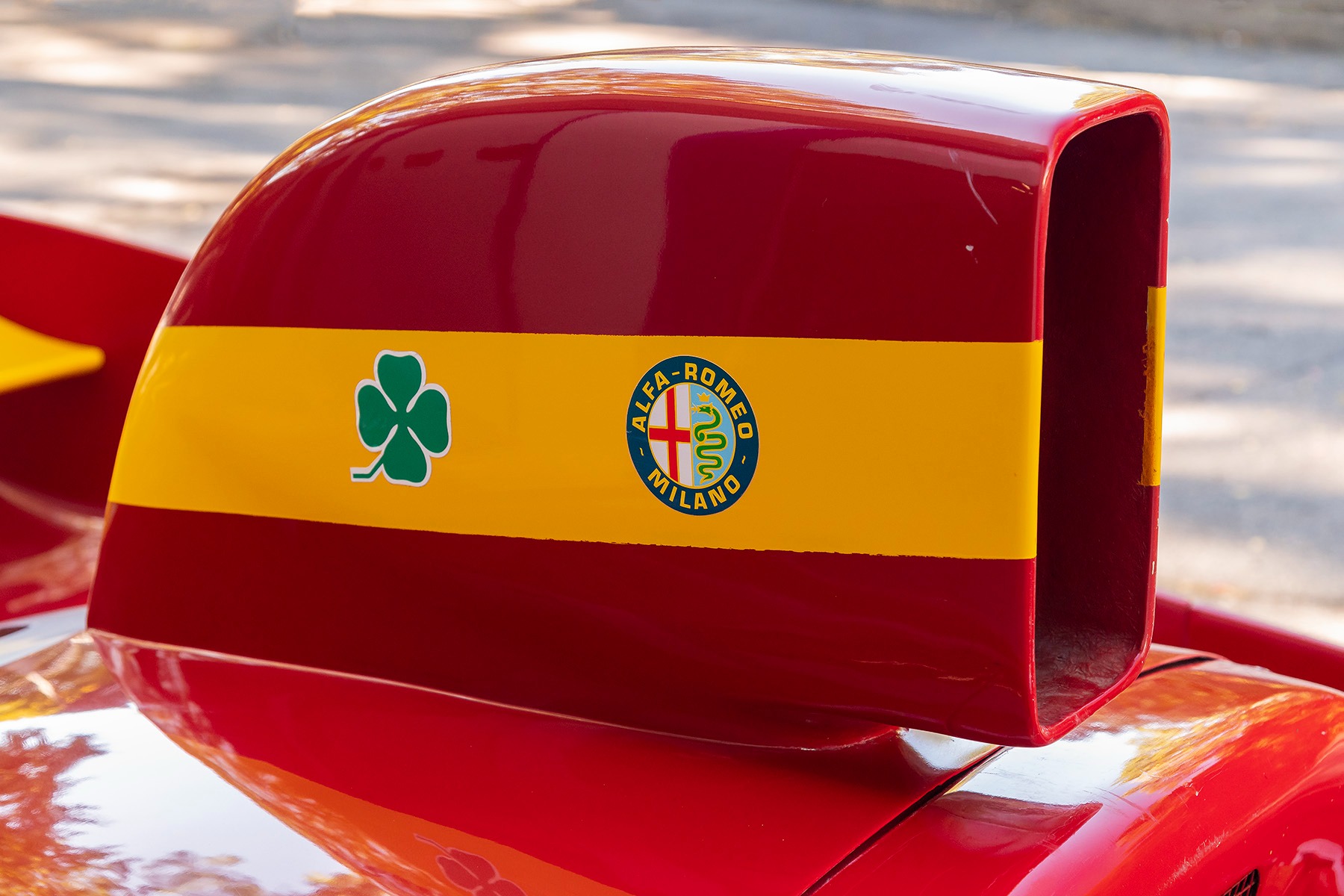 The Tipo 33 came to its pinnacle in the form of the flat 12 engined TT 12. The season opener at Monza saw Mario Andretti paired with Arturo Merzario. The duo took Alfa to a 1,2,3 finish. Matra took the world championship that year with Alfa nipping at its heels. 1975 saw the Tipo 33 TT 12 take wins at Dijon, Monza, Spa, and Watkins Glenn. The Alfas also won both the Osterreichring and Nurburgring, as well as the Targa Florio. Clinching the 1975 World Championship.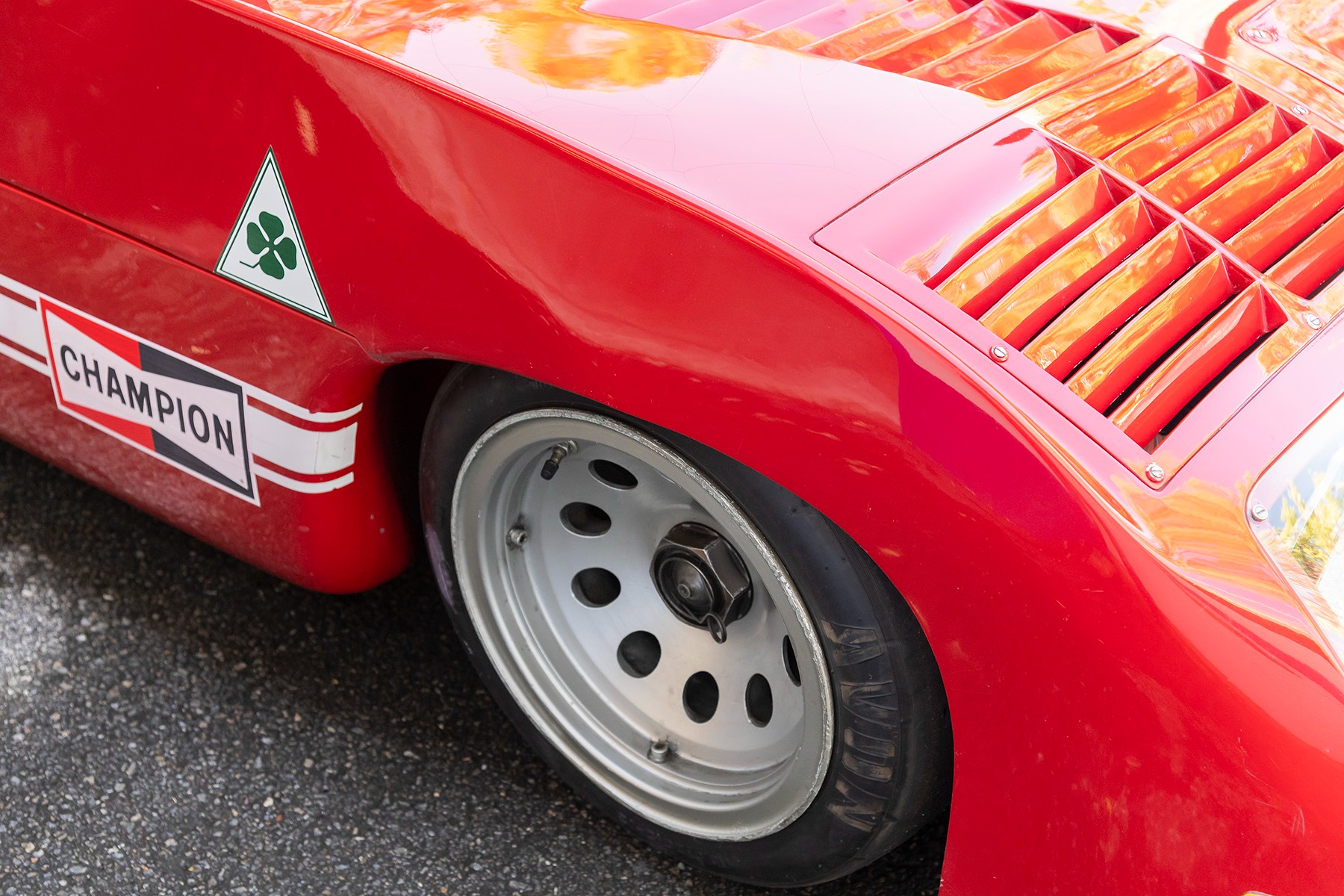 This Alfa Romeo Tipo is one of the most desirable and rarest racers of all time
AR11512 *007* was wheeled by Jacky Ickx and Rolf Stommelen to second place in the Alfa 1,2,3 train at the 74 Monza. Shortly after, it was Stommelen and Reutemann piloting the Alfa to a second place at Imola. At the end of the season, *007* was gifted to Jacky Ickx and went into his private collection. In the mid-80s,* 007*, along with some other important race cars, were traded into the growing collection of Jaques Setton, a collector who only accepted the best of the best.
Other than being an Alfa Romeo, something else sets *007* apart. It is totally intact, which is highly unusual for a race car. *007* retains all its original parts including body panels, engine, transmission, brakes and suspension; not reconstituted from spare parts. It has had some sympathetic upgrades to allow it to continue to compete in classic events. The very fragile magnesium timing cover has been replaced, and the radiators have been redesigned to ensure maximum cooling. Engine, transmission, brakes and suspension have been recently rebuilt.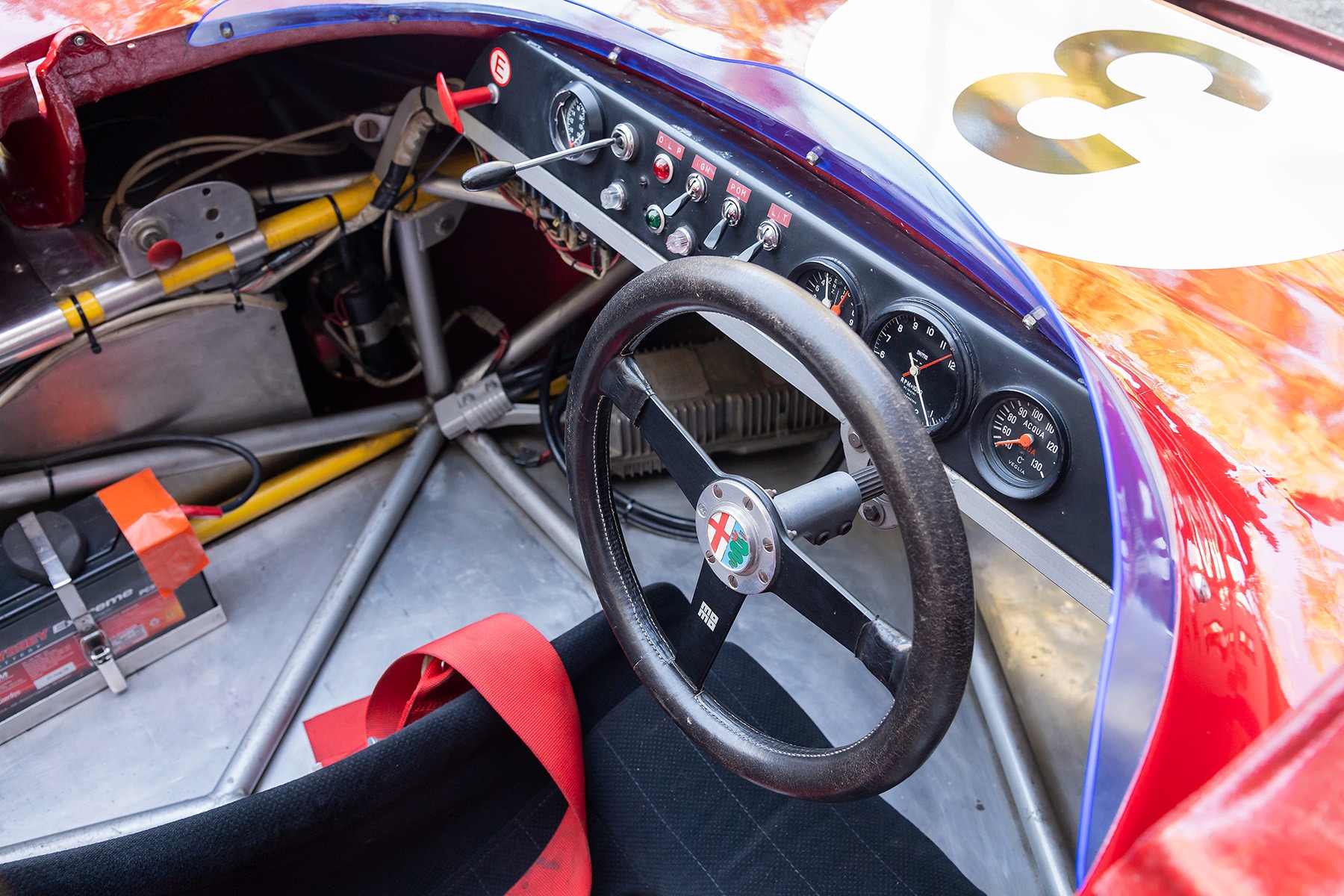 This Alfa Tipo 33 flat 12 would be an important addition to any serious collection having made racecar history and achieved World Championship of Makes victory in 1975. It joins the pantheon of other flat 12 racing cars of the era, including the Ferrari 312 PB and the Porsche 917.
Having never been wholly restored *007* shows its patinated racing history with honor and strength. With three owners and a well-documented provenance from its inception, It is ready for its next qualified owner to release the banshee scream that was heard over the worlds race tracks in the past.
If you are seriously interested , please send us a mail at info@collectorscarworld.com – then we will give you more information , who is selling the car.